Hey my lovely people! How are you today? I know that you are always in a great mood to make something interesting and cheap at home, so I made you a collection of 20 Amazing DIY Projects to Make with Lace. The ideas are fantastic, very easy and quick to make and will leave you speechless. So, let's check them out and draw some inspiration. You may find your next diy projects here, who knows. Enjoy and have fun!
Wrap the gifts with lace for more romantic look 
This is a very good idea not only for those that are in love, but for everyone.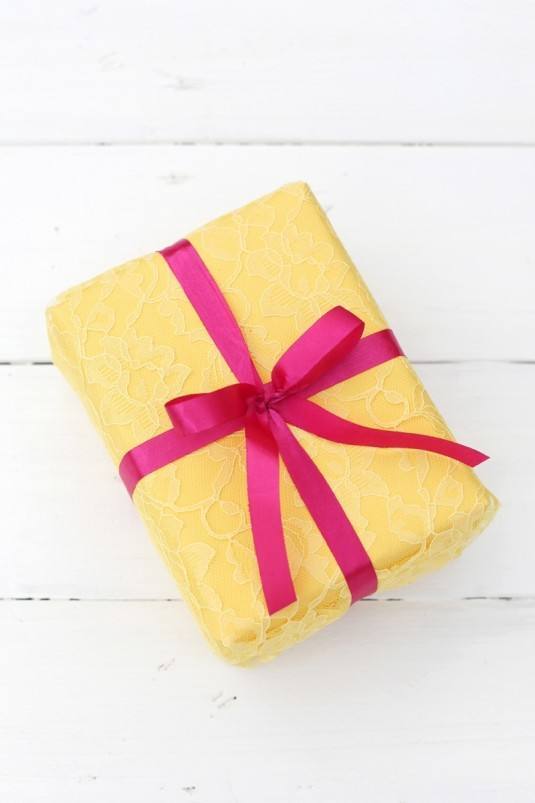 Make a crown of lace for your little princess 
You can make your little daughter look like a princes with a crown like these below.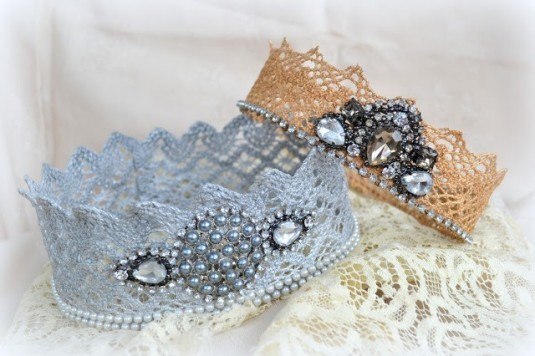 Make your simple white curtains more interesting with black lace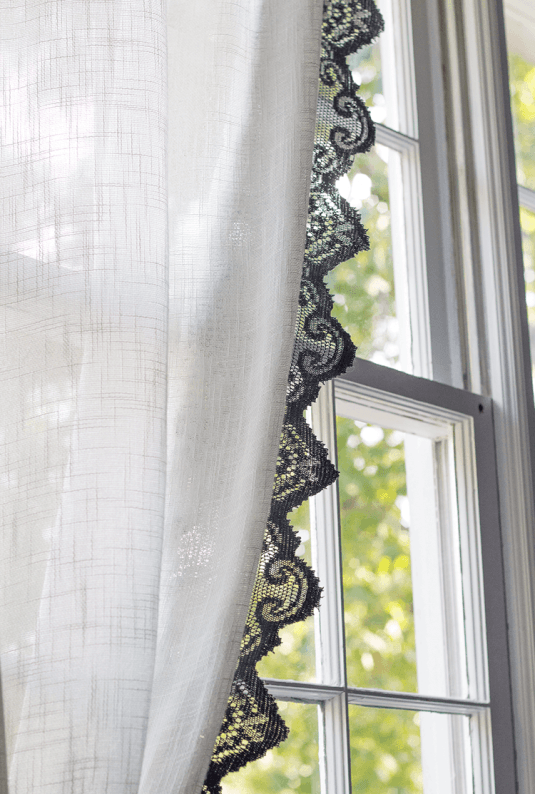 Lovely DIY Lace Tambourines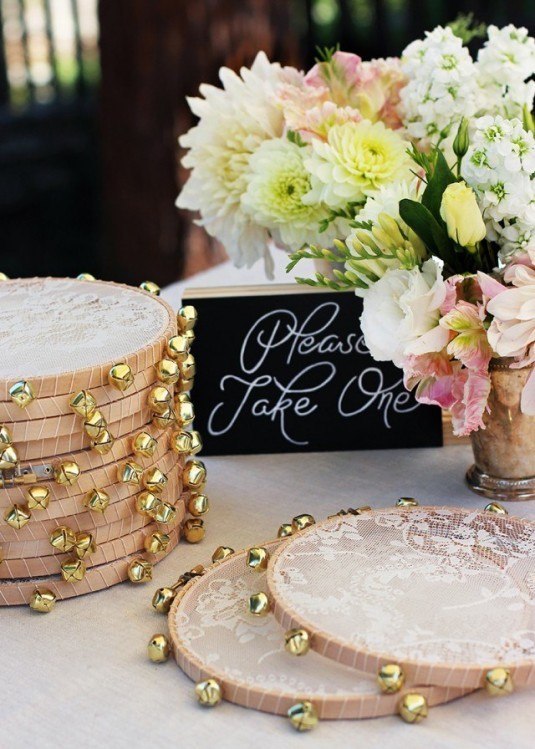 Embellish the mason jars with a piece of lace 
You can bring the nature in your home and make it more fresh and airy with some beautiful flowers. You don't need a vase, because you can make some interesting lace mason jars.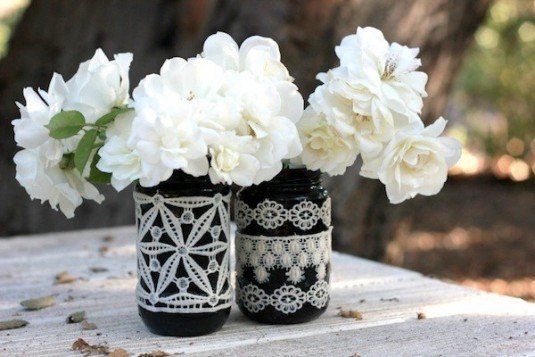 A hanging lace lamp is always a good choice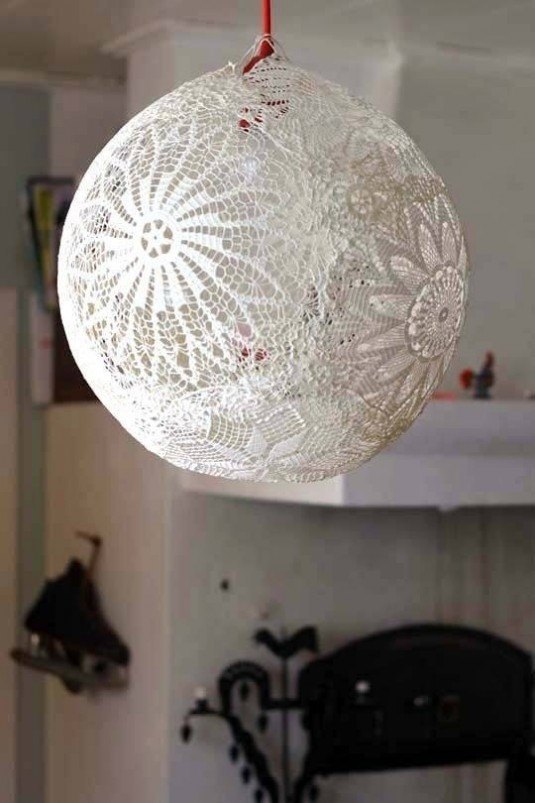 Decorate your interior or yard with lace pumpkins in fall season
This is a very interesting and inexpensive way to decorate your home!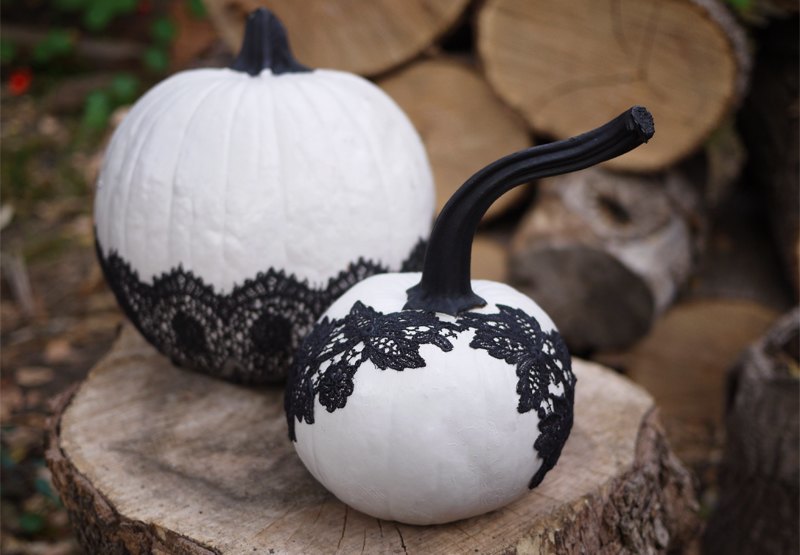 Make a dream-catcher in just a few steps 
Beautify your bedroom with such a piece and improve your diy skills and techniques.

Refresh your simple notebook easily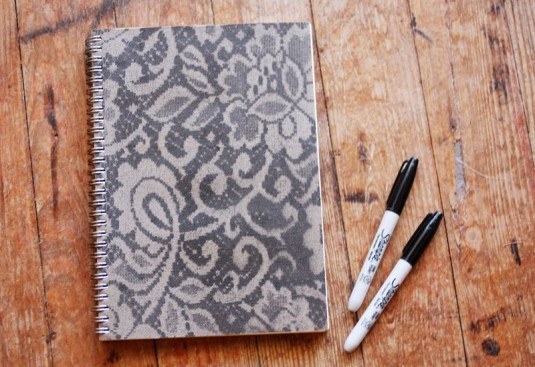 Interesting and fun air balloons made of lace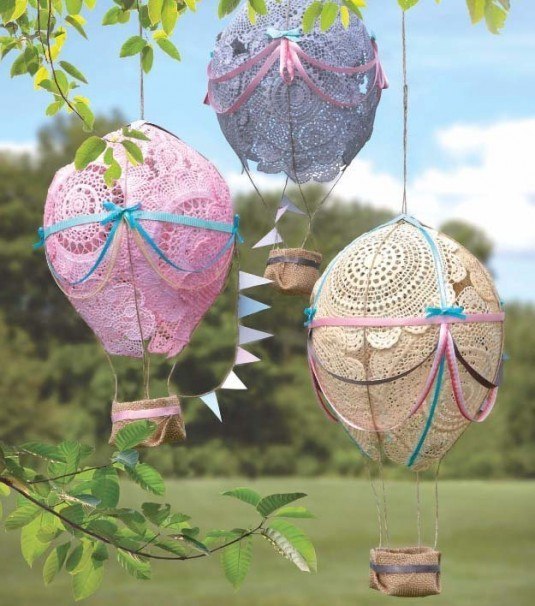 Refresh your Vans with a black piece of lace
Very interesting tutorial that will teach you how to give a new look to your old white Vans.
Embellish your Converse sneakers with a piece of lace 
Very easy and quick diy tutorial to make at home!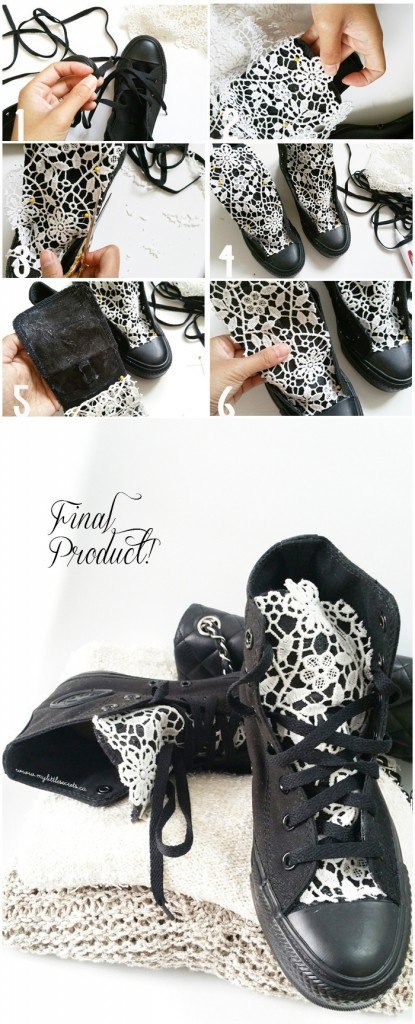 Your old Toms can also look fascinating in just a few steps
Take a look at the idea below and inspire yourself to give a new look to your old sneakers.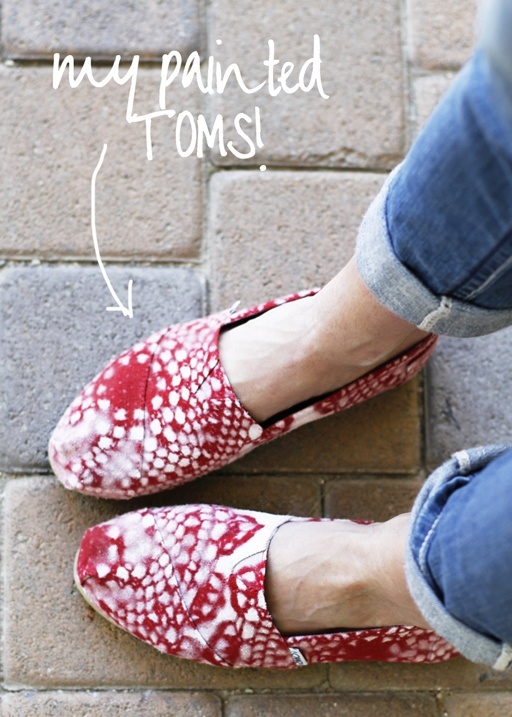 Beautiful red lace necklace for all accessory lovers
Beautiful and very easy to make lace necklace to make in just a few minutes and make your look more enchanting.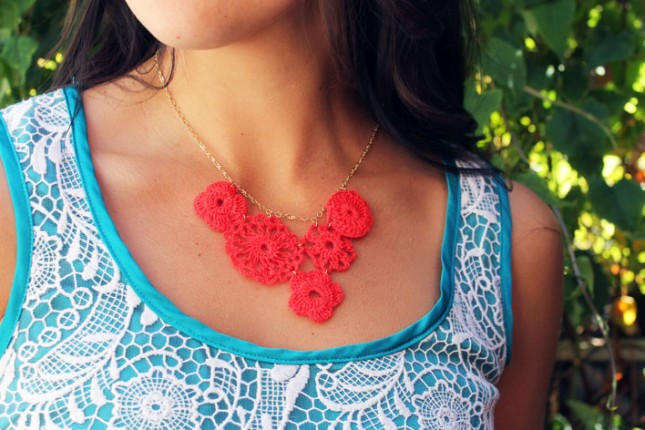 Improve the ambiance in your home with candles
You can embellish your simple candle holders with elegant black lace.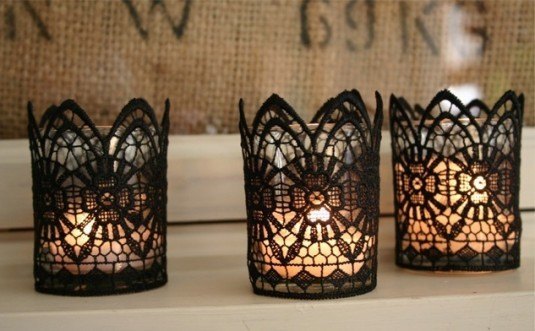 Marvelous diy earring holder to make right now
Lovely way to keep your earrings on hand!
Made a cute jewelry storage easily and quickly 
If you were wondering where to put the jewelries that you wear almost everyday, then take a look at the idea below. It is amazing!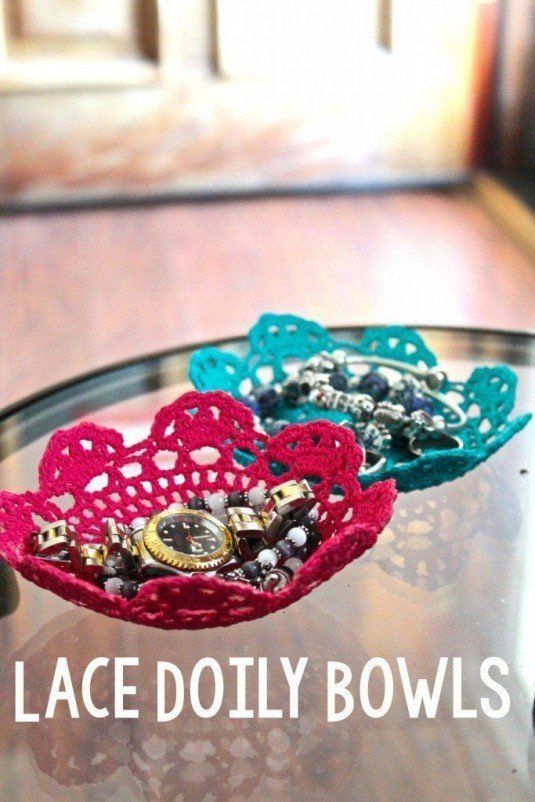 Give a new look to the old mug 
If you have mugs and other bowls that your grandma used and are of big value for you, then I recommend you to see the idea below and see how you can use them in your kitchen.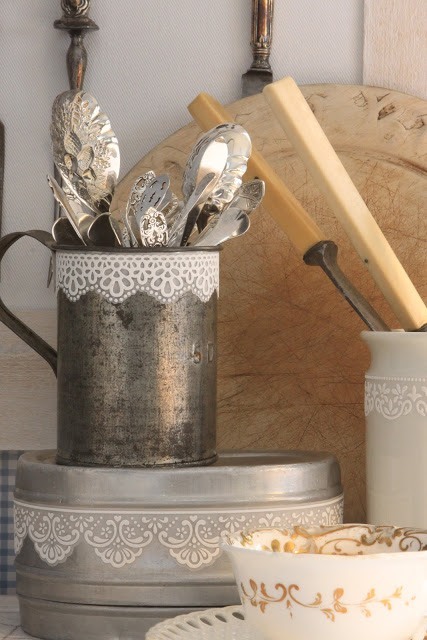 You can even add lace to the walls 
If you want to make your walk-in closet a special place, where you can relax, fold your clothes and get ready in piece,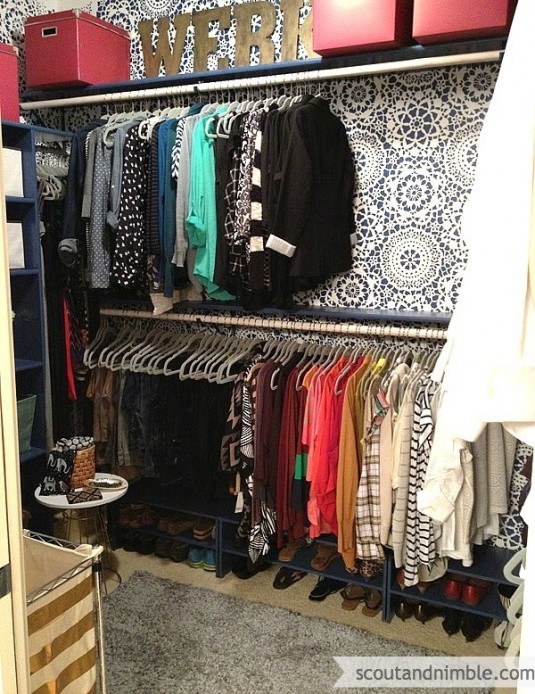 You can make the cheapest flowerpots look outstanding with pieces of lace
Use your creativity and beautify the pots in your home, garden or balcony. This is a great idea to make your space look more elegant and chic, don't you think?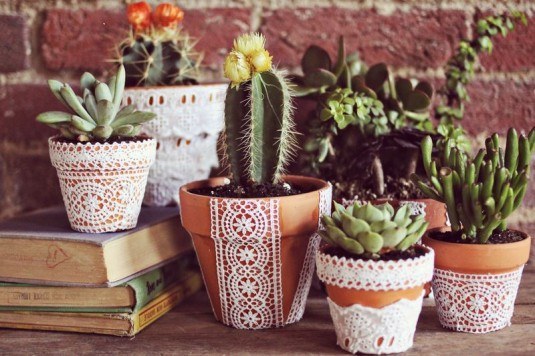 Do you find these diy projects interesting and fun? Which idea do you like the most? I would love to know your opinion, so feel free to share your comments below! If you have some other ideas on mind, please share them too. Thank you for reading! Enjoy in the rest of your day and don't forget to stay up to date with the content of Karma Stream!