You probably have an old ladder in the basement that you don't use, and you haven't even thought that can be so useful in your interior design. Well, lots of people have come up with different uses of it, and I have collected the best of them at one place. I'm sure that you are going to love every single one of them, so scroll down and take a look at 13 Astonishing Ways To Repurpose Your Old Ladder. These ideas are going to inspire you to give your old ladder a completely new look. Don't toss it away, but instead get down to work and create something on your own. You will be very proud with what you have done. Check out the photos and get some ideas!
SEE ALSO: 17 Ways To Repurpose Your Old Kitchen Utensils and Tools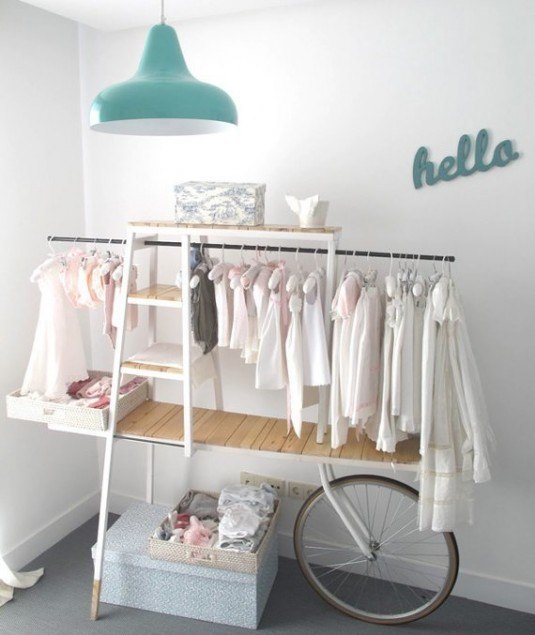 You don't even have to paint the ladders and refresh their looks. You can leave them completely as they are and you will get some industrial wall decorations which can serve you to hang your clothes and jackets.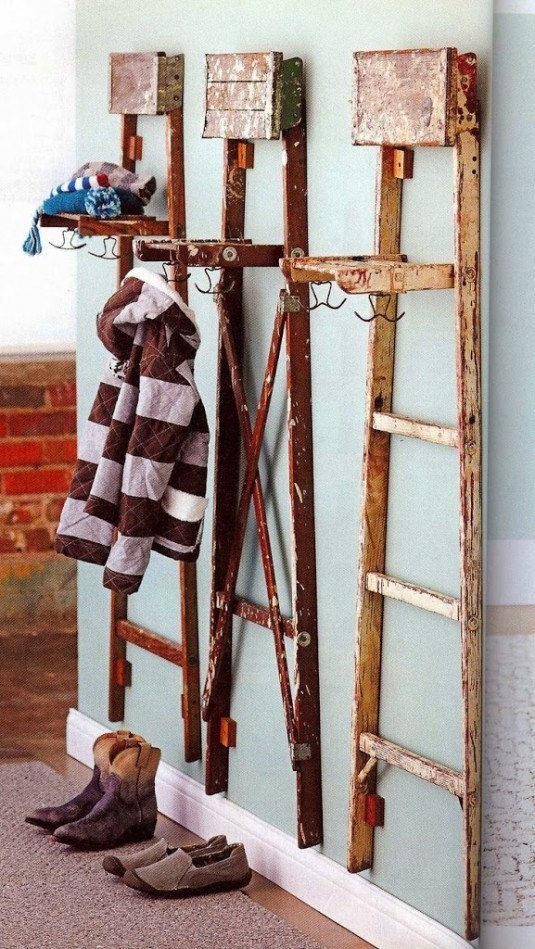 If you don't have any idea what to do with the small ladder, this is the right idea for you. Use it as bedside table and decorate it with a lamp, your favorite flowers and books. We have to admit that it looks so cute and chic!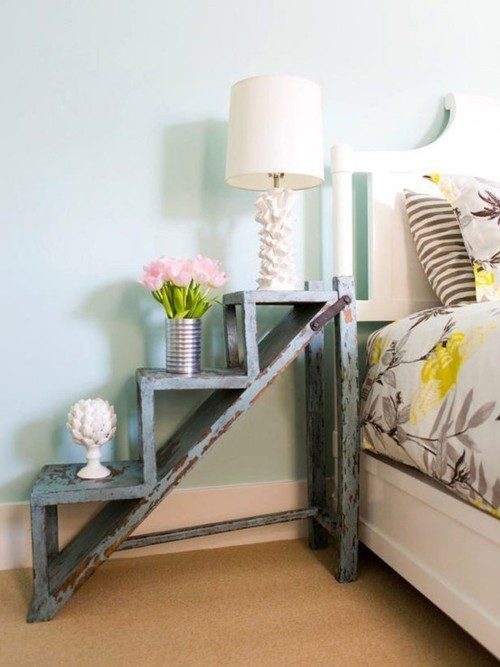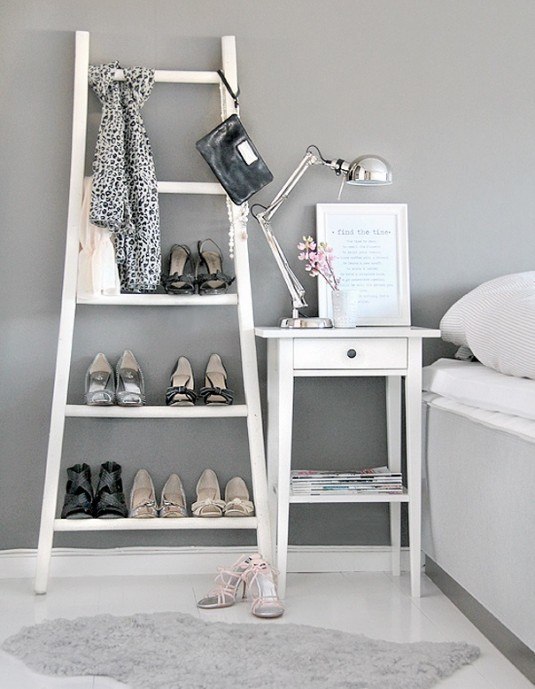 Paint your old ladder in some fresh and bold color that contrast with the rest of the furniture and use it as a clothes rack. Here you can hang all of your shirts, dresses, ties and hats, and you can put many storage boxes on it!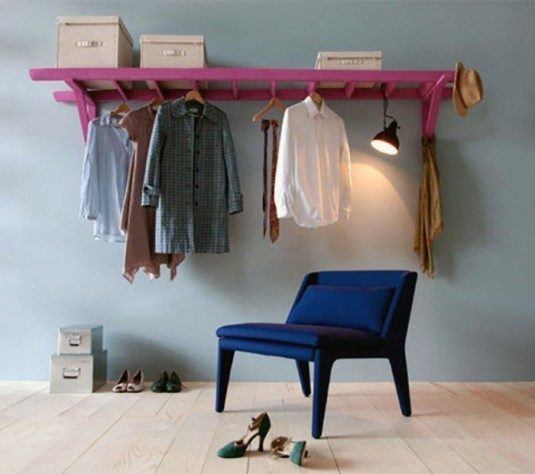 There are also ideas that don't serve you any functional purpose, but rather serve as decorative elements which can make your space unique and original. Wrap your old ladder with some bulbs and make your room look elegant and sophisticated!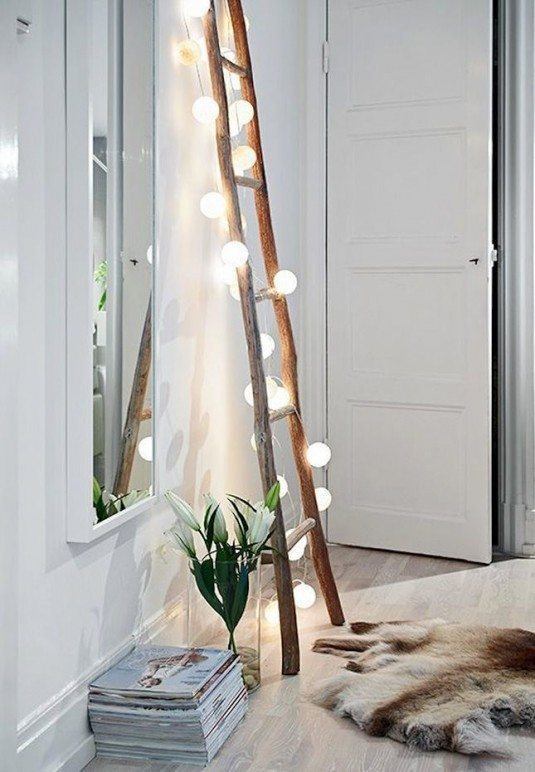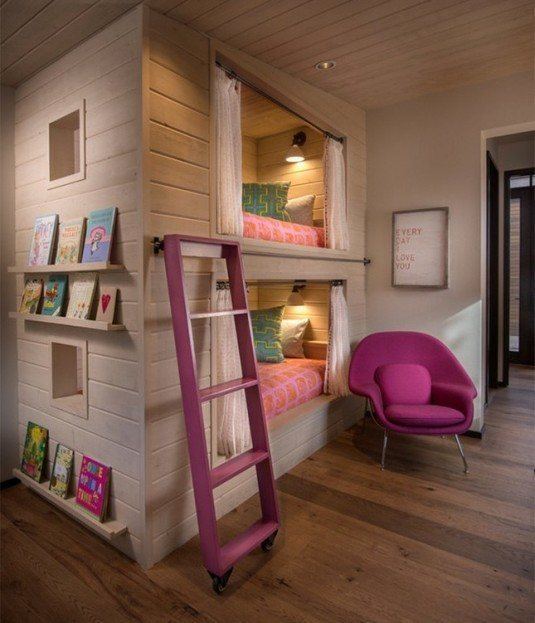 If you have tons of books and you don't seem to find a creative solution to display all of them check out the photo below. You can recycle the ladder and turn it into a bookshelf in your home office.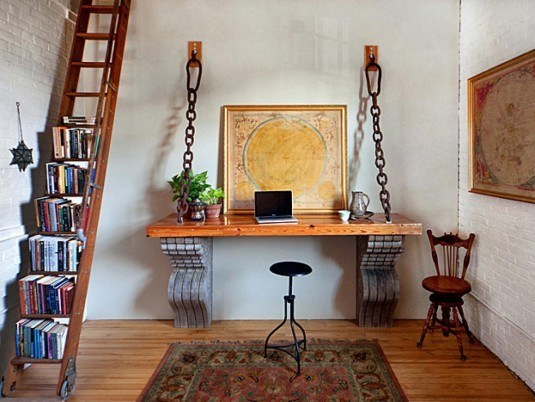 This is an inexpensive design that many of you will find attractive. Turn your old ladder into a coffee table by just putting glass over it!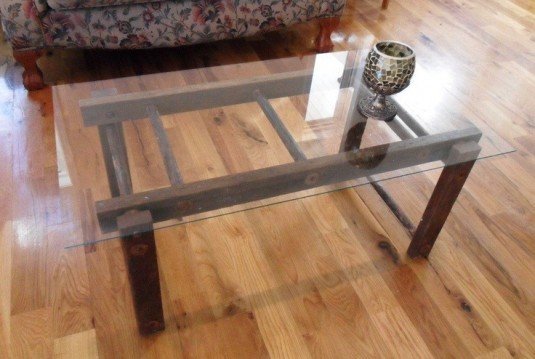 You can use the ladder in the kitchen to display all of your kitchen utensil. In this way they will be within the reach of your hand, and you won't have to spend lots of time to find the one that you were looking for!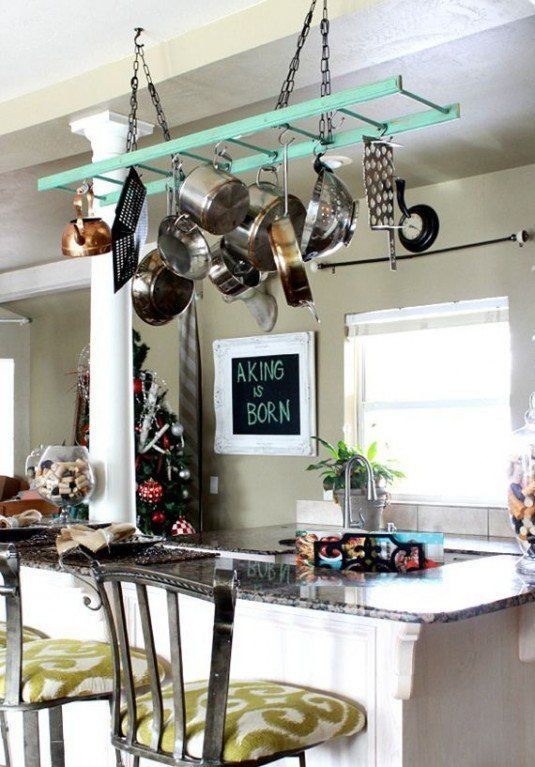 You can use the ladder in the bathroom as well to store your towels in a fashionable and modern way!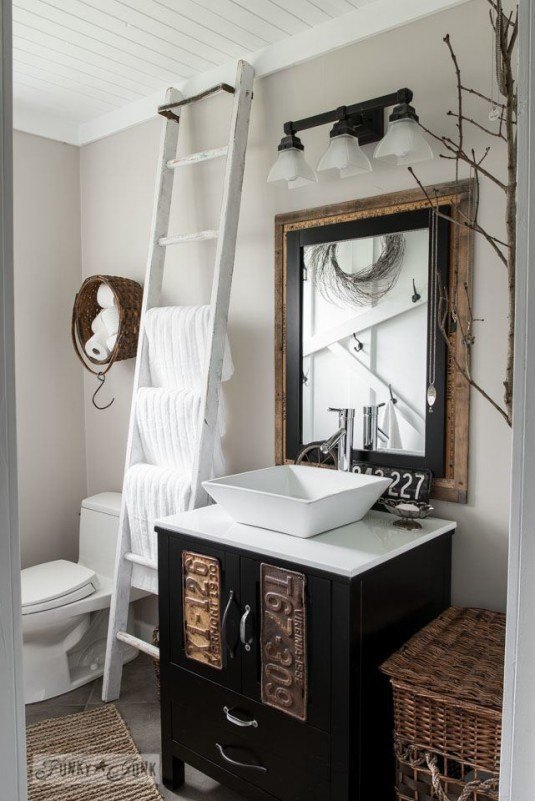 This is the design that I love the most. Old ladders can be turned into shelves by just turning them upside down. You can easily do the design on your own and in no time without having to spend a fortune on it. What do you think about the idea? Let me know in a comment below!