The old and rusty wheelbarrows doesn't have to end in the garbage because they can easily be put to a new use. In this article I'm going to show you some Absolutely Astonishing Ways To Repurpose Wheelbarrows That Will Blow Your Mind. Check them out and make your picks!
SEE ALSO: How To Recycle Your Bike In A Useful Way
The old and broken wheelbarrow can perfectly well display your house number in a unique fashion. There is not a single chance that somebody is going to miss your house with this eye-catching house number!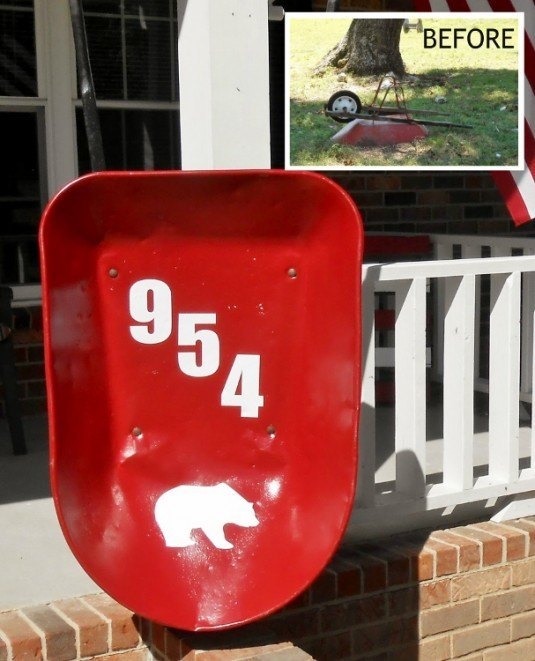 If you are having a wedding reception this spring or summer, this is pretty cool way to display the table schedule for the guests. Decorate the rusty wheelbarrow with flowers, print the table numbers and attach them on wood sticks. It's such a cheap wedding decoration that will turn many heads for sure!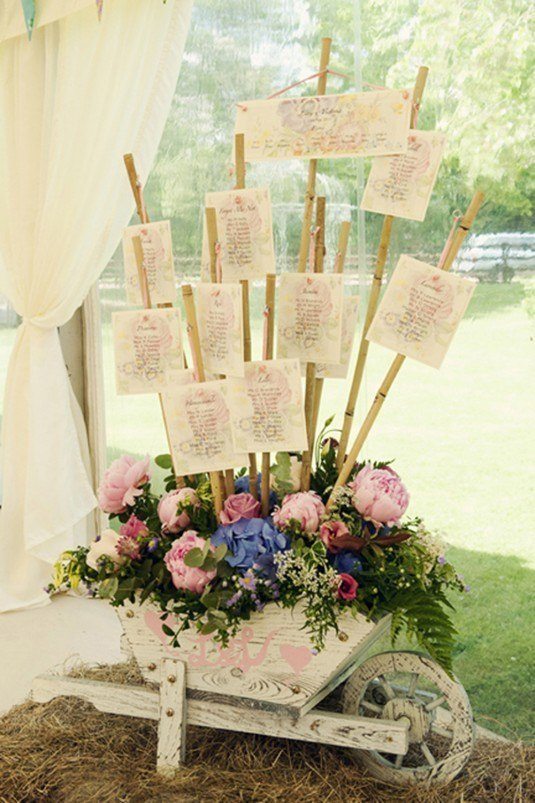 Is there someone who doesn't like to enjoy fire outside during the chilly nights? This fire pit is easy to make, won't cost you money, and will give you a great enjoyment. What do you think about the idea?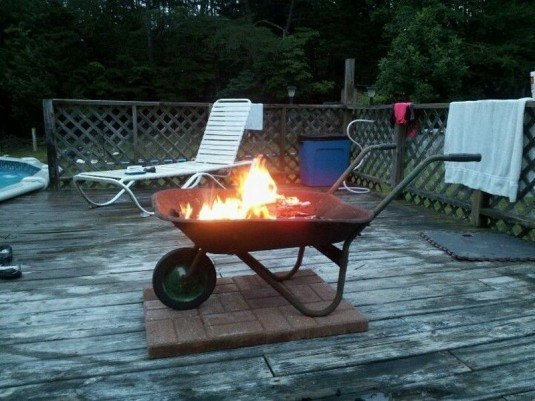 The garden breakfasts are truly amazing, and everyone enjoys them. If you are looking for a cool table where you can put the food so the rest of the family can serve themselves, we suggest you to reuse the wheelbarrow. Plus, it can serve you as plant holder at the same time!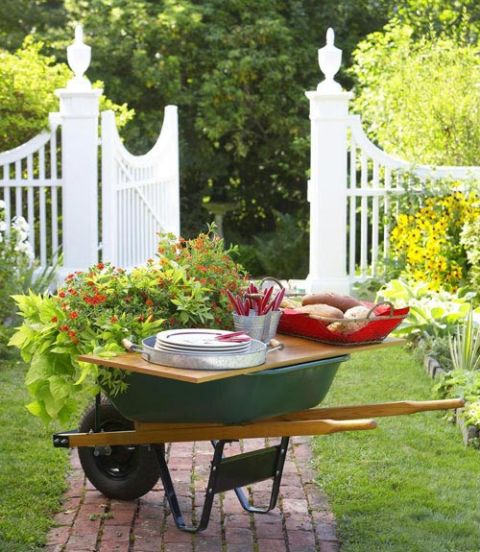 This is the most wonderful way to repurpose the old wheelbarrow. Just paint it in the color that will best fit in your interior, put some comfy cushions in it and you will get your favorite place for reading books and magazines. How do you like the idea? I really love it!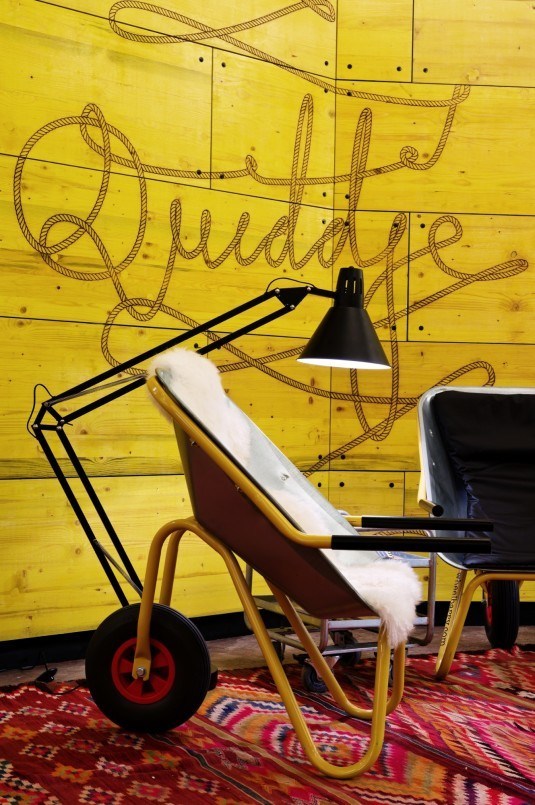 The wheelbarrow can be a cool alternative to a coffee table. This is a super easy craft that can save you lots of money, and it will definitely show off your creative side and love of DIY projects!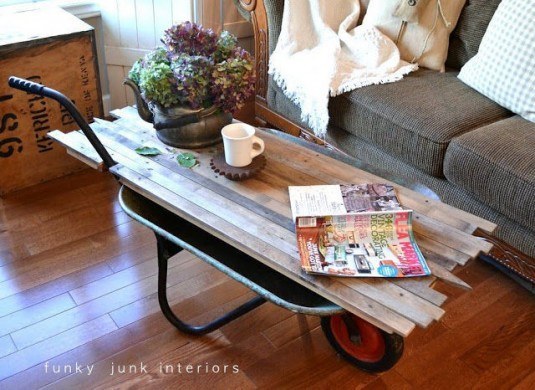 Mini gardens in your gardens are a must if you wish to have an outstanding place for hanging out outside. They will add a wow-factor to your place, so check out the following two ideas and see how to create a plant and water garden at once!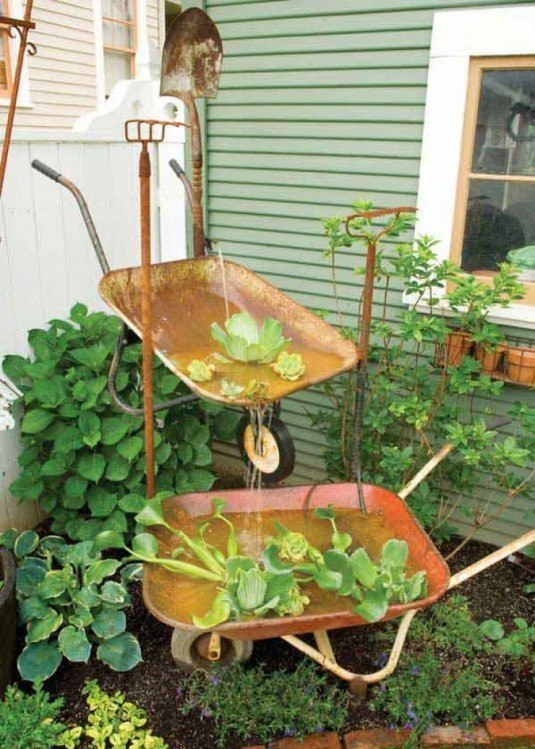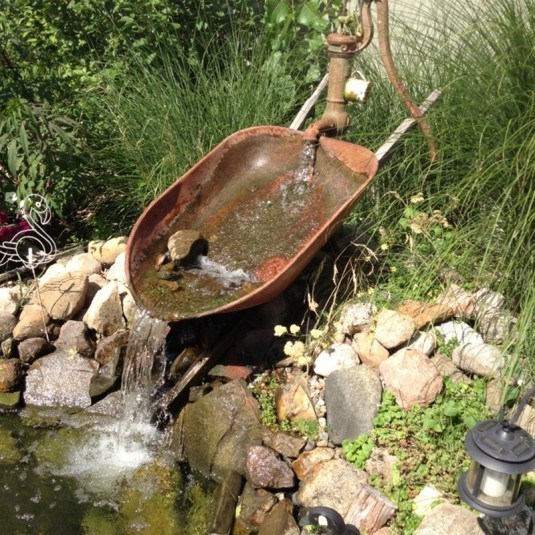 If you are hosting a party in your garden this spring or summer, you are going to love this idea for sure. Cold drinks are a must for the hot weather, and an astonishing way to cool them is to fill the wheelbarrow with ice and put all of your drinks in there. Your friends will be fascinated with it, believe me!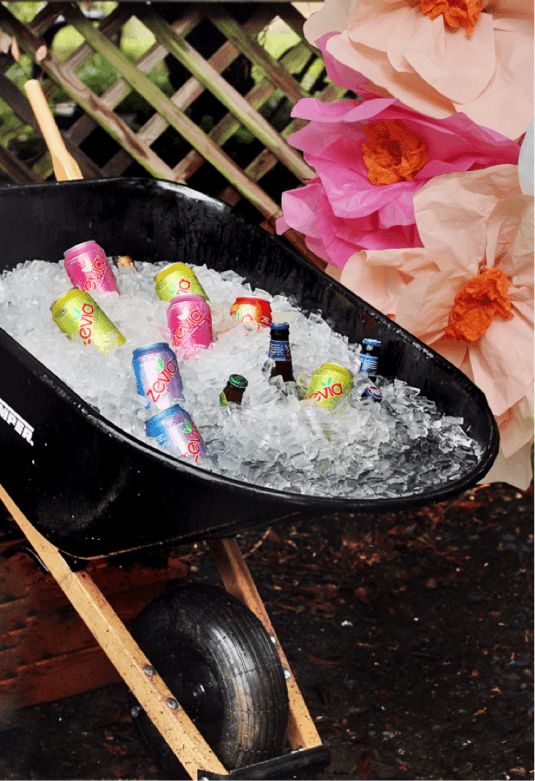 This design work well for beach parties as well!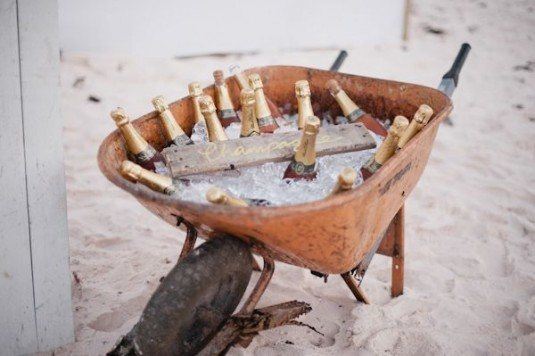 What do you think about designing your mini garden in a wheelbarrow? You can create some extraordinary designs with ease!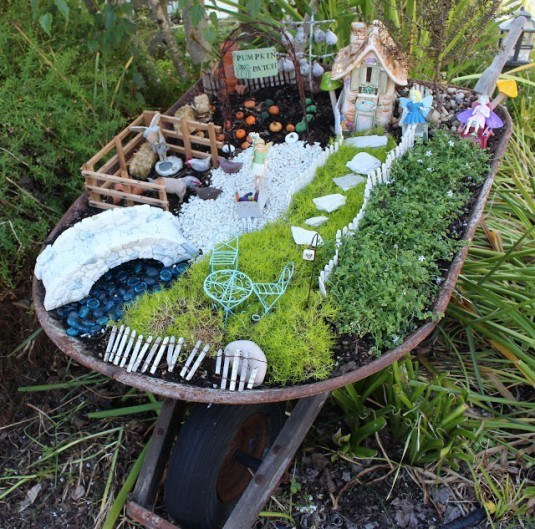 Have you already chosen your next DIY project? How are you going to reuse the wheelbarrow? Let me know in the comments below!