Hey there my lovely people! How are you? Are you enjoying the winter season? The weather is freezing and probably most of you are waiting for spring sunny days to come. I have already shown you how to create bird houses and today I will show you some amazing diy bird feeders to create now and help the birds survive the winter season. Are you excited?
The projects that I have selected for you are very cheap and easy to create. So, go ahead and pick one of these amazing diy bird feeders, help the birds that are starving and freezing.
SEE ALSO: DIY Wind Chimes Amazing Decoration For Your Yard
You can make a lovable bird feeder out of a pumpkin. The idea is amazing, easy and quick to make and you will only need a pumpkin, carving tools and a rope.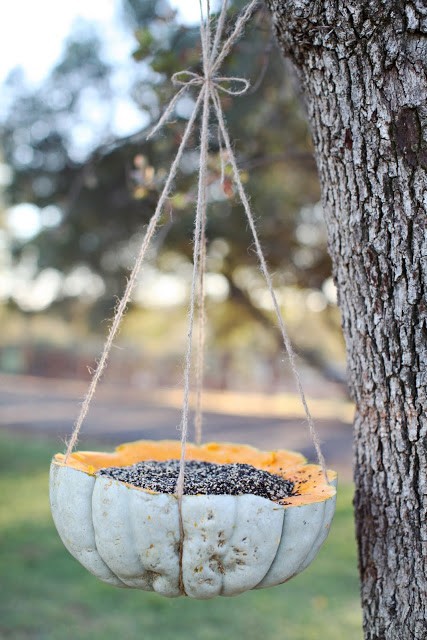 Don't throw away the old lantern, because you can transform it in a functional bird feeder for your yard.
If you were looking for a glam and fancy idea, you can take a look at the glass shade bird feeder below and draw some inspiration to create one for your yard.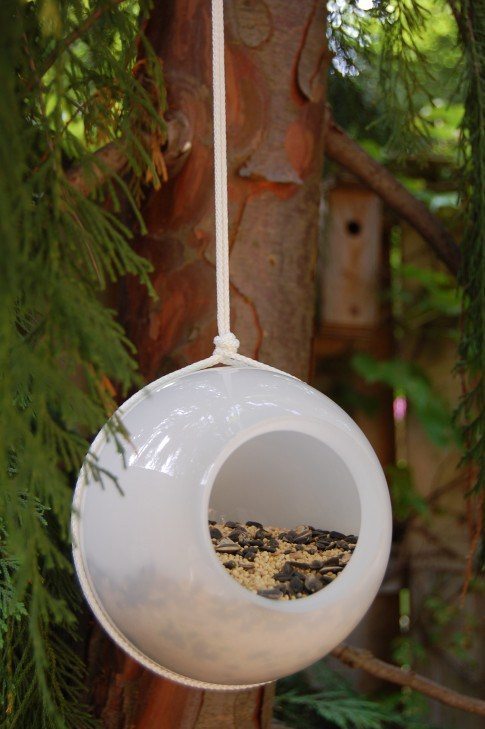 This LEGO project is very fun for creating and your kids would be very happy if you leave them to make a bird feeder or house for the birds on their own.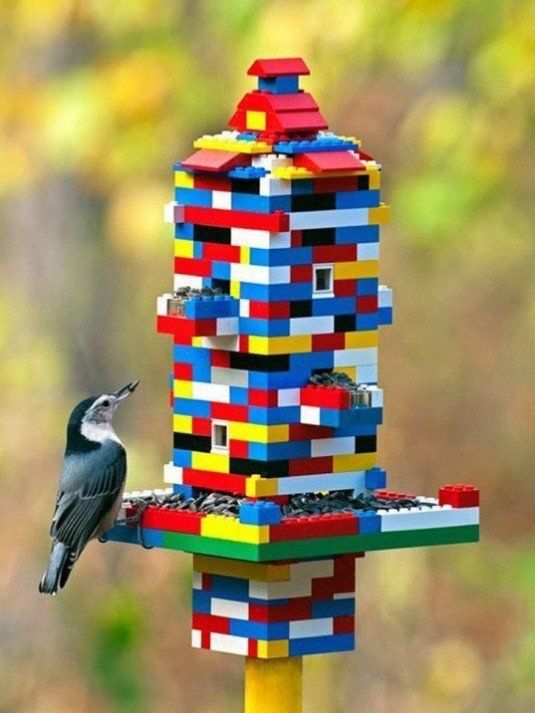 I find the mason jars very useful, because they can be used for almost everything. This bird feeder looks amazing and it is very easy and quick for creating.
SEE ALSO: Cute Valentine's Day Mason Jars That Will Grab Your Attention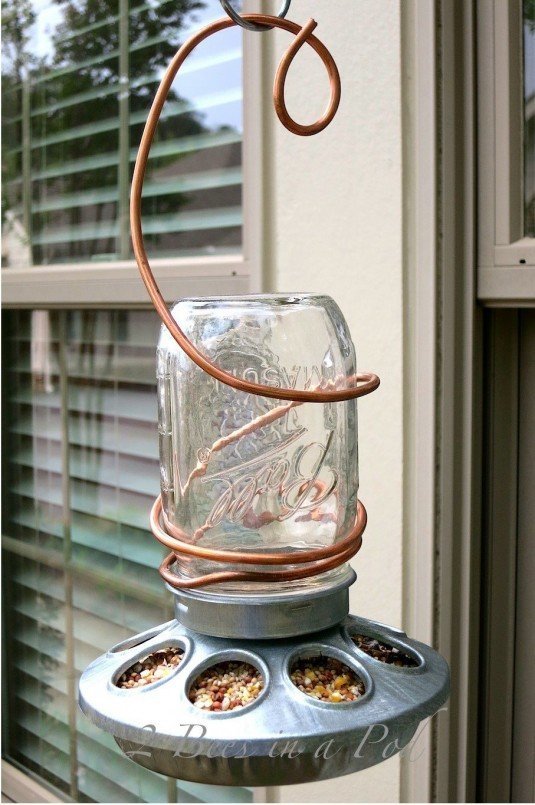 If you have some wine glasses that are out of use, then take a look at the idea below and draw some inspiration to turn them into diy bird feeders.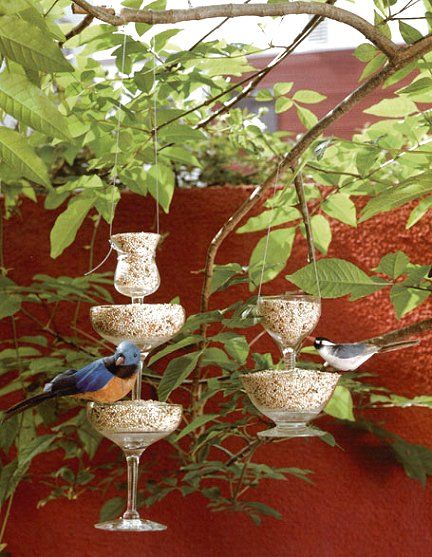 The truth is that we all have at least one empty bottle of wine. We can transform it in a beautiful feeder that will help the birds survive the cold season and will decorate your yard too.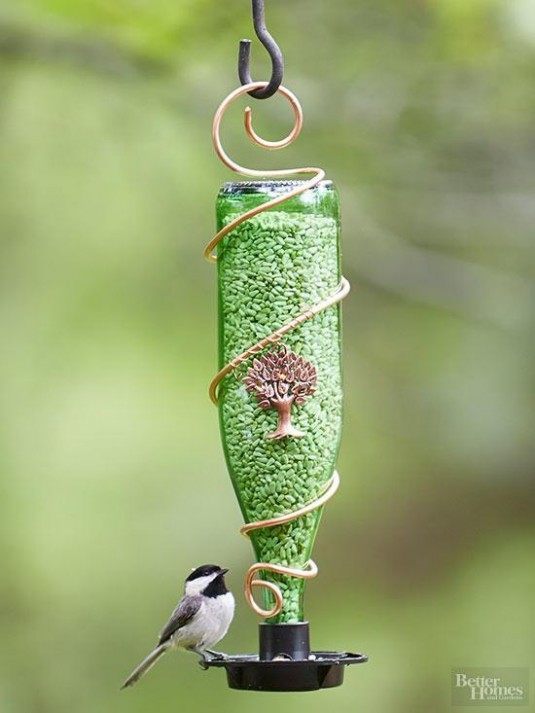 For the project below you will need a plastic bottle and wooden spoons.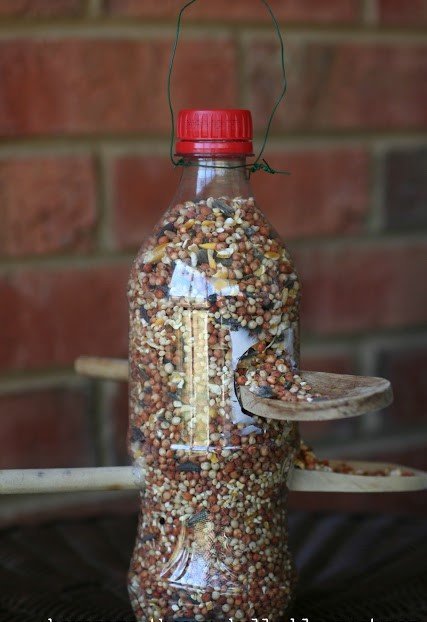 I find the idea below very smart and creative, what about you?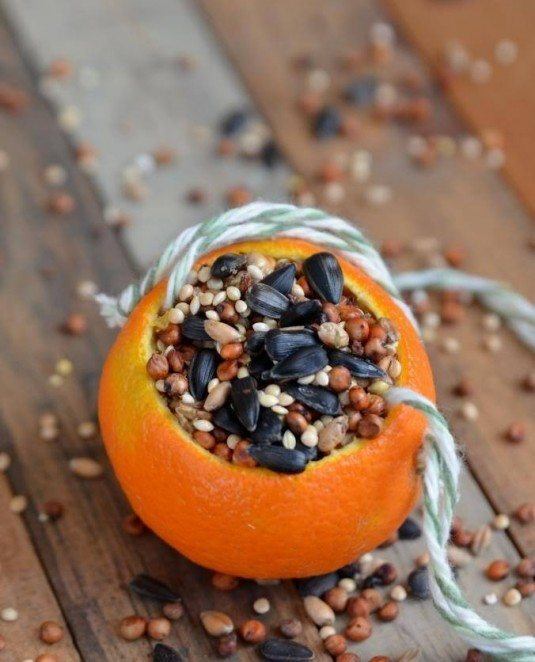 You can turn the old plates in a beautiful plate bird feeder that will stand out in your yard and make it more interesting place.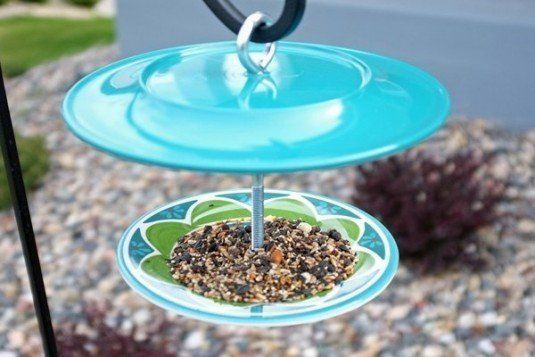 You can make the old teacups useful and functional by turning them into diy bird feeders. The idea below is awesome and looks amazing too.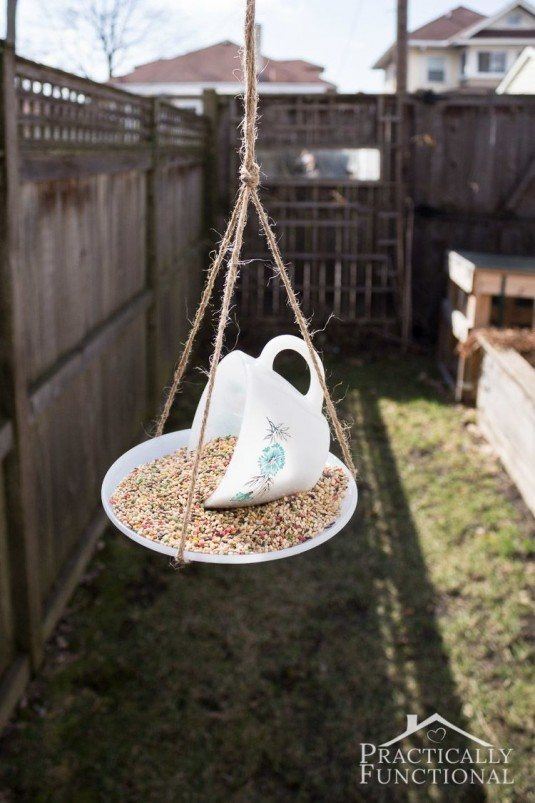 You can add a new function to your old flower pot. Take a look at the picture below and inspire yourself.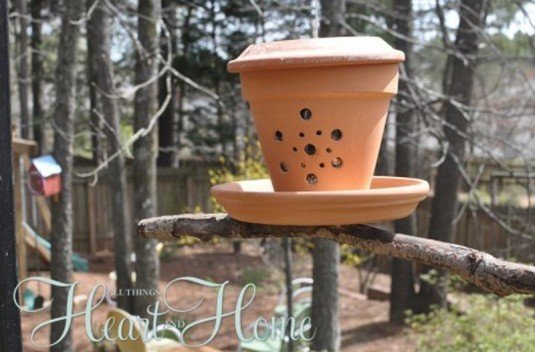 If you are not using the old bundt pan anymore, you can transform it into a beautiful bird feeder.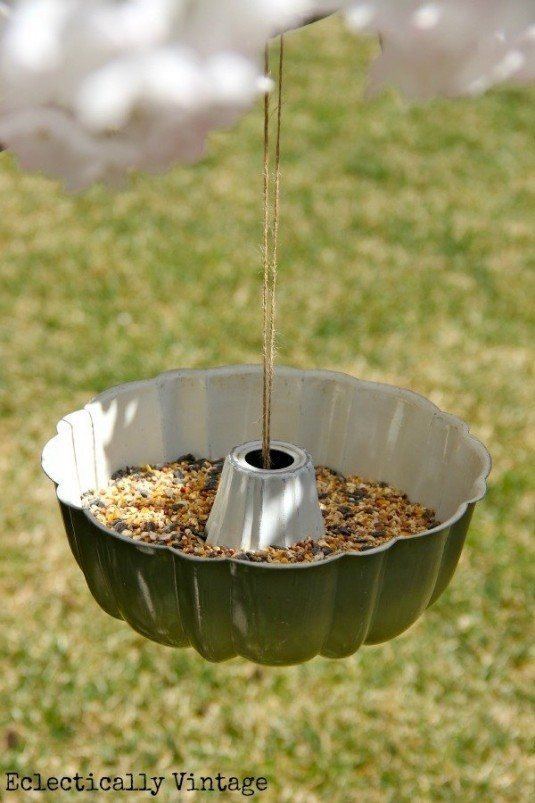 What do you think about these amazing ideas? Do you find them interesting and fun? You can make them in just a few seconds and we all have these items in out homes, so go ahead and try them out and help the birds. Thank you for reading! Enjoy in the rest of your day and don't forget to stay up to date with the content of Karma Stream!