Hey there Karmastream lovers! Spring is already here, and the weather is very changeable. One day there is sun and the other there is rain. We all love to spend time outside since we are sick and tired of staying home. If you want to make the chilly nights more enjoyable take a look at the Amazing DIY Fire Pits That You Should Make This Spring. You will be fascinated with the ways in which you can make an awesome fire pit. You don't have to spend money at all, you just have to think creatively and repurpose items that you already have in your home. Check out the photos below for inspiration and see which design will catch your eye the most!
SEE ALSO: Luxury Outdoor Fireplace and Fire Pit Ideas
You can make a fire pit super easily if you just use broken stone pieces. Arrange them in a circle and use the middle part of it to set the wood and light your fire.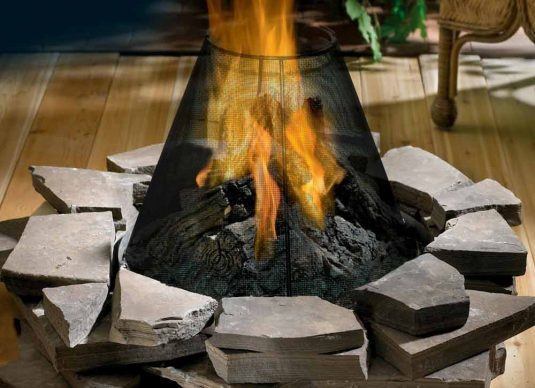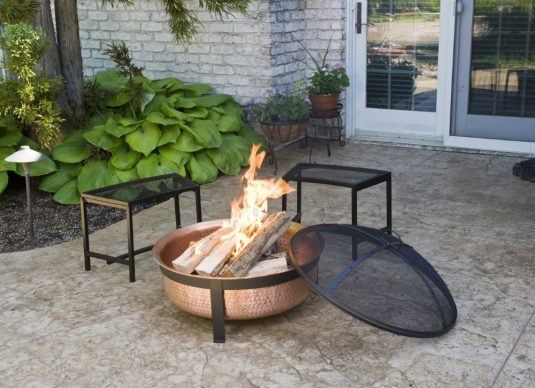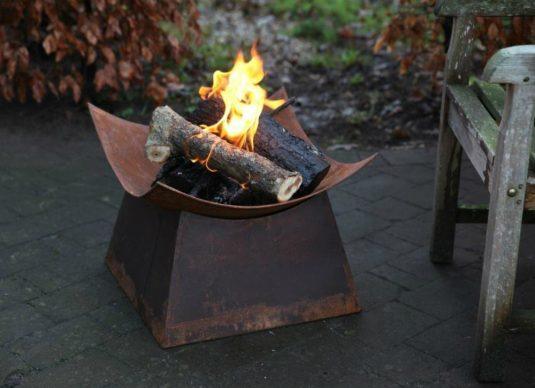 Has it ever occurred to you that the old supermarket trolley wheel can be turned into a fire pit? Get a broken one from the closest supermarket and make yourselves a cool fire pit. This is a design that doesn't require any work, so nothing is stopping you from getting it!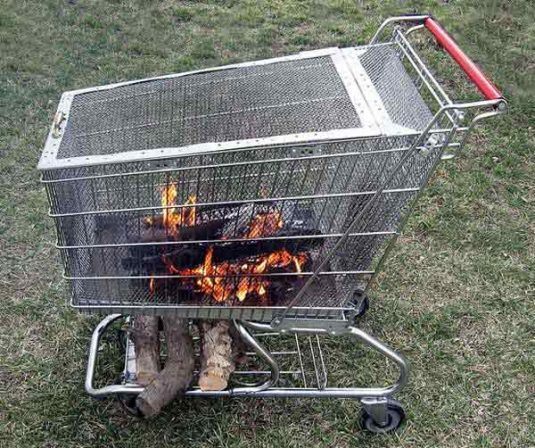 Do you have cinder blocks lying in your yard or basement and you are wondering how to use them? Well, it's about time to make a fire pit in your yard and enjoy its benefits.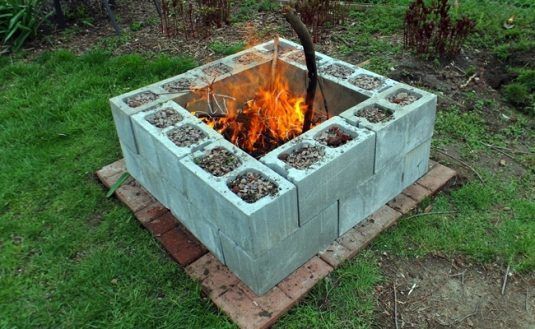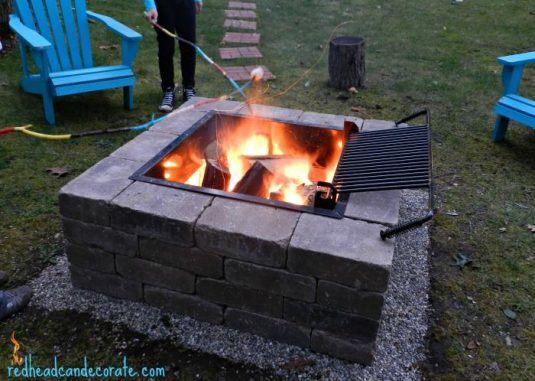 The old barrel is also another great way to get yourselves a fire pit. Repurpose it and give it a brand new use that everyone id going to enjoy!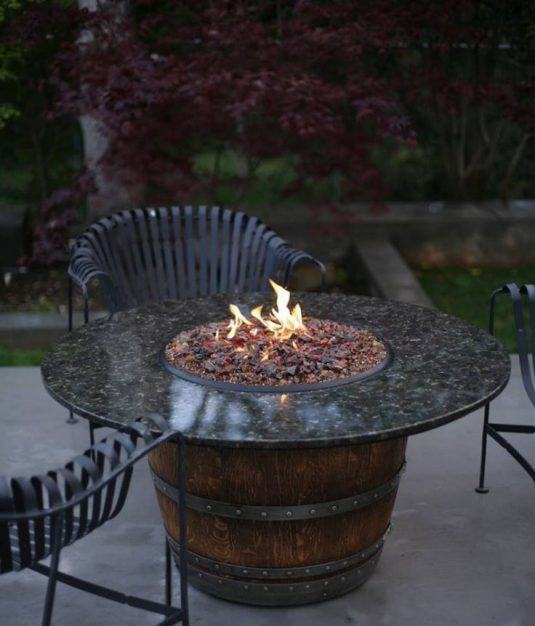 What do you think about repurposing the old wheel barrow into a fire pit? Think outside the box and reuse it into your yard. how do you like the idea?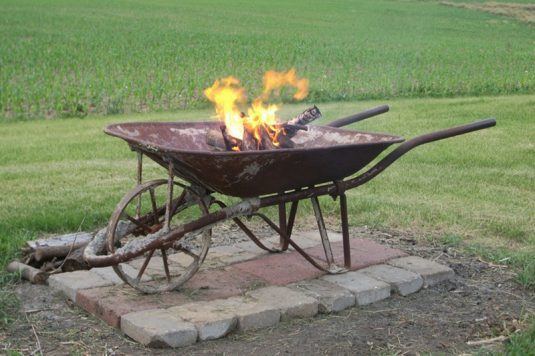 If your washing machine has broken, it's time to use the washing drum for your next DIY project. The drum can be turned into a wonderful fire pit and I think that it would be pretty great if you incorporate it into your yard decor. Your friends would love to come to visit you and enjoy the warmth of your creatively made fire pits.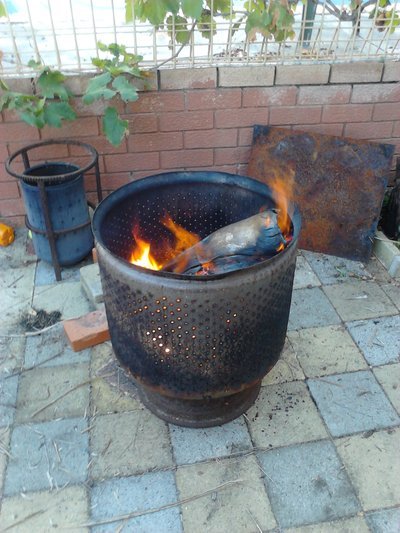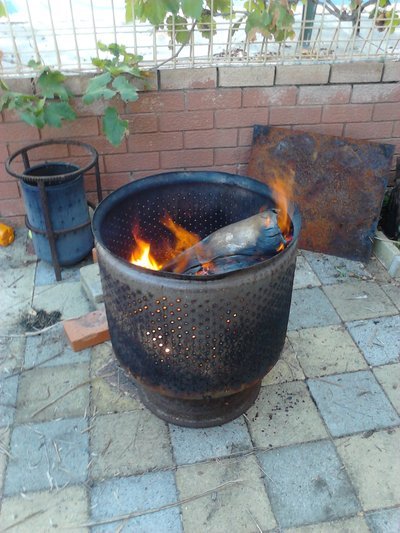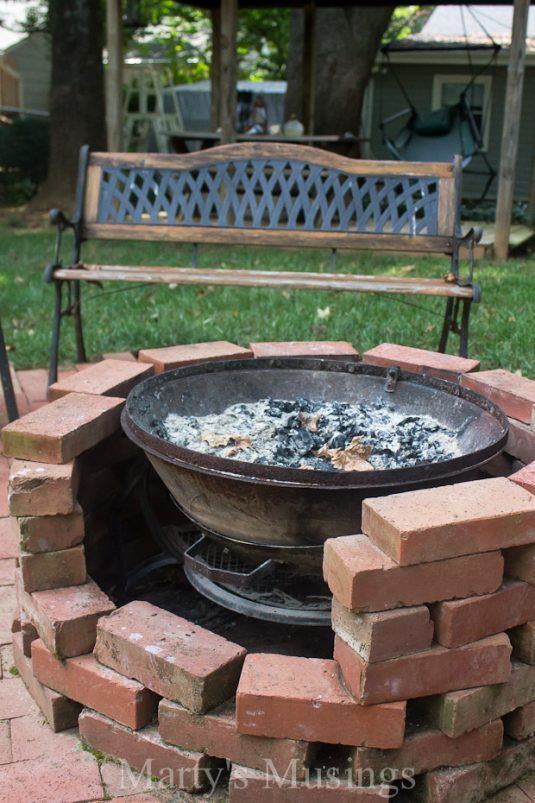 The members of your family and your friends will love to gather around the glorious fire pits, so what are you waiting for? Get down to work and make the one you like the best as soon as possible. You don't need any special skills to make them, so they are not a big challenge. Get the necessary supplies and make your fire pit now. Everyone will be spending their time next to the fire pit because there is something so welcoming and cozy about it even in the hot summer nights. Get your fire pit ready and make some fabulous parties in your yard!