Today we are going to pay attention to the small details in the home that make a big difference. Have you ever tooth about all the possible designs that you can make to hold your brushes in the bathroom? In this article you are going to see some Awesome DIY Toothbrush Holders That Will Amaze You, so check then out. They are going to catch your attention, and you will probably want to give some of them a try because they will easily add a fun touch to the bathroom decor. Forget about the ordinary toothbrush holders and get inspire with the ideas below. They are pretty unique and one of a kind ideas so recreate the looks so make them and add a beautiful accessory to your bathroom!
SEE ALSO: Comfortable and Creative Homemade Wall Hooks
Clothespins! Yes! Has it ever occurred to you that they can hold your toothbrushes as well? When you have no idea how to keep your brushes away from any surface in order to stay clean, use clothespin! They doesn't require any work. It's a pretty amazing design, isn't it?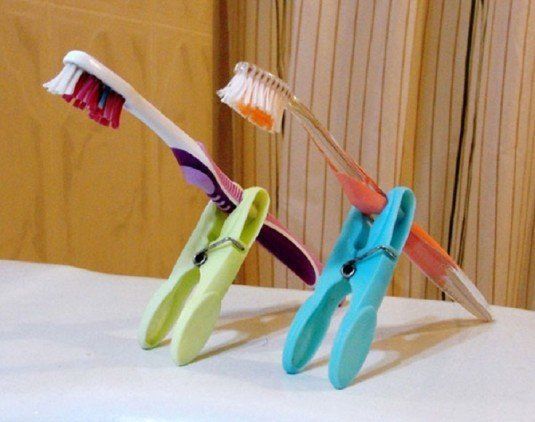 Show your love for tennis even in the bathroom where you will repurpose the tennis ball as a toothbrush holder. How do you like the idea?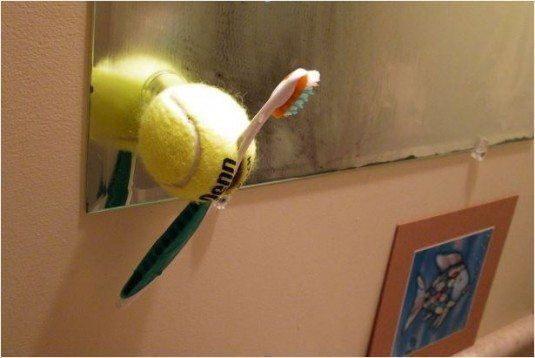 Lego can be everywhere around the home, so put them in the bathroom too in a cool and amazing way. Create a toothbrush holder and use the Lego in a really functional way. Your kids will definitely love the idea!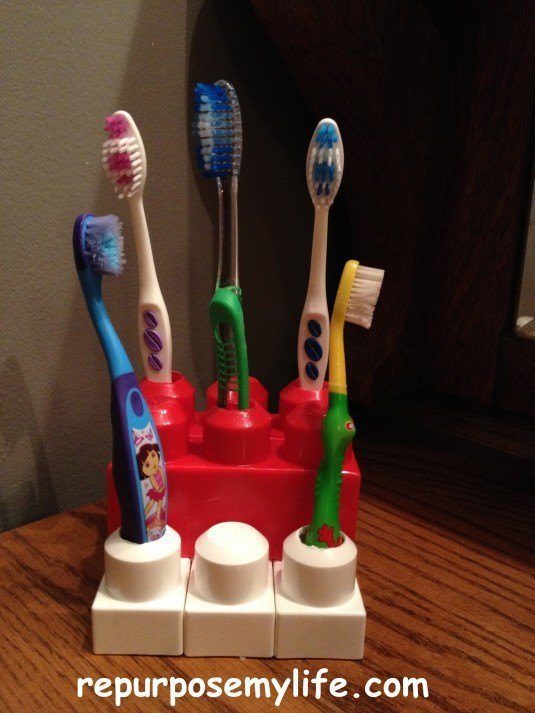 Move the pen holders from the desk to the bathroom to hold your toothbrushes in style. It's an elegant design that will fit perfectly well in the modern and sophisticated bathrooms.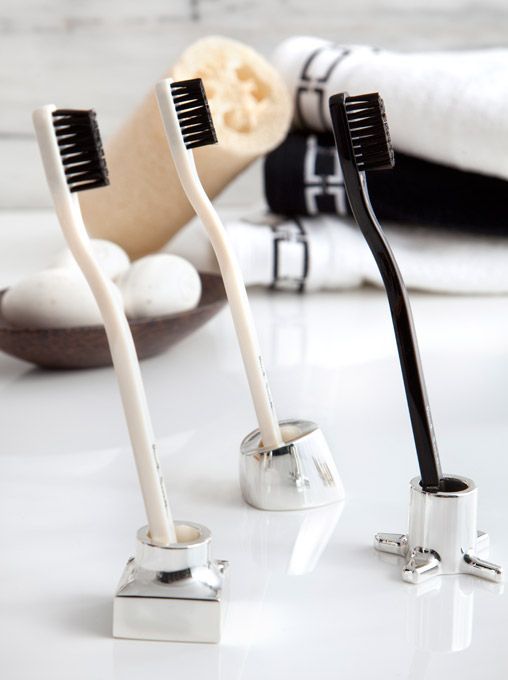 Every member of the family can have a wonderful and personalized cup holder for the toothbrush and toothpaste.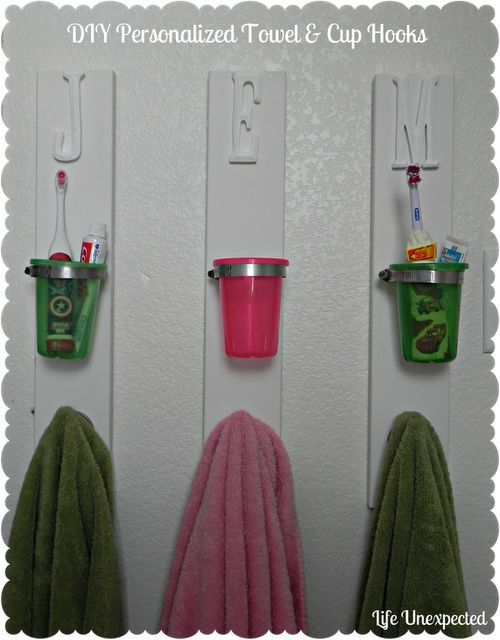 This is a design that is the most unique of all I got here for you. The bike gear is moved into the bathroom and it's used as a brush holder. What do you think about the idea? Are you bold enough to try it?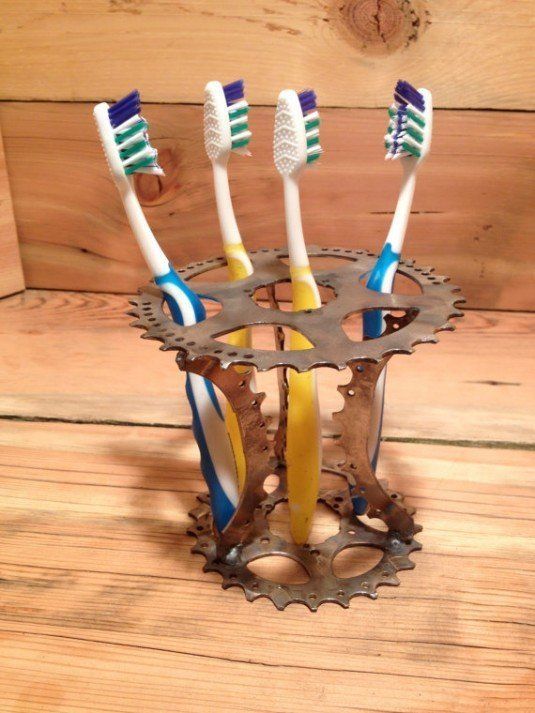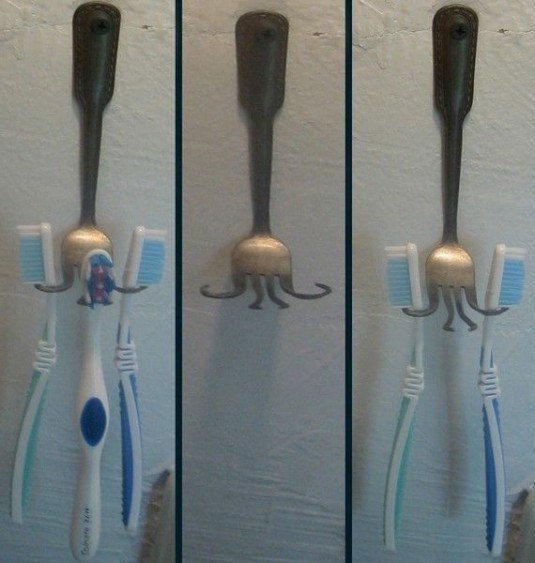 Here is another super easy and cheap idea. Get a mason jar and reuse it as a holder for your toothbrushes. You can use wires to separate the space between the brushes. How do you like the design?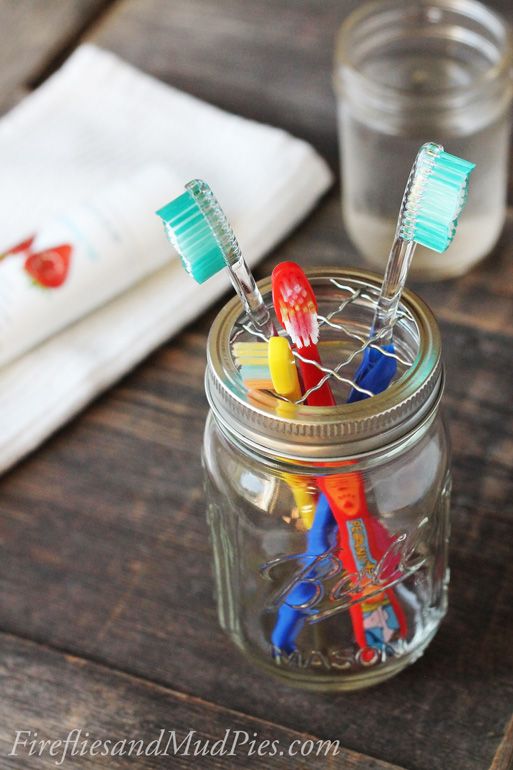 We shouldn't forget the PVC pipes as well when it comes to DIY project. They make perfect toothbrush holder, so you may take them into consideration too.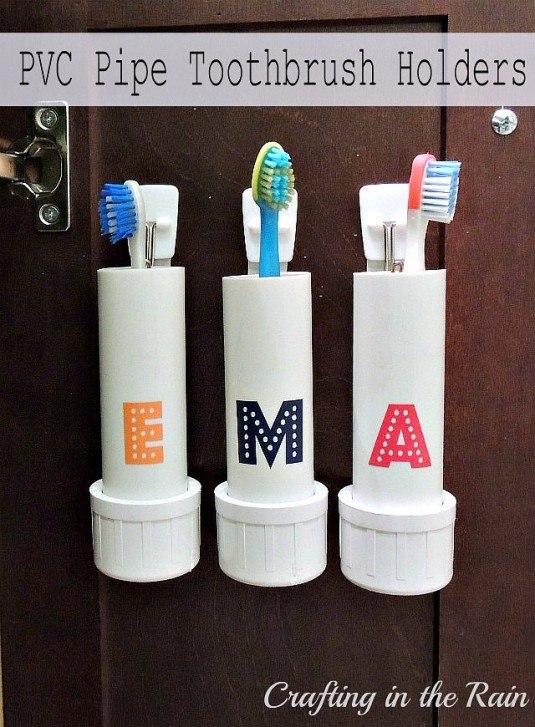 Recycle the old toothbrushes handles and create an eye-catching holder that will make many people say wow. Everyone who is going to enter your bathroom will compliment you on the great idea.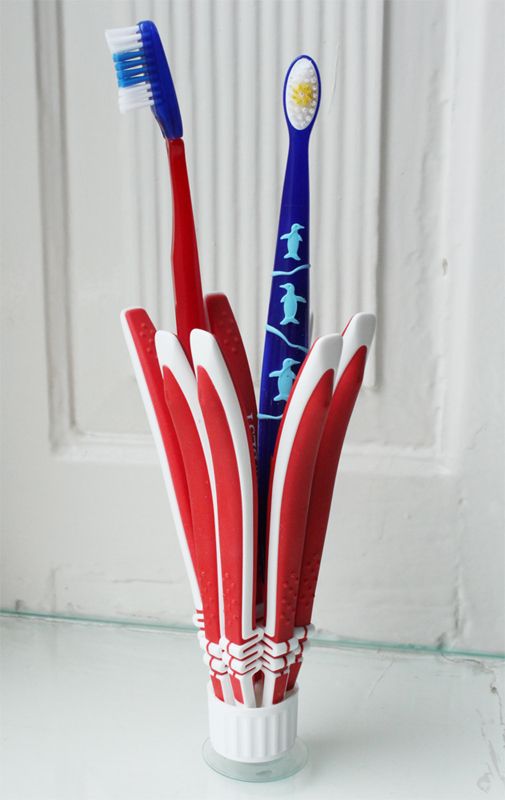 Get four bottle cups and repurpose them as toothbrush holders. This is a cheap and interesting idea, so nothing is stopping you from having this outstanding holder. Which idea caught your eye the most?