Hey there my beautiful people! How are you? Are you enjoying the holidays? For today, I have made you a collection of contemporary interiors that will catch your eye. Are you excited?
SEE ALSO: Feminine Bathroom Designs That Will Make You Say WoW
If you have plans to redecorate your apartment or house, I recommend you to check these ideas out, because all of them are beautiful and will warm your heart. The colors play a huge role in the home decor, as they create the ambiance. You can create cold atmosphere with blue or some darker colors and fresh and joyful with orange, red, yellow or other bright color. You can mix two or more colors for more contemporary and modern interior or you can go with white and one more color, which actually is the easiest of many alternatives.
You can add blue and yellow hues to your grey bedroom for more chic and contemporary look. The colors, patterns and textures add a touch of luxury and glam to the room and make it more interesting and enjoyable.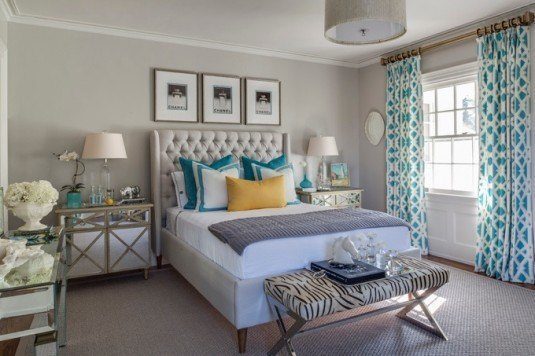 Those who want unique and bold interiors, should take a look at the room below. Various shades of red, dark blue and camel are used and multiple patterns are also mixed.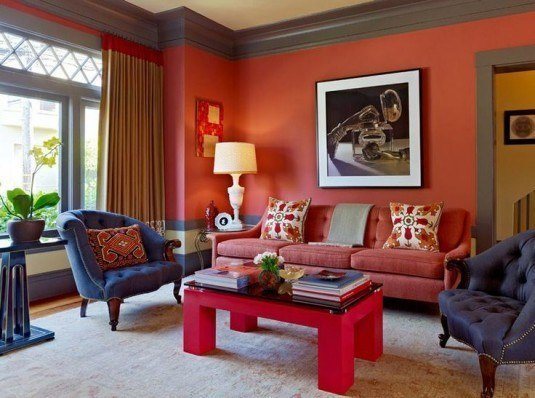 Details are what make every room seem complete. Imagine the room below without the painting and the pillows… Don't you think that without the this room will look simple and plain?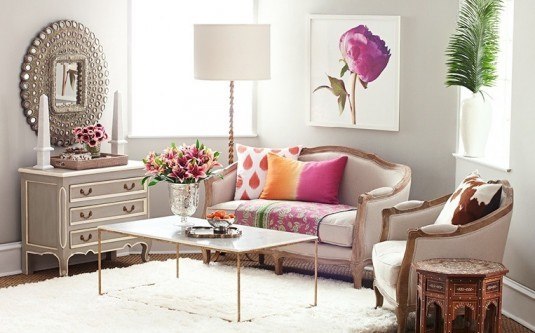 Black, grey and yellow are the color that go perfectly together. If you want to add pops of yellow in your bedroom, you should buy yellow throws and pillows or you can go with yellow details like a lamp, flowers or paintings.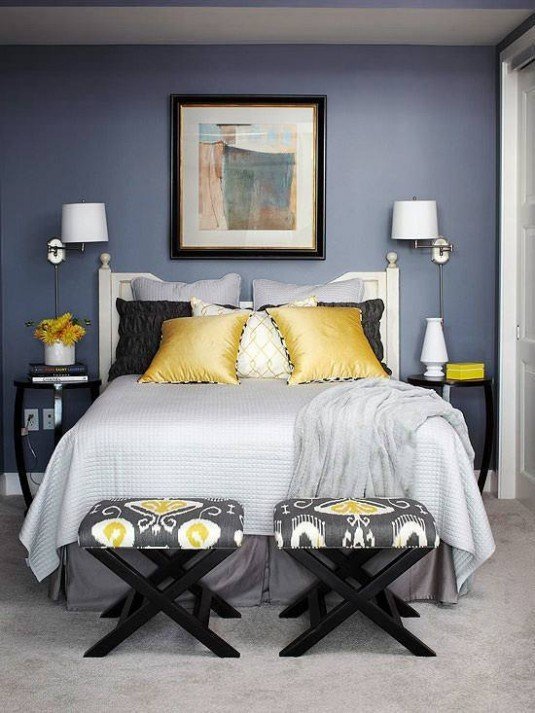 You can beautify the walls with your family photos or just add them on the side table.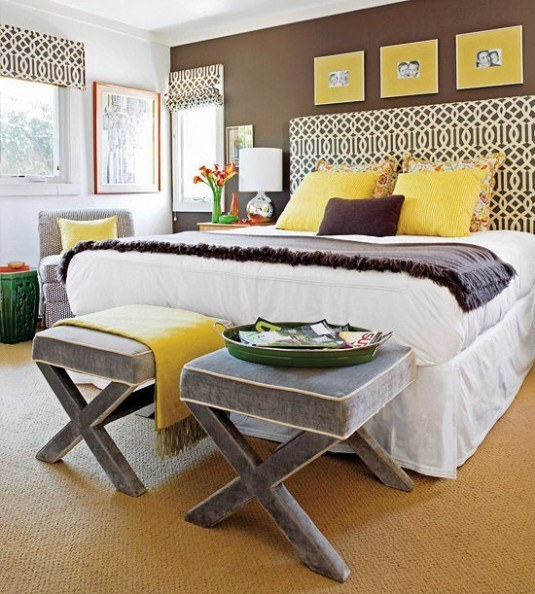 You can add shades of yellow in your living room and any other room. White furnishing will look far more beautiful with yellow pillows.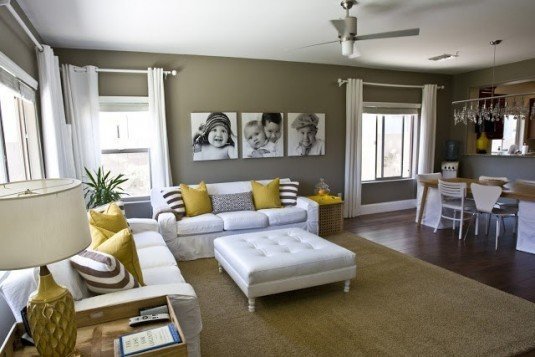 Pops of animal print can can make your bedroom more charming and warm. You can add animal printed pillows, blanket or bedding. If you decide to add some animal print details in your interior, keep in mind that you should keep the rest of the furnishing and decorations simple.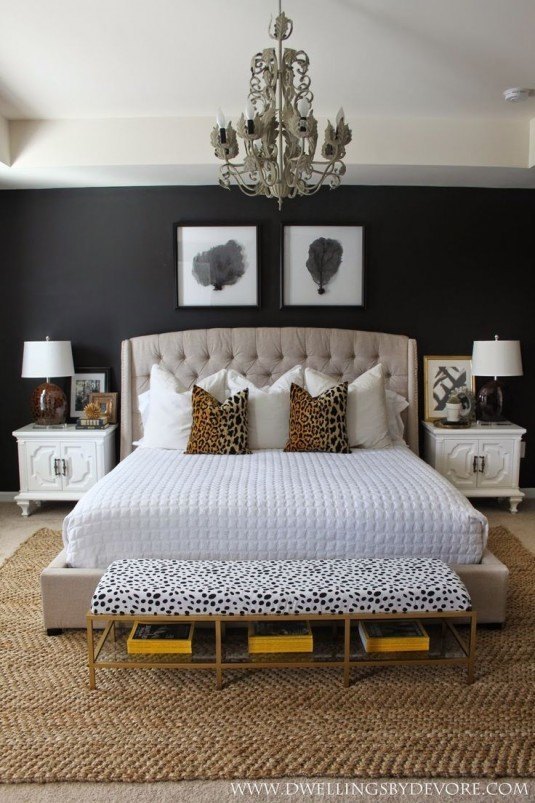 What to you think about the living room below? I find it interesting, but there are too much decorations. I really like the blue pops!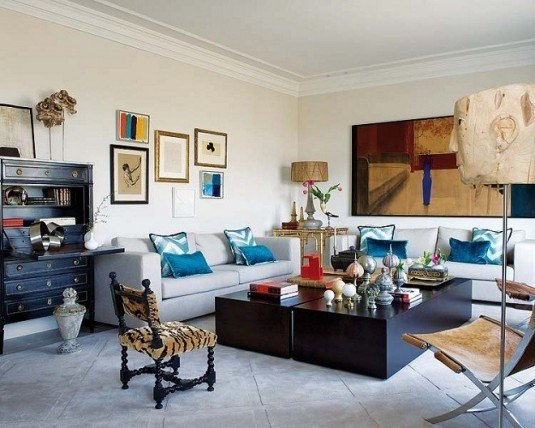 You can make your room warmer and cozier with orange pillows. They are bedroom essentials and they will make your bedroom more comfortable and relaxing.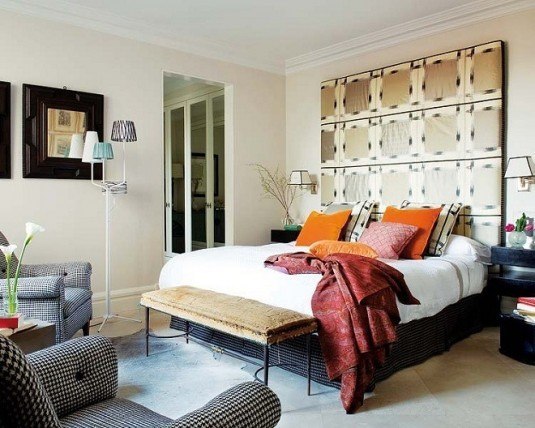 Artworks are very popular nowadays and they can beautify and make enchanting, inviting and warm any room, even the bathroom.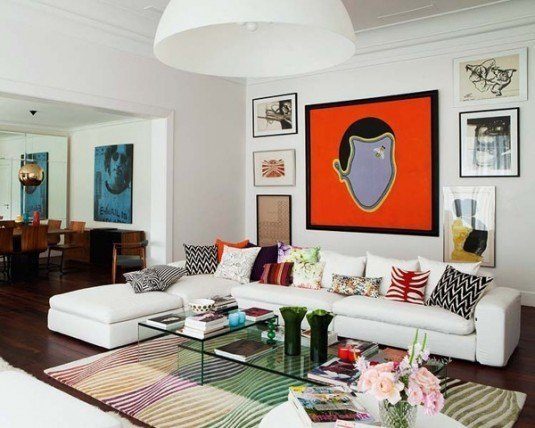 What do you think about these interiors? Do you like them? I would love to know your opinion, so feel free to share your comment below! Thank you for reading! Enjoy in the rest of your day and don't forget to stay up to date with the content of Karma Stream!