Hey there DIY lovers! Are you excited to see some wonderful decorations that you can make on your own to bring the festive spirit in your home this Easter? I have collected for you some Cute DIY Easter Bunnies To Decorate Your Home For The Holiday, so check them out. The Easter bunnies is a true representative for Easter, so we must have at least one Easter bunny decorative item in our interior. The good news is that you can easily make them and with very little money, so there is nothing that can stop you from making it. They can be so versatile, and you can work with so many different materials and use them for all kind of decoration. If you have kids they would love to join you and have fun with the whole family. The holidays are the times when the family and friends gather together, so you may even bond while making the adorable decorations. Don't miss them, I'm sure that you are going to love them all!
SEE ALSO: Easy Creative Projects Made With Recycled Egg Cartons
You are probably hosting an Easter lunch or dinner and people are surely going to come over your place. Why don't you add a festive touch to the table by making this amazing Easter napkin rings which have the bunnies' ears? The burlap is a great material to work with for this craft. What do you think about the idea?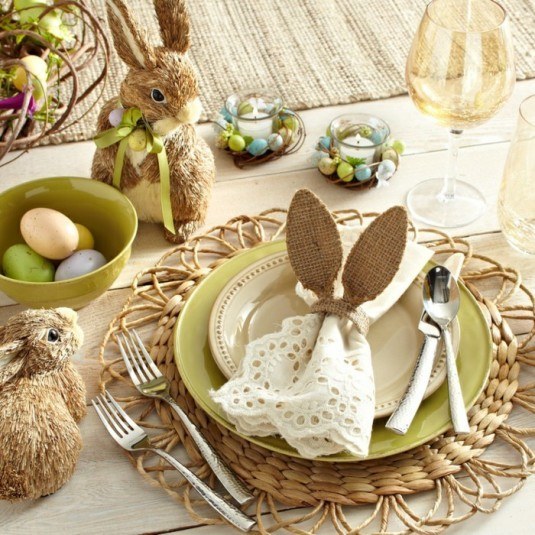 Mini gardens are currently a huge trend, so if you have one it's the right time to turn it into a theme garden. It's Easter time, so there should be lots of eggs and bunnies of course. If you are wondering how to make the Easter bunnies easily, I have the easiest solution for you. You just have to make the ears and attach them to the egg. As easy as a pie!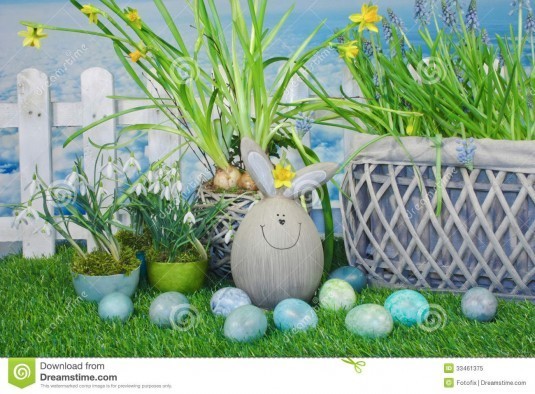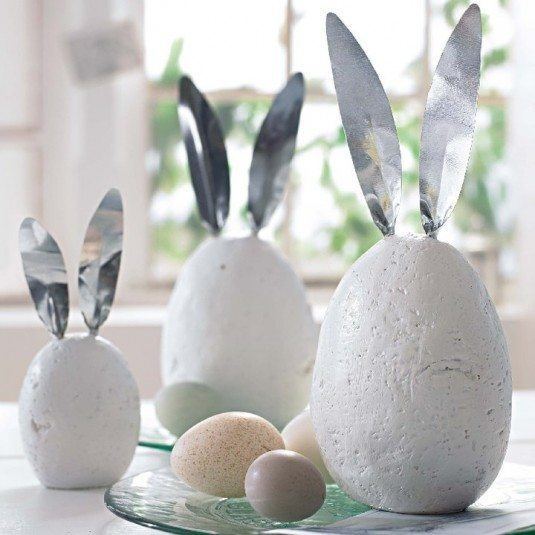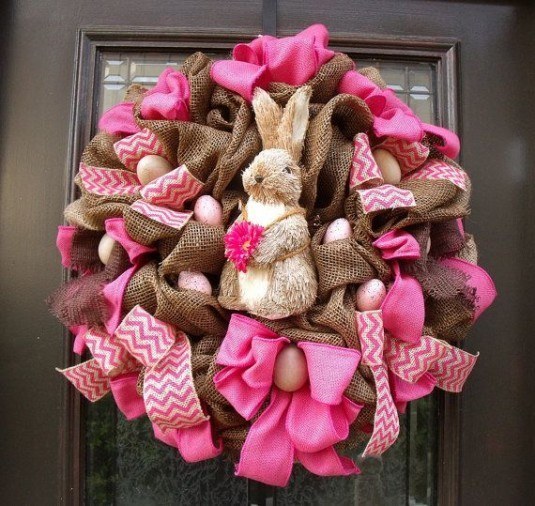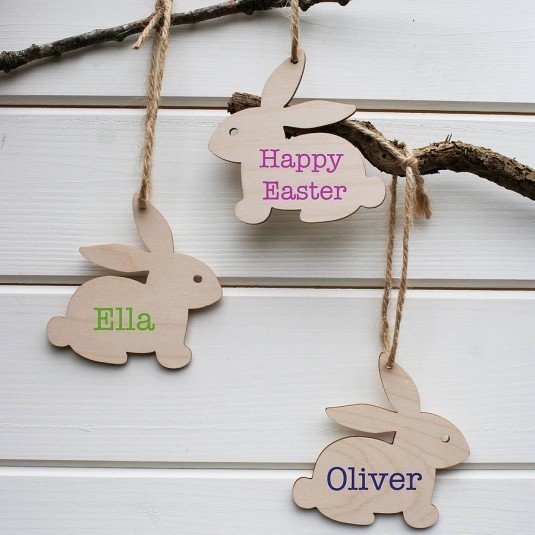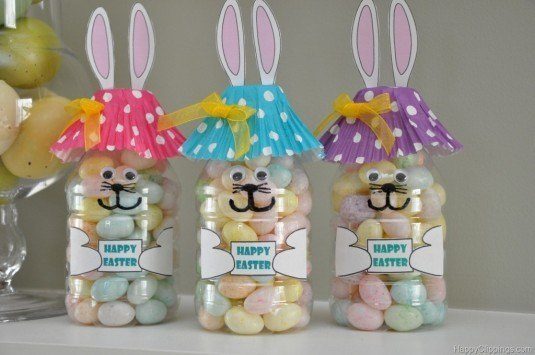 The wreaths are super popular too, so if you want to make your own one this year, get some branches and flowers and shape the wreath into a bunny. It's not hard to make it since you need two circles for the body and two ears. You can add a more sophisticated touch to it by decorating it with a satin bow.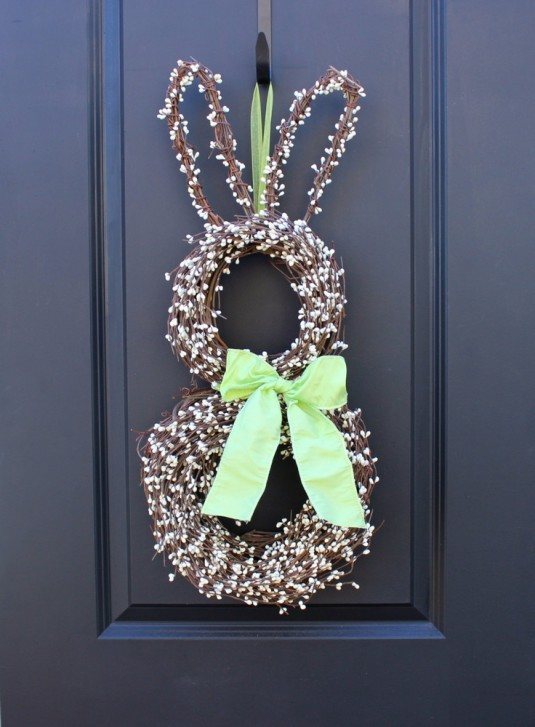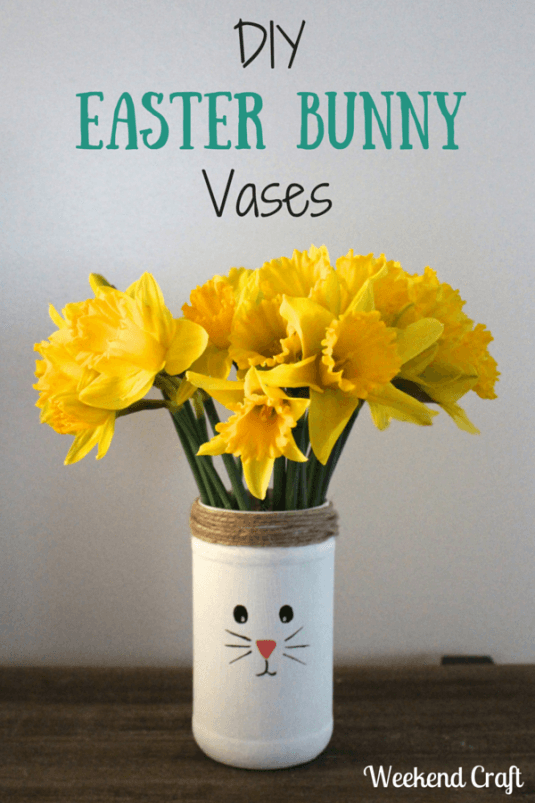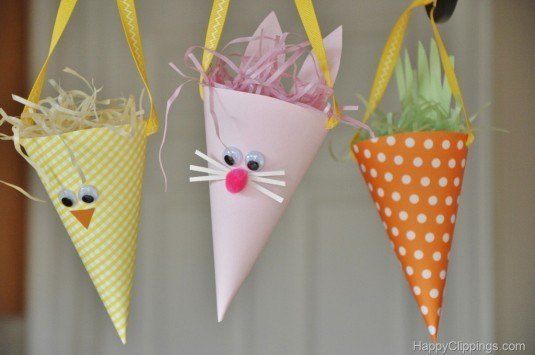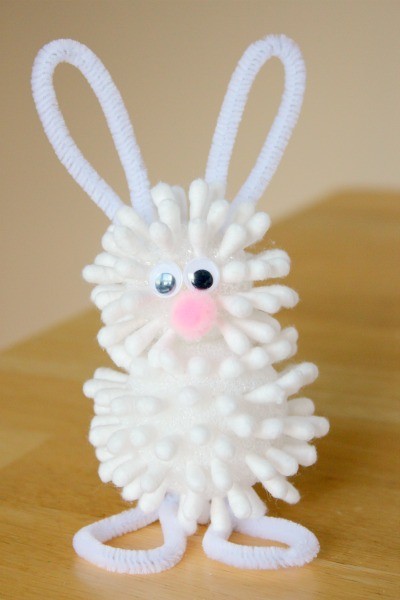 If you are too lazy to do any hard work about this holiday, but you still want to make an easy craft, the design below is just the perfect one for you. Get a mason jar, fill it with small white eggs and draw the bunny face on the jar with some simple lines. To make the jar look even more cute, make the bunny ears too. This craft won't take you much time, and you will still have something festive into your home decor.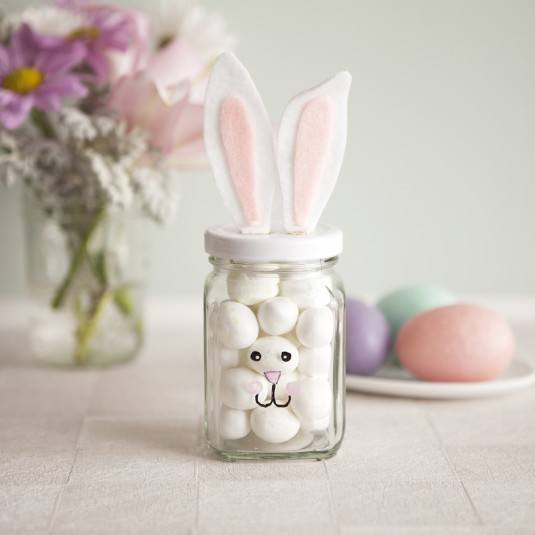 What do you think about the designs that you saw here? Have you managed to pick a favorite? Let me know in the comments below!