Do you agree that your garden needs certain changes from time to time? Details can bring a whole new look to your garden. And why not make them yourself? Today I have some really nice ideas that you should check. See these cheap garden decor ideas and get inspired for your next project!
Tic tac toe table
This is one brilliant thing that you must have in your garden. Despite for looking decorative, it is good entertainment for the youngest. Use a tree stump to create the table, and painted rocks for the game. Kids will love spending time here!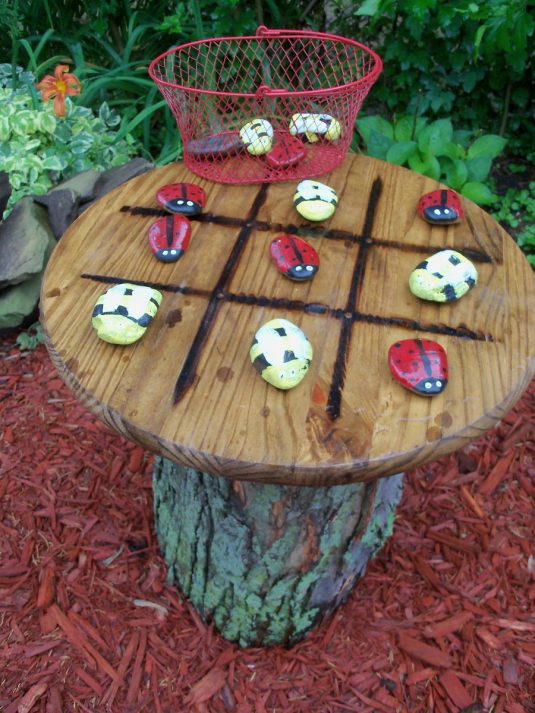 Fence planters
Why not hang some planters onto the fence? Paint the pots in vibrant colors and you have wonderful decor!
See also:
Succulent Garden Ideas And Tips To Grow Them Outdoors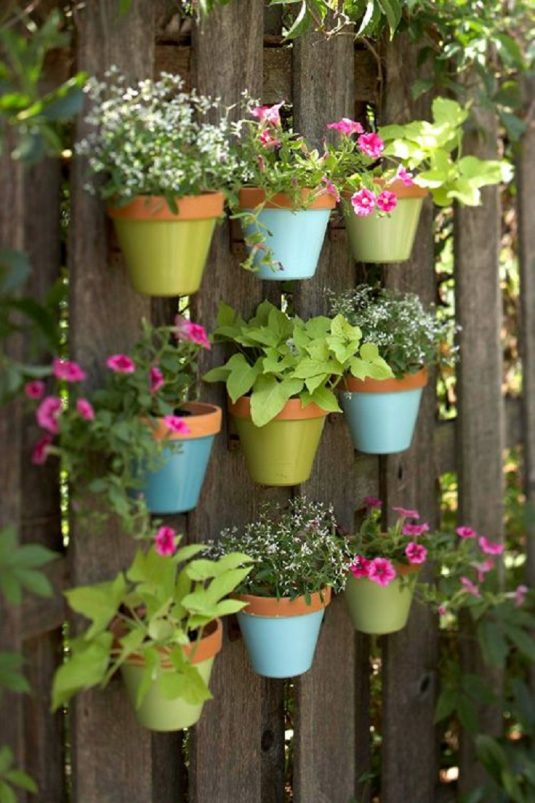 DIY parrot
Use old tires to bring some whimsy in your outdoor space. Making a parrot sounds like a great idea. You can hang it onto a tree, and even make a few of them!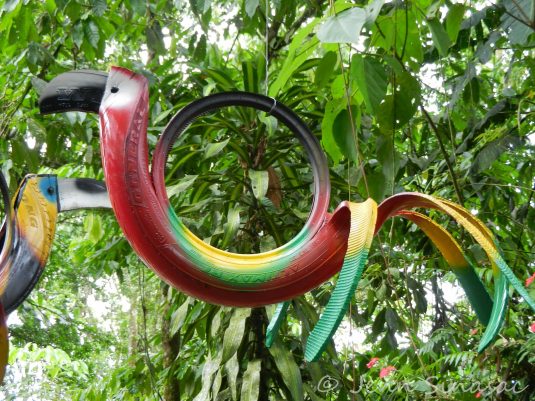 Umbrella planter
If you have an old broken umbrella, this is a very smart way to use it. You will get a planter that does not cost anything, but will look stunning.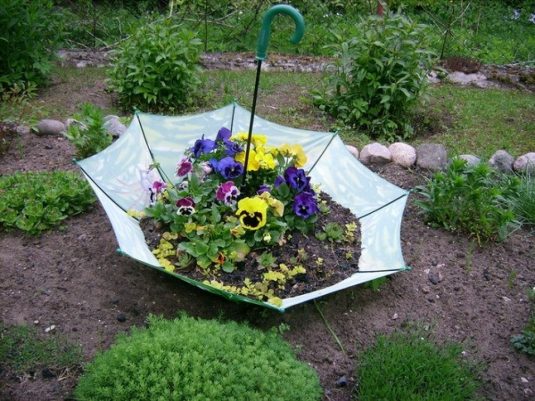 Bicycle on a wall
We know that bicycles are widely used in garden projects. So, here we have a slightly different decoration. A bike on the wall look so eye-catching. Everyone will be jealous!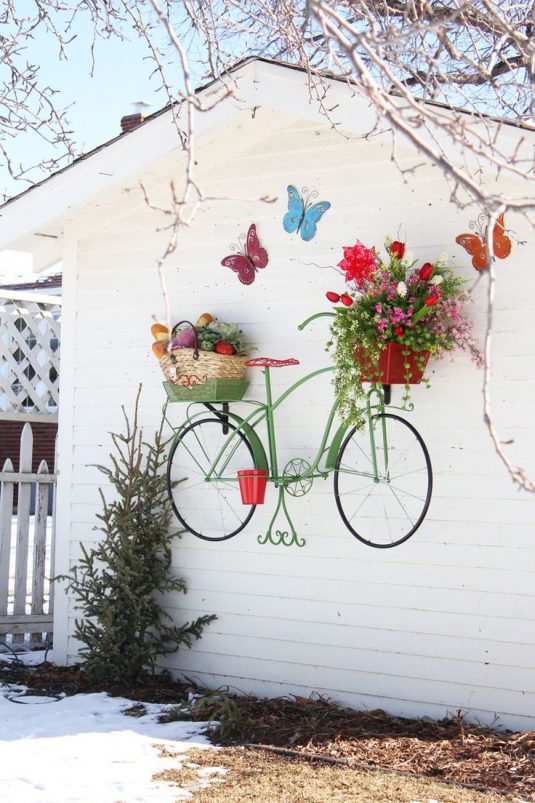 Window frames
Got a dull wall? Then, this is one amazing way to fix it. Just paint some old frames and hang them onto the wall. Add a fabric for the curtain too!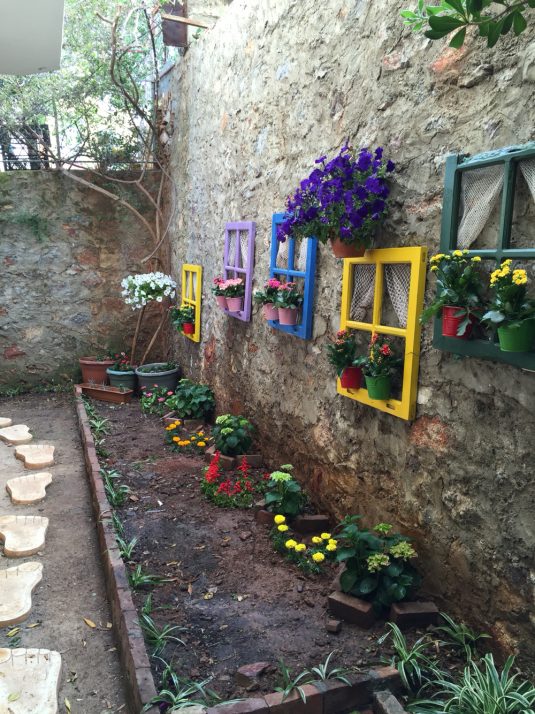 Teacup bird feeder
This is one great way to make you own bird feeder!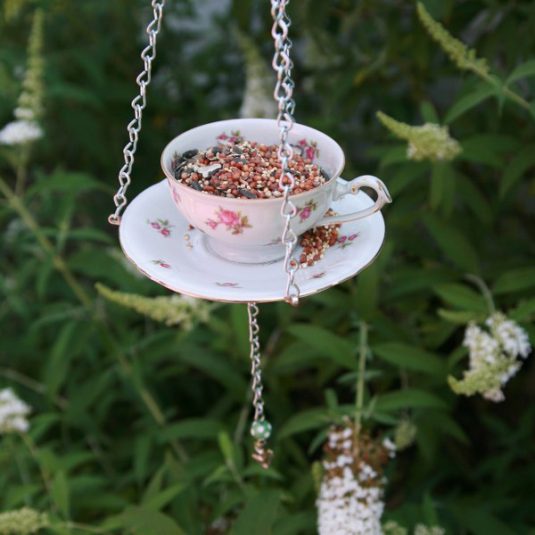 Fairy garden
This is the perfect piece for an awkward corner somewhere in your garden.  Use a few pots stacked on top of each other. Use additional decor for the final touch.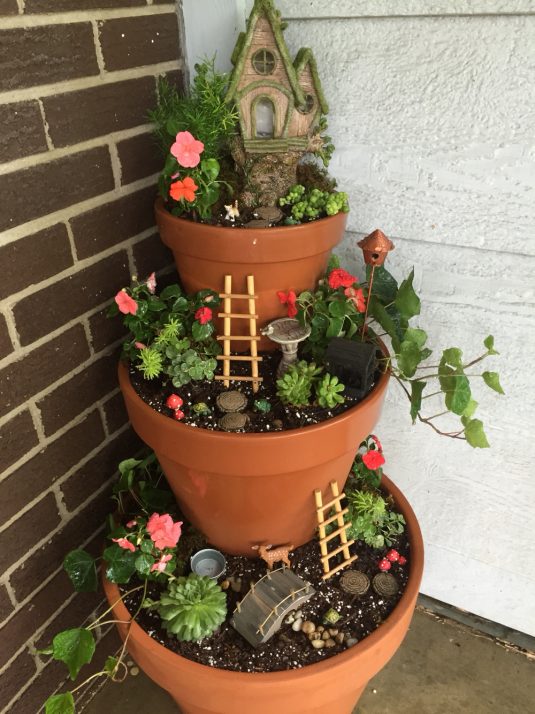 Wagon garden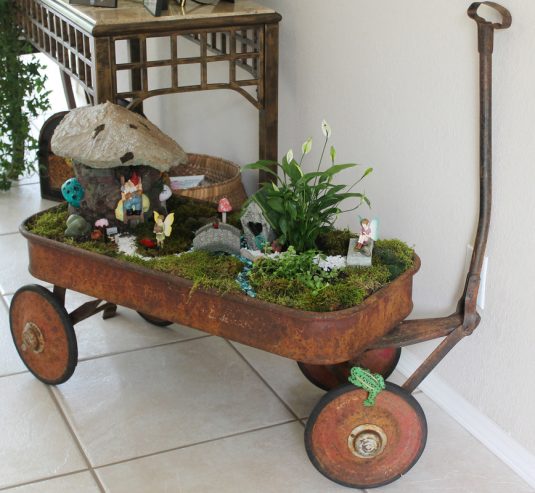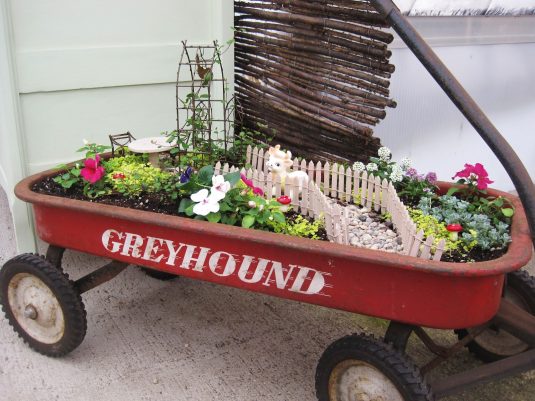 Basket planter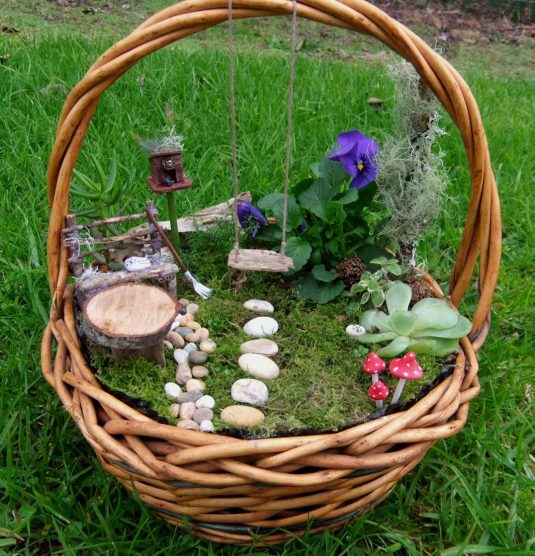 Ladder garden decor
Use old ladders to decorate the garden! Place planters on them and you will get awesome decor, that will add height.