Do you feel that your office desk is too cluttered and you can's find your things easily? An organized desk is the key to effective work, and people who tend to organize their desks at the end of the working day seem to be more successful. In this article I'm going to show you some Easy And Simple DIY Desk Organization Ideas That You Will Like. These DIY projects will help you have all of the things on your desk at place, and you will know exactly where your things are placed. If you need a new organization idea that will refresh your office, don't miss the photos below. They will inspire you to make some great DIY projects!
We all need hidden storage because we need to hide some of the things that we have in our office. In this way the office will look more clutter-free. Get the custom-made mini drawers and place them on your desk. It's an amazing design because all of the things will be withing the reach of your hand.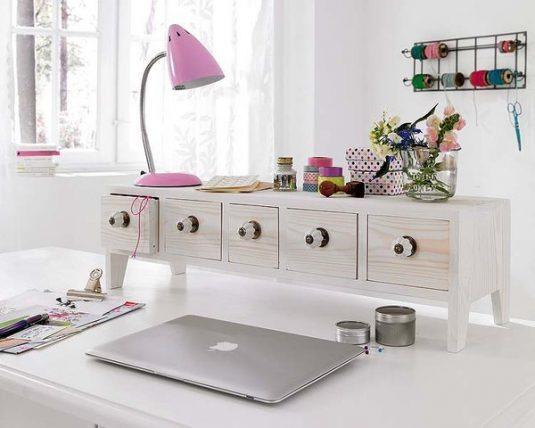 The tin cans are awesome organization units for the office. Just make sure you give them a makeover and decorate them in some fun prints.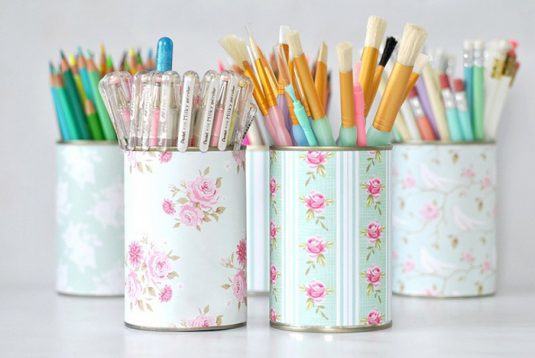 Use cartoon box to make organization unit according to the objects you need to store. The custom-made units are always the best!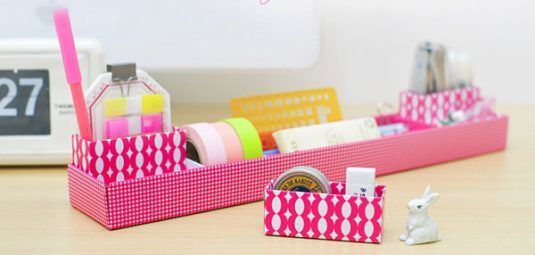 Although you have many drawers in your office, they can't be organized unless you use separate carton boxes that will hold different items at different spot.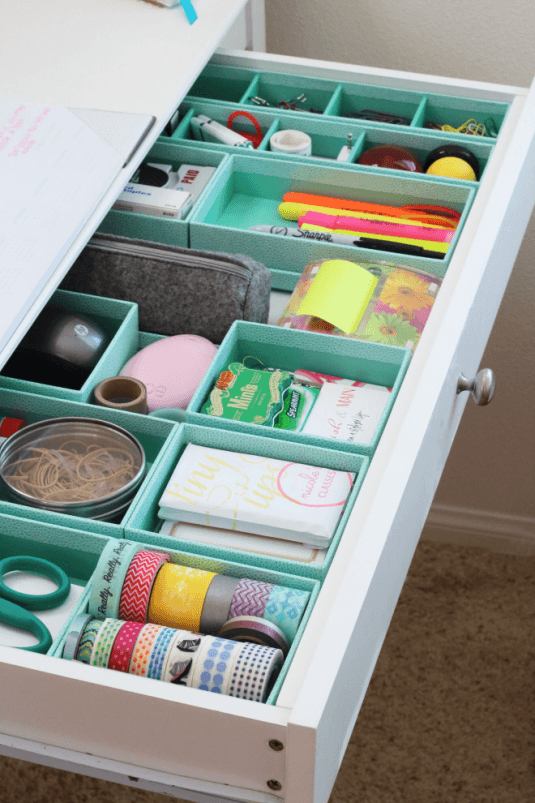 You can even use the big brushes to store all of your pens, pencils, scissors and phone in an extraordinary way.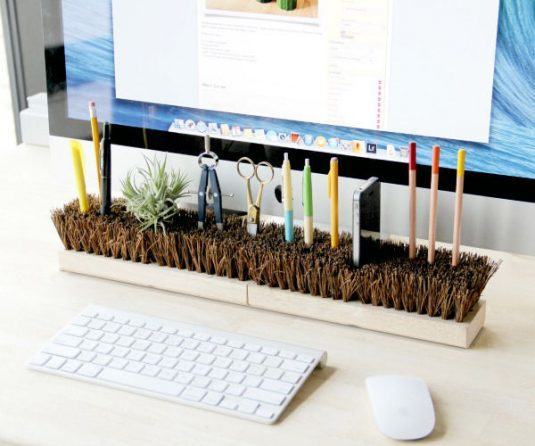 The mason jars are used all around the house for many different purposes. Put them inside your office and make them hold your work supplies.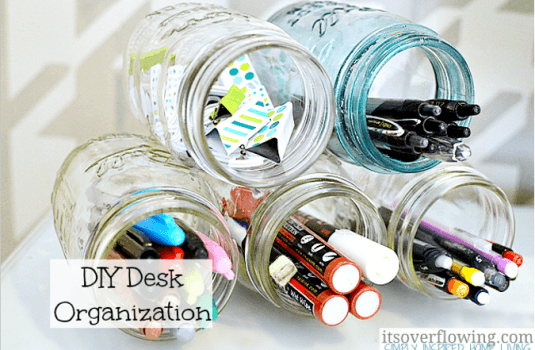 You can also use the toilet paper rolls to make some great pen and pencil storage design. Use decorative paper to dress up the whole craft.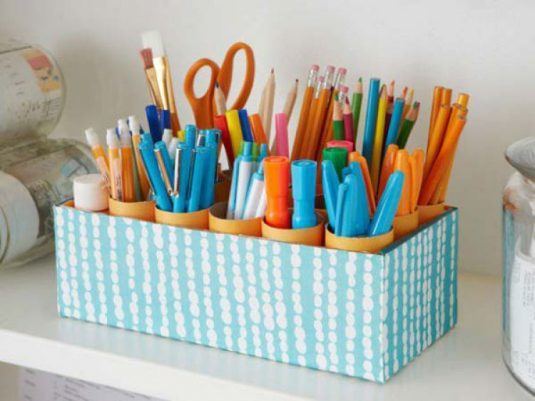 If you have tons of papers in your office, your space is bound to get messy easily. Get carton boxes and create a spot where you can store them all according to categories.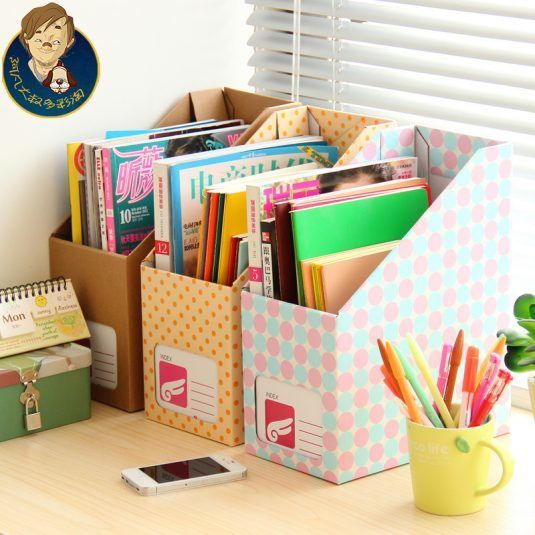 The tree mug holder is great for holding the mugs, but have you ever thought that you can put it on your office desk and turn it into pen and pencil storage design?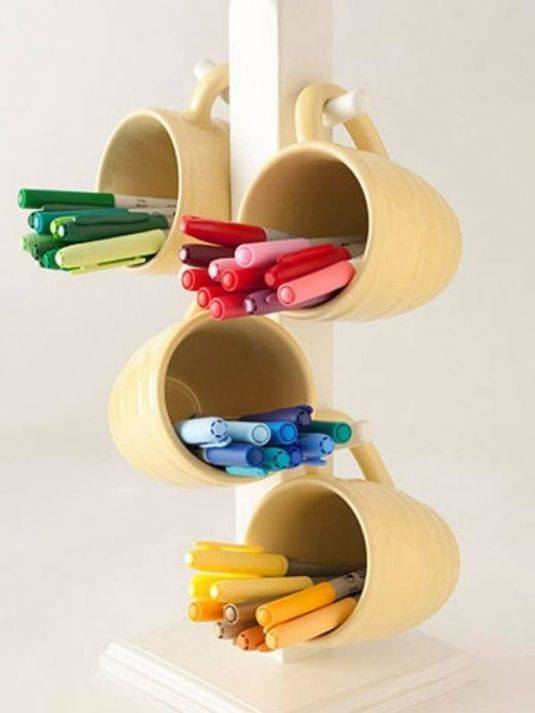 If you love buckets, make them a part from your office setting. They can help you in organizing your things. Label them like in the photo below and even if someone else is cleaning up the mess from your desk, they will know to store the things at the right place.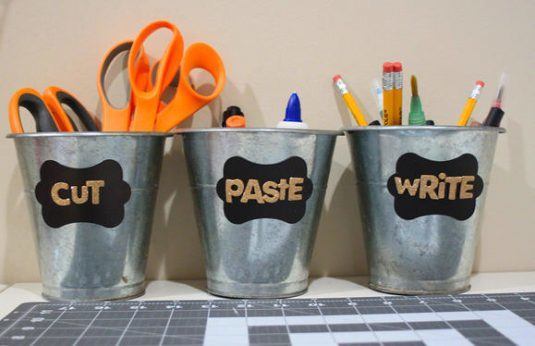 Use mason jars and magnets to store the things under your desk. It's a smart idea, isn't it? Which one caught your eye the best? Let me know in the comments below!