Are you looking for a fun and colorful way to bring some fun into your home? You should stop here. I have some amazing ideas only for you. So, why don't you start now? These DIY sand terrarium ideas are simple and easy to make. Read on and find out how to do it!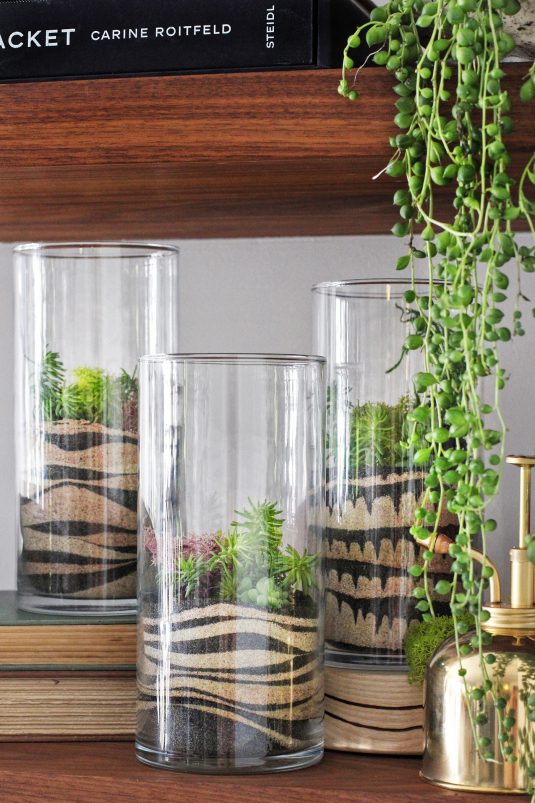 I bet that you will find this terrariums beautiful! And making them is a piece of cake, trust me. You will have wonderful decor pieces, that cost nothing. And if does sound cool to you, then let's get started!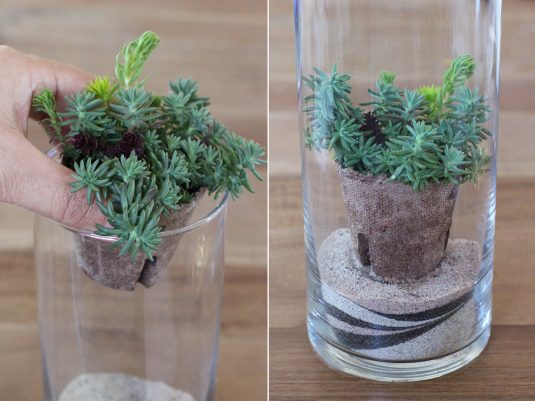 Create a layer of sand first. Then, add your plant pot. Keep adding sand until you fill to the height of the pot.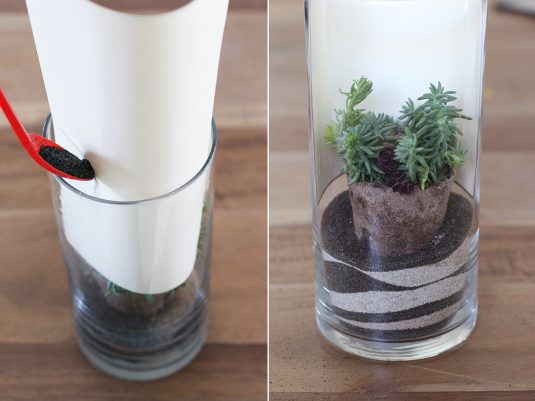 Add different colored sand to achieve the look. Use an ordinary piece of paper to prevent spilling sand into the pot. It will make it look messy, so do your best to prevent it.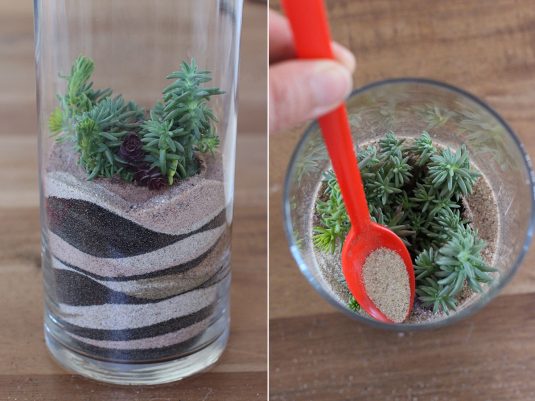 When you have reached the top, add some extra sand to cover the pot.  And you are done! You can add some artificial moss to cover the empty areas. After you have done this project, display your sand terrarium in your home. Keep it away from sunlight.
You certainly think of how would you maintain the plant this way. But it is pretty easy though. Use a pipette to water your plant regularly.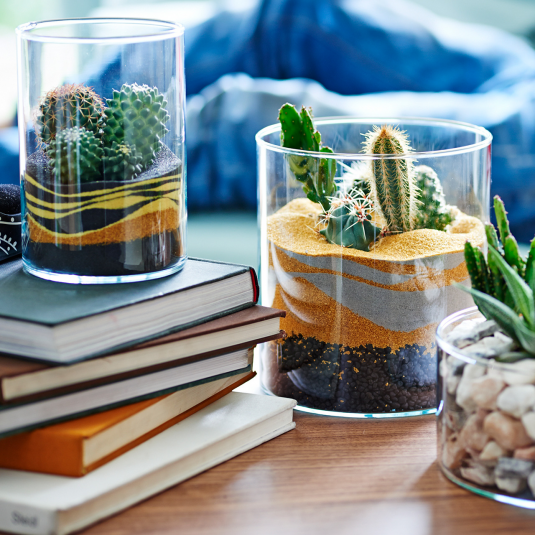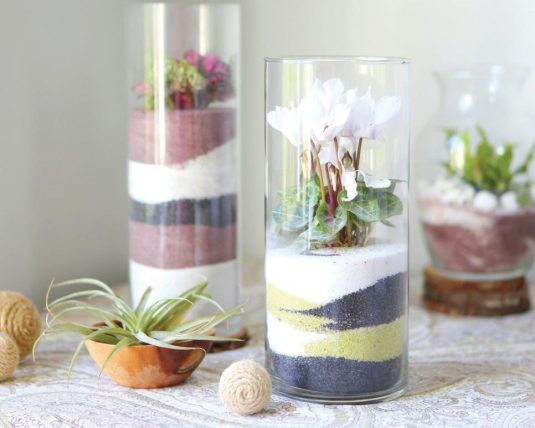 This type of sand terrarium is so pretty. And the best thing is that you can make it very easy. Choose your plant and a few different colors of sand. Add a sponge on the bottom so it will give height to the plant. Add sand, layer by layer to make it colorful.
See also:
The Easiest Vertical Garden Made With Pallets! See How To Make It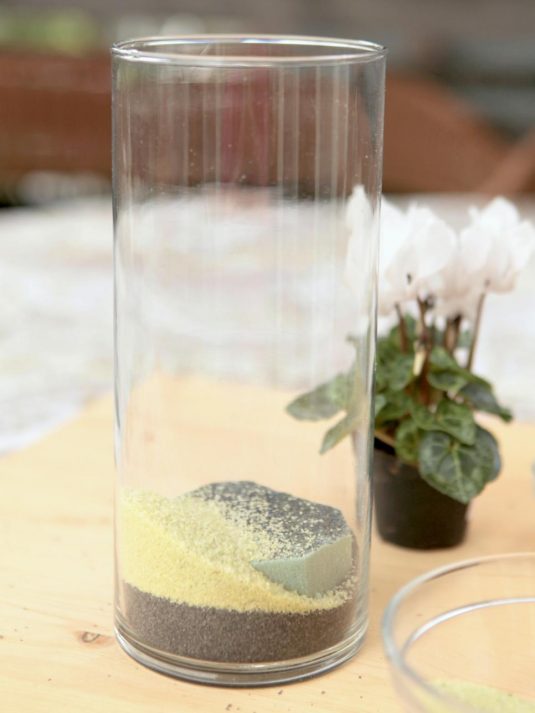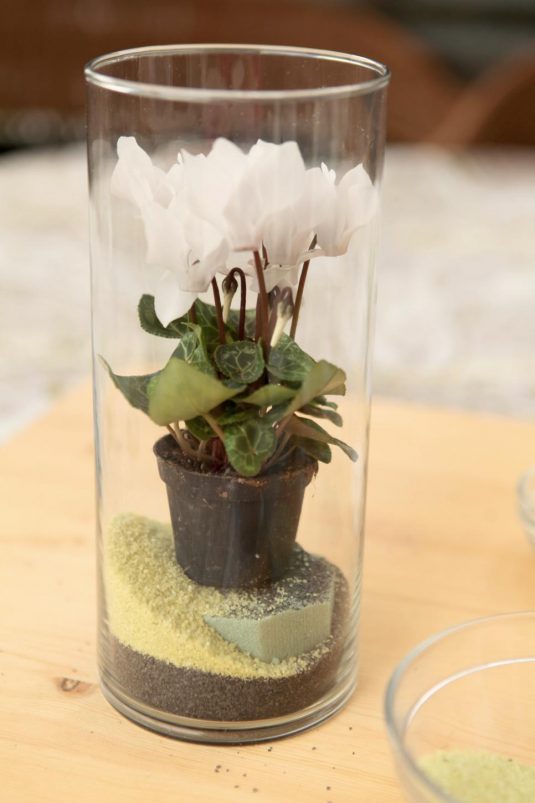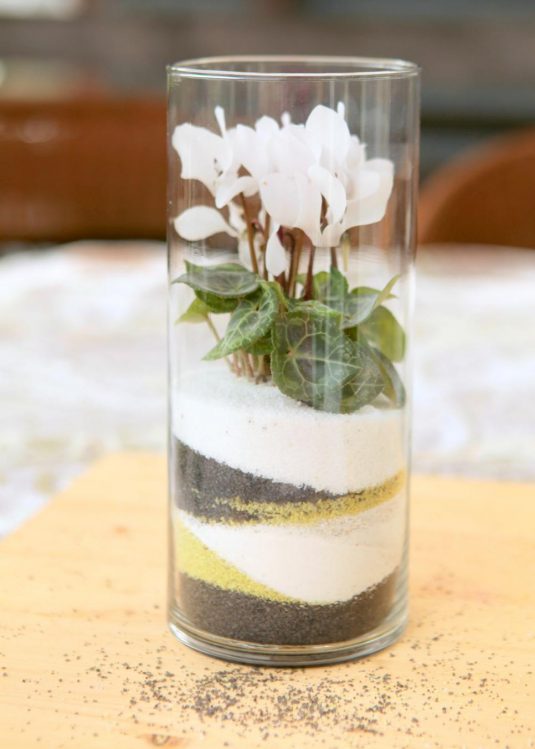 Seems like creating a DIY sand terrarium is a very fun process, that does not require too much effort and money. And you can make some beautiful creations, that you will certainly be proud of. Check out these ideas and get inspired!