Hey there interior design lovers! In this article I'm going to pay all of my attention to the most adorable room in the whole house, and that's the kids room. I have collected some Fun And Interesting Kids Rooms That Will Make Your Kids Happy, so check them out carefully and decide which one your little ones will enjoy the most. The kids room is the only place in the house where there are no rules.
SEE ALSO: Cute Kids' Desk Ideas That Your Little Ones Will Adore
You can play with all the different colors and combine them in various ways, and still you can be sure that the design will be outstanding. Beside using lively and cheerful colors, we suggest you to implement some toys that kids could enjoy indoor. We are talking about swings and slides! Yes, the swings and the slides are more and more used in interior designs, and kids love them! Scroll down and see how they do wonders in your home decor!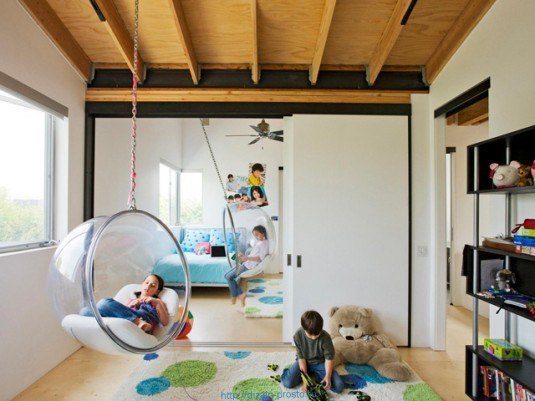 There are toys that can be super functional, so this wheel will serve you to store all of your kids' little things or maybe pillows and blankets as well. They will have fun while they are cleaning up for sure!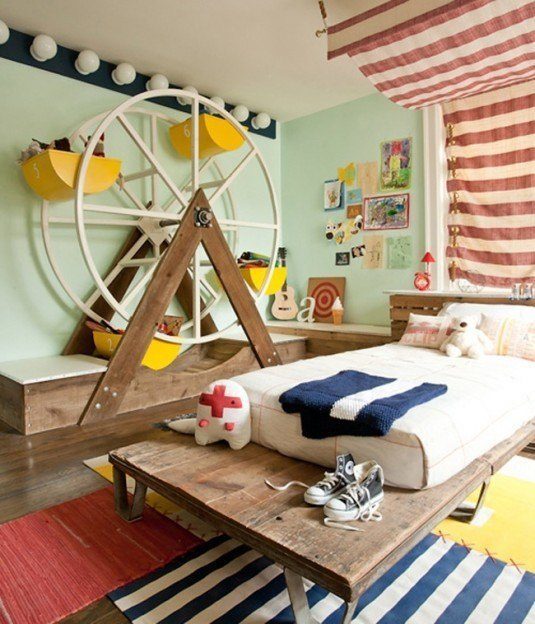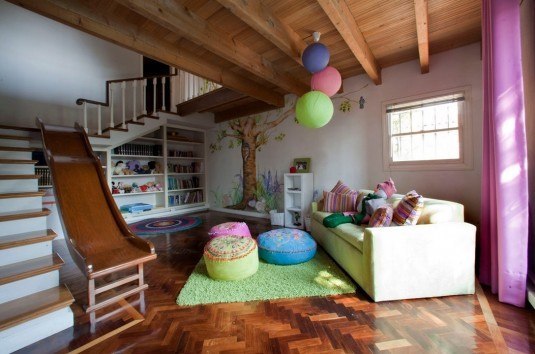 Did you know that if the kids like the design of their room will take care of it more? It will be less likely that the room will be a mess! They will keep it tidy and clean, so they can make the best use of it!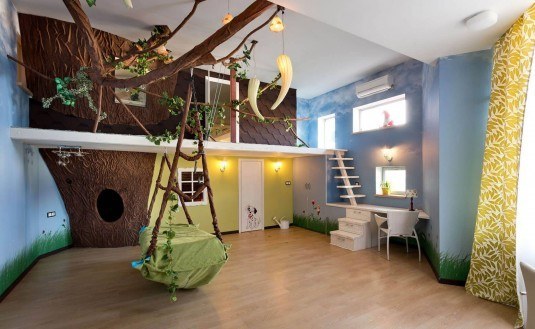 If there isn't a bunk bed in your child's room you could still make things interesting by installing a swing or a hammock.  Be extremely careful where you hang it. Make sure that it's hung in an area where nothing fragile will be damaged by little feet kicking the air!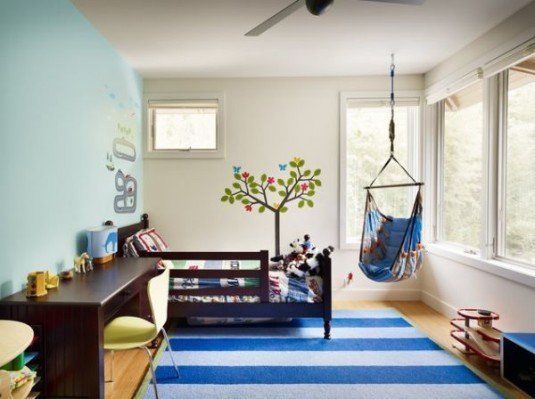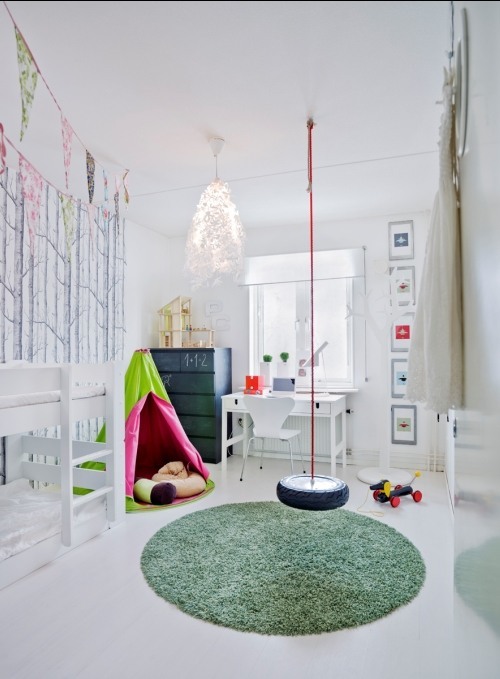 As much as they use the room for sleeping, they will use it for playing, so that means that it should be lots of fun. When they have a design like the ones here, they would love to invite their friends over and play together.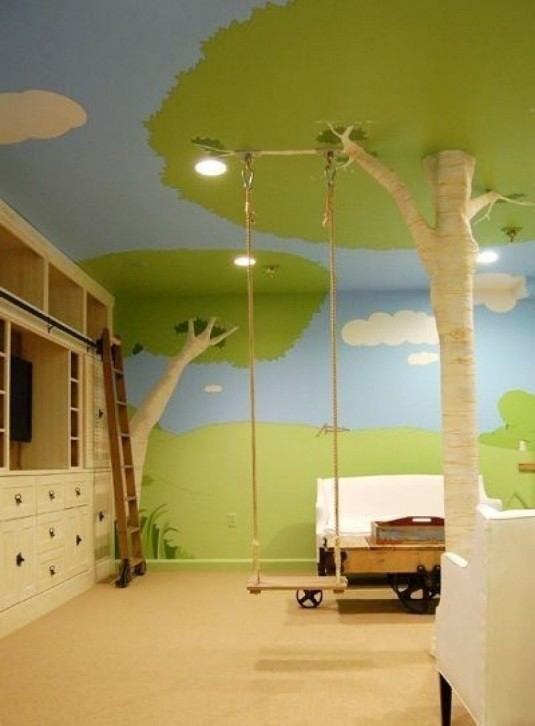 Bring the outdoor fun inside your kids bedroom by installing the fun slides and swings. Instead of the stairs that will be connecting the upper bed and the floor, use a slide! In this way you will never again have to battle with your child to get out of bed in the morning! What do you think about the idea?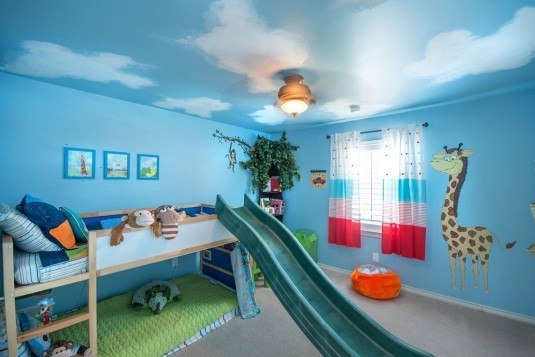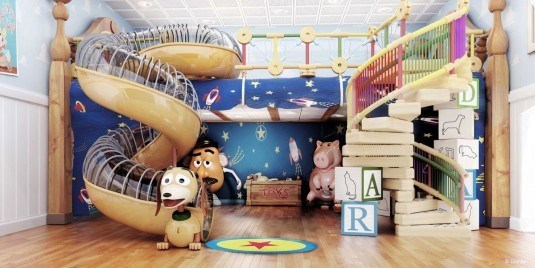 What do you think about these lovely kids bedroom? Your little ones will adore the rooms, don't you think? Which design will your kid find the most interesting? A slide and a swing in one bedroom would be amazing! Check out the design below! Make sure you keep me updated in the comments below! Thanks for staying with us and have a nice day! Don't forget to come back for more inspiring ideas!