We have already shown you many kitchen designs to boost your creativity. For today, I have something different and really original. So, if you are looking for some fresh and original ideas, I recommend you to keep reading. I have a very interesting and yet unique kitchen design trend that will leave you speechless. The glass countertop kitchen trend is growing faster than ever. Although glass in one of the most popular materials used for kitchen countertops, it looks like it's been recently used by all of the kitchen designers.
SEE ALSO: Modern Kitchen Faucets Amazing Ideas For You
I really like glass countertops and I would love to have a colorful countertop in my kitchen. Do you like them and would you like to have a glass countertop in your kitchen? Let's check these kitchens with glass countertops that I have selected for you and draw some inspiration. Enjoy!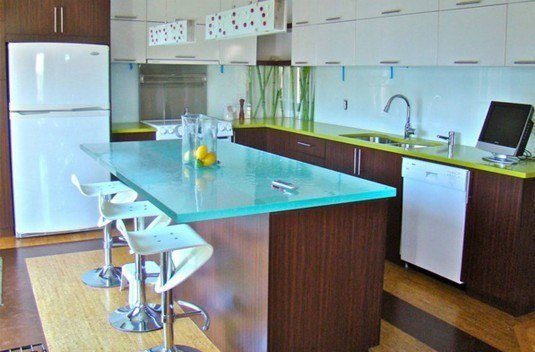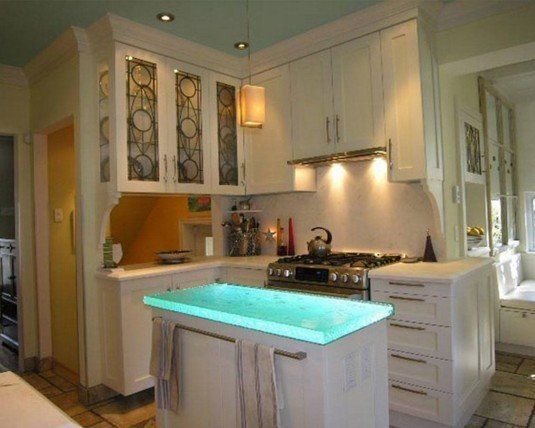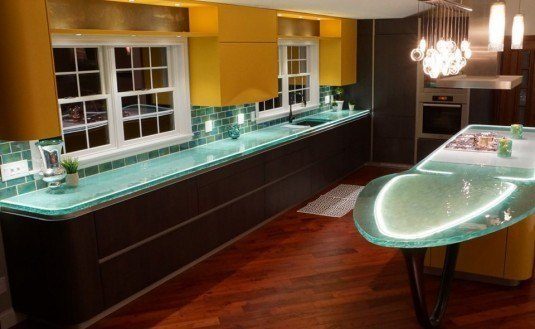 Why your kitchen should have a glass countertop?
There are many reasons, but here are the most important ones:
Glass countertops are:
stain resistant and
nonporous
I also need to mention that they can endure high heat without cracking. Their edges can be finished in a brushed treatment or polished textured to fit to your kitchen style.
Did I convince you to add a glass countertop to your kitchen? If not, continue reading!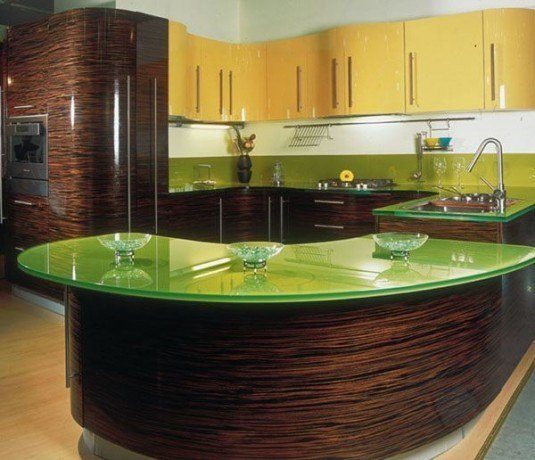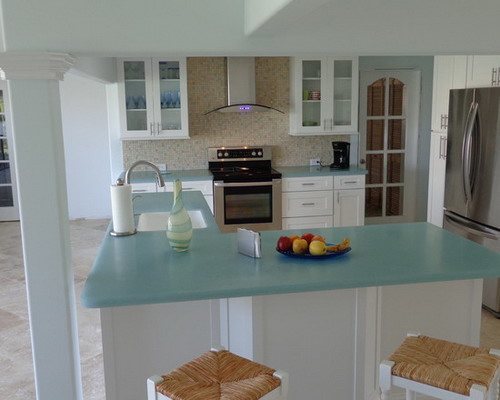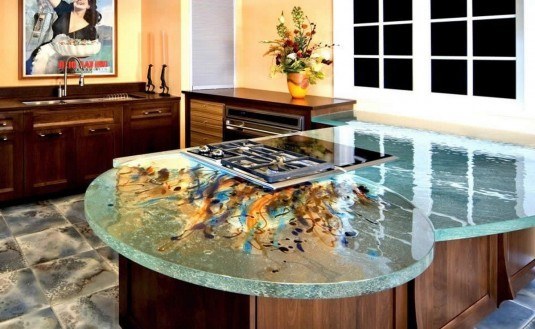 There's no doubt that these amazing recycled countertops will change the look and feel of your kitchen on better immediately. The process of making this kind of glass can be a little bit complex, but the results are magnificent. Plus, the countertops that are provided are eco-friendly, durable and attractive. They are incorporated in both kitchens and bathrooms. They are really easy for maintaining, which makes them more attractive for us who spend a lot of time in the kitchen, cooking and eating.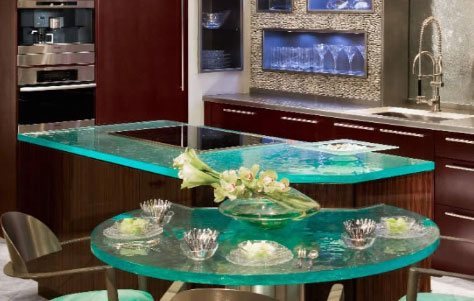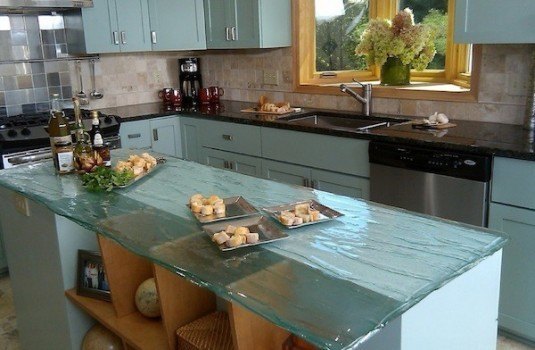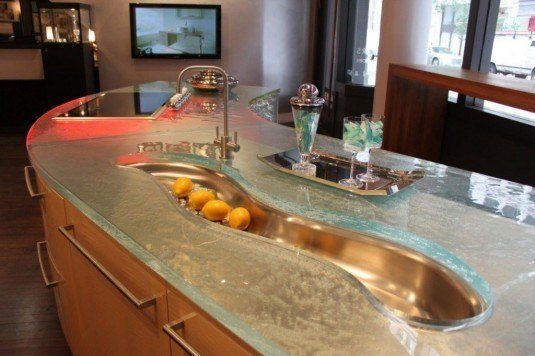 Did you notice that lass countertops can be found in a wide array of colors? I really like the colorful ones. They look very interesting and stunning. They seem like a sea with waves to me. What do you think? You can share your opinion with me in a comment below. Feel free to share every other idea or suggestion too. Thank you for reading. Enjoy in the rest of your day and stay up to date with the contents of Karma Stream!