Hey there! How are you? Are you enjoying the holidays with your family? My post for today is called "Lovely Acrylic Chairs to Add Uniqueness To Your Home". If you have plans to renovate your house or apartment in 2016, then I recommend you to check this gallery out. Acrylic chairs are having a moment and if you want to add a touch of glamour, sophistication and luxury to your space, then the ghost chairs can be perfect addition to your home.
SEE ALSO: Beautiful Mismatched Dining Chairs That Will Blow Your Mind
Why should you opt for ghost chairs?
This type of chairs are one of the most interesting seat designs that will add uniqueness to your interior. They are hardly noticeable and can make every room fascinating. They are scratch resistant and durable, and they don't have stitching and connection.
Nowadays, acrylic chairs can be seen in dining room, kitchen, office, bathroom, bedroom and living room. Because of their plain, clean and seamless look, you won't have any difficulties to choose the other furnishing. I have selected the most interesting ways of how to refresh your home with acrylic chairs and make it more interesting and fun place for living. Let's take a look at the gallery below and draw some inspiration. You may find these interior designs interesting, who knows. Enjoy and have fun!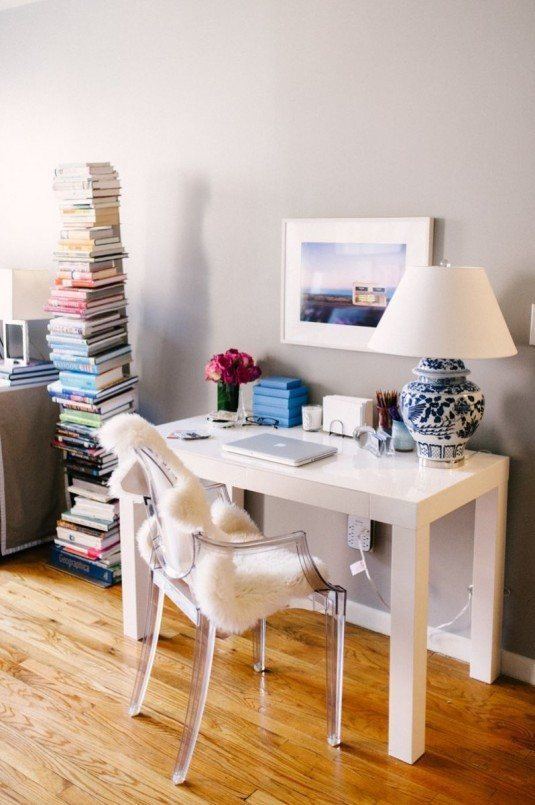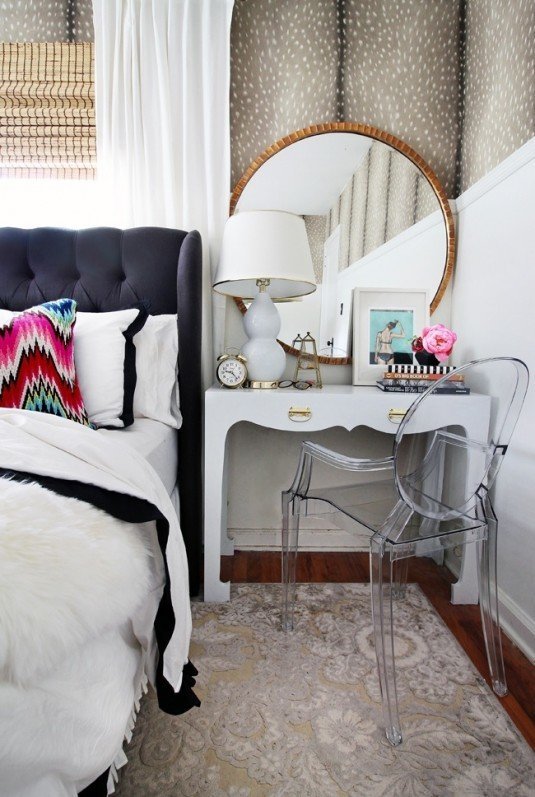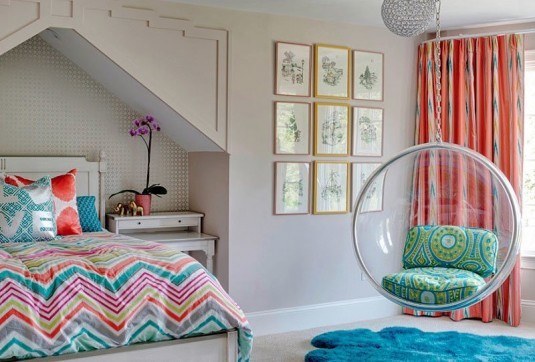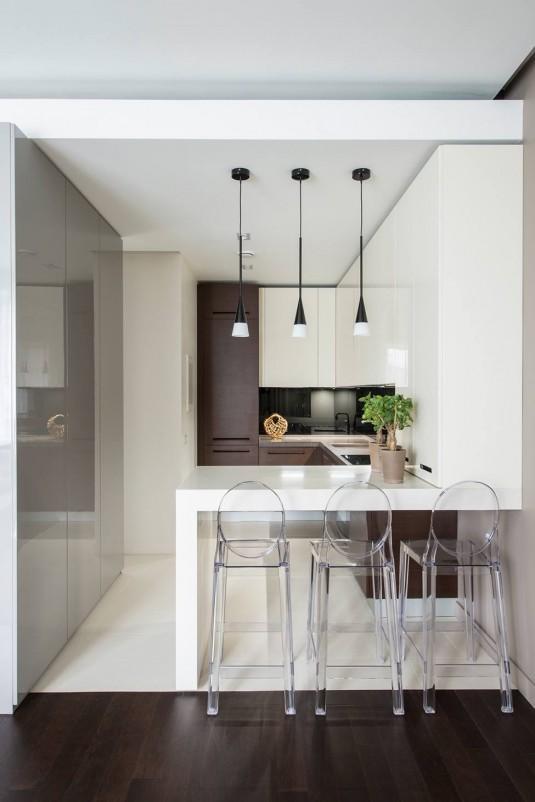 You can make your dining room more charming and lovely with a clear chairs. You can also use glass top table and to visually expand the dining room and make it look more interesting for your family and guests. The artworks are always a great choice not only for the dining but any other room. Hang some interesting artworks to the wall and add drama to the boring and dull white walls. The lighting is also important, so update your space with some interesting lamps and improve the look and feel in your space.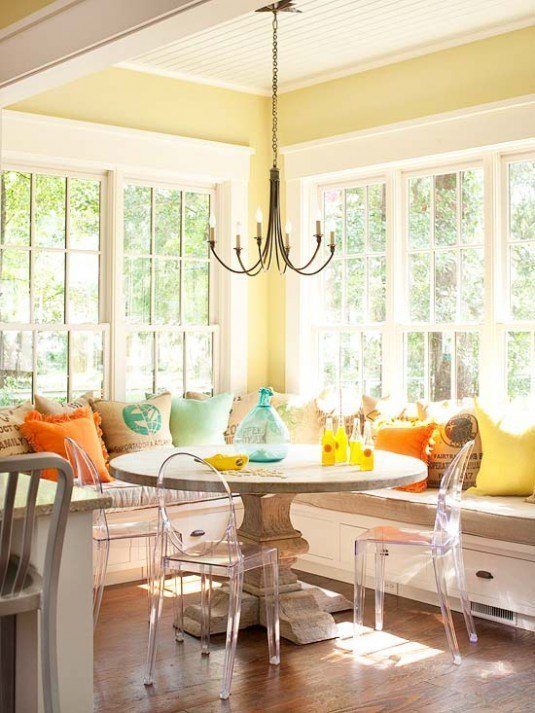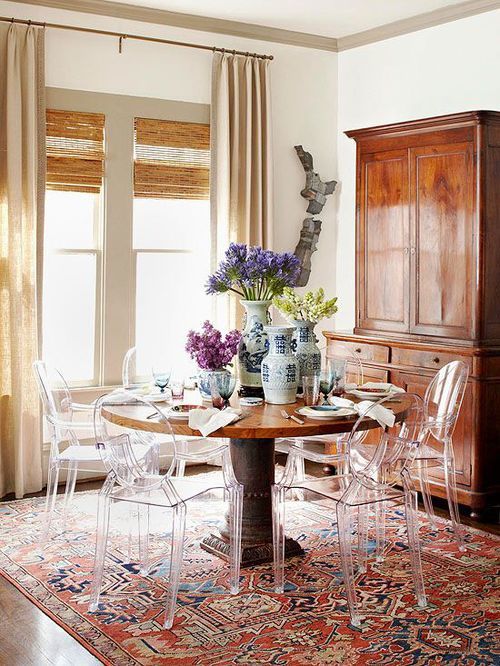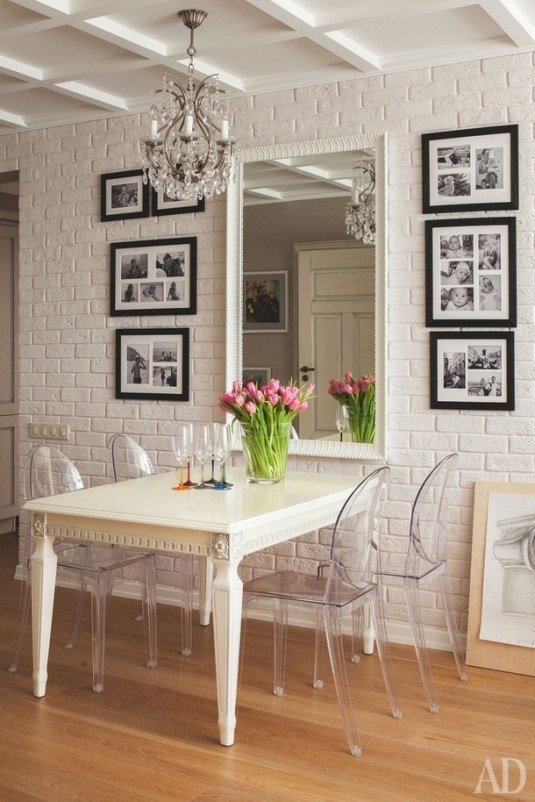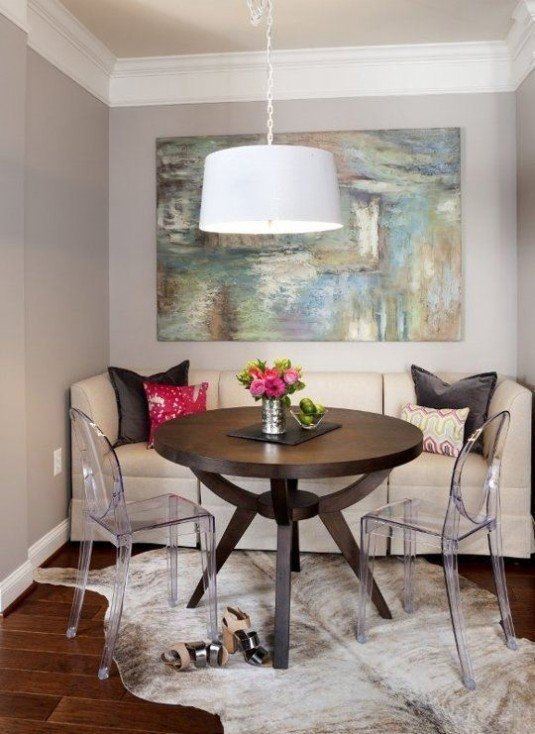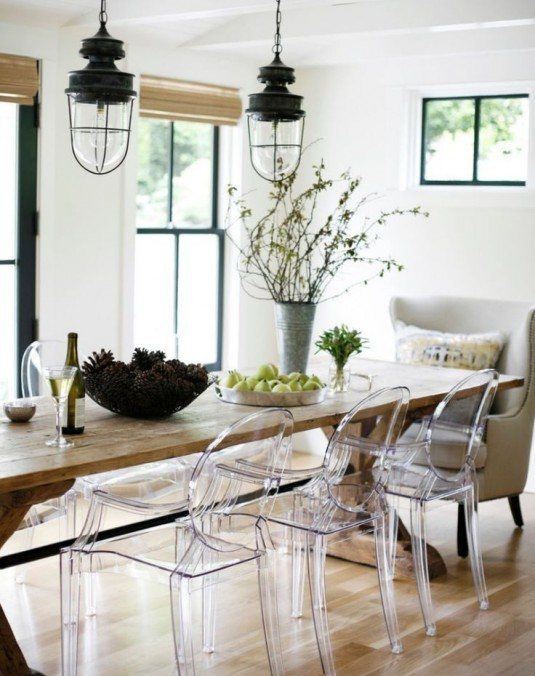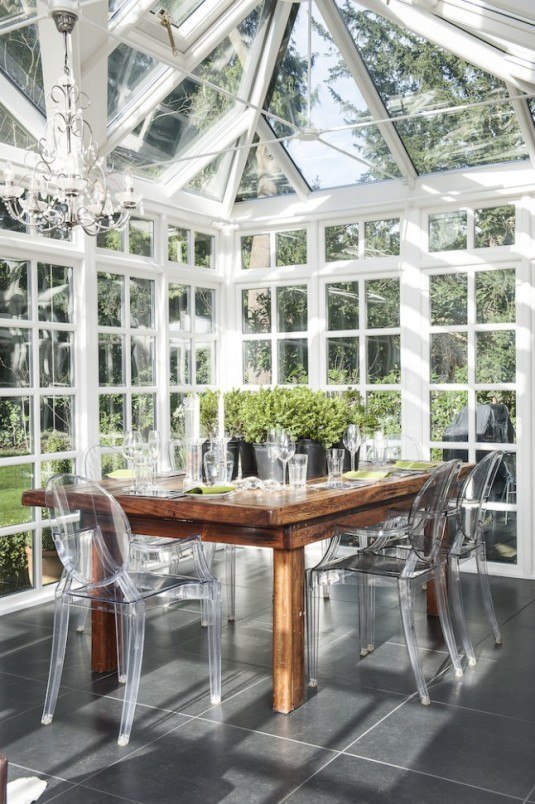 As you can already notice, the acrylic chairs go perfect with wooden dining tables, but that doesn't mean that you can't beautify your space with some other type of table. You can even opt for acrylic table and chairs and that combination is great. You can see some ideas below and draw some inspiration.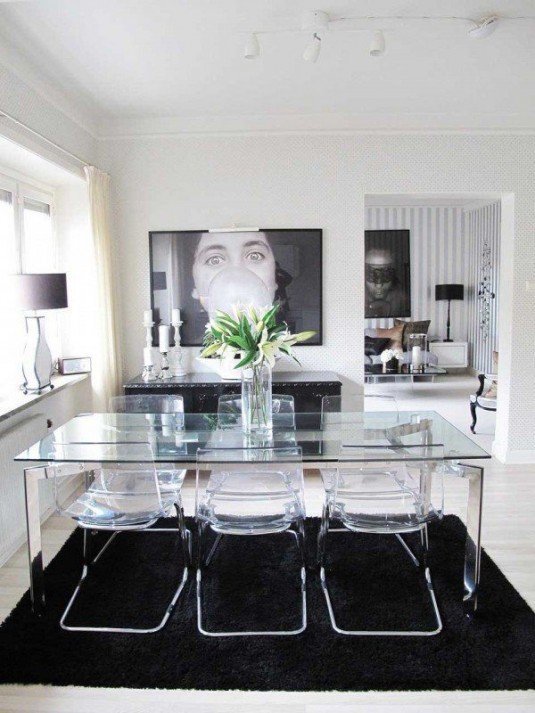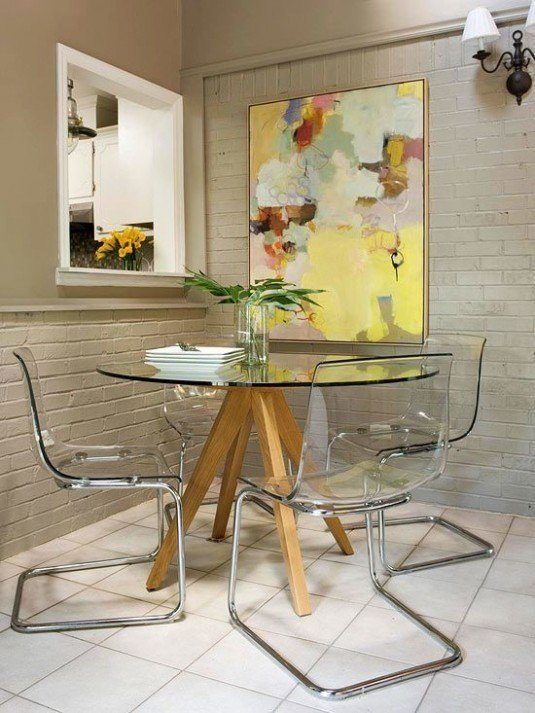 Thank you for reading! I hope that you have found this article interesting and you will update your space with acrylic chairs. Your bedroom, dining room and any other room will look more beautiful with this kind of chairs, believe me! Thank you for reading! Enjoy in the rest of your day and don't forget to stay up to date with the content of Karma Stream!