Good day people! Are you enjoying the day? I have something interesting that will make your day even brighter. Since colors can influence your mood, you can use them to cheer you up. And this post will show you how to do things the fun way. Check out and find out  why would you put multi color chairs in your dining room!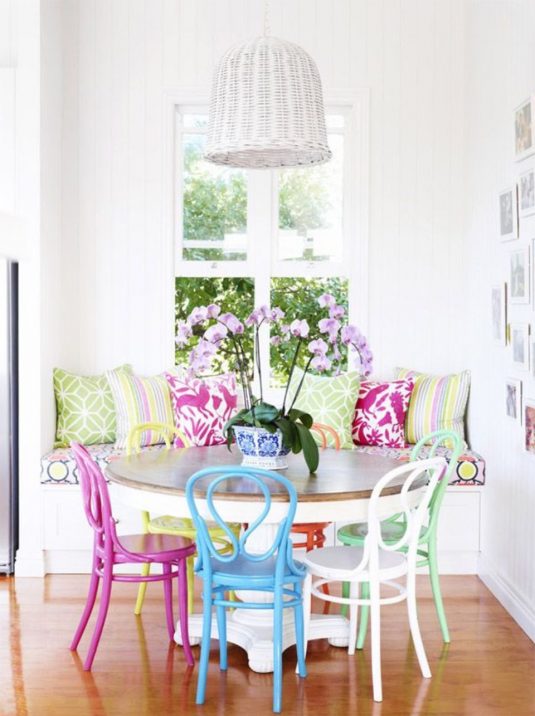 We are all used to having  a set of same chairs in the dining room. But, braking the rules is a good thing sometimes. And it can bring fun to your dining table. If you are tired of the old way of styling, then mismatching chairs is a nice idea for you. Take it to the next level and implement a colorful scheme that will look fantastic.
Many different interior styles, such as: Scandinavian, modern, eclectic, Bohemian, are implementing this trend. Seems like a splash of color is the thing that will fit in any style. And if you think that this is the right thing for you, I have some helpful tips!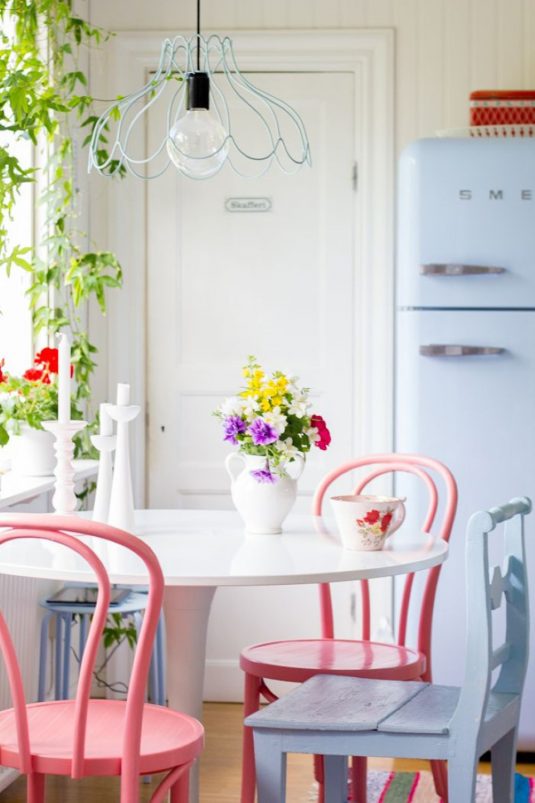 Choose same chairs
As you have noticed in the photos, the chairs are all the same in shape. The only thing that varies is the color. It looks dynamic, but is put in harmony with the same shapes.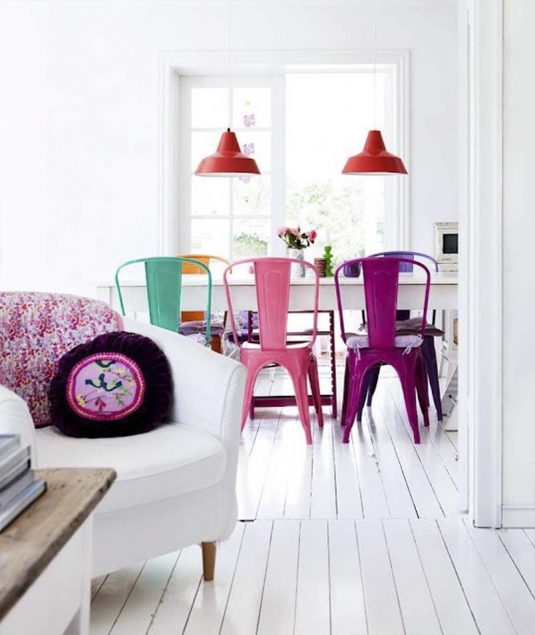 See also:
White And Wood Is The Trendiest Combination For Kitchen Design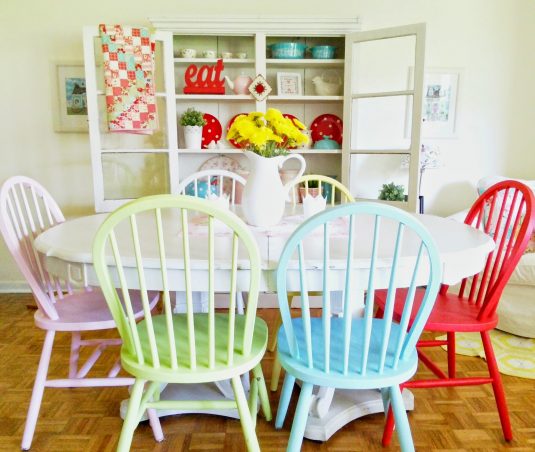 Use a certain color scheme
Mixing colors can be a little tricky. If you are not sure on which colors to pick, then go with the same color family.  As you can see on these examples, that rule seems to work pretty well. These pastel chairs look excellent.  You have a wide range to choose from , depending on your taste. You can go for rainbow colors, neutrals, vibrant ones, greens, or stick onto blue hues.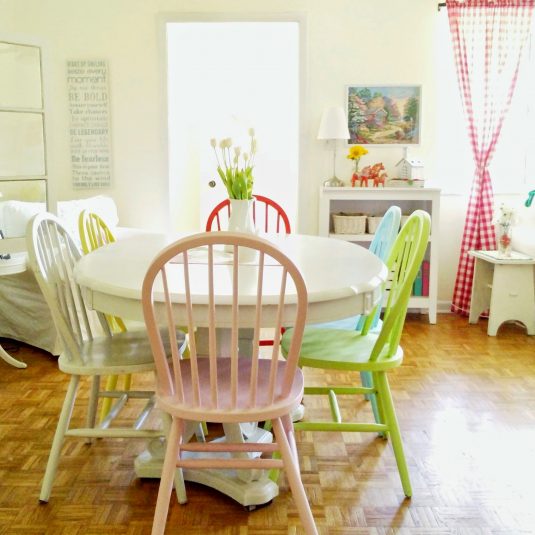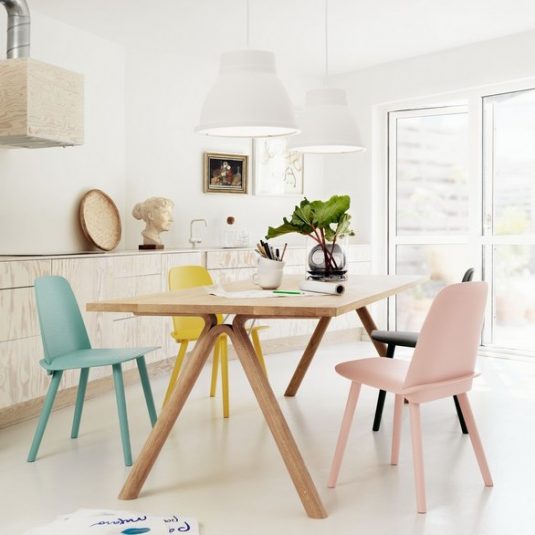 Paint your old chairs
If you think that buying a whole set of different colored chairs is impossible, then make your own set. Paint your old dining chairs and turn them into fresh new ones.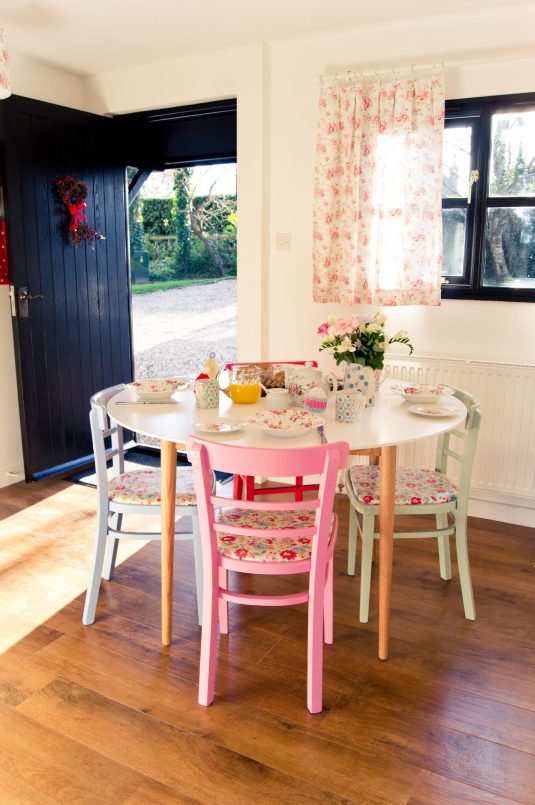 And if you are not into painting , change the textile. The photo below shows a pretty set of chairs that has a wooden frame and different colored material. Awesome idea!