Hello to all those party people up there!Have you started preparing for the New Year celebration? I bet that you enjoy so much in the preparations, as well in the party itself. So, it is time to start thinking of the details. Make the craziest night worth remembering! Check these New Year Party Decor Ideas and get your inspiration!
See also:
Gift Wrapping Ideas:Wrap Your Gifts With Style!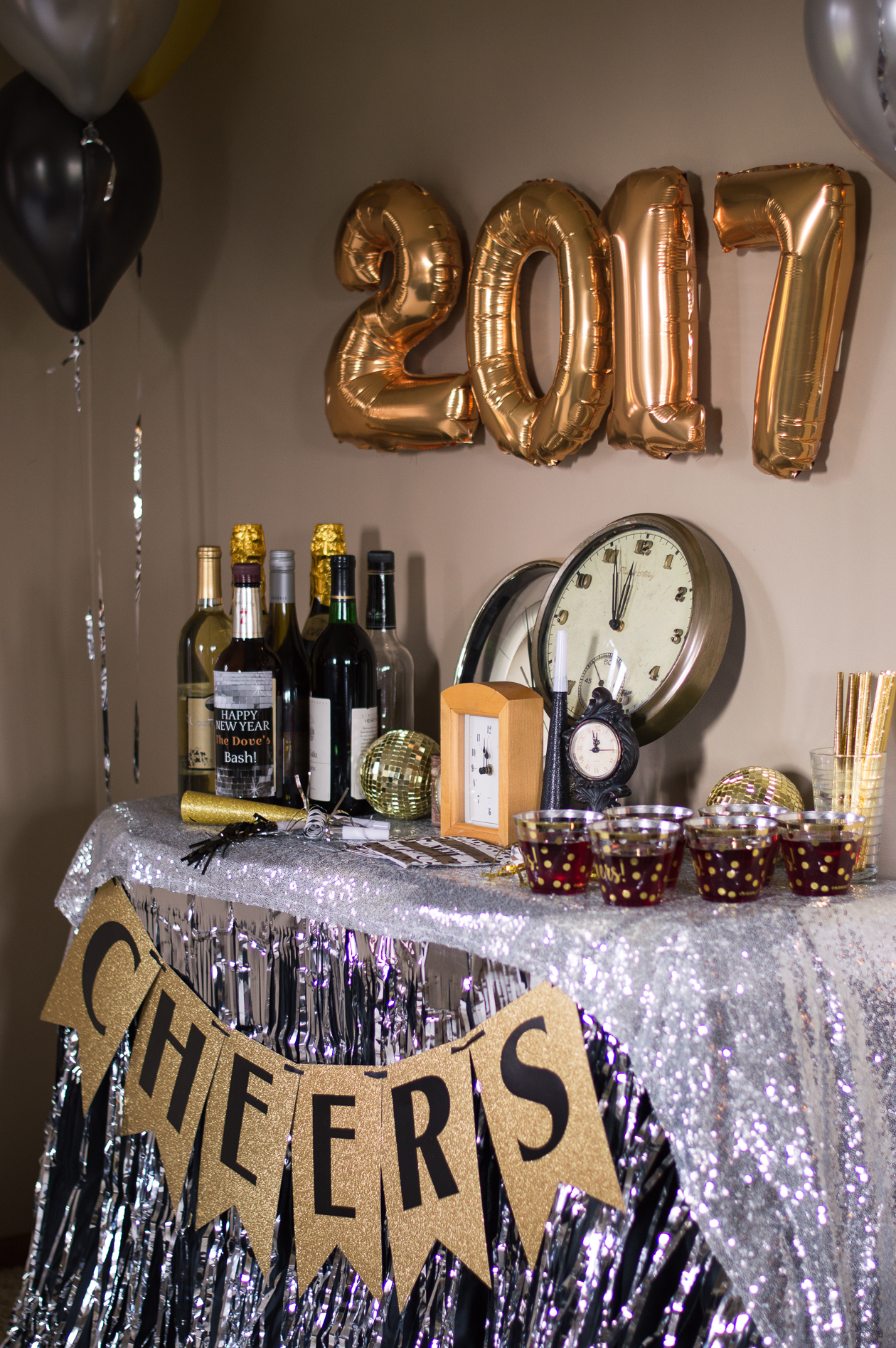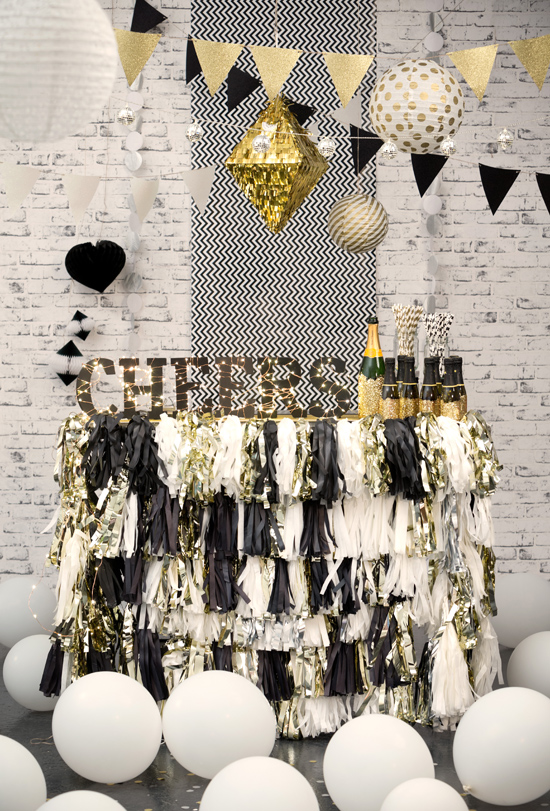 Make your New Year celebration shine! It is all about sparkly and shiny details that bring the craziness on the party. You are allowed to put gold and glitter details too!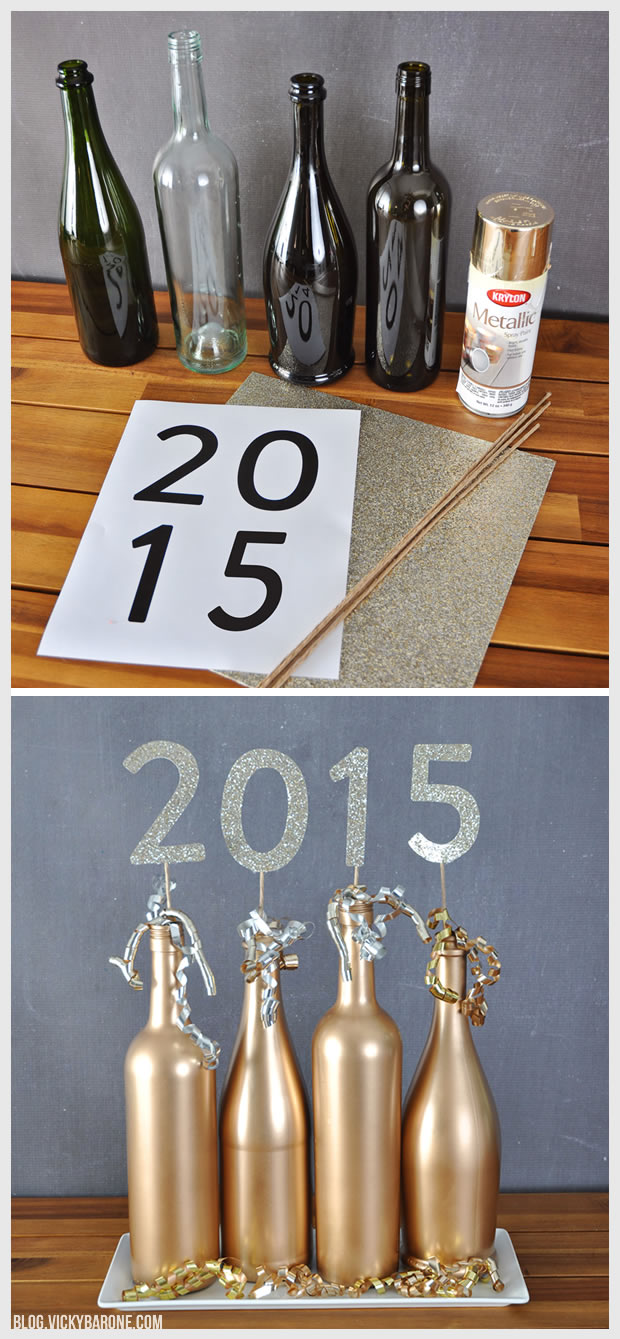 This is a very simple way to make a centerpiece for your table. Take some empty bottles and spray them in gold paint. Nice idea!

New year party means that you need to bring out the booze! So, why not make it in a stylish way? After you have made the final selection on drinks, you can decorate your bottles and make them sparkle. Cover your bottle in glue and sprinkle some glitter on top. This is a very nice idea!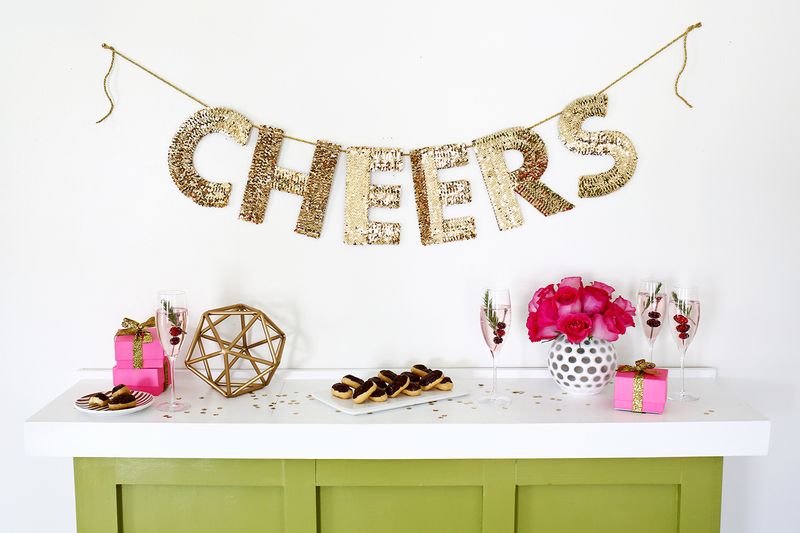 How about a home mini bar? If you find this helpful then make it. You can create yours using a simple cart. All you need to do is to bring the drinks and style it a little bit. Despite for looking cool, this one is so helpful. You will have all the drinks, glasses and accessories in one place so you don;t need to stand up. Since the details are important, you will end up with a great bar that will amaze your guests!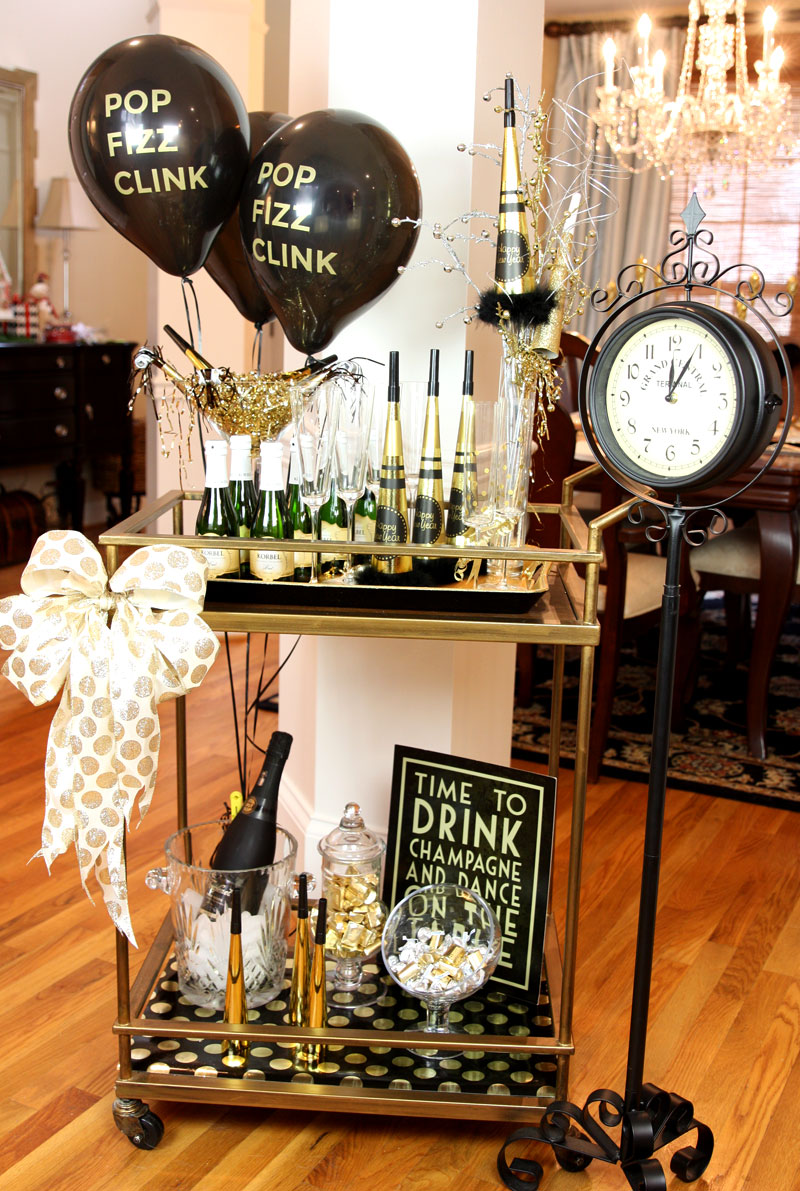 Do not forget to include a welcoming message! Take a simple frame and print a message that will welcome your guests.