Good day to all the plant lovers out there! I have one amazing post just for you. Succulents are a favorite for everyone. Why? Because of their low care requirements, they are the perfect choice for busy people. You don't have to take much care of them, as they can thrive in any conditions. On the other hand, they look too cute and are so easy to be styled. Are you looking for ideas for your plants? Take a look at these stunning succulent collections and get your inspiration!
See also:
Having Too Many Succulents? Create Stunning DIY Decoration For Your Home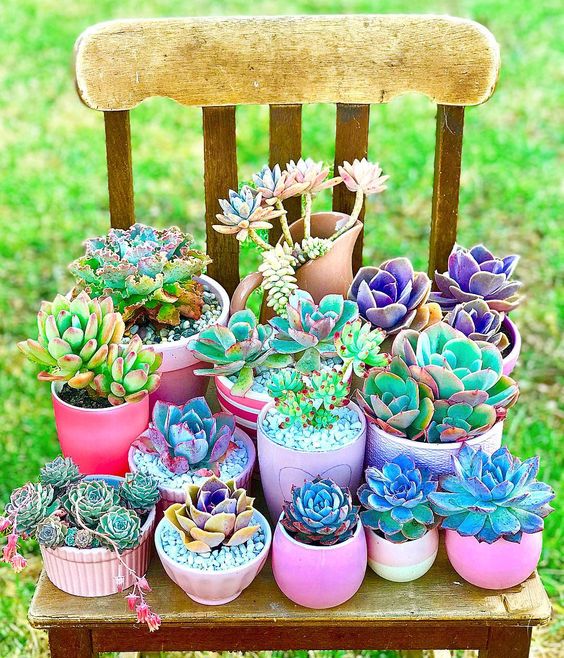 We absolutely love succulents for their cute appearance. On the other hand, they are the perfect plants because it is so hard to kill them. Also, they have the ability to propagate so quickly and easily. In a short time, you can end up having dozens of them. How cool does this sound to you?! Your big succulent collection can be made in a short while. The next thing you need to do is to style the collection.
Trade them with your friends
There are so many types of succulents available on the market. If you are a succulent maniac, then you will certainly want to have as much as possible. You can get a few types and propagate them. When you have spare ones, you can exchange them with your succulent lover friends. They might have some different types that you don't own. Let the trading fun begin! You can also give succulents as a gift. Get a cute pot and wrap it with a bow.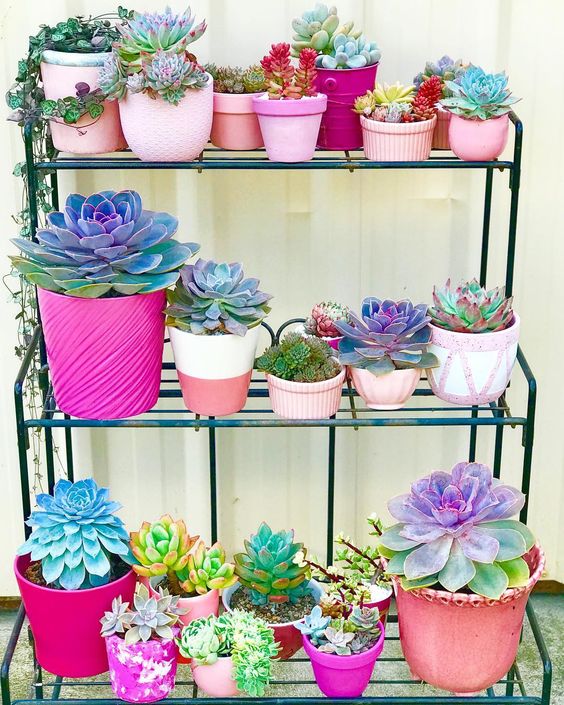 Make it colorful
What do these great collections have in common? The eye-catchy colorful pots. Make sure that you get the outstanding ones. Or, just paint your ordinary ones in bold and bright colors. This way, your collection will look fascinating.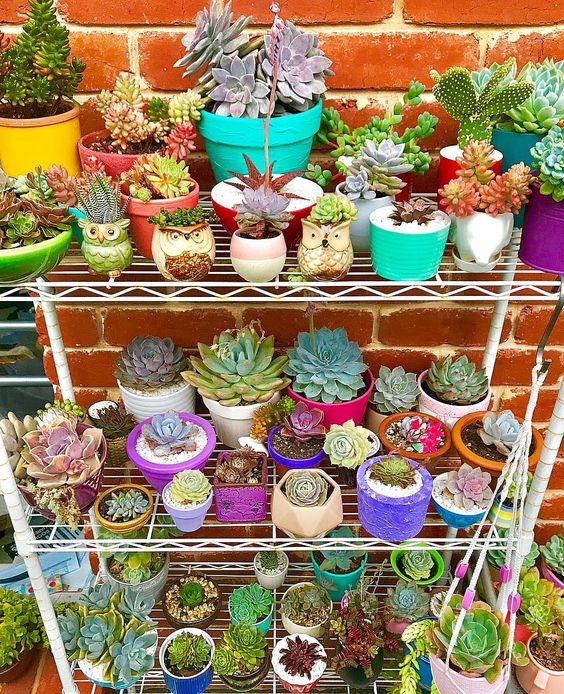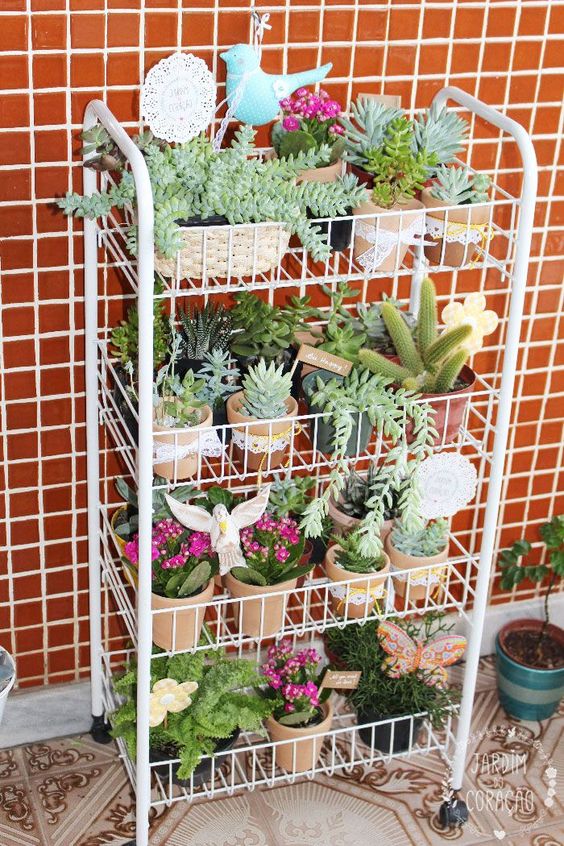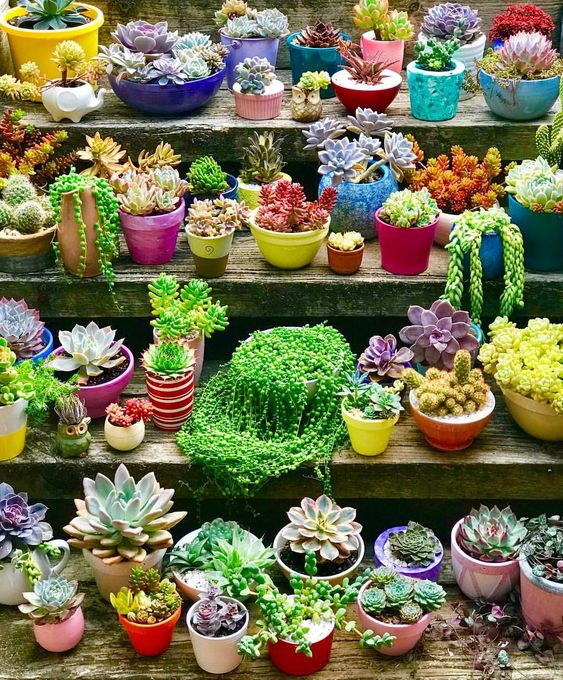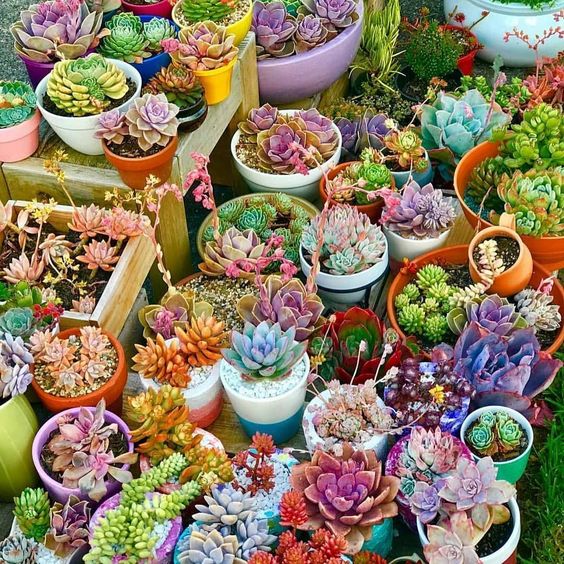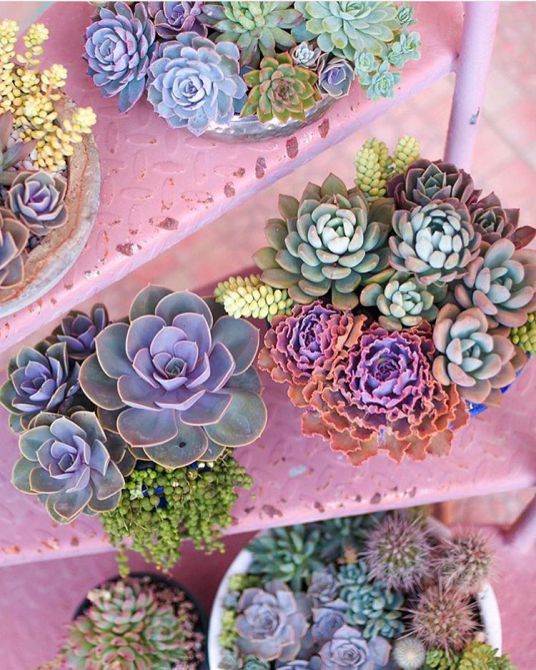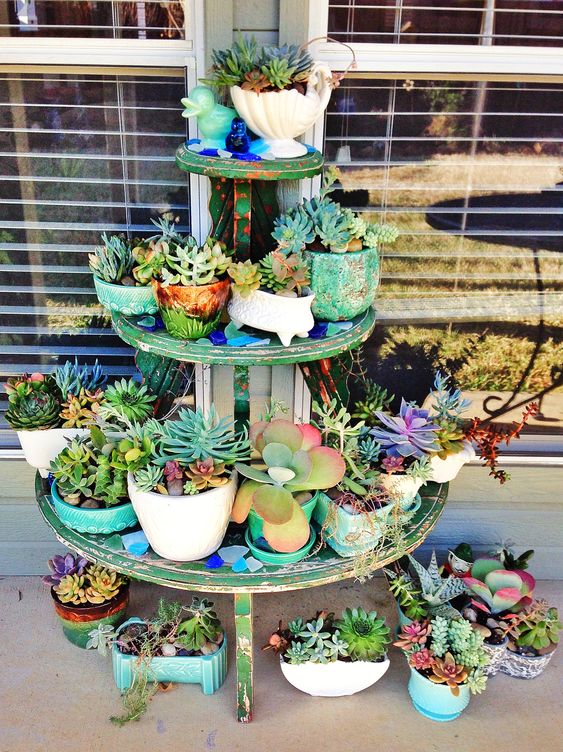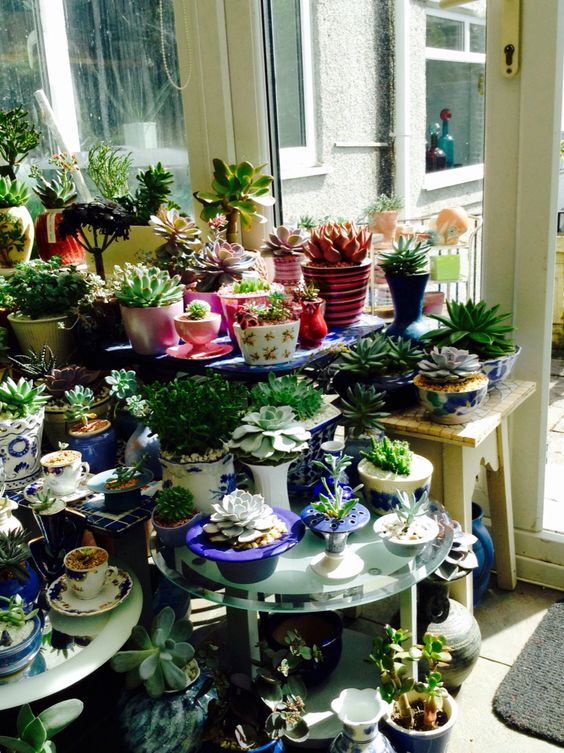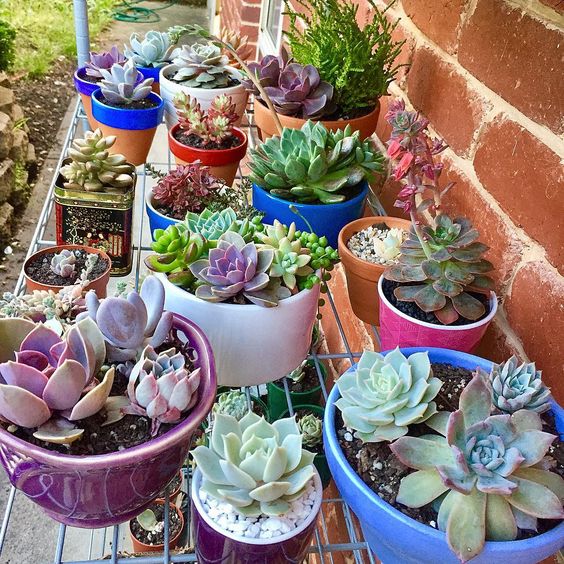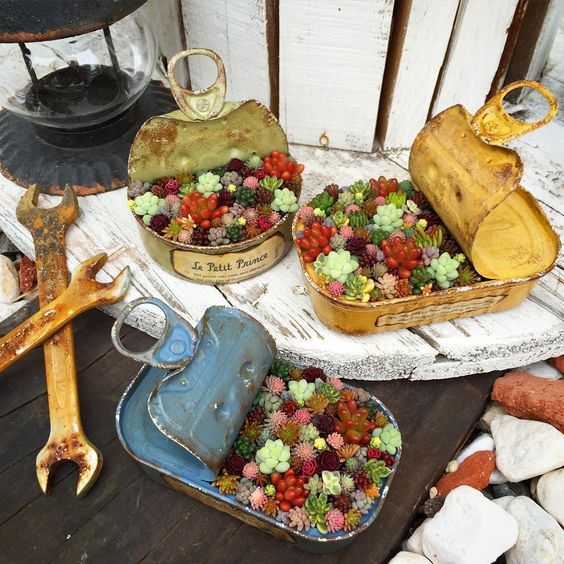 How do you like these great succulent collections? Do you think that it is time to call your plants " a collection"? Gather all of them and display them in a great way. You can do this in your home, garden, or even balcony. Do you like succulents? Share your thoughts with us!