Need to have a general understanding of retractable awnings so you can stay cool during the summer? Find out more in this guide.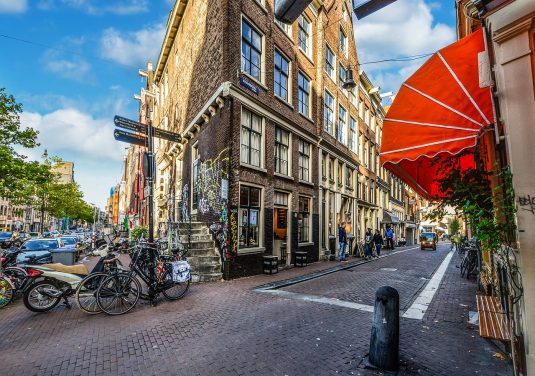 What is an Awning?
An awning is a supplemental cover or roof that helps control heat and intense sun exposure that occurs throughout your home. Awnings can be retractable or stationary and are made of materials like cloth, wood, vinyl, or aluminum.
They also reduce home energy costs by reducing the need for an air conditioner. Because of these reasons, we can see why awnings have increased in popularity over the years.
Here, we'll try to help you find out what awning types are available.
Awning Fabrics
While most awnings come in solid patterns or colors, awnings come in various styles and fabrics to complement the appearance of your home. If you want your awnings to stand out, get contrasting or bright tones for your house's exterior.
However, if you don't want the awnings to have bold colors, consider getting a color that matches your house's color, accents, or trims. You can use extra awning accessories such as scallops, trims, tassels, and keyhole valences to brighten up an otherwise bland exterior.
You can replicate historic awnings with acrylic-coated polyester cotton or dried acrylics. Newer fabrics add more durability and strength, while still appearing like traditional canvas. Because they are woven, the fabrics allow light to filter while blocking heat. And they help reduce mildew, have UV inhibitors, and dry quickly.
Types of Awnings
Not every awning is designed the same, and each has different applications and uses. Maybe you want to add shade to your deck that receives intense sunlight at the end of the day, just as you're relaxing and adding fire to your grill. Or you can install awnings near doors or windows that create heat in the early hours, as it requires air conditioning to run almost all day.
Retractable
Retractable awnings are ones that roll or fold up. They are the most popular types because of the flexibility they offer. When you want to reduce the dust coming in, you can simply fold them up. The best part is that these awnings can soak up harmful UV rays. You can store them away during bad weather and not have to worry too much about the maintenance for the frames.
Motorized
In comparison to retractable awnings, these are easier to use and install. This is because they are better than manual retractable awnings (which are more expensive).
Stationary
These awnings are permanently attached to your window or door in exteriors like a deck, patio, or the windows. As they are very sturdy and stable, they are resistant to the winds or rain and more. You can also get them customized according to your requirements or needs. Another benefit is that they can fit oddly shaped decks.
Conclusion
With sources such as https://retractableawningsreviews.com/, anyone can get an awning for their home. Make sure that your awning fits the dimension of your home to provide maximum shade and coverage. By doing so, you'll have an aesthetic piece of UV protection in the comfort of your own home.
Do you have any questions about using awnings?
Tell us in the comments below.