The open-floor plan is currently really popular and more and more home owners embrace this trend. If you wish the rooms to remain open to one other, but still to have the spaces defined, then you need the fabulous room dividers. Here I'm going to show you some Unique Room Dividers That Will Blow Your Mind, so make sure that you don't miss them. Have you ever thought about adding the room dividers in your interior? The photos below will make you want to have them as soon as possible. They separate the rooms while at the same time they keep them open. Their designs can also add interest to the space, and make it look more stylish and sophisticated. Check out the ideas that I have collected for you and make your pick. I'm sure that you are going to like them all!
SEE ALSO: Astonishing Artificial Grass DIY Projects That Will Refresh Your Home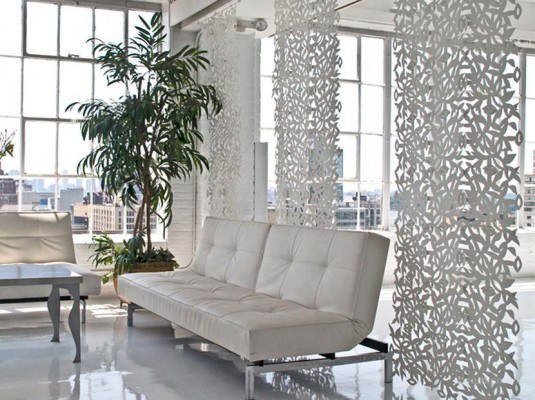 If you are thinking about implementing a fireplace in your interior, keep in mind not to place it in a corner of a room or on some wall. Instead place it in the middle of two rooms that you wish to separate. In this way you will get your rooms easily separated, and you can feel the warmth of the fireplace on two sides.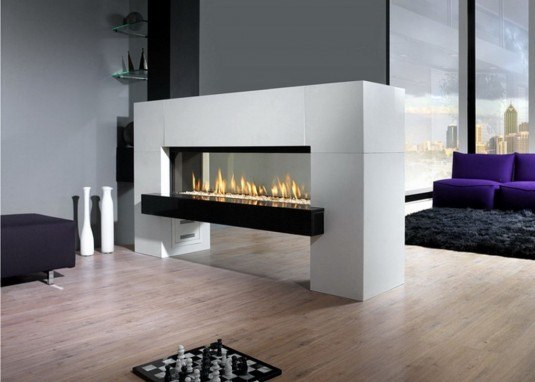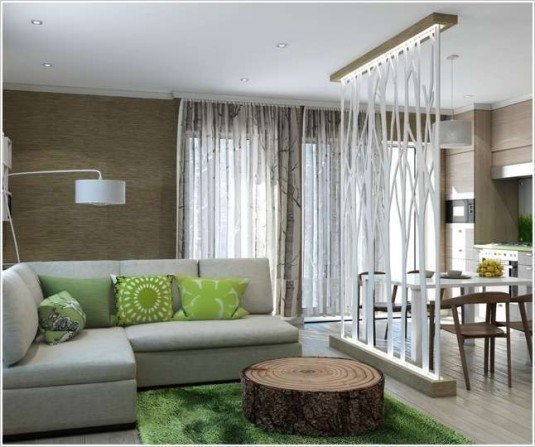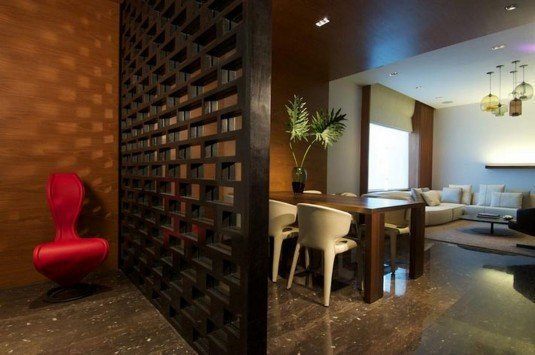 There aren't more amazing ways to define the areas rather than with the gorgeous room dividers. It's great that you can see through most of them, so they don't make the space look smaller than it actually is. They serve as privacy screen between the different areas, but allow the light to penetrate, invoking a wonderfully cozy yet airy atmosphere.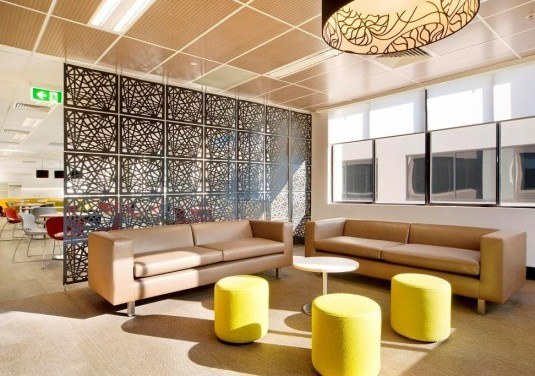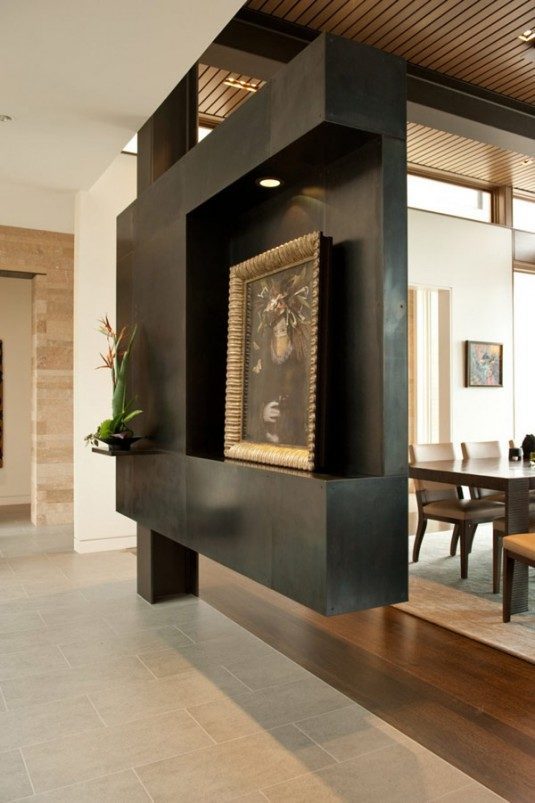 I really like this green room divider that makes the home decor more fresh and relaxing. It's more practical to implement the faux one due to maintenance reasons rather than real one. What do you think about the idea?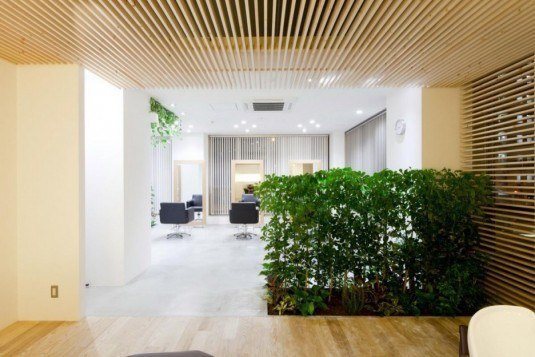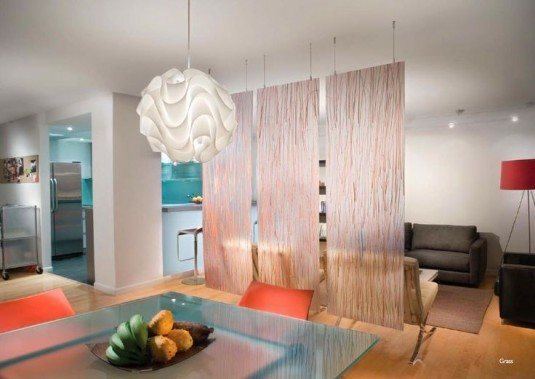 What about separating the space with shelves? The big and open shelving units make the area big and they easily let the light flow through the both sides. You can even grab the book you are looking for from either side of the shelf. How do you like the design? Would you like to use a shelf as a room divider?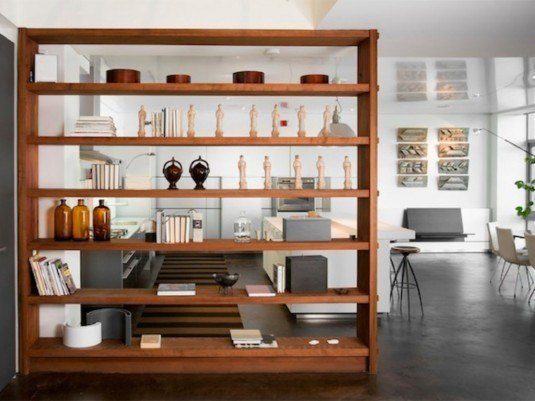 What do you think about the room dividers so far? There is not a single chance that you won't like them because they help you make your spaces more private, and still leave them more light and airy. Any type of wood can serve you as a room divider. They even make the rooms more warm than before.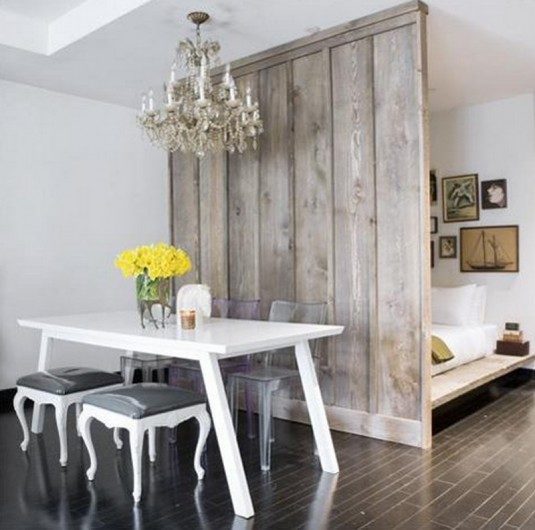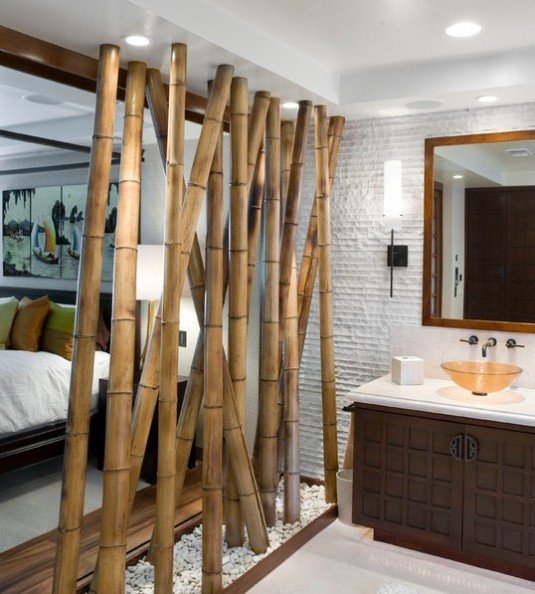 Which room divider caught your eye the most? I'm dying to know, so make sure you let me know in the comments below! Thanks for keeping up with us, and don't forget to come back for more inspiring designs that will bring your closer to your dream house.