The long summer months are gone. Fall is finally here, bringing with it cooler days. It is time to bring out the velvet fabric from your wardrobe. Velvet is back in fashion, and how. You will find everyone wearing the trend, even the celebrities. Fashionistas are revealing their velvet look in new ways and wowing us. Velvet has always been elegant and fashionable in the evening, but now daytime glamour seems to be the "in thing".
Designers like Pucci, Margiela, and Sonia Rykiel impress us with their work. It is time for Zara, Topshop and the other retailers to start selling their velvet slip dresses, skirts, and suits for the season. Online retailers are selling their best velvet fabrics.
The winter and fall are good times to wear the velvet trend, street style. You don't have to follow everyone else. Add your own spin. Here are a few street style trends you can take inspiration from.
Red Velvet Suit
Blue is of course the most common and popular velvet color. But let us suggest you something different, which will be an immediate eye-catcher. Why not wear "red" this season to make your own fashion statement. Just take a look at this crushed red velvet suit. This looks gorgeous. You can wear this with black accessories. Red and black are two colors that go really well together.
Velvet Robe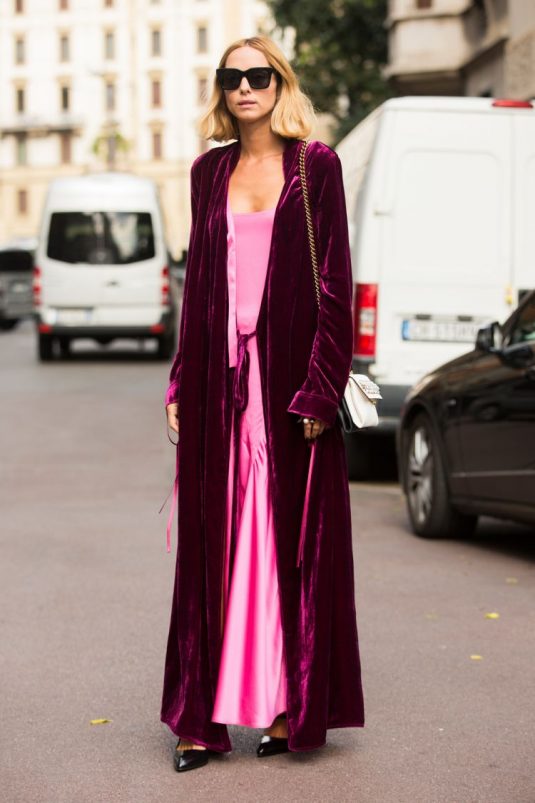 Here is another good way of wearing red velvet. In the daytime, you can wear this beautiful longline robe with classic preppy accessories, such as black pumps and an oversized sunglass. This outfit will surely make you a true street style star.
Long Sleeve Black Dress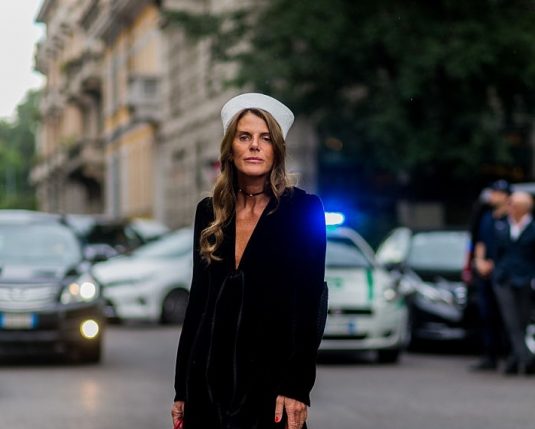 Velvet will look good in black as well. Take a look at the renowned street style fashionista, Anna dello Russo, and how she is wearing this long sleeve black dress. This velvet is from Prada. You will love the sailor hat she is wearing it with. Anna's photo is from last year, from the Milan Fashion Week, but this style will look good this year too.
Velvet Gown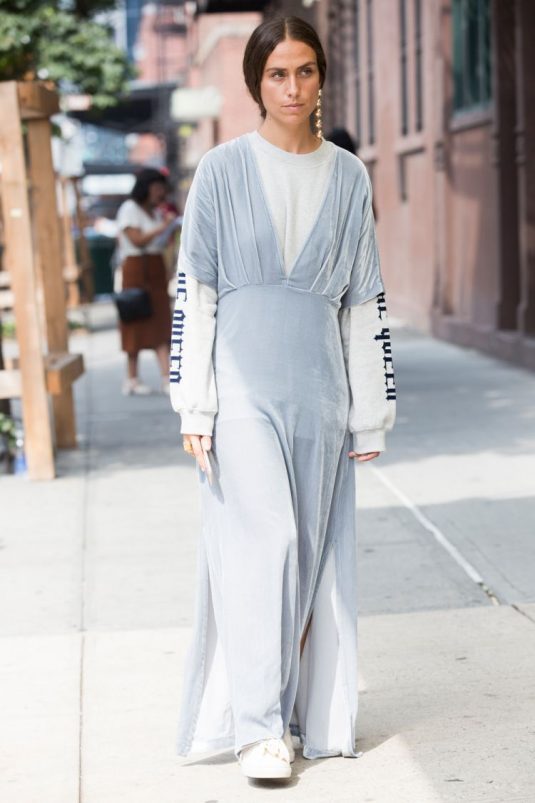 Of course, velvet looks awesome in lighter shades as well, like this full gown here, for example. You can wear this look with sneakers in street style. The velvet and sneakers will go very well together in this outfit. This is a very good and unique way of experimenting with your velvet fabric.
Velvet Jacket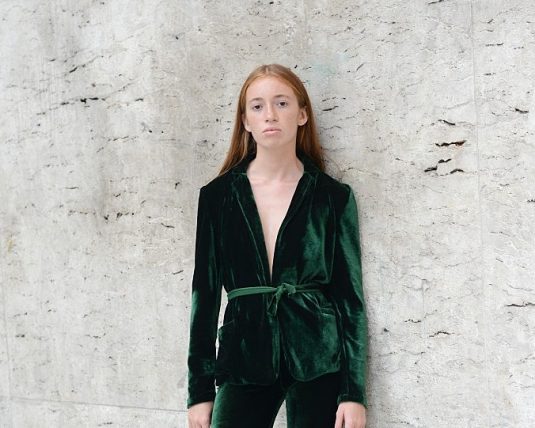 You can also wear green velvet this season. True, there are so many velvet colors you can look great in. Here is Jane Morineau, the fashion designer, wearing this designer jacket, she made herself. This is an all velvet outfit with green trousers as well. Jane wore this with shoes from Zara. Consider adding a belt to further bolster your look.
Velvet Blazer or Jacket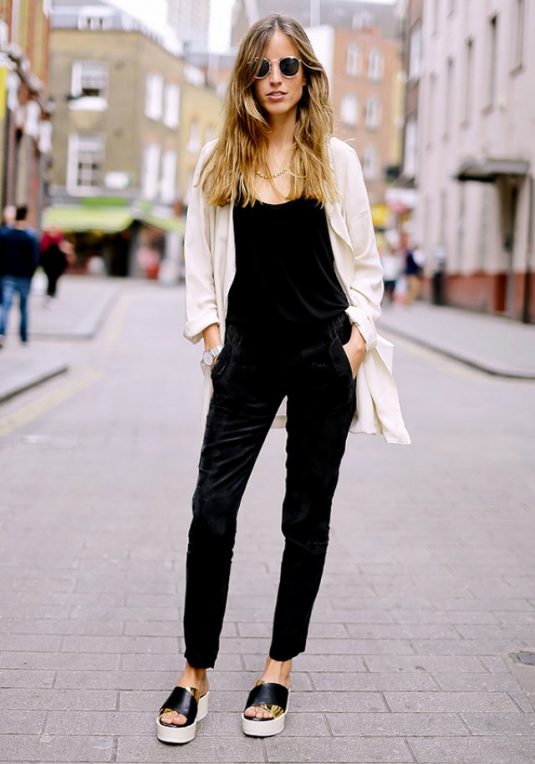 If it's a bit chilly outside, then add a velvet blazer or jacket. You will be quite a rage certainly in such an outfit. One option is to wear this with your black platform sandals.