Hey there my lovely karma streamers! How are you? We are always here to give you some magnificent ideas to decorate your space. For today, I have a very interesting post that is called "10 Brilliant Gabion Projects for Your Interior and Yard". Are you excited?
SEE ALSO: 10 DREAMY INTERIOR GARDENS TO GREEN YOUR HOME
People typically use gabions for erosion control, military applications and road building. That's because they are made of wire whether it is mesh or welded, that has been filled with rocks and stones. You can also find gabions that has been filled with wood and other whimsical items. I really like the way these projects for yard and interiors and I truly hope that you will like them too. So, let's check them out and enhance our backyards. You may find them an idea that will catch your attention and meet your style, who knows. Enjoy and have fun!
AMAZING YARDS
Here are some interesting ideas to incorporate gabions in your yard. All of them are very functional and very creative. From fire pits, water features, tables, below you can find everything to make your space more comfortable and enjoyable.
Stupendous Fire Pit Design to Make in No Time and Enjoy the Nights in Your Yard with Your Family and Friends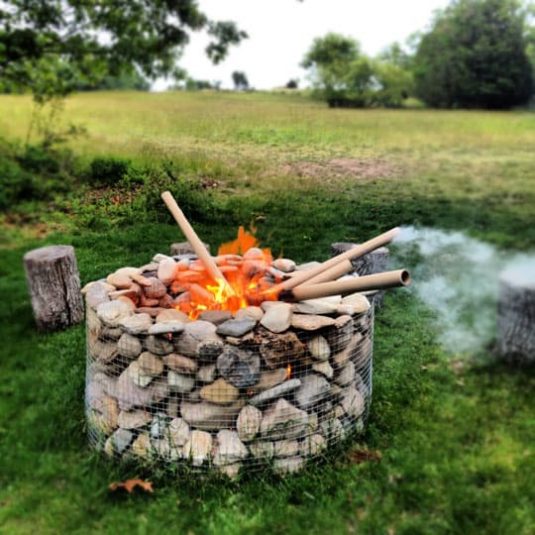 Tremendous Water Feature to Make Your Outdoor Living Space More Relaxing and Calming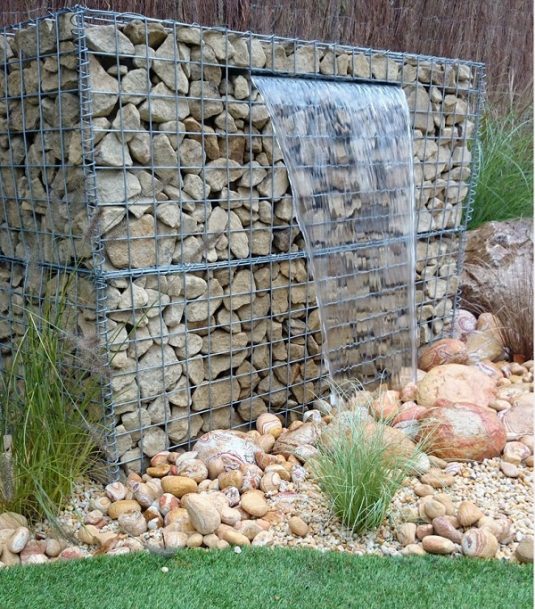 Beautiful Dining Table to Enjoy the Meals in Your Yard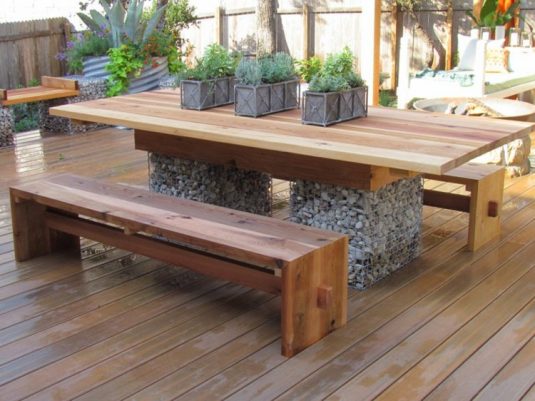 Lovely Gabion Planters to Grow Healthy Herbs All Year Round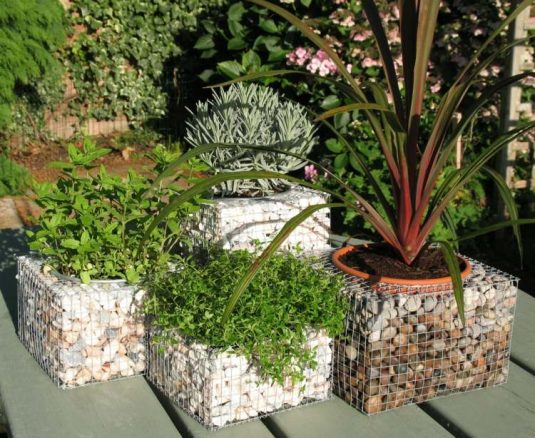 Amazing Spiral Floral Garden to Make Your Backyard Space More Cheerful and Inviting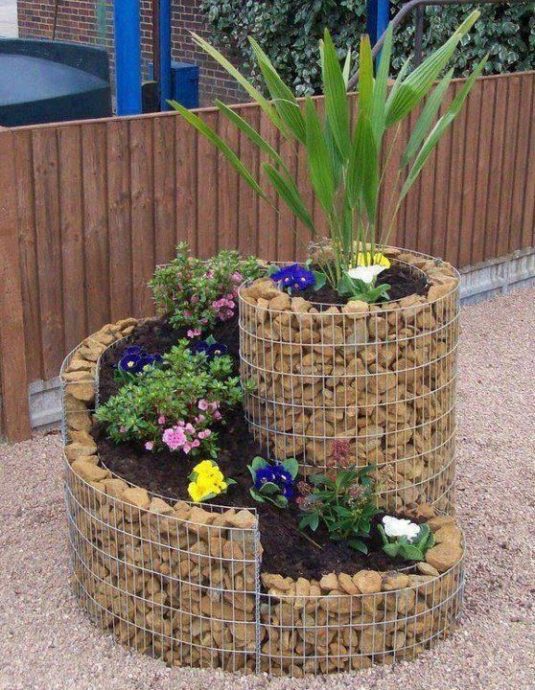 MODERN INTERIOR DESIGNS
Here are some ideas of how you can incorporate gabion projects in your interior. The ideas are magnificent and will make your home look more edgy, unique and sophisticated. Most of the people opt for gabion walls, but you can also incorporate gabion table and bar.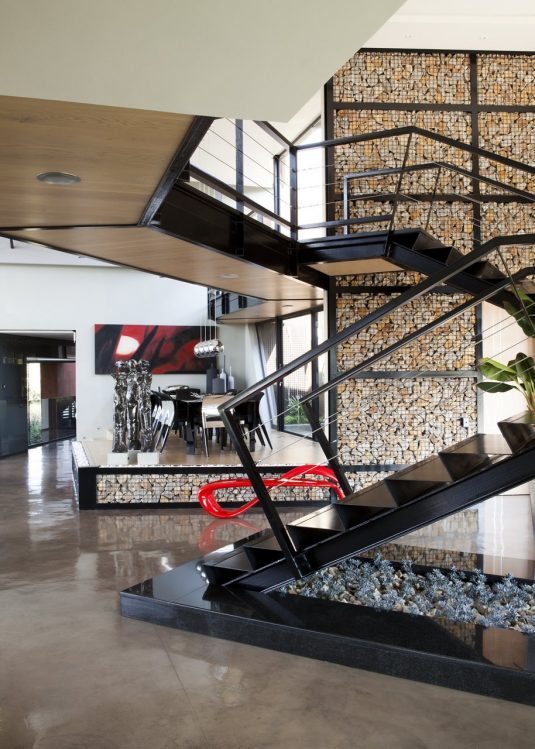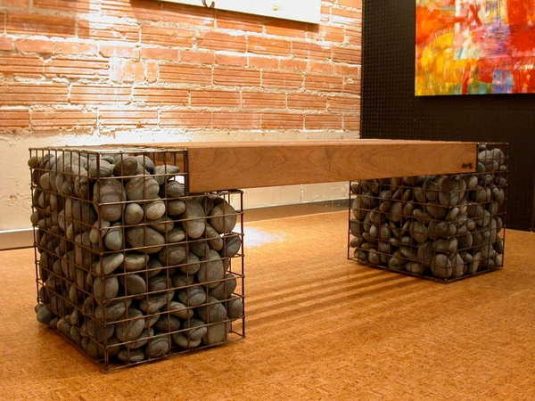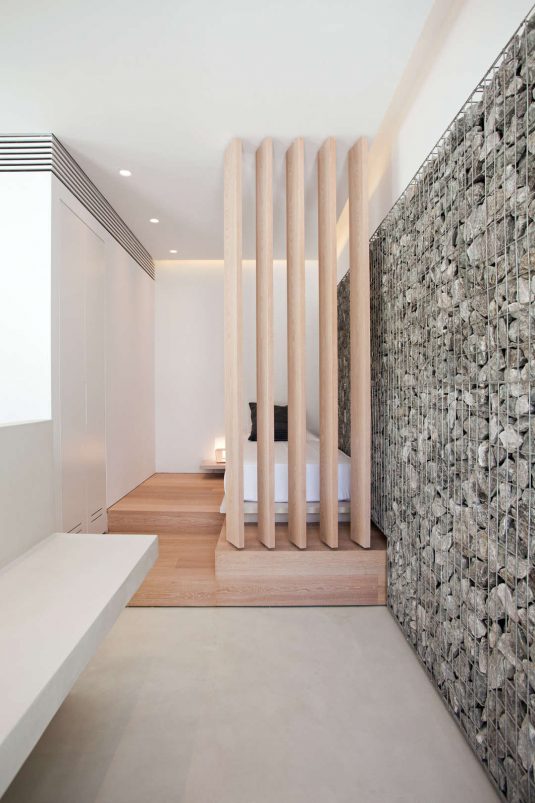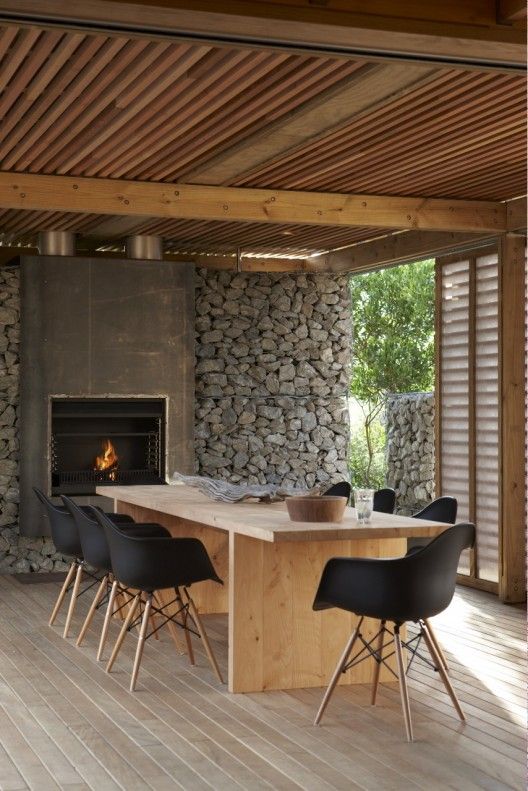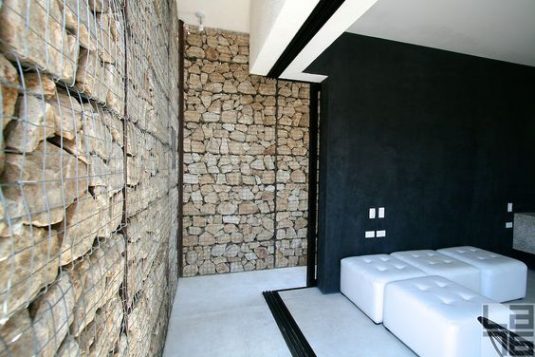 So, what do you think about these ideas my dear people? Do you find them attractive and functional? Which idea is your favorite and would you like to incorporate in your backyard or interior? Please share your opinion in a comment below. If you have a gabion wall, table or bench, please share some photos – I would love to see everything you have to show me. Thank you for reading! Enjoy in the rest of your day and don't forget to stay up to date with the content of Karma Stream!