Hey there my lovely people! How are you? Are you enjoying the beautiful life? I'm always here to give you some fresh and new ideas to decorate your home. For today, I have a new interesting post that is called "10 Fantastic Before And After Kitchen Makeovers". Are you excited?
SEE ALSO: Modern Kitchens and Dining Rooms That Will Blow Your Mind
When it comes to kitchen remodeling, the first thing that comes to my mind is to change the cabinets and all kitchen appliances, tiles, the counter and everything else. If you can afford it, why not – go ahead and renovate your kitchen and make it warm and more inviting.
I selected 10 ideas of how to give a new look to your kitchen, upgrade it and transform it in a wonderful new space without breaking your bank. All of the ideas are great and inexpensive, and I think that you will like them all. So, let's check them out and draw some inspiration. Enjoy and have fun!
1.  Old kitchen transformed into more functional and warm space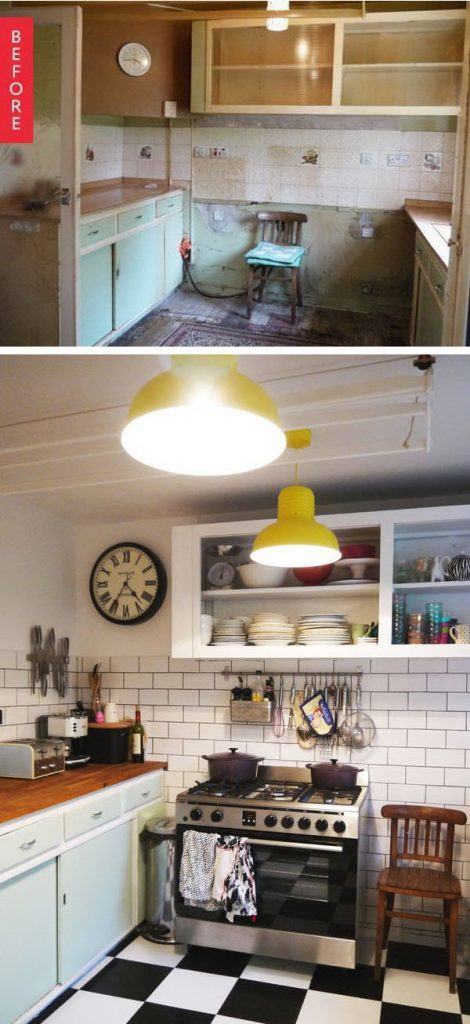 2. Traditional wooden kitchen into vintage design with white and mint colors

3. Traditional kitchen updated into modern and charming white kitchen design

4. Old brown kitchen transformed into modern and sophisticated space for cooking dining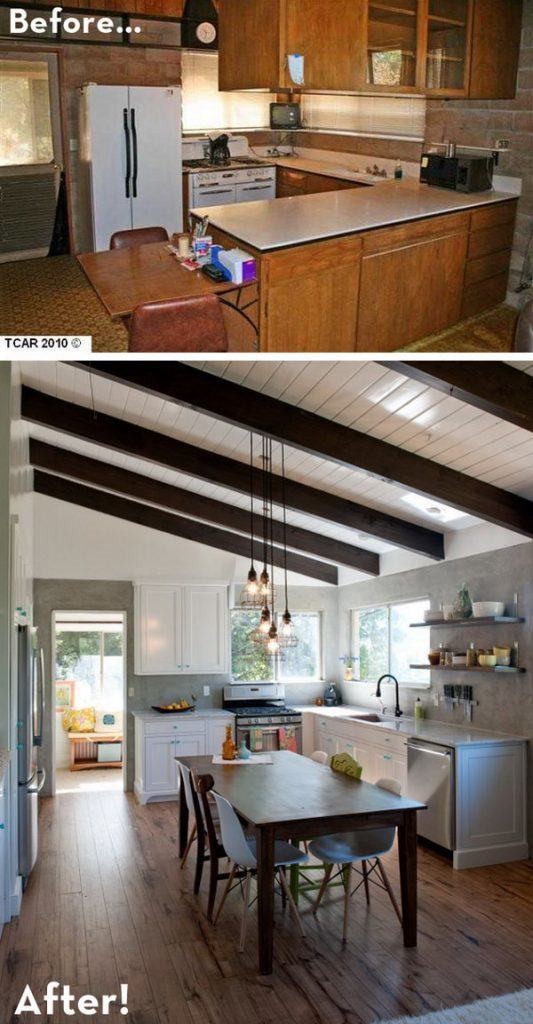 5. Dark brown kitchen transformed into astonishing white kitchen with space-saving storage pot and pan rack and fruit rack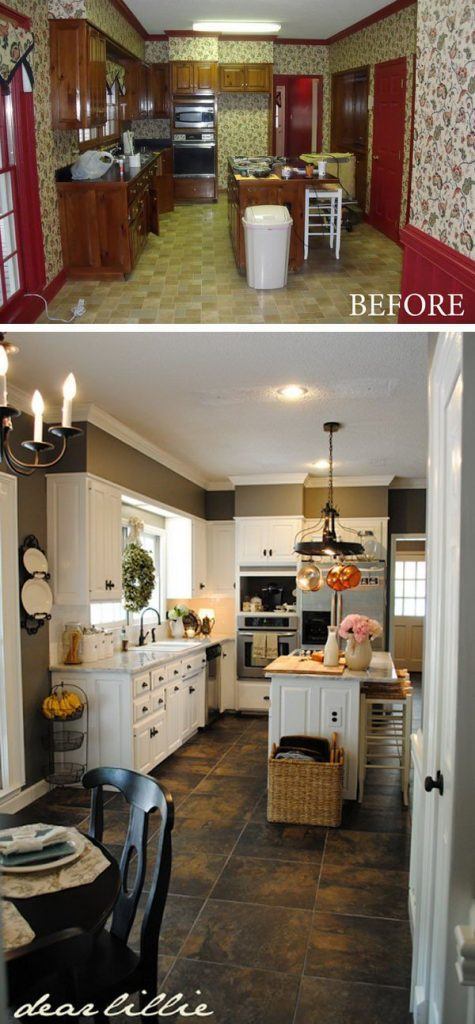 6. Old and classy wooden kitchen updated into white kitchen with mint accents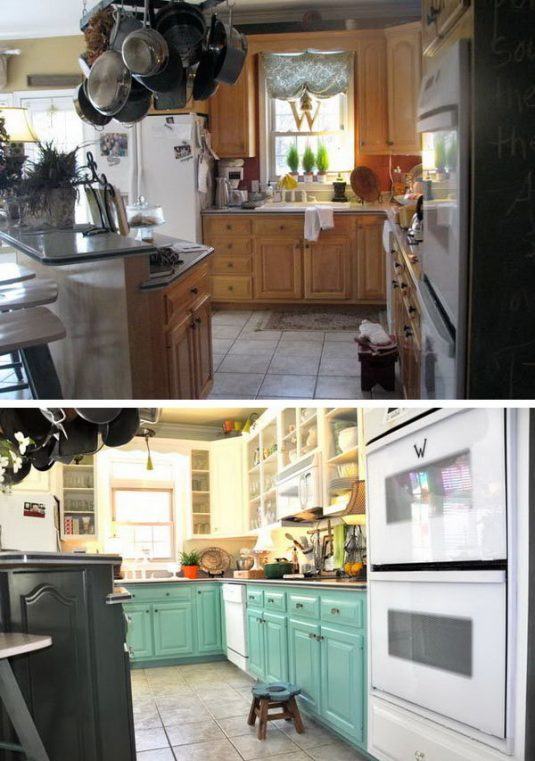 7. Old brown kitchen transformed into gorgeous white cabinets with dark brown countertops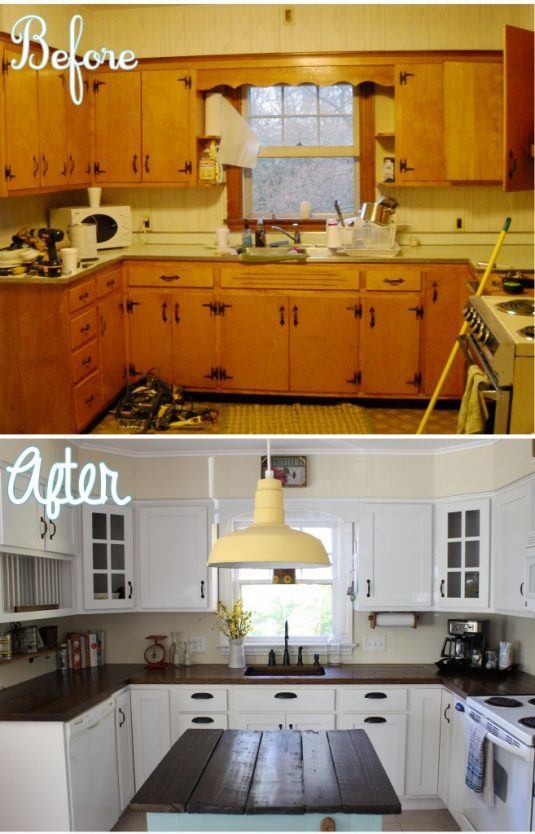 8. Simple wooden kitchen transformed into beautiful black and white kitchen with yellow bar chairs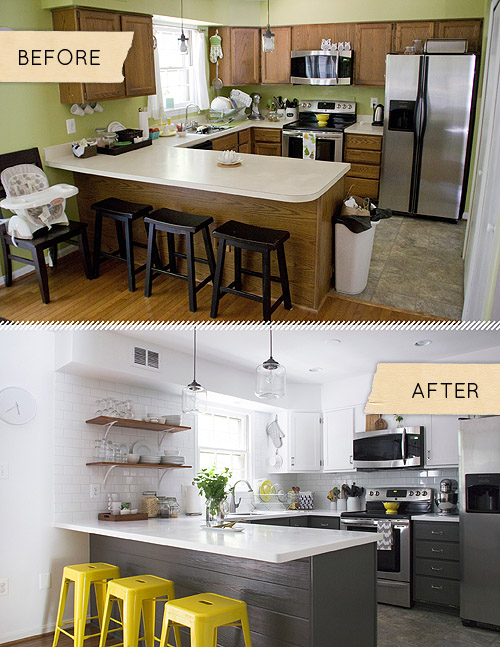 9. Wooden kitchen cabinets painted white and green and embellished with some interesting kitchen decorations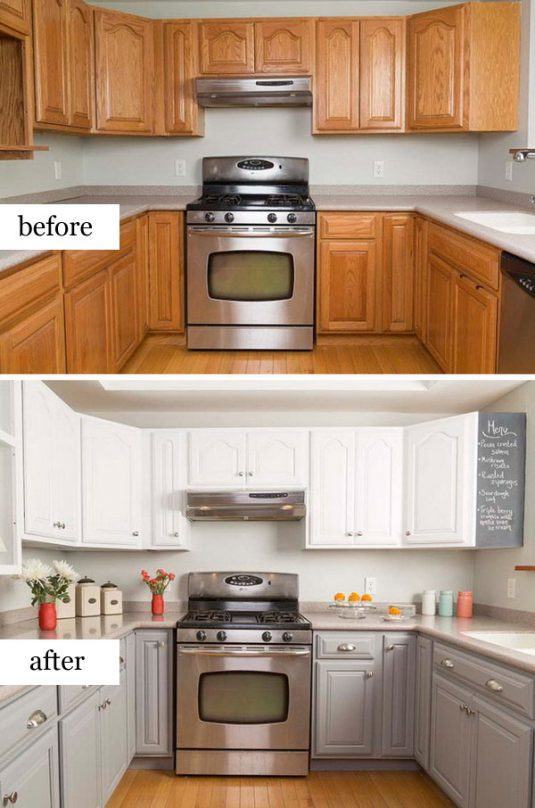 10. Wooden kitchen cabinets and kitchen island painted white and the walls are from green painted white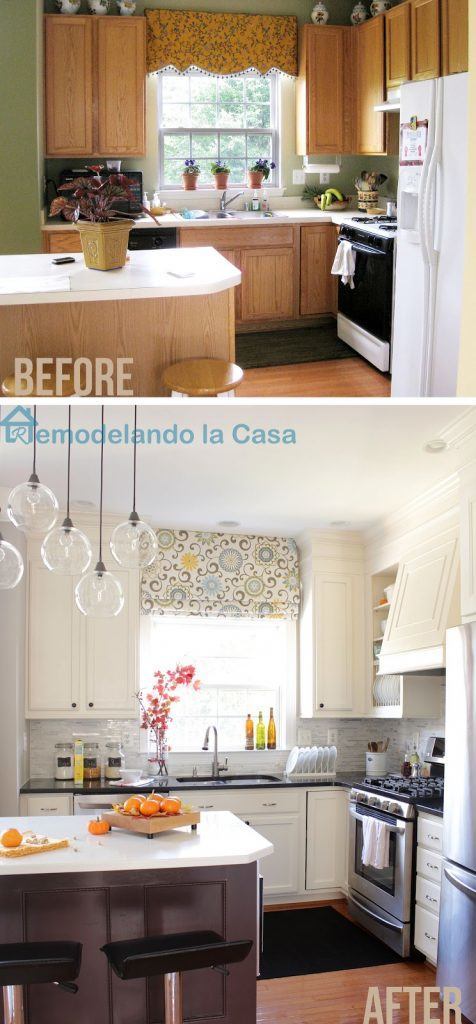 These kitchen makeovers include replacing cabinet facing, changing a different color palette scheme, brightening ceilings and walls, updating the floor, etc. Did you noticed that the old kitchen looks are changed to more sophisticated and modern?
So, what do you think about these 10 before and after kitchen makeovers? Do you find them useful and charming? Would you dare to renovate your kitchen by following one of these ideas? I would love to know your opinion, so feel free to share your comments below. Thank you for reading! Enjoy in the rest of your day and don't forget to stay u to date with the content of Karma Stream!