Hey there my lovely people! How are you? Are you enjoying the beautiful sunny days? I'm always here to give you some fresh and interesting ideas to decorate and organize your space. For today, I have a very interesting post that is called "5 Storage-Friendly Organization Ideas for Your Kitchen Countertop". Are you excited?
SEE ALSO: 10 Fantastic Before And After Kitchen Makeovers
For many homeowners, the kitchen is the main room where they spend their time cooking, eating, relaxing, etc. If you want to clean the mess and make your kitchen more pleasant place, then you should start from the countertop. I found 5 functional ways to maximize the surface of the kitchen countertop and keep it functional. So, let's check them out and draw some inspiration. Enjoy and have fun!
You can cut the clutter and clean the mess on your kitchen countertop by organizing everything in a try. There are so many interesting trays, so that you can pick one for your kitchen easily.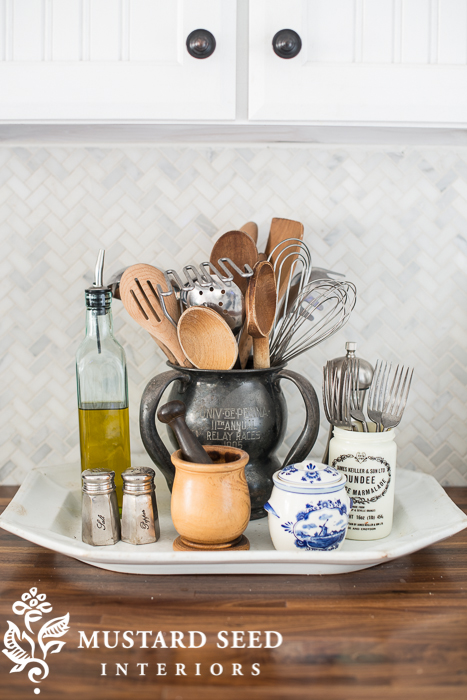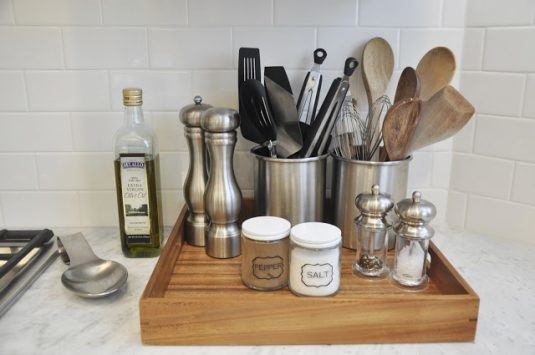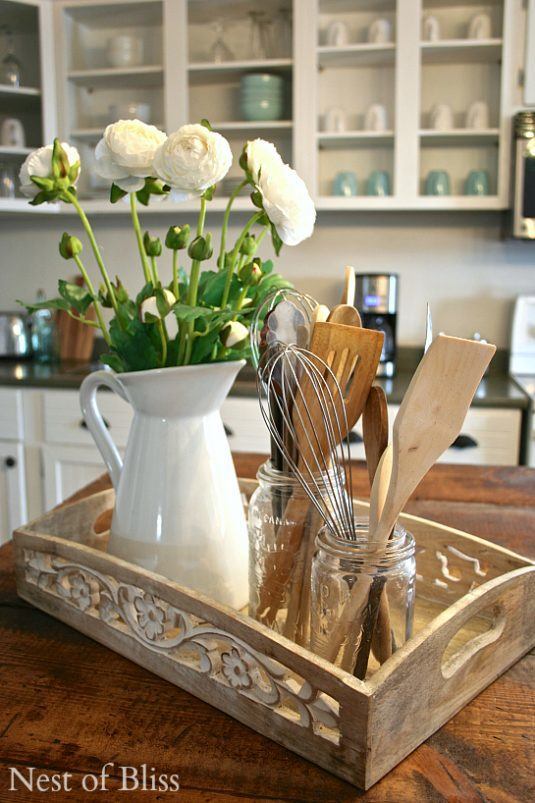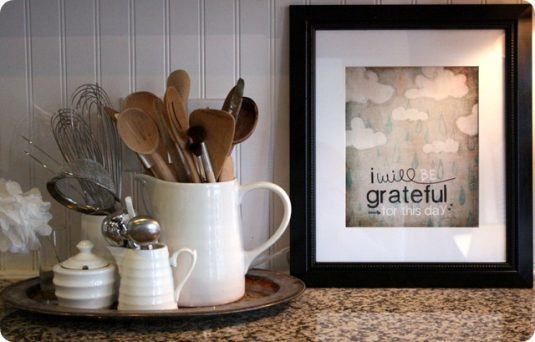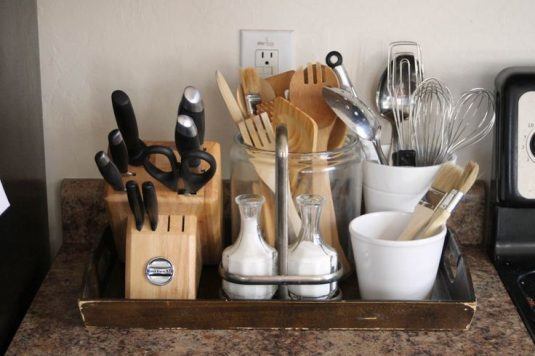 Tiered stands offer you much more space than the trays. Plus, you can style them in a way to complement your kitchen. You can use them to store fruits and vegetables, display herbs and plants or store dishes or cutlery.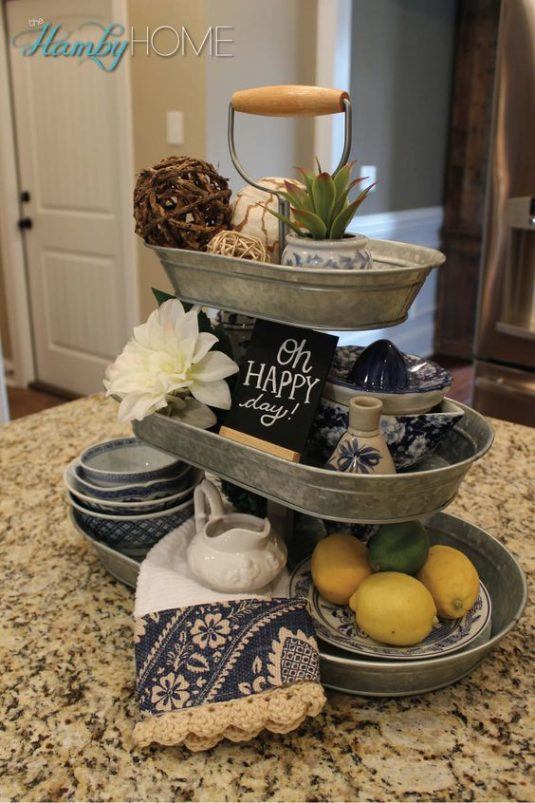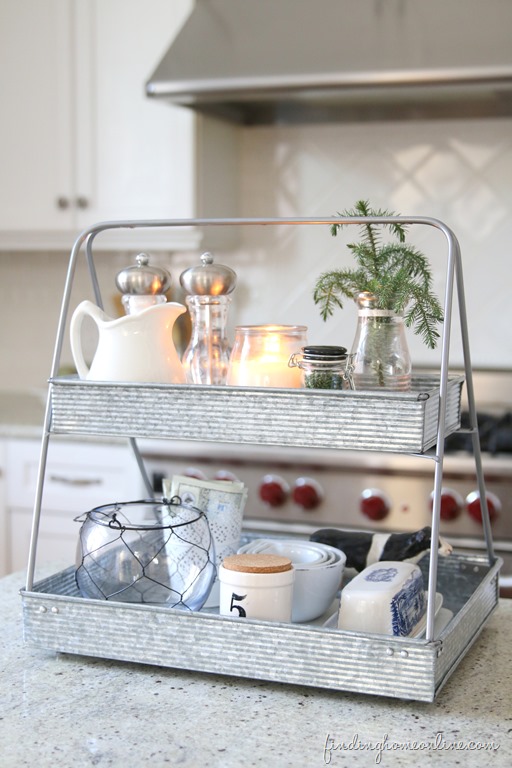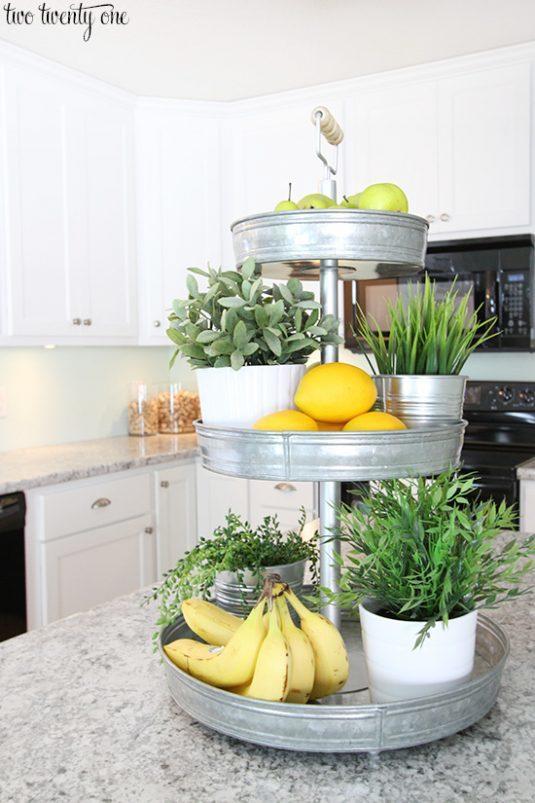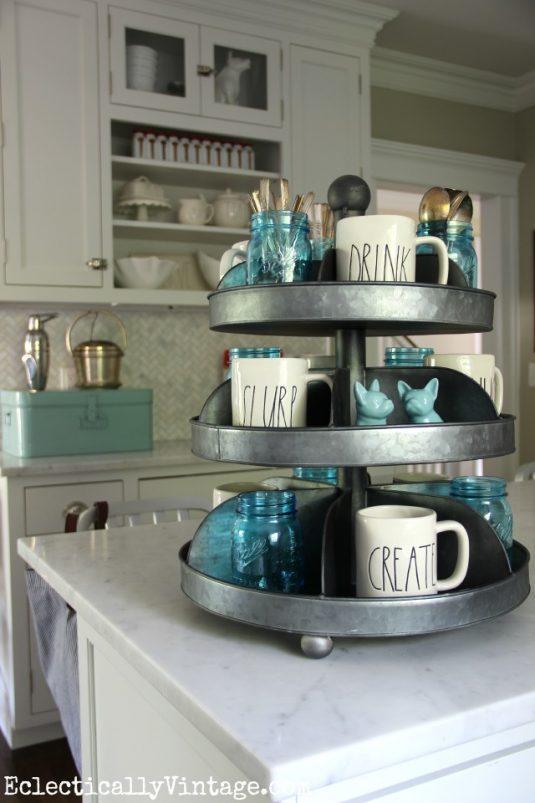 Similar to the trays, the baskets can be great addition to any kitchen design. They came in various sizes, styles and designs, so that you can easily find the one that you like. Wicker baskets look very interesting and you can use them to store vinegar, oil and other little things neatly organized.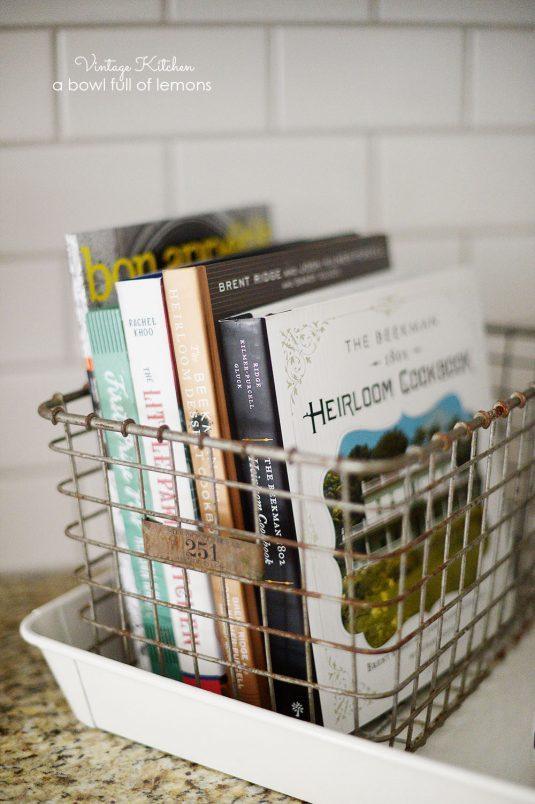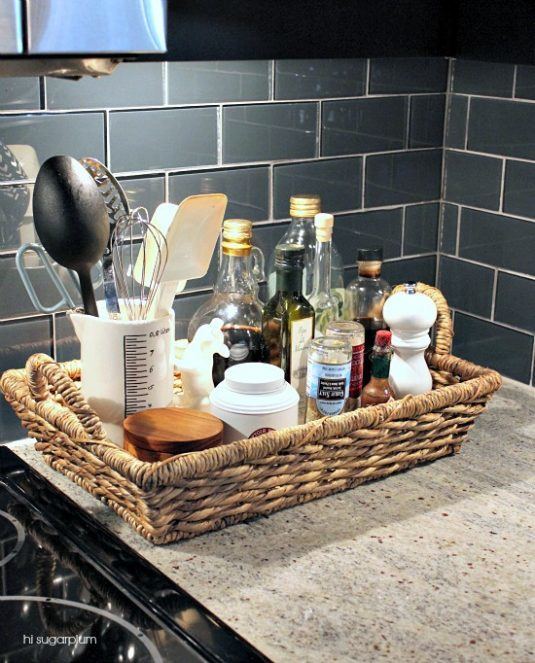 Big Jars and Fun Canisters
If you love baking and cooking, then you should definitely try using large jars or other ceramic containers. You can use them to store your kitchen utensils or food or ingredients.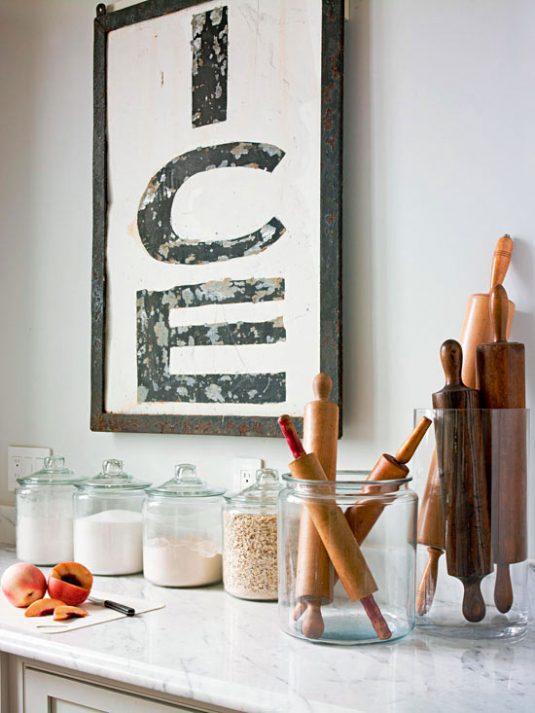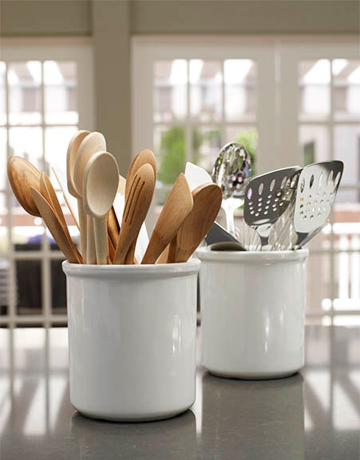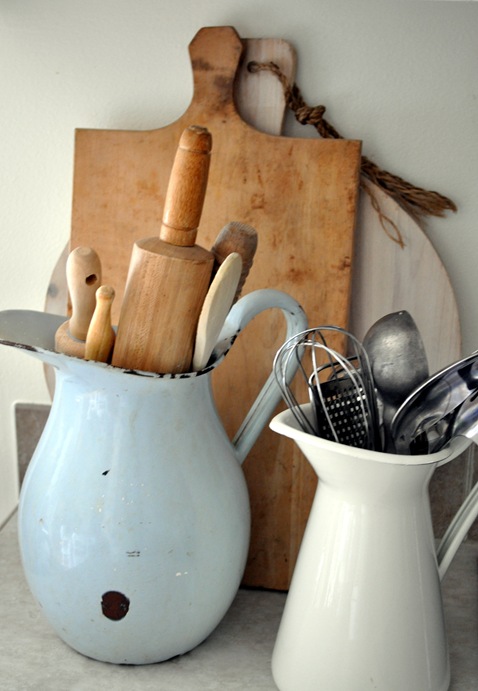 If you want to keep your countertop free and maximize space, then you need to hang some baskets.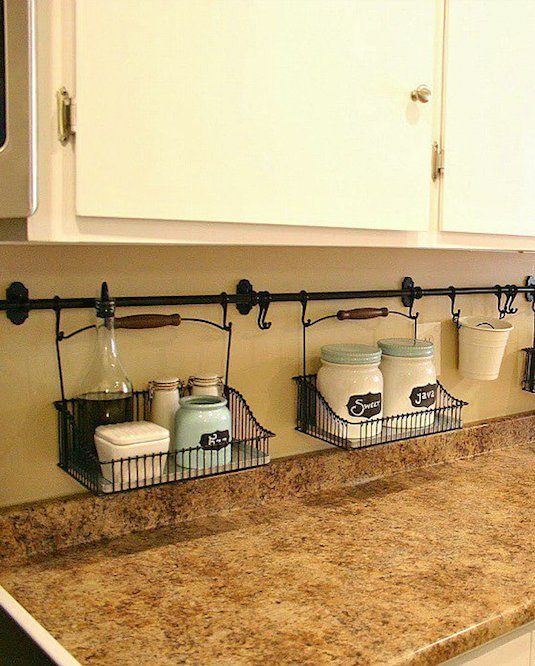 So, what do you think about these storage friendly organization ideas for kitchen countertop my dear people? Do you find them useful and functional for your space? I would love to know your opinion, so feel free to share it below. If you have some other interesting organization tips and tricks, then please share them in a comment too. Thank you for reading! Enjoy in the rest of your day and don't forget to stay up to date with the content of Karma Stream!