Hey there my lovely readers! While there is much love about the contemporary style, these days, I noticed that many homeowners opt for rustic decorations. This is probably happening, because rustic items can instantly transport us back in time and bring a fresh country air in our homes. Aren't they reminding you on a slow pace of life? They can also make our homes warmer and more inviting and relaxing. I wanted to inspire you so, for today I made a very interesting post that is called "10 Low-Cost DIY Pallet Projects for Your Rustic Bathroom". Are you excited?
SEE ALSO: Decorative Rustic Storage Projects For Comfortable Home
Pallets are one of the most inexpensive material and affordable choice for decorating not only the bathroom, but any room in your lovely home. I bet that you have never thought of using pallets in your bathroom, have you? The bathroom is one of the busiest room, so you need to have a personalized, cozy, unique and good organized bathroom. If you find your bathroom boring, then you are on the right destination. These diy pallet projects below will help you enhance your space and add extra storage too. By creating these low-cost projects, you will also improve your diy skills and techniques and have fun too.
So, let's take a look at the gallery and draw some inspiration. You may find your next diy pallet project here and save some money, who knows. Enjoy and have fun!
Astonishing way to make your bathroom more fresh with plants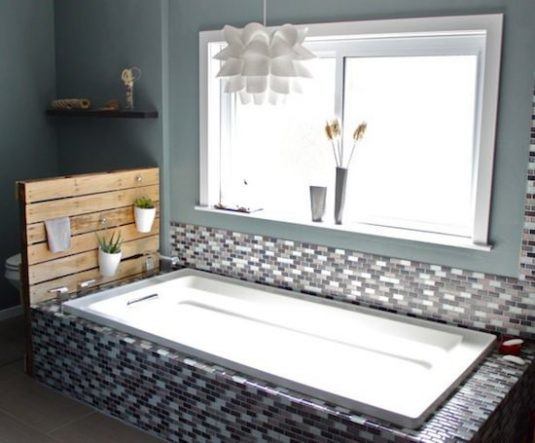 Fantastic way to make your bubble bath more enjoyable and relaxing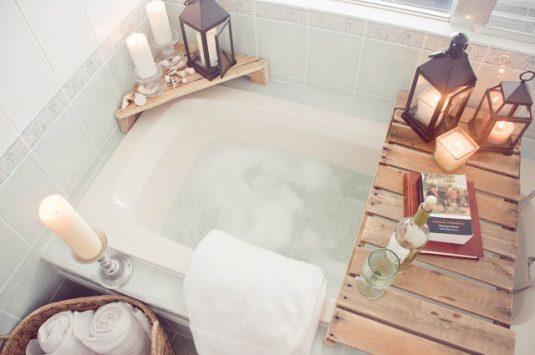 Marvelous idea to transform the pallet in a shelf to organize everything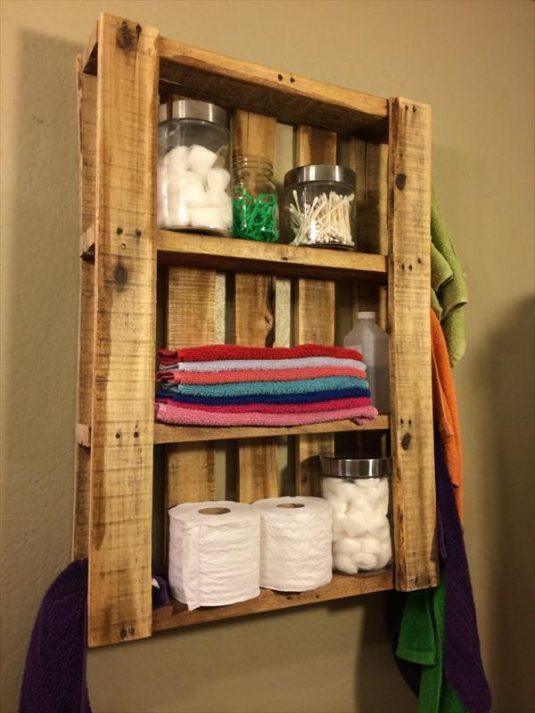 Amazing idea to enhance the wall with a pallet and organize your makeup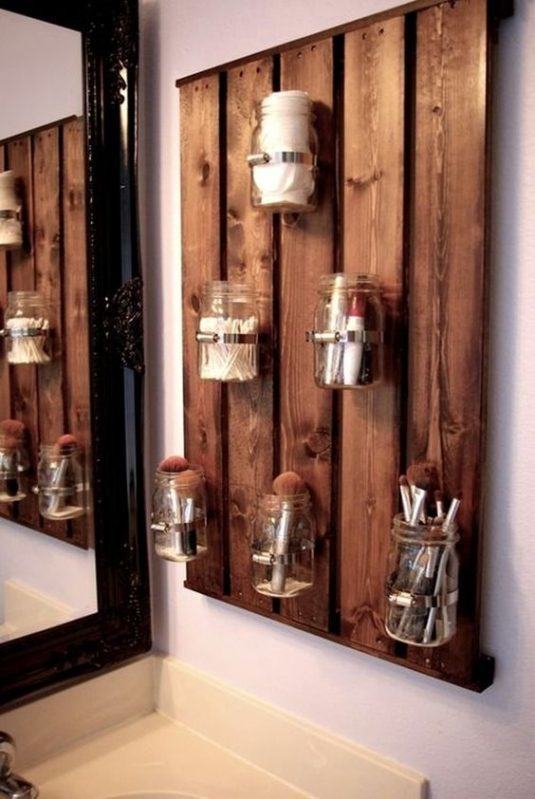 Interesting way to organize your hair tools and products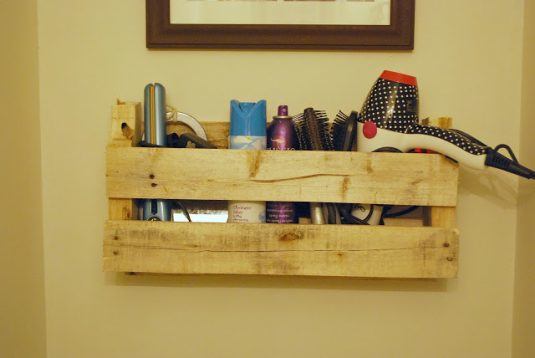 Floating diy pallet shelves for your bathroom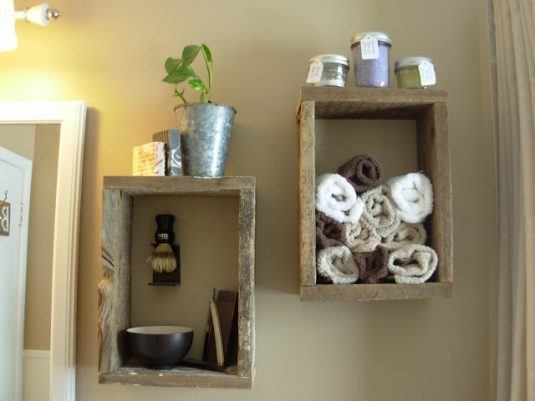 Beautiful towel organization idea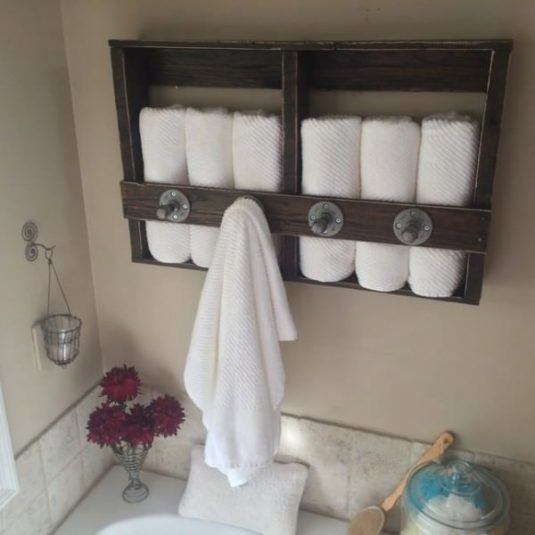 Lovely way to organize everything in jars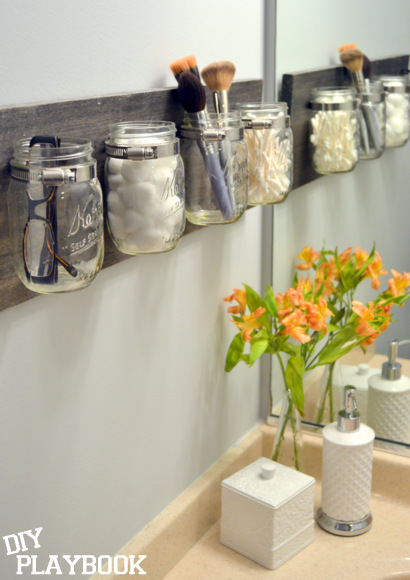 Interesting magazine shelf for your empty corner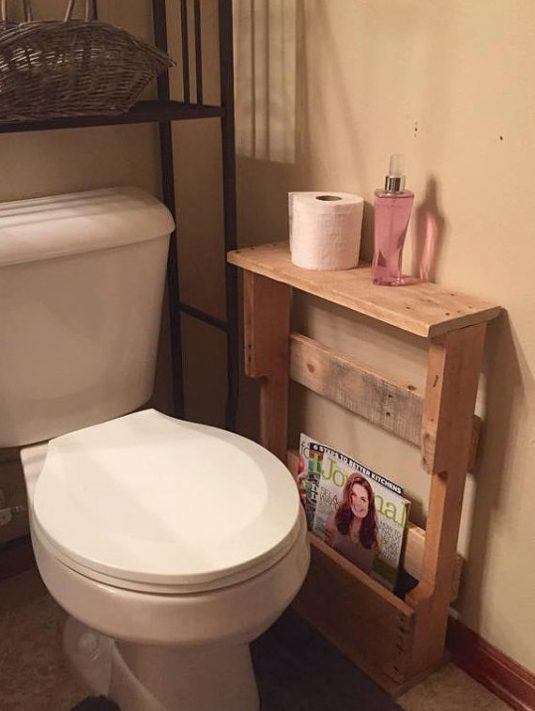 Astonishing mirror frame with extra storage space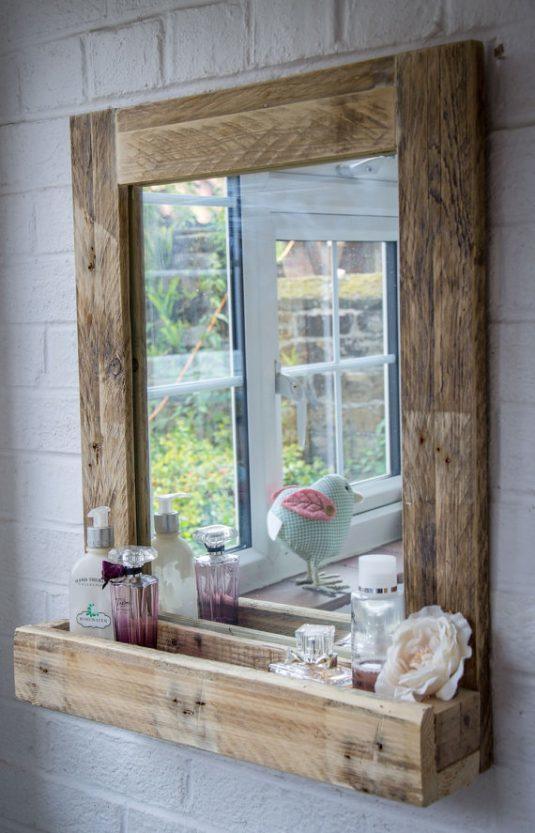 As you can see, pallets can be used in any bathroom decor in places such as near the vanity, hanged on any empty wall and used to store cosmetics, towels and hair tools. With their warm look, these diy pallet projects can make your bathroom look totally different and very charming.
I would love to know what do you think about these ideas, so please share your comments with me. If you have some other suggestions and diy ideas about decorating bathrooms, please share them too –  I would love to see everything you have to show me. Thank you for reading! Enjoy in the rest of your day and don't forget to stay up to date with the content of Karma Stream!