Hey there my dear karma streamers! How are you? We are always here to give you some interesting ideas to decorate your space. For today, I have a collection of 16 space-savvy under the stairs desks.
SEE ALSO: Wonderful Creative Tips For A Small Living Room
No room for an office? Don't worry, a hallway makes the perfect spot for an office. To avoid it looking too clutter, blend the shelving and desk into the surrounding area by using similar colors. Let's take a look at these amazing ideas and get inspired. Enjoy and have fun!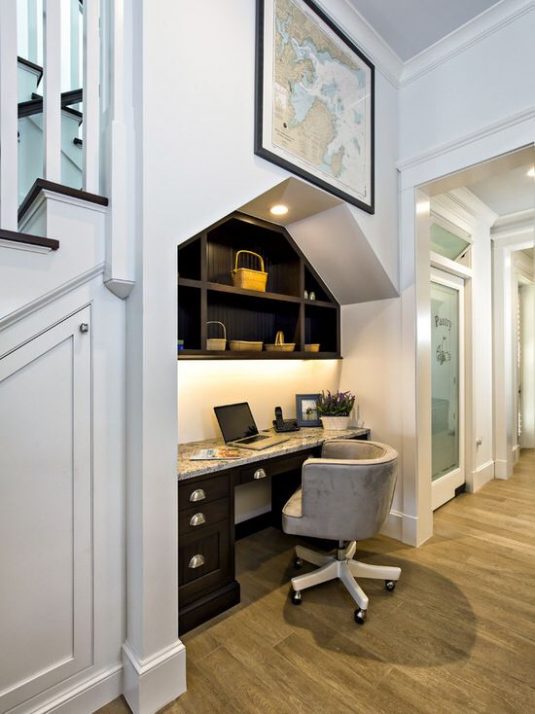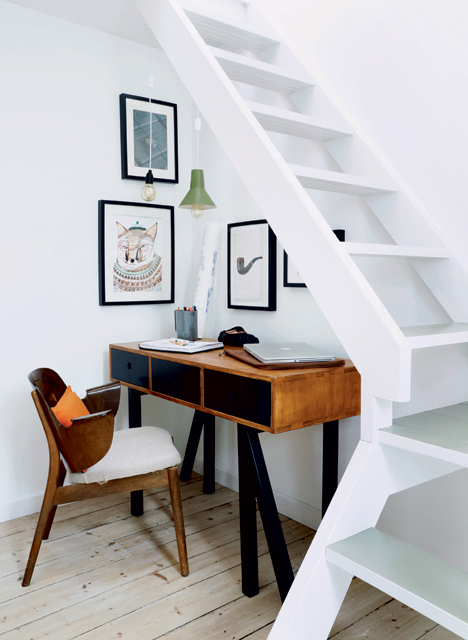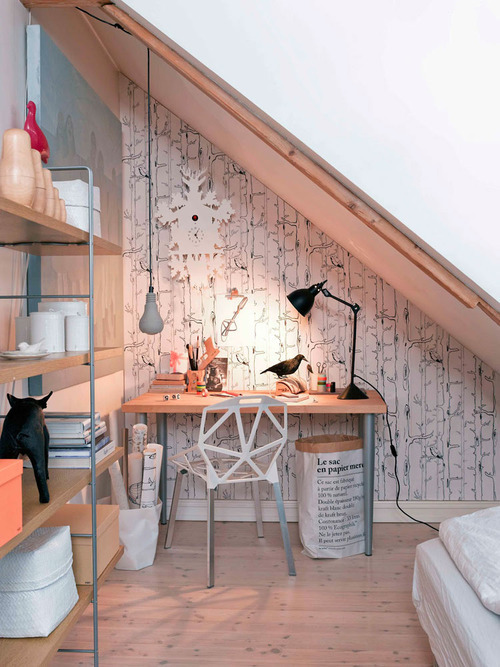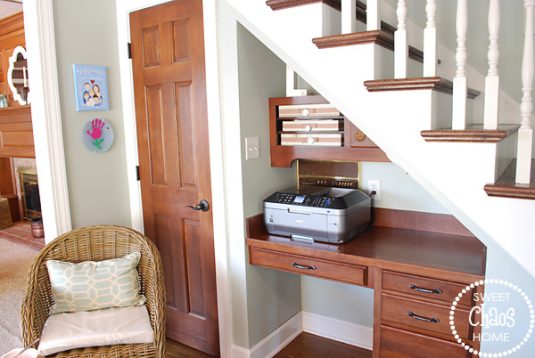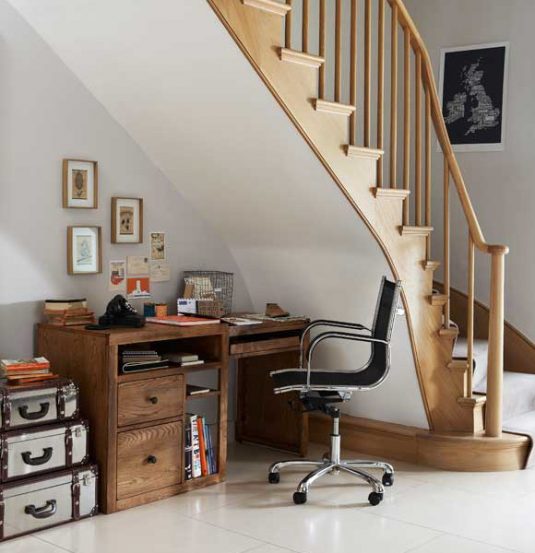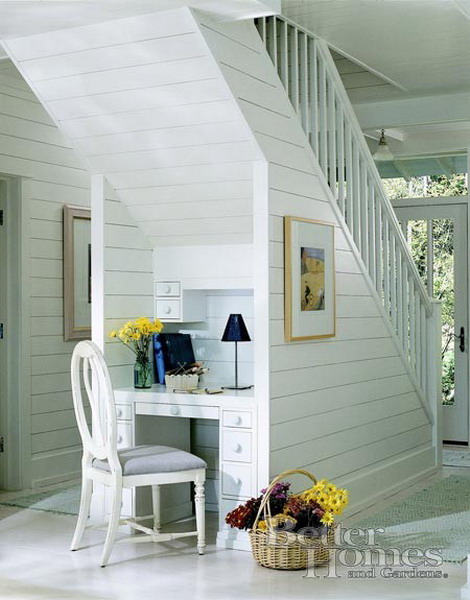 Million people around the world work from home and need a workstation where they can work without being disturbed. One of the most smart, innovative and creative ways of setting up a home office is to use the space under the stairs, which often is neglected.
Smart Decorating Tips:
You can use a simple small table if you don't need much space for working and you don't want to clog the area. Choose one with drawers, so that you will have where to store your papers and other things. However, since the table design isn't expensive, you can pay attention on the walls and add a few paintings. If you need extra storage space, instead of paintings, you can incorporate a few shelves.
The amount of space available is what that decides the design of the desk and the length of the shelves, but it is best to pick shelf designs of varied lengths to make the space more interesting. Paint the shelves in the color of the ladder in contrasting shade with the walls can be a great decoration idea.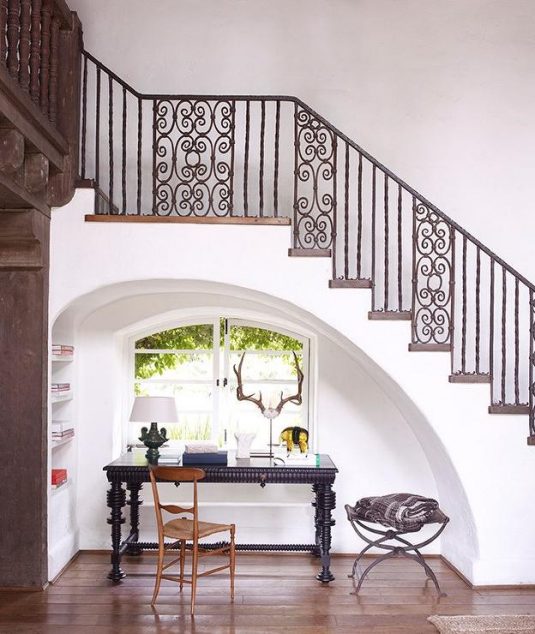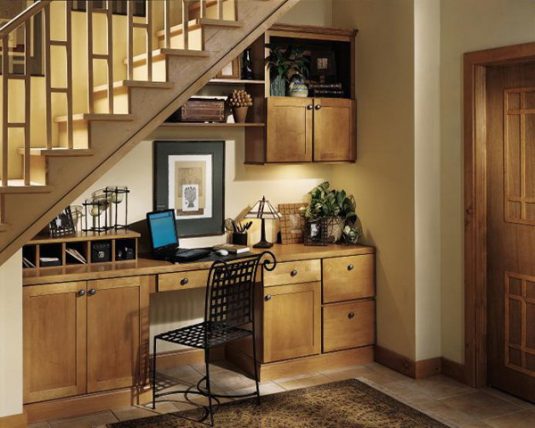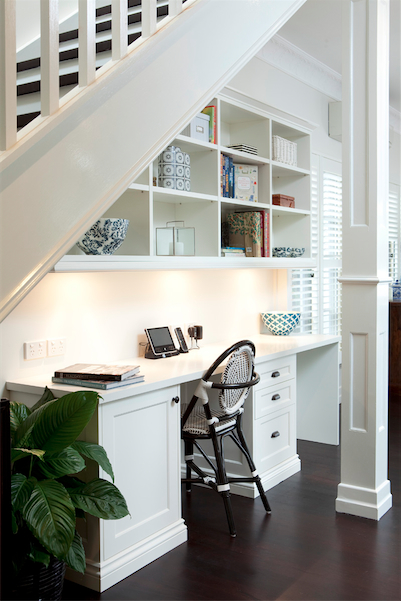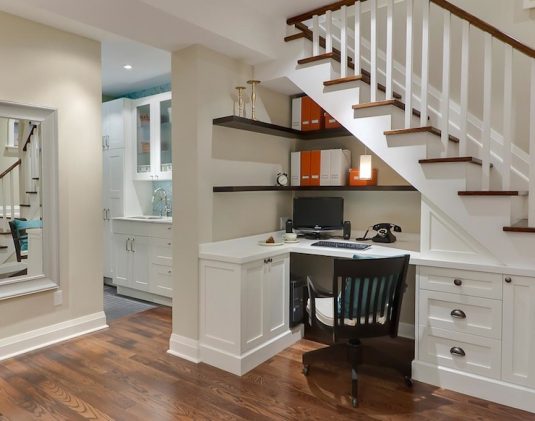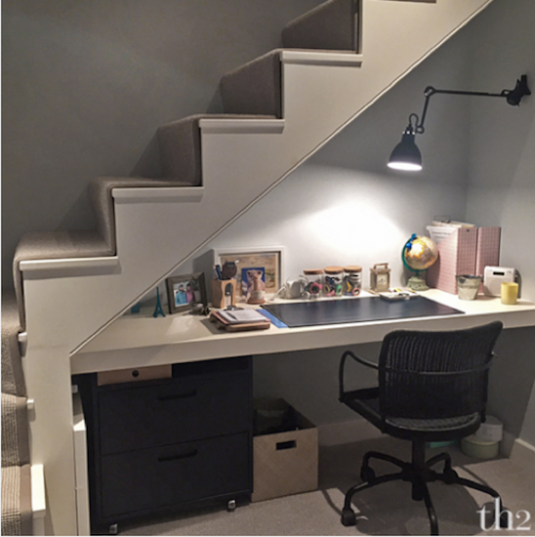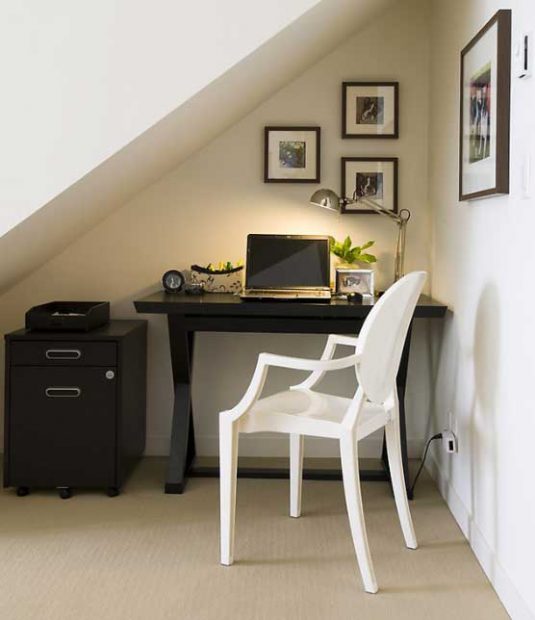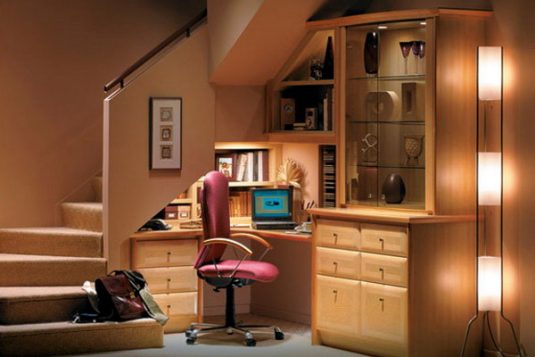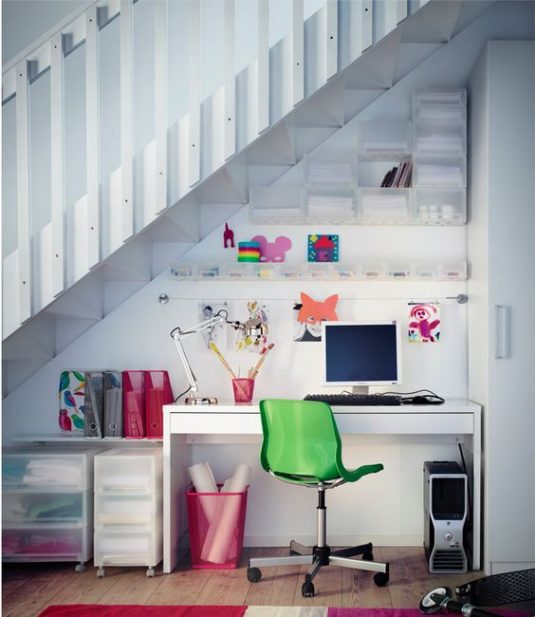 Extra Tips:
You can make the space more private with a door, whether sliding door or regular one.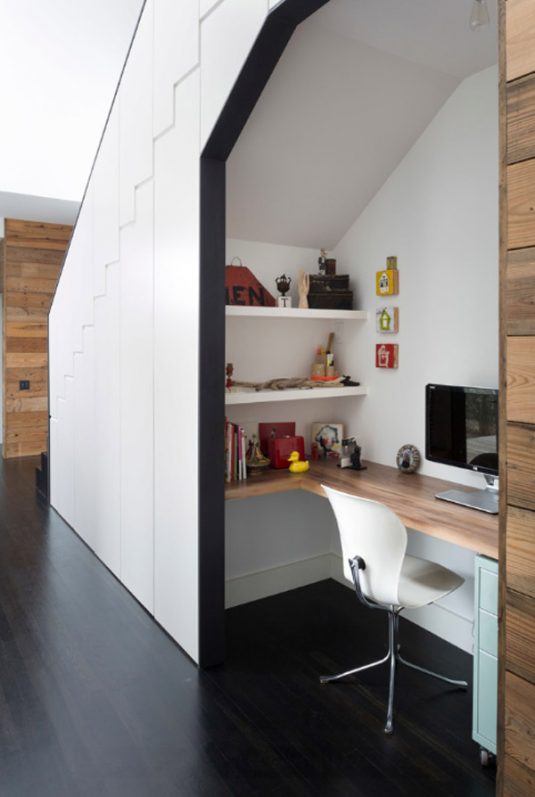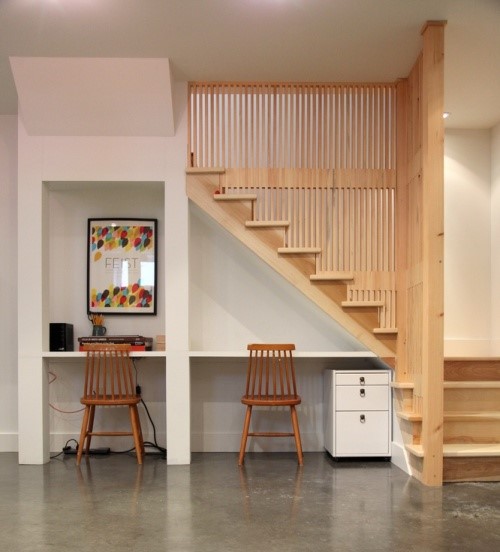 So, what do you think about these under the stairs desks my dear people? Do you find these ideas functional and interesting? Which idea is your favorite and would you like to incorporate in your space? Please share your comments with me. If you have some other ideas on your mind, please share them too – I would love to see everything you have to show me! Thank you for reading! Enjoy in the rest of your day and don't forget to stay up to date with the content of Karma Stream!