Hey my lovely people! How are you? For today, I have "20+ DIY Pallet Furnishing You Would Love To Have In Your Home". Pallets have always been one of the cheapest materials and they can be transformed in very useful and functional furniture and decorations in no time. So let's take a look at the ideas that I have selected for you and draw some inspiration. You may find an interesting project that will fit your interior, personality and style, who knows. Enjoy and have fun!
SEE ALSO: Wonderful Outdoor Pallets Furniture Ideas
Marvelous Headboard for Your Bedroom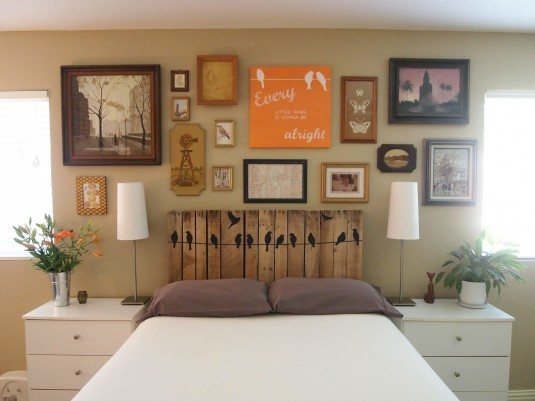 Creative Wood Deck Cooler to Make at Home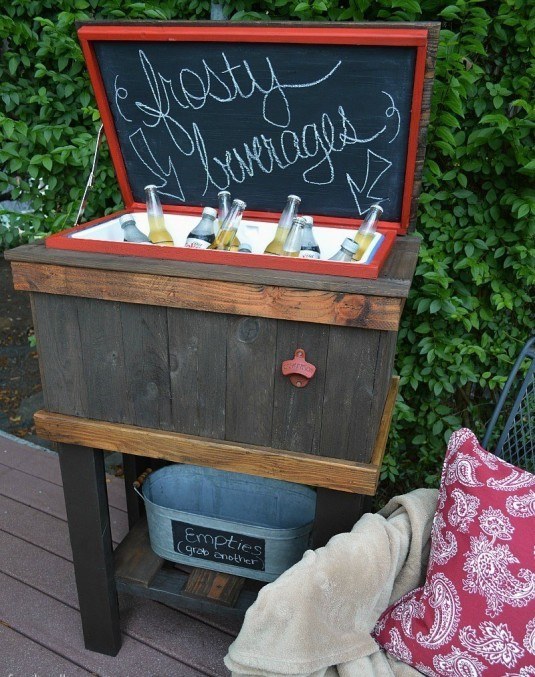 Creative Wine Rack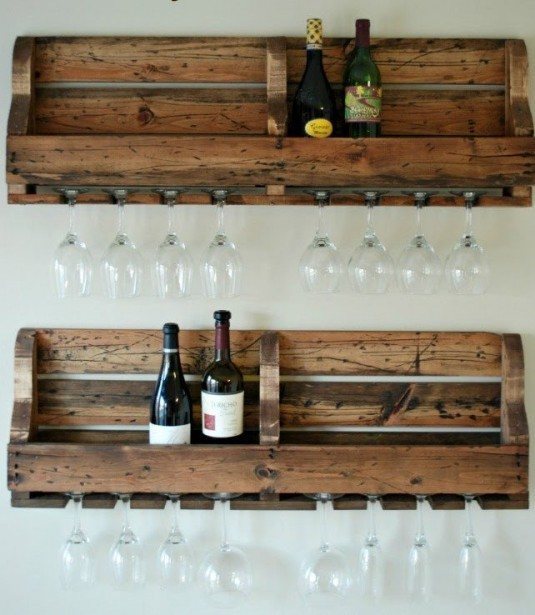 Pallets can also be transformed into a beautiful vertical garden, so go on and turn your yard into a relaxing and enjoyable space where you can drink coffee and read books.
Lovely Vertical Garden Made of Pallet to Beautify Your Yard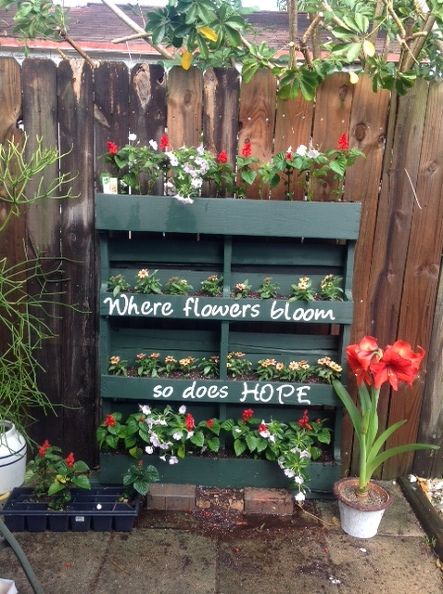 Fascinating Large Vertical Garden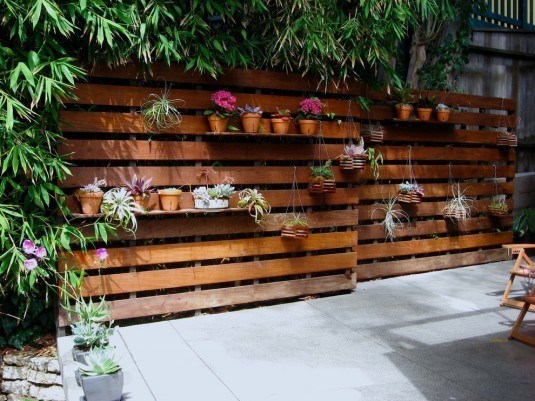 Amazing Shelf to Make Your Entrance More Interesting and Useful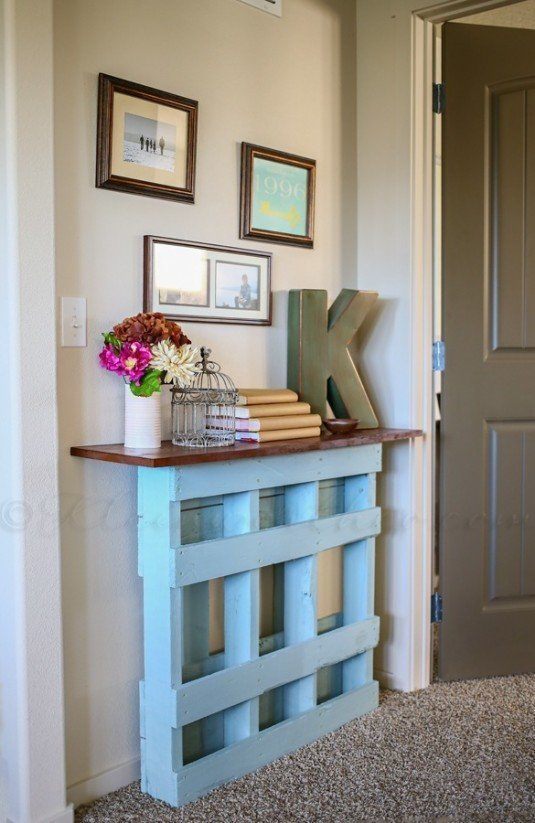 Astonishing Reading Nook for All Book Lovers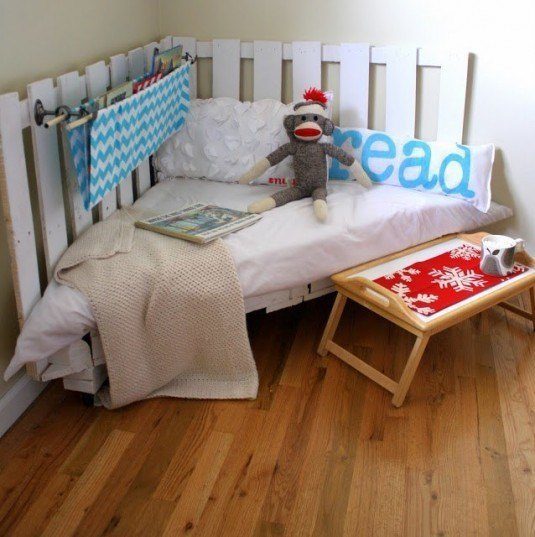 Outstanding Living Room with White Coffee Table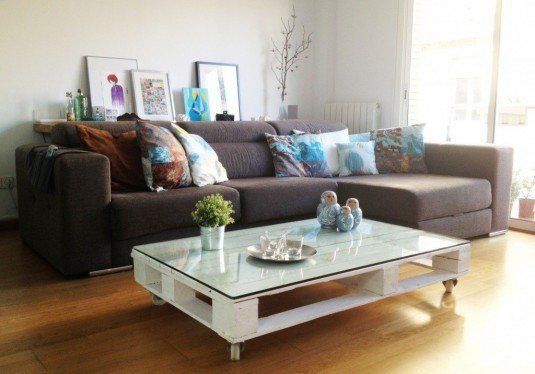 Awesome Platform Bed For Your Master Bedroom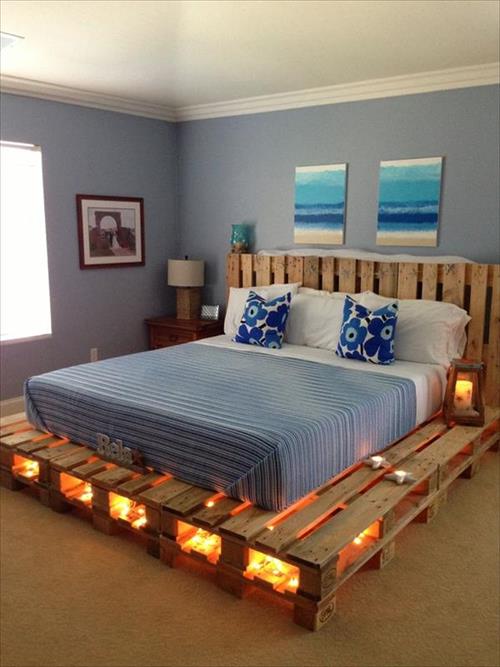 Fantastic Fence for Your Yard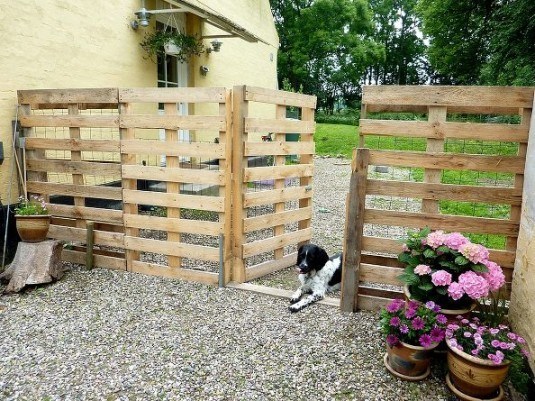 Magnificent Swing for Maximum Relaxation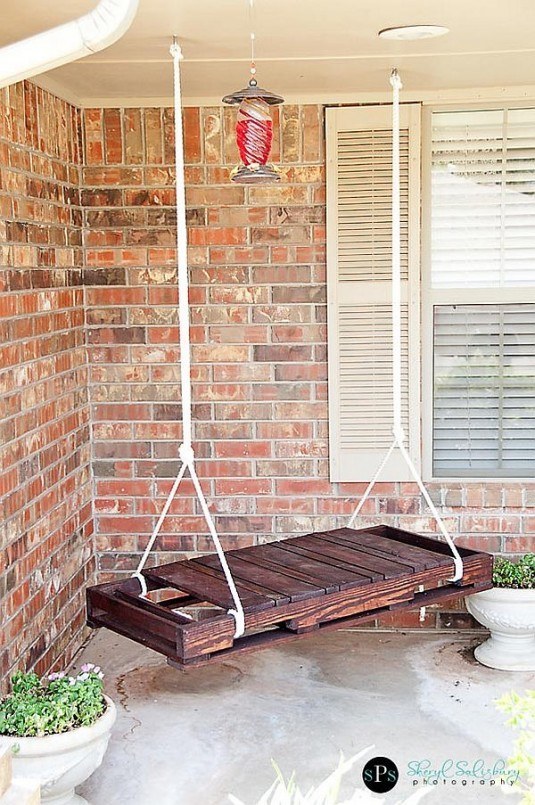 Lovely Jewelry Storage Idea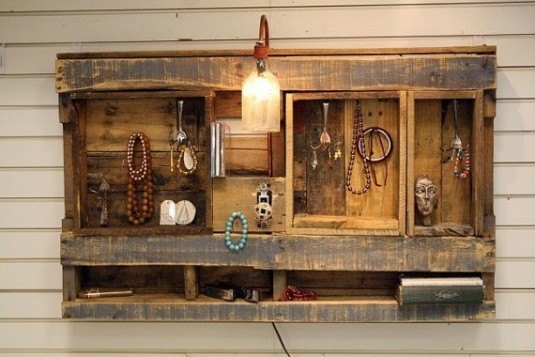 Creative Wooden Patio Furniture to Make at Home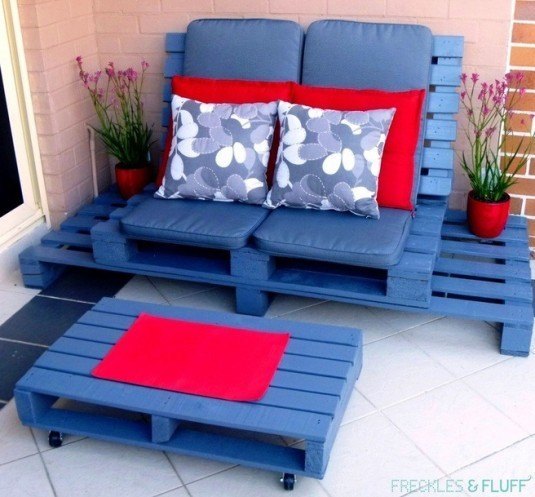 You can transform the pallets easily and quickly in very interesting shelves, coat racks and pot racks, furnishing for your living room, bedroom and yard. All of them are very easy to make and if you have some free time, you should definitely try them out!
Amazing Pot Rack for Your Kitchen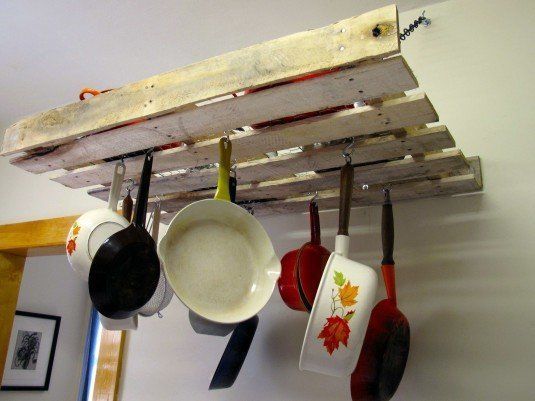 Easy to Make Laundry Baskets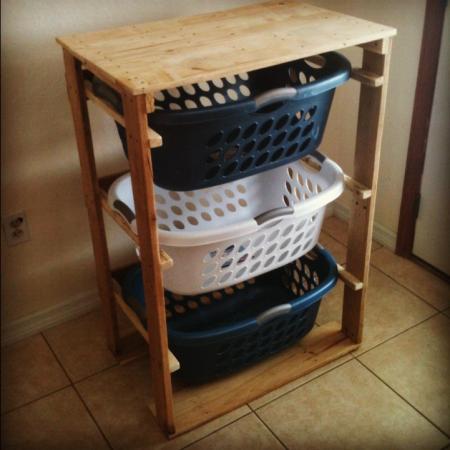 Interesting Way to Store Your Makeup in Your Batrhoom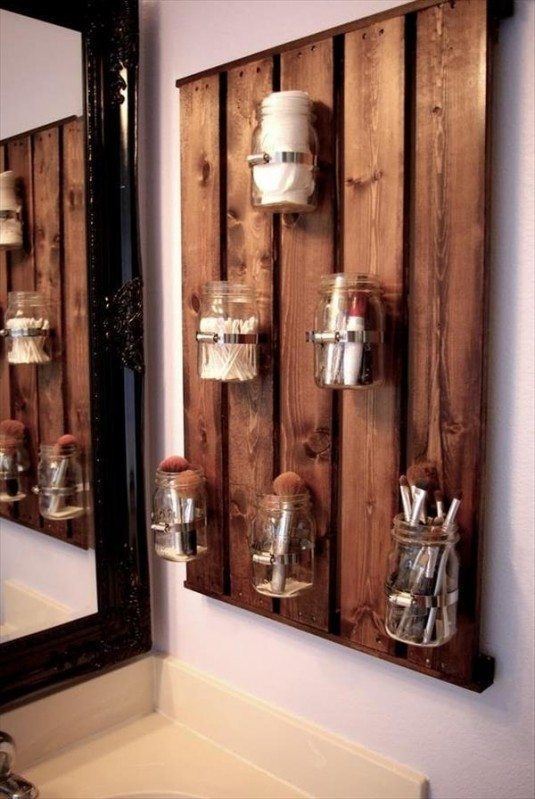 Bike Rack and Bookshelf Made of Pallets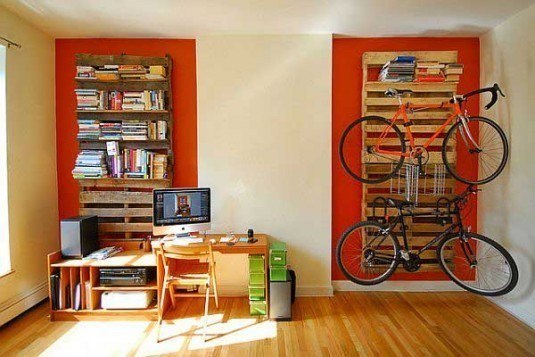 Industrial Staircase Made of Pallets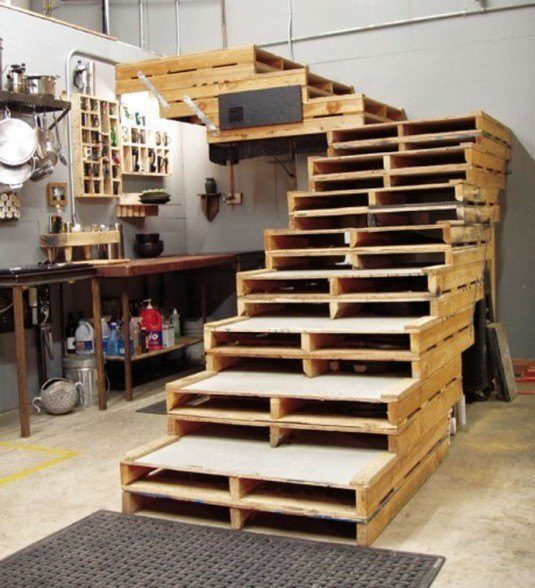 Innovative Dog Dining Table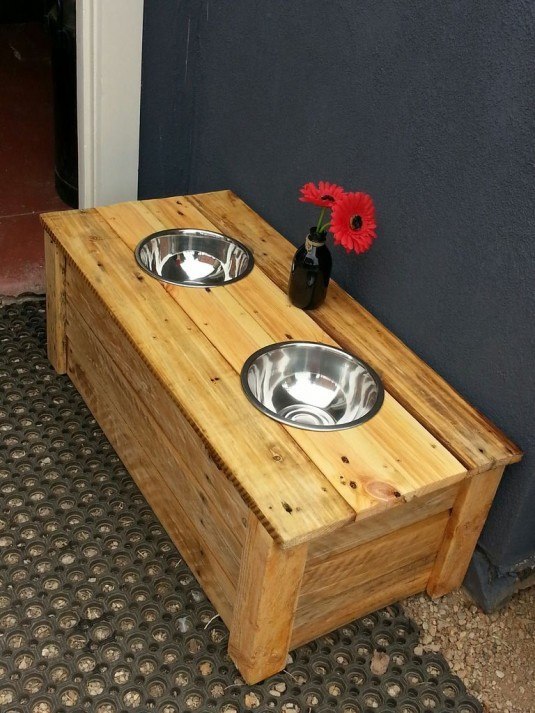 You may already have pallets in your garage, so why not to use your free time to create something useful and functional for your home. By creating them, you will save a fortune and improve your diy skills and techniques.
Wooden Towel Rack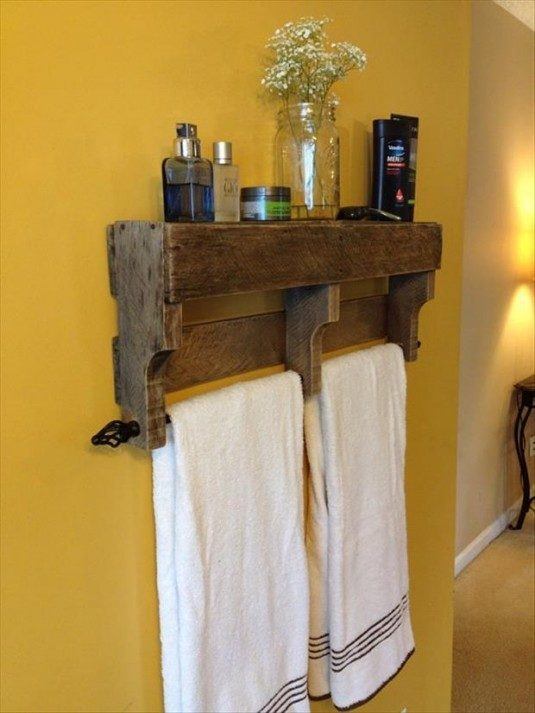 Interesting Kitchen Storage Idea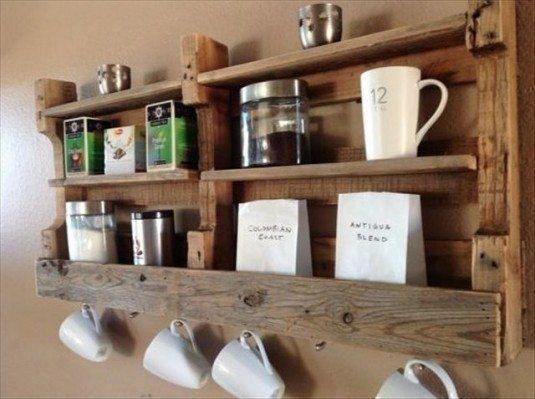 Cute Wall Decor to Beautify Your Bathroom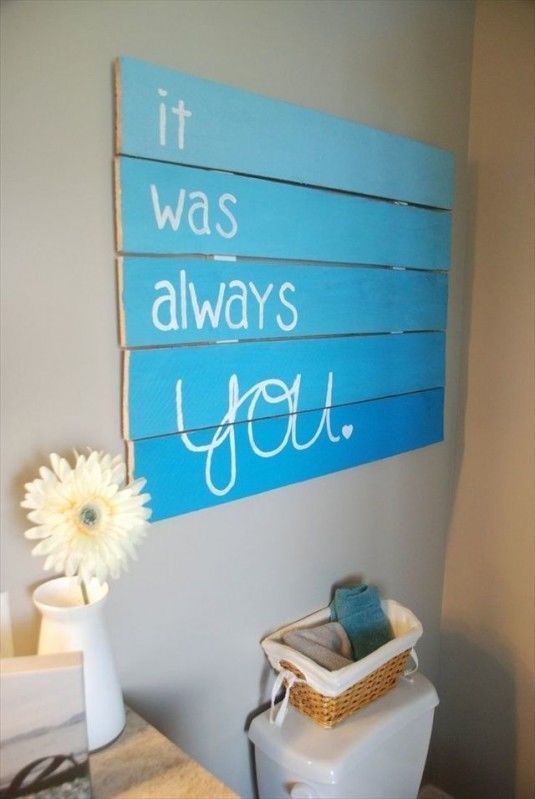 Vintage Shelf for Your Living Room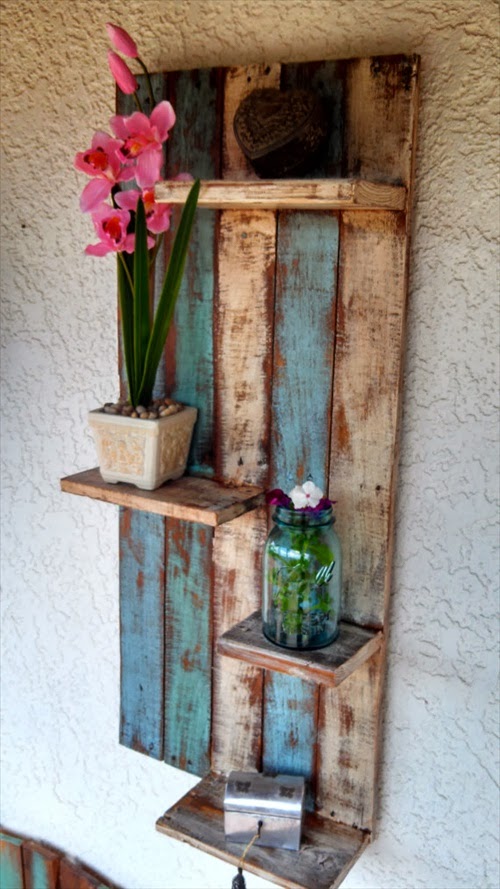 Colorful Coat Rack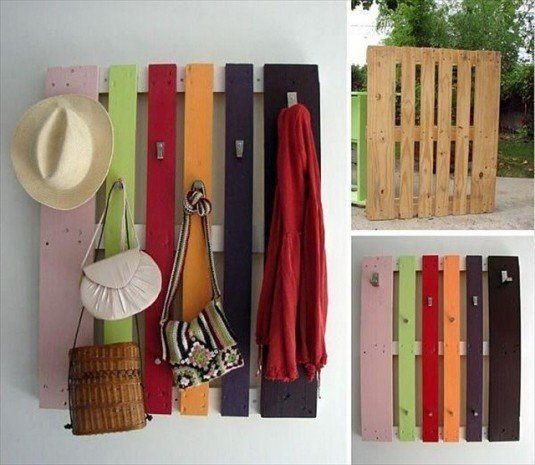 Beautiful DIY Shoe Storage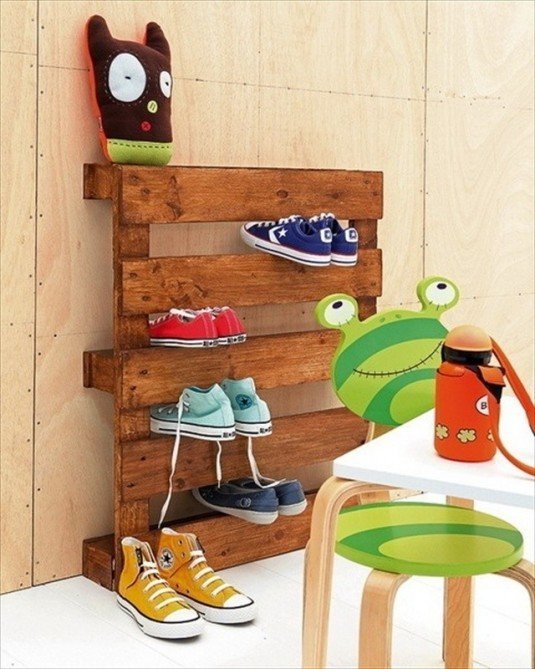 Do you like these diy pallet furnishing? I would like to know your opinion, so please feel free to share your opinion in a comment below. Thank you for reading! Enjoy in the rest of your day and don't forget to stay up to date with the content of Karma Stream!