Photo frames are part from every home because people want to have their favorite moments captured and displayed so they can see them everyday. Are you a great lover of photos too? If yes, this article is going to be of your interest. Scroll down through the photos below and see the Cool DIY Photo Frames That You Would Love To Make really soon. The projects are super fun and will keep you busy during these cold and rainy days. We seem to be spending more of our time at home due to the spring showers, so this is an awesome way to kill the boredom and express your creativity. The frames also make amazing gifts, so if you are short on money this month, maybe it's time to get engaged into some lovely DIY projects. You can use supplies that you already have in your home, so there is no need to visit the DIY store. Check them out and see whether they will catch your eye!
SEE ALSO: 17 Smart and Creative DIY Ideas to Display Your Family Photos
Winter time is over and you are probably done with knitting. If you have left with some yarn, why don't you use it to give your old frames a makeover?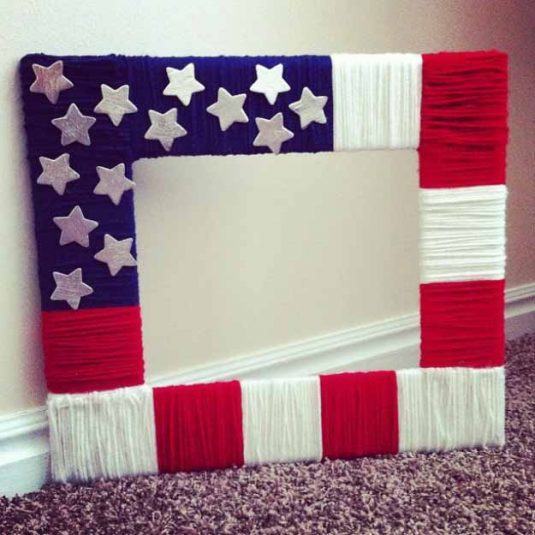 Have you ever thought the the egg shells can be used for decorating? Break it into small pieces and glue them to the frames. Then you can paint them with any color you want, or add some colorful fabric here and there. What do you think about the idea?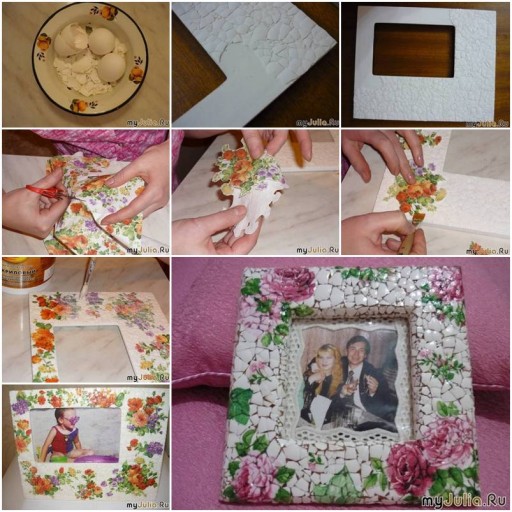 The petals will add a fun and fresh twist to your space, and it's already spring time, so flowers are a must. Give this design a try because it's not difficult to make it!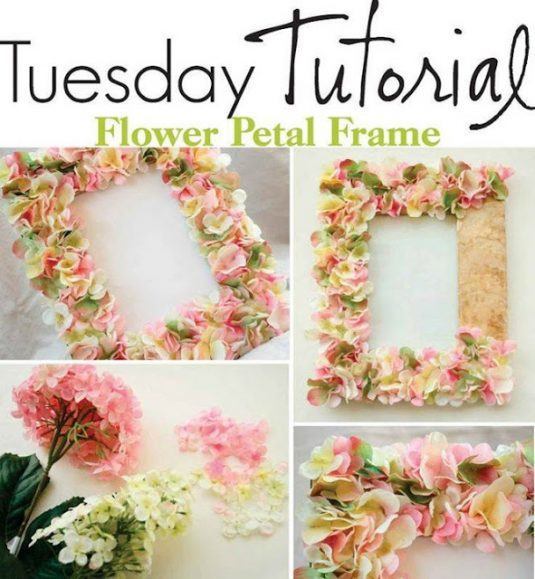 Have you ever thought that you can decorate your frame with beans?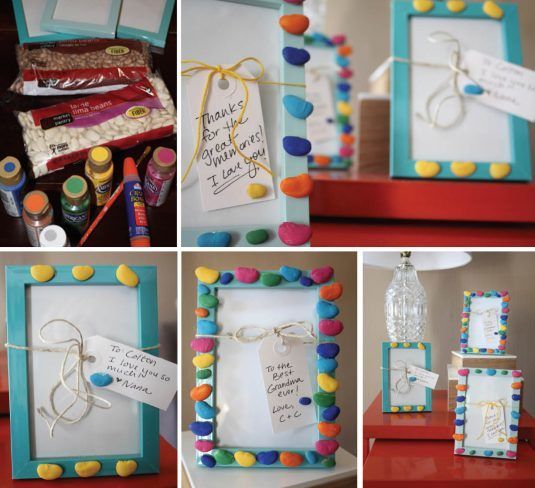 Egg cartons can also be used in photo frames decoration. If you are feeling crafty, save the egg carton the next time you are buying eggs and get down to work.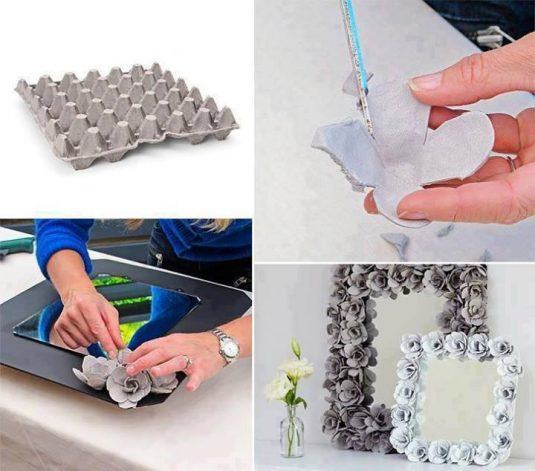 How do you like the mosaic mirror photo frames? If you have recently broken a mirror, it's time for some DIY projects!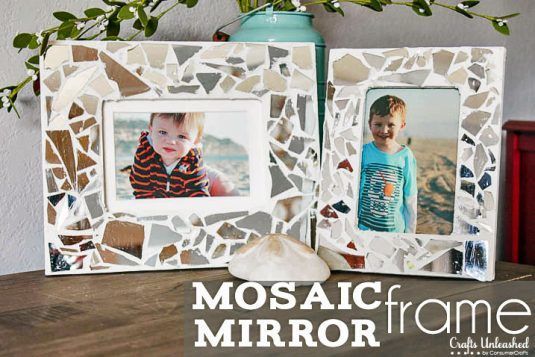 The shiny glitter can make the photo frame look glamorous and it will look like you have spend lots on money on it. You just need glue and glitters and you are just a few minutes away from this eye-catching design!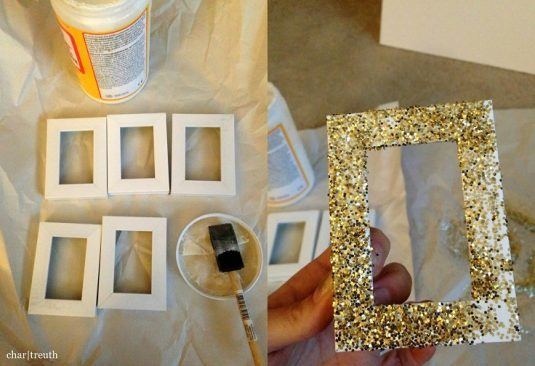 Driftwood and twigs should also be on your mind when you are thinking of possible ways to give a new look to your old frames. Use them and create some rustic photo frames that will make you say wow.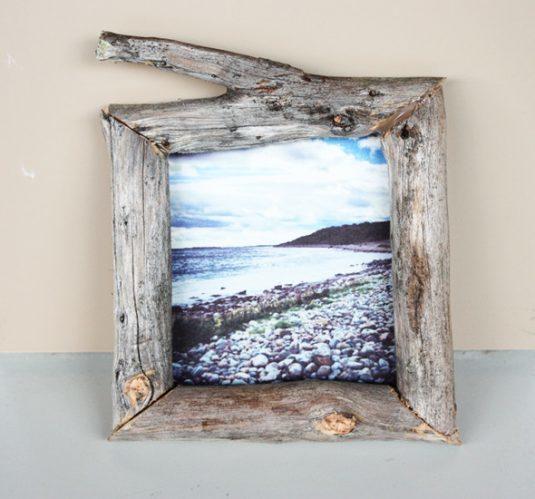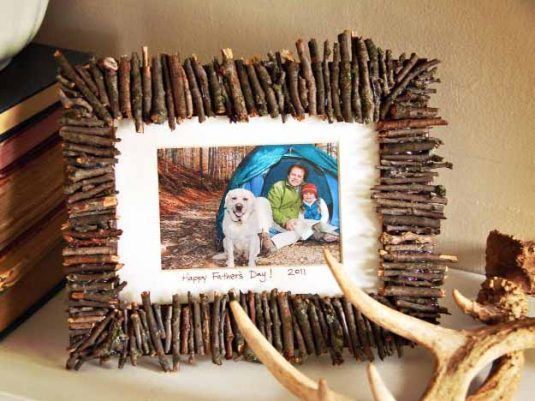 Magazines are another fun option that you can take in consideration for these DIY crafts. Get involved into recycling and give your contribution for saving the planet Earth.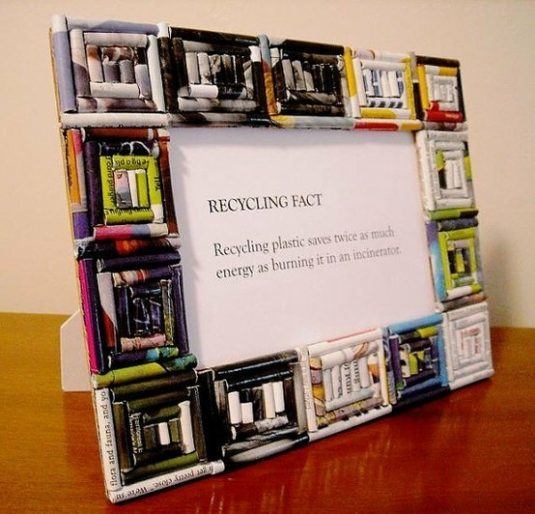 How are you going to give a makeover to your old photo frames? Keep me posted in the comments below!