What's the best gift or decoration for Valentine's Day that will say that you love your partner the most? Nothing more than a hand-made gift that you have made by yourselves with lots of love, time and patience. This year we suggest you to take a break from the chocolate boxes and the ordinary greeting cards, and make something more adorable. The mason jars are currently a huge trend and are used all around the house. We use them for everything, from storage to drinking jars! This time we present you some Cute Valentine's Day Mason Jars That Will Grab Your Attention. Stop looking for creative designs that will help your surprise you loved ones cause you already got them! They are in the photos below! Scroll down and make a pick!
SEE ALSO: Loveable DIY Valentine's Day Ideas to Create Right Now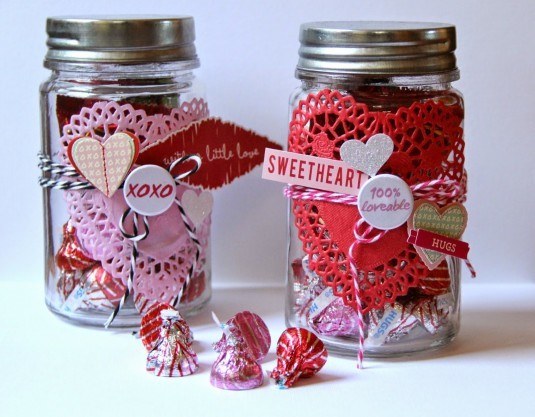 If you are going to make cupcakes for your partners, find a creative and unique way to serve them. You can put one in a mason jar and decorate it with hearts and ribbons. There is not a single chance that they won't like the idea. What do you think?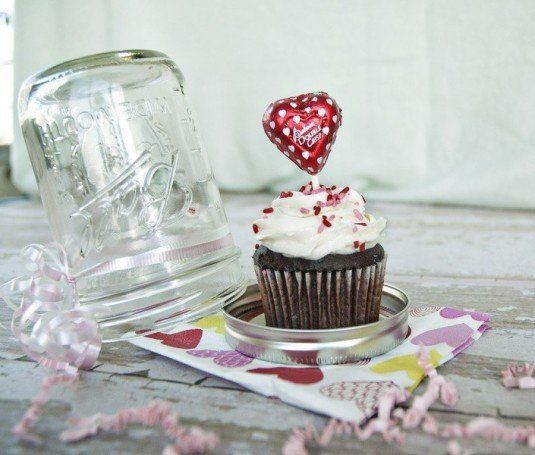 The "Why I love you" mason jar is just the perfect gift for Valentine's Day. Fill the jars with notes why you love your significant others and make them fall in love with you once again. If you are broke and you haven't got an idea what you could do for the holiday, make this amazing gift and spend the night indoors reading the notes and snuggling!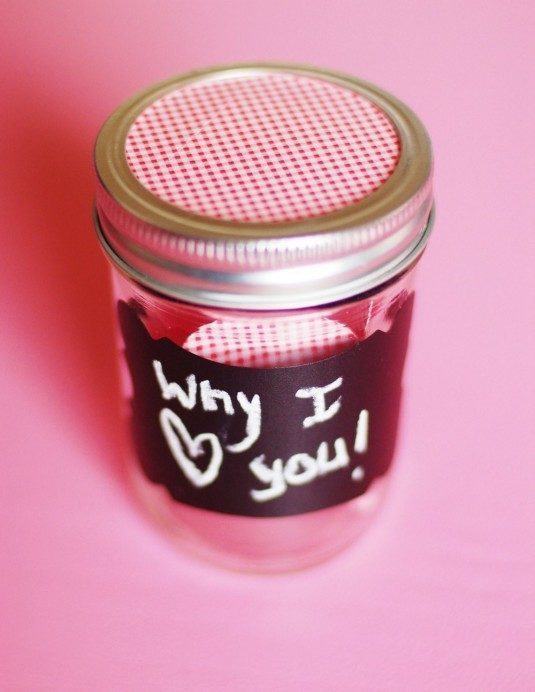 If you are staying at home for Valentine's Day, you should make some effort and set the mood by doing some of the astonishing decorations that are super easy to make, and of course very cheap. Who doesn't already have mason jars at home? The other supplies are also cheap, so nothing stops you from having the cute vases for Valentine's Day!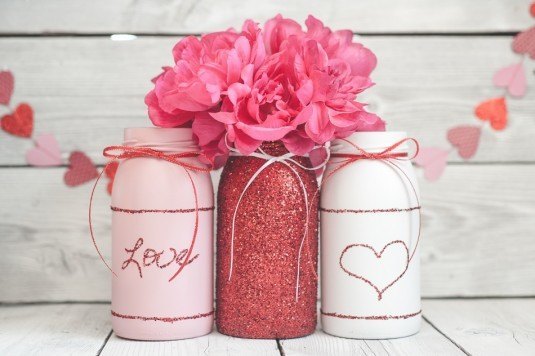 The glitter mason jars are super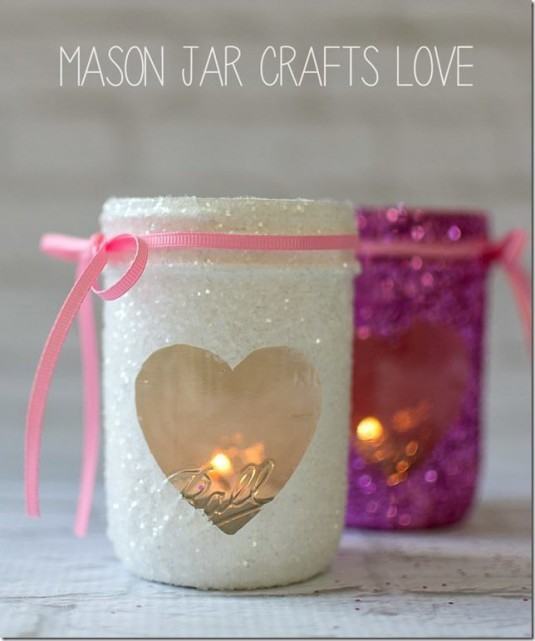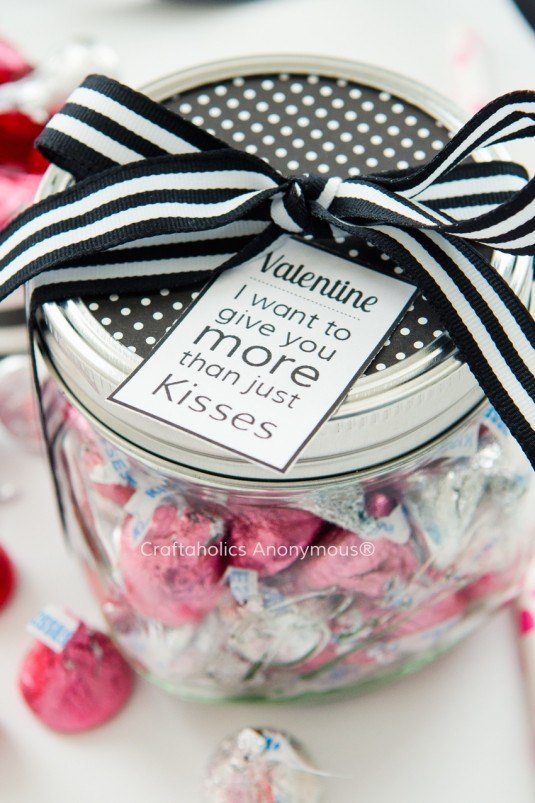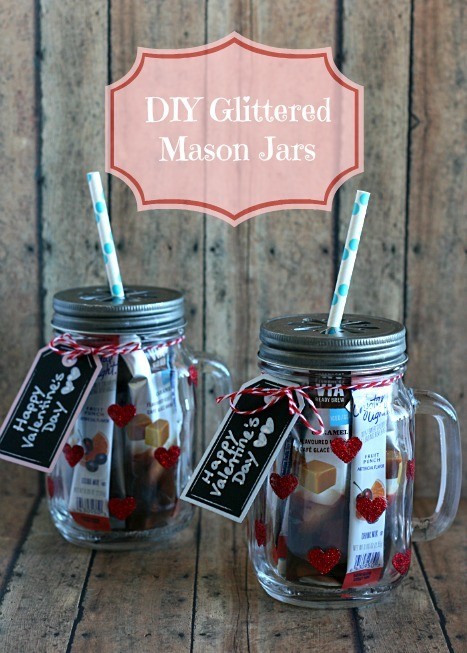 Serving food and drinks in the mason jars has gained a huge popularity, so go ahead and serve your lover a delicious treat for Valentine's Day this year in them!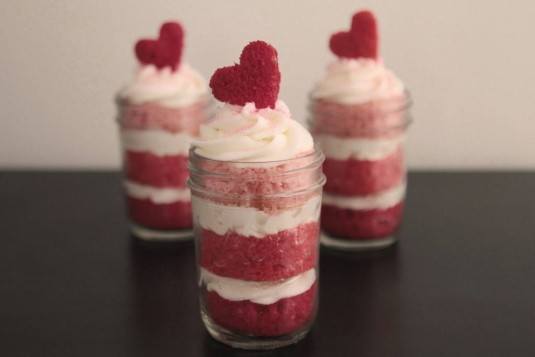 There is no going away from roses for Valentine's Day, and if you want to surprise your girlfriend with a bouquet, avoid the traditional way of giving it, but rather display the roses in mason jars, and write on them how much you love her!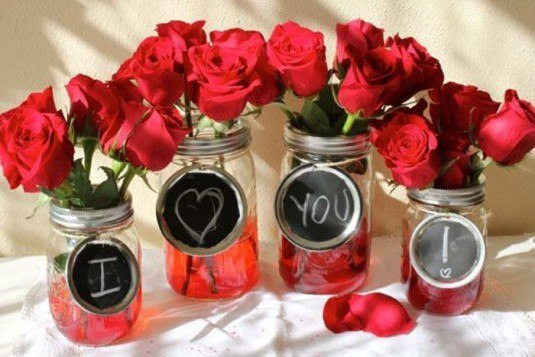 If you are about to give sweets of the most romantic holiday of the year, pack them in mason jars, and have fun with the decorations. You can play with colors, ribbons and sticky notes with massages for a nice finishing touch. What do you think about the designs below?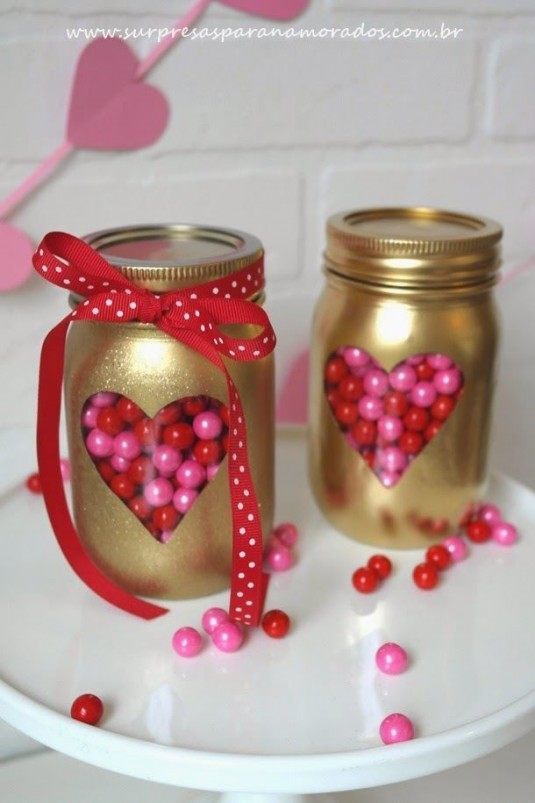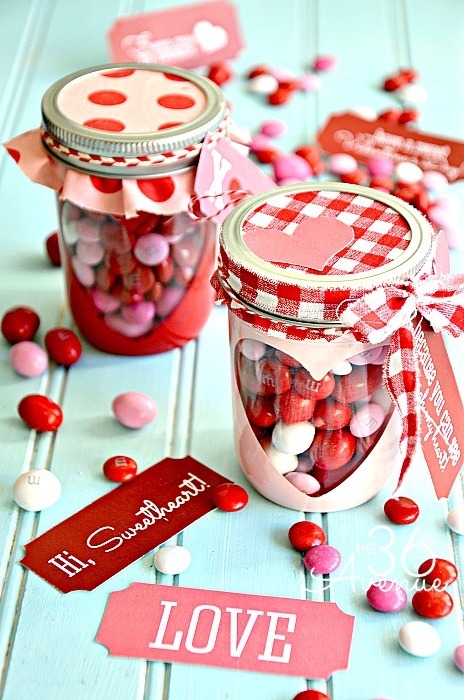 Which is the idea that you liked the most? How would you prefer to surprise your significant other for this holiday? I would love to know, so make sure you keep me posted in the comments below! I hope you have a great time!