Hey my lovely people! How are you? Are you enjoying the beautiful winter season? Every small space is a little bit challenging for organizing and decorating, but don't worry, because nothing is impossible. For today, I have made you a very interesting post that is called "15 Amazing Corner Breakfast Nooks for Tiny Apartments ". Are you excited?
Your kitchen should be always clean and tidy, and well organized of course. There are many smart and innovative kitchen cabinets and other storage solutions that will keep your dinnerware and
kitchen utensils
on hand. If you are space limited, you need to organize everything wisely.
Many apartments lack a dining room and try to accommodate the kitchen and the dining room together. For these corner breakfast nooks that I have selected for you today, you don't need much space. They are great space-savers and are also very comfortable and look fascinating. More than 4 people can sit comfortably and enjoy the meal too.
Let's check the ideas out and draw some inspiration. You may find these ideas interesting for your space, who knows. Enjoy and have fun!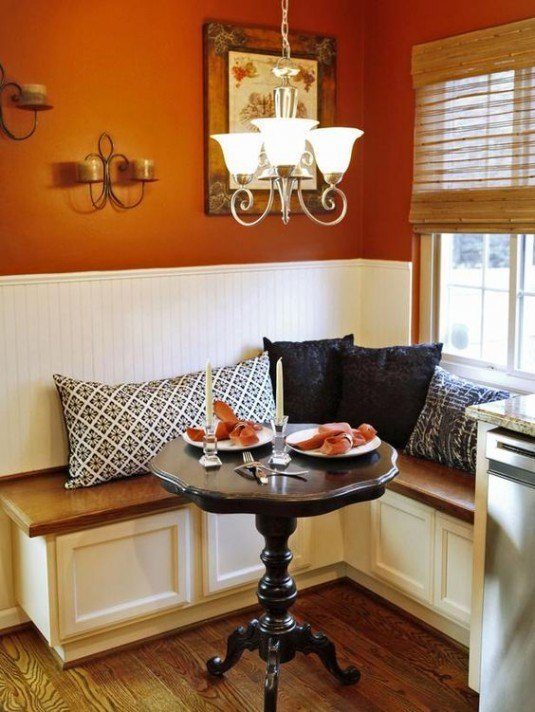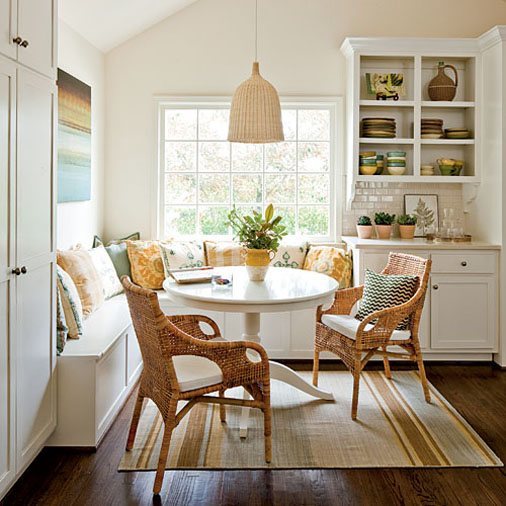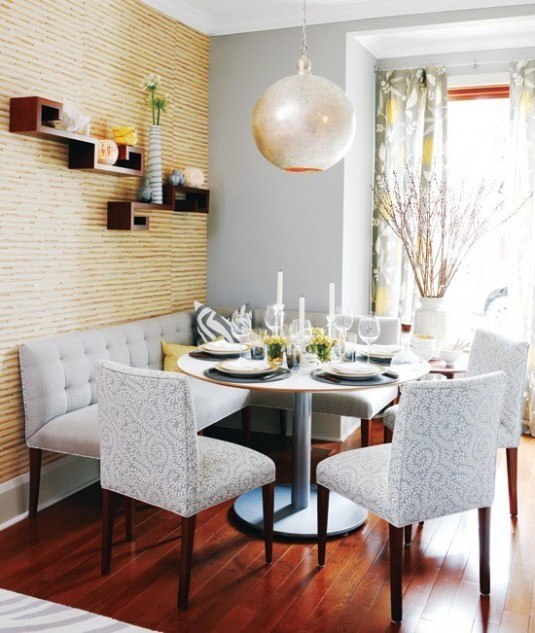 Compared to a traditional table and chairs, the corner breakfast nooks need less space and some of them can easily accommodate even 7 people.To install one of these amazing breakfast nook ideas, you will need an empty corner and that's it. You will have a beautiful dining space, where you can enjoy your meals, talk with your family and friends. Usually, the breakfast nooks are placed near windows, which means that you can use this space to read your favorite books.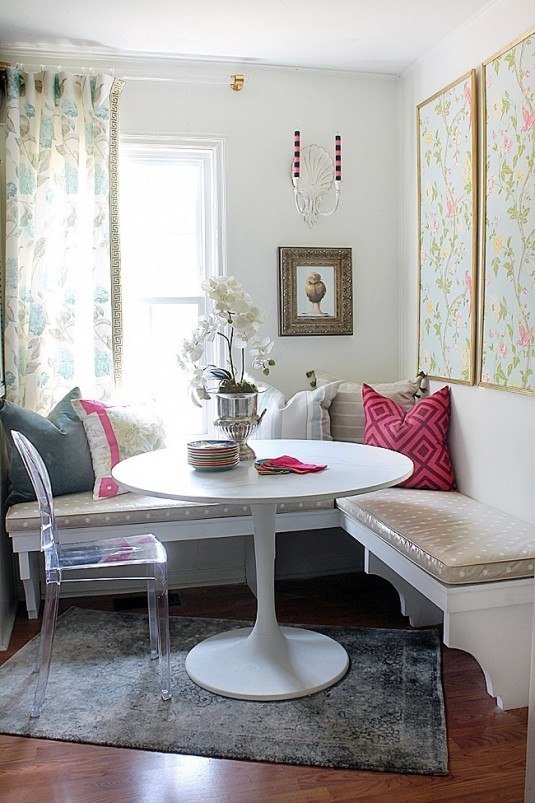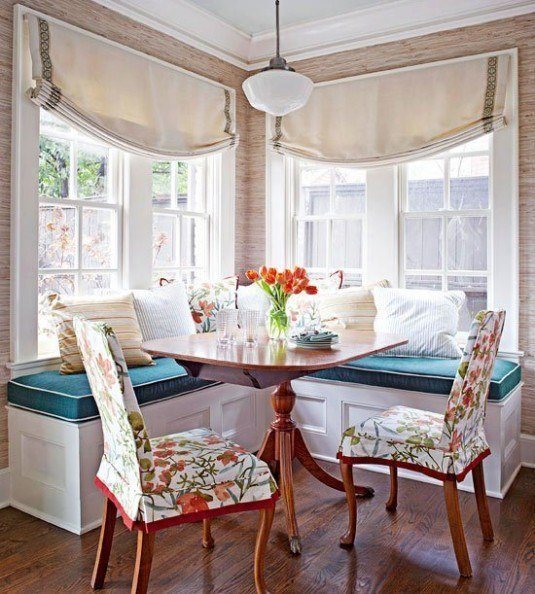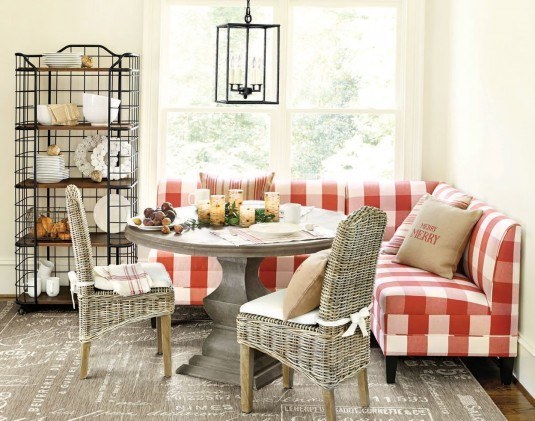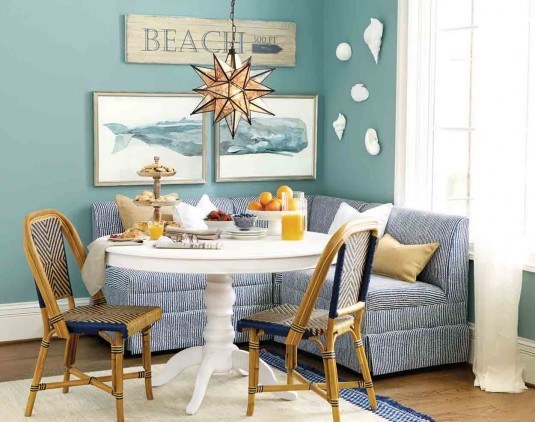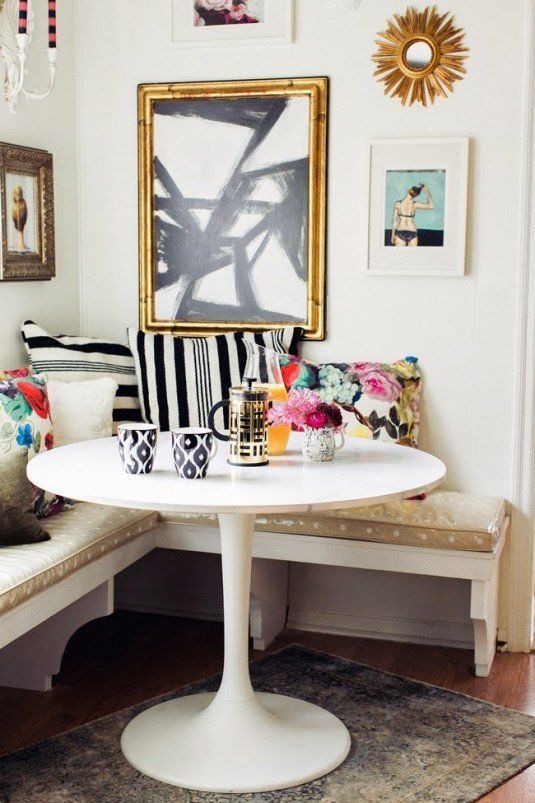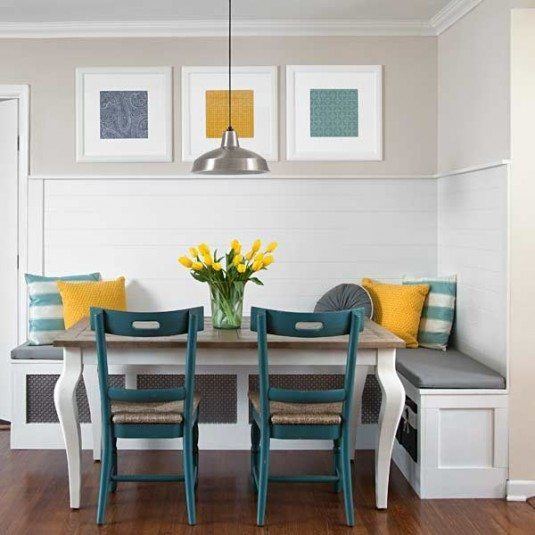 To make the corner breakfast nooks more interesting and cheerful, you can use furnishing in fresh colors, paintings and decorations. They will all together make your space more enchanting and relaxing.
You can place an open shelf near your corner breakfast nook, where you can display the dishware you always use. Or you can go with a bench that offer extra space where you can store the dishware and the kitchen utensils.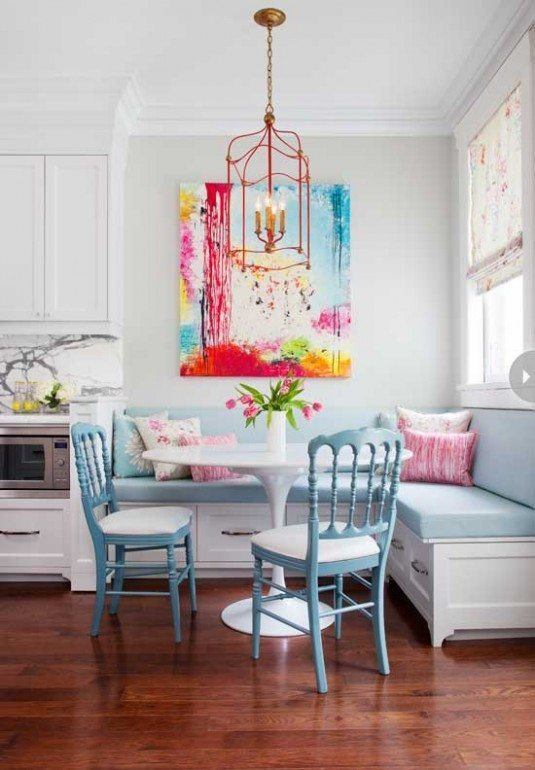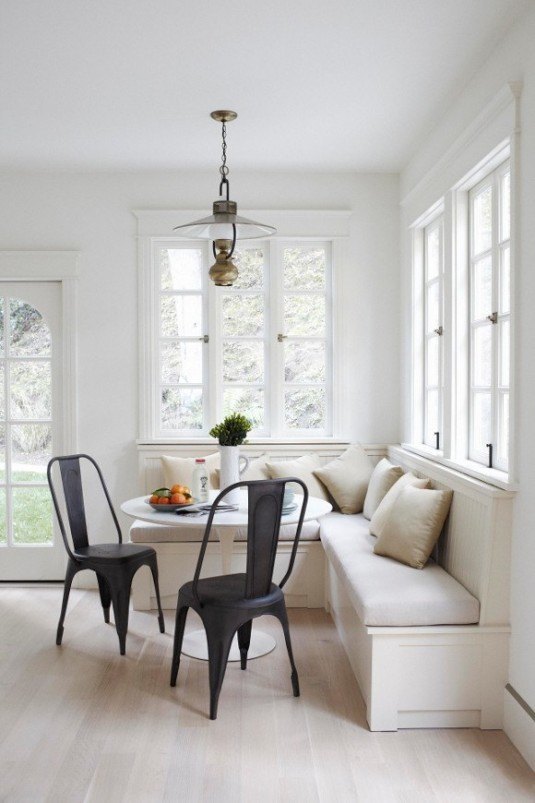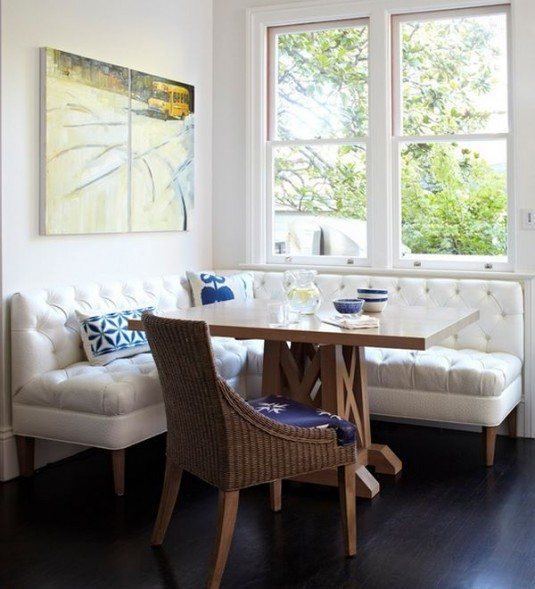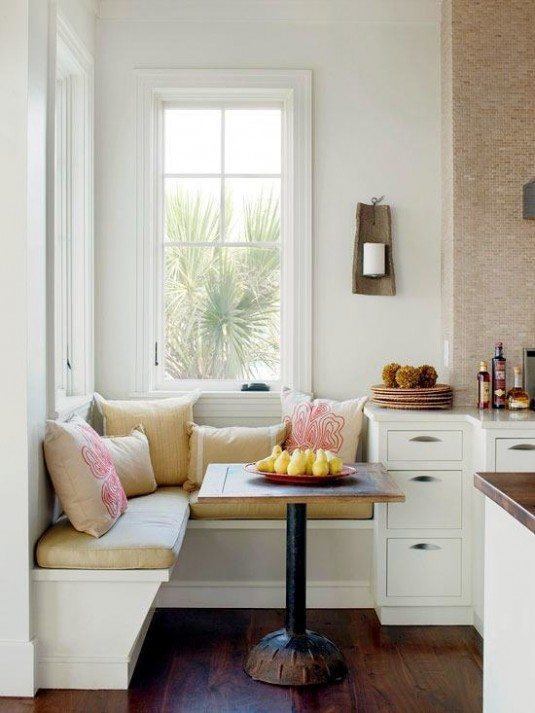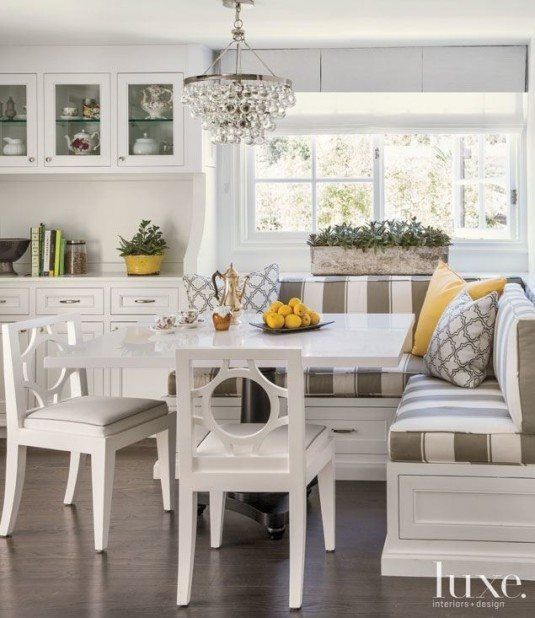 What do you think about these ideas? Do you find them interesting? Would you like to have one of these breakfast nooks in your tiny apartment? I would love to know your opinion, so feel free to share it in a comment below. You can also share any other idea too! Thank you for reading! Enjoy in the rest of your day and don't forget to stay up to date with the content of Karma Stream!