My post for today is called "17 ways to repurpose your old kitchen utensils and tools". You shouldn't throw away your the kitchen utensils that you don't use anymore, because there are many creative and innovative projects that can be done of old forks, knives and spoons, teacups, plates and cheese graters.
Ceramic teapots and porcelain tea cups are very attractive, interesting and unique materials that will give an artistic touch to your room decor.
SEE ALSO: Wonderful and Creative DIY Ideas For Your Home
I have found versatile ideas for every age, taste and necessity. Below, you can find from bird feeders to over-sized clocks, decorative candle holders, amazing jewelry holders, pendant lights, etc. Keep reading to see all these ideas. Click on the link below the pictures to see the original photo or the full tutorial of the project made.
BIRD FEEDER 
You can embellish your backyard with a bird feeder. This one below is very easy to make and it looks fantastic too.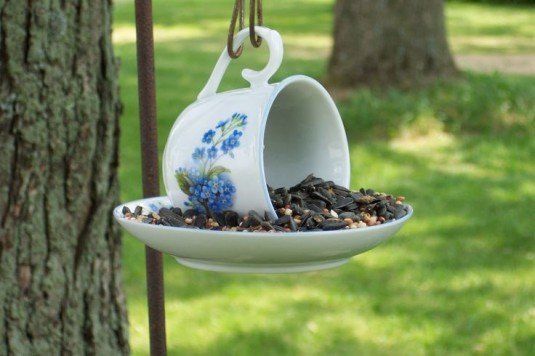 TEACUP PINCUSHION 
Interesting and very clever idea that can be made for home and for gift as well. Do you like it?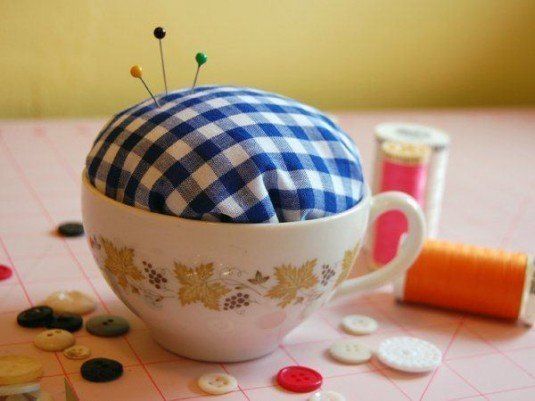 TEACUP PLANTERS 
You can embellish your balcony or yard with teacup planters like these below. They are very interesting and cute and will add freshness if you put them in your home too.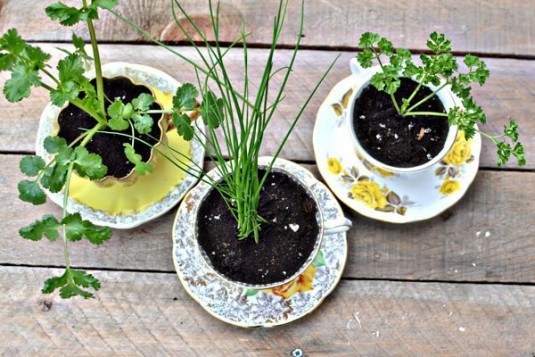 JEWELRY HOLDER 
Your accessories should be stored somewhere. These teacups are perfect solutions for you. Plus, they can be very interesting decoration for your bedroom too.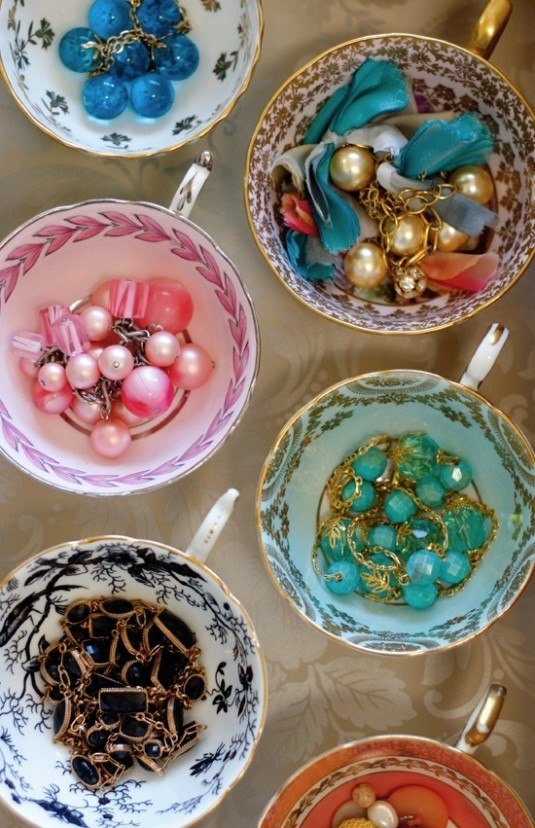 TEACUP CANDLES
These candles are very easy to create. Click on the link under the picture to see the full tutorial.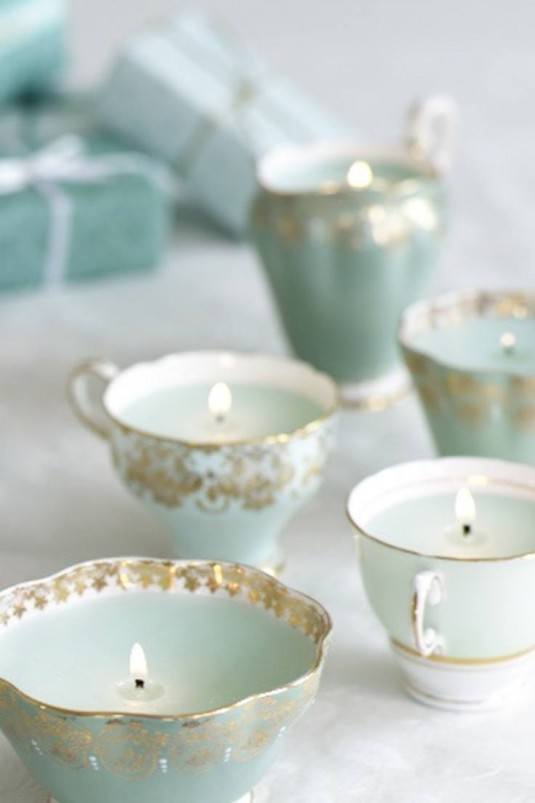 OVER-SIZED TEACUP WATCH 
This is one of my favorite projects in the whole gallery. I really like this over-sized teacup watch because is unique and very fun and interesting.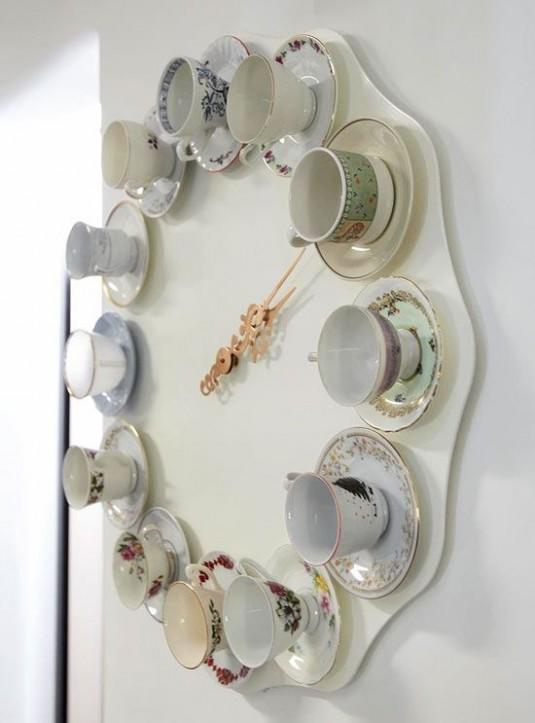 TEACUP HOLDERS
Did you know that the beautiful tea cups can be used to hang things in your kitchen?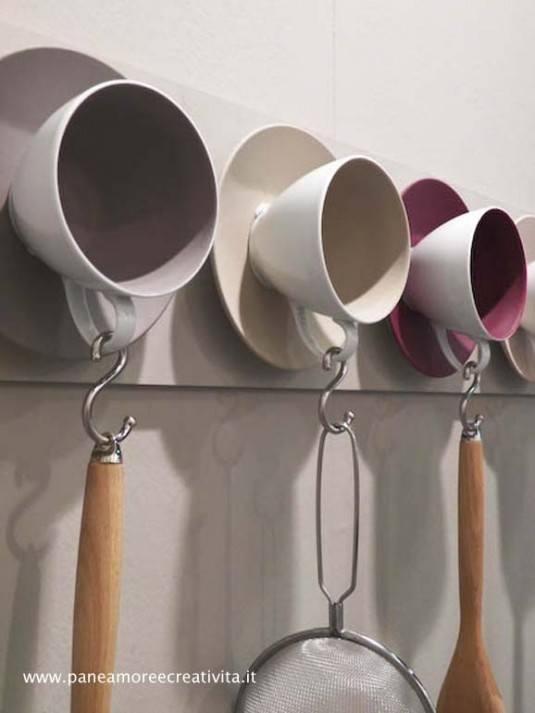 DECORATIVE RACK 
You can embellish your dining room with a decorative rack like the one below. It is very easy to make and it is made of wood and white plates.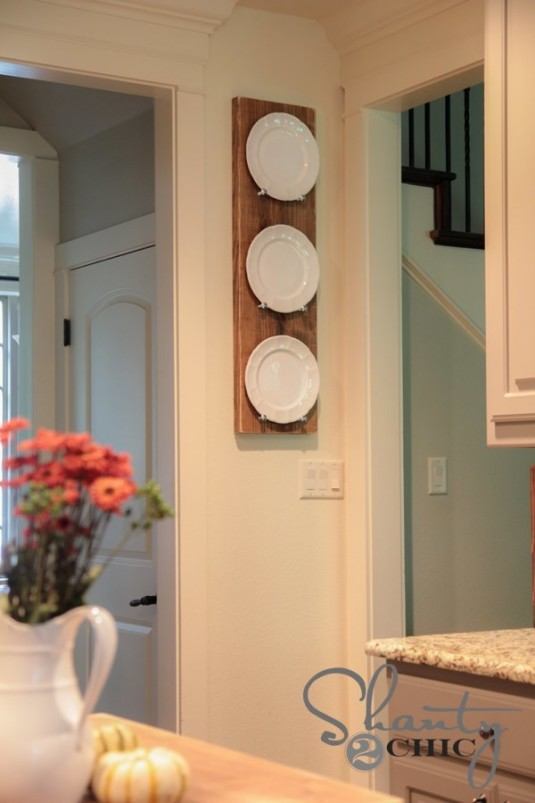 EARRING HOLDER 
A cheese grater can be used as a earring holder.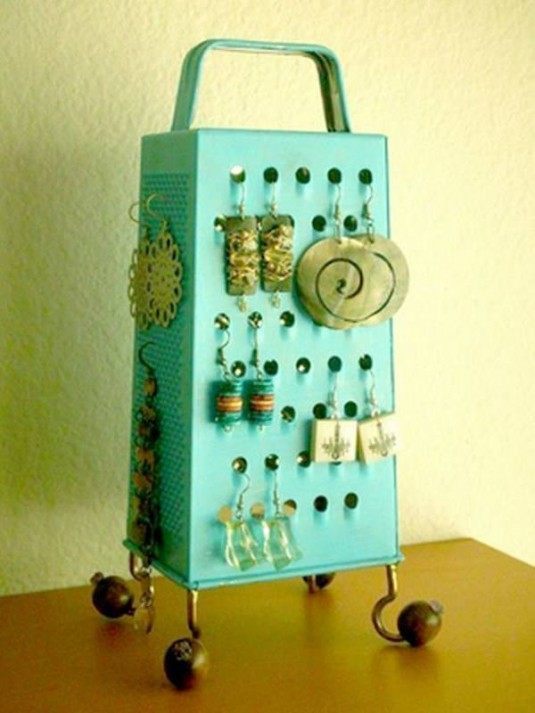 CAKE STANDS 
I'm very surprised, because I thought that these kind of cake stands are very expensive. Click under the picture to see the full tutorial.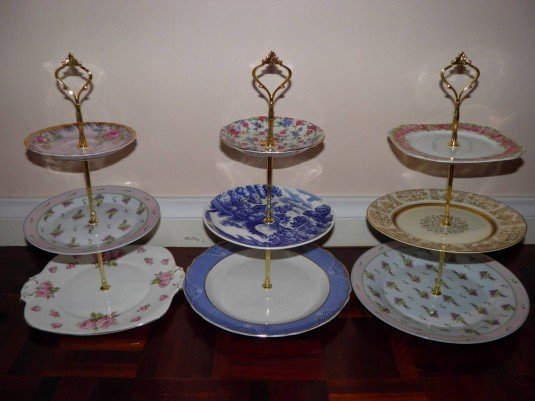 WALL DECORATION
If your entryway is dull and boring, you can embellish the walls with colorful plates. Use your creativity and post them as you like.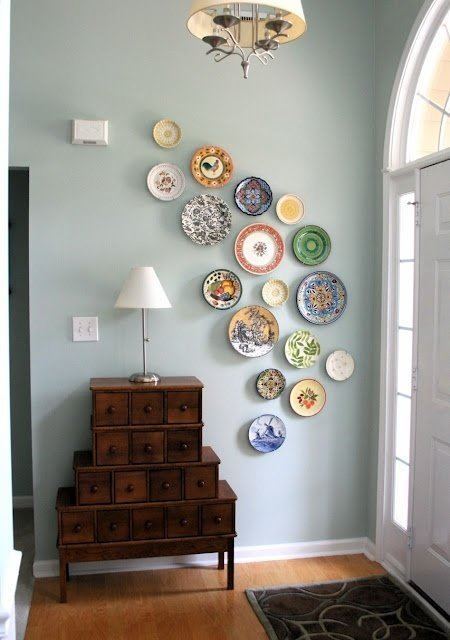 PENDANT LIGHTS
A very interesting way to add a vintage look to your kitchen. I just love it! The lights look magnificent and very unique.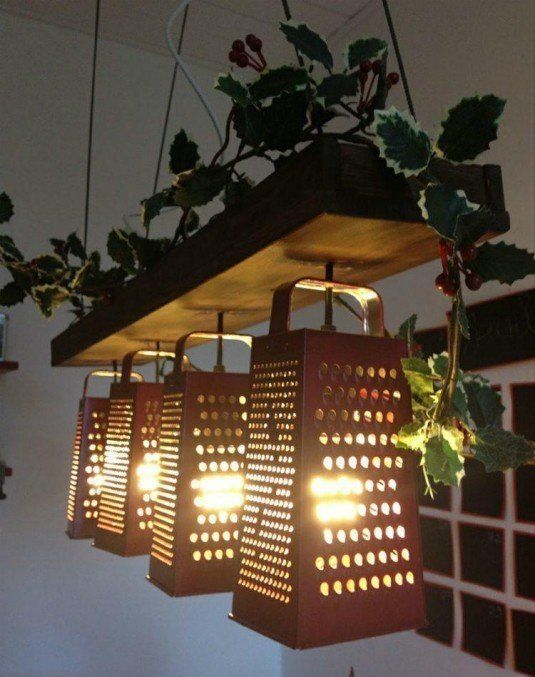 PENCIL HOLDER 
If you didn't know where to put all that pens and pencils that your little one use every day, then take a look at the picture below. The old cheese grater can also be a fantastic pencil holder.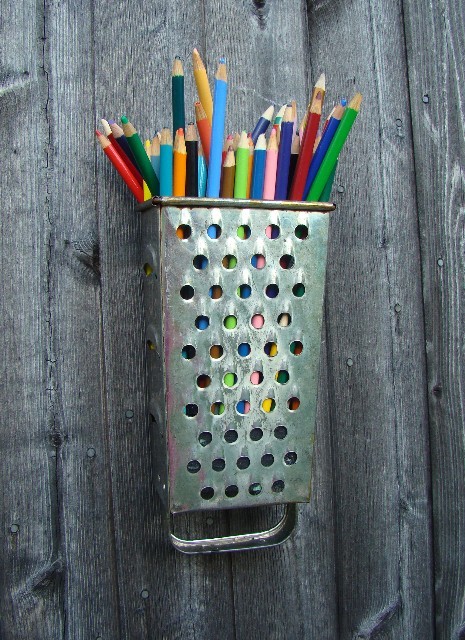 SUNBURST WALL DECORATION
This wall decoration below looks like the popular sunburst mirrors that are usually seen in the living room. You don't need to spend a fortune, but do something on your own. This project is very easy for creating and it looks magnificent too.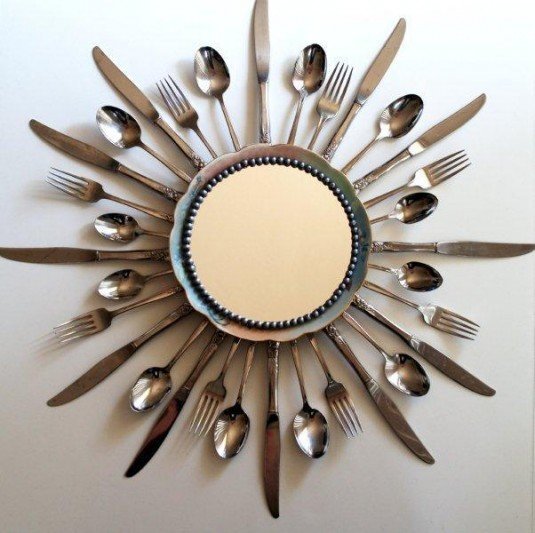 COFFEE MUG HOLDER 
If you are a coffee mug lover, then I have a very interesting solution for you. The holders below are perfect for displaying your mugs. They are very creative and innovative. The colors and patterns of the mugs will bring freshness to your kitchen. You can make them with spoons, forks and lids.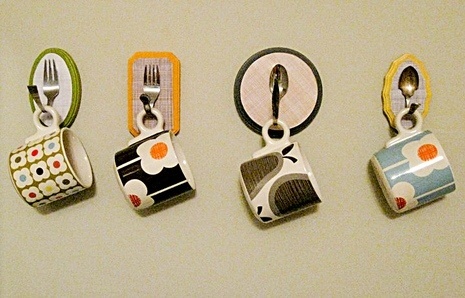 KEY RACK 
This small and very interesting key rack is made of wood and spoon. It is very easy and quick to make and you need to recognize that it looks fantastic. You need a little piece of wood and a spoon. Paint the wood and bent the spoon. That's it! You won't lose your keys anymore.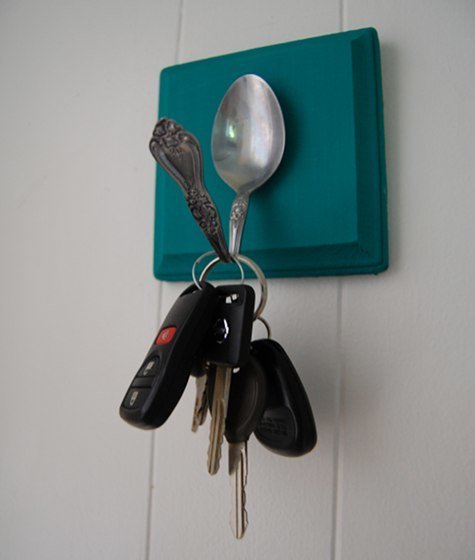 Collecting mugs and cups can be very interesting hobby, but using them for creating interior decoration, like hangers, wall decor, jewelry holder, etc. Pick the project that you like the most and create something that will beautify your home.