Much like getting your car washed, your nails done or getting a new haircut – organizing your closet is a great way to cut the clutter from your life and save yourself a lot of time. Before you see the brilliant closet organizers that I have selected for you, read these easy steps that will help you organize your closet.
Use the right hangers for your clothes. Silk and slippery pieces should be hanged on hangers with padding, because they will keep them from dropping to the floor. Skirts and pants should be hanged on plastic hangers, while the coats and jackets on heavy wooden hangers.
A piece of a pegboard should be mounted not only in your kitchen, but to your closet too. Screw in hooks and pegs and hang your scarves and purses.
Your accessories, headbands, socks and other small items can be stored in plastic boxes.
Hang a mirror on the door.
READ ALSO: Magnificent Master Bedroom Designs
Now see these closet organizers that I have selected for you. Enjoy!
WOMEN
Before women start organizing their closets, they should first get rid of the clothes that are not wearing anymore. You will need space for storing shoes, night clothes, underwear, coats, suits, evening dresses, dresses, blouses, trousers, skirts, makeup, mirror, accessories, etc. Usually the woman's closet is 7'height and 2′ deep. The width of the closets differs, because of the space available in every room.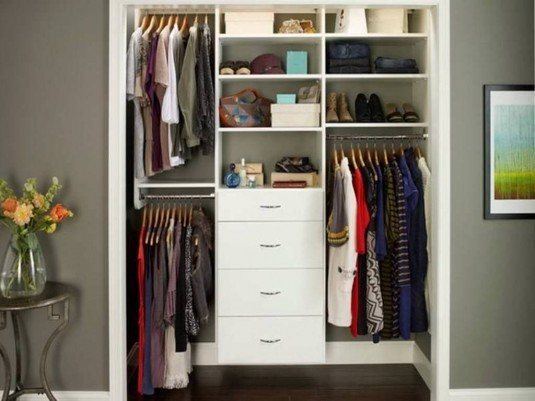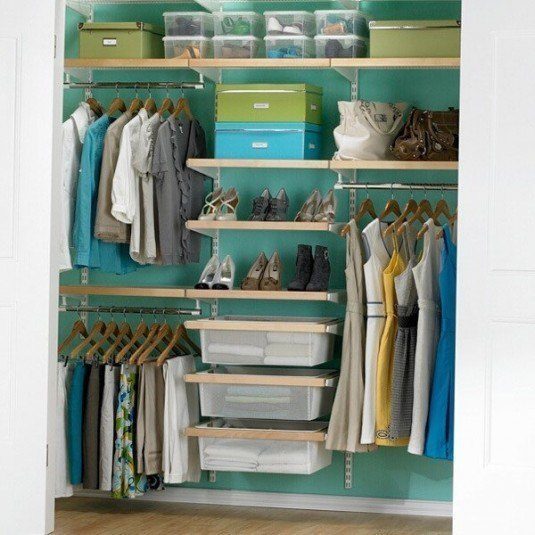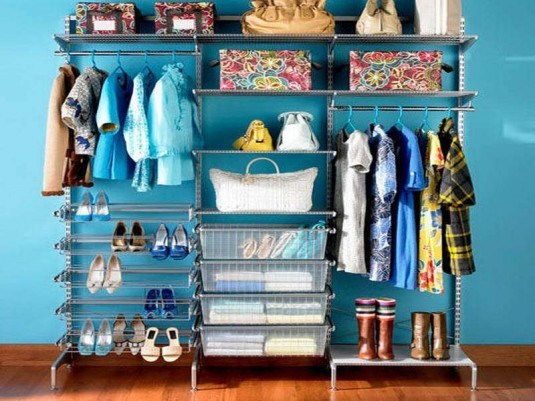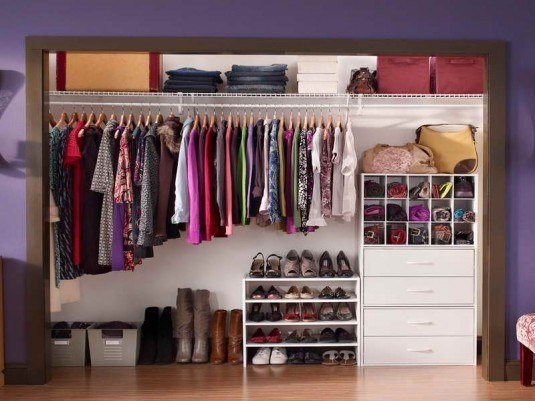 MEN
May the men have less clothes than the women, but that doesn't mean that they need smaller closets. You will need a separate space for socks, underwear, nightclothes, shoes, ties, suits, pants and shirts. All these pieces can be stored in a closet 7′ high and 2′ deep. The width of the closet will depend upon the space available in your room.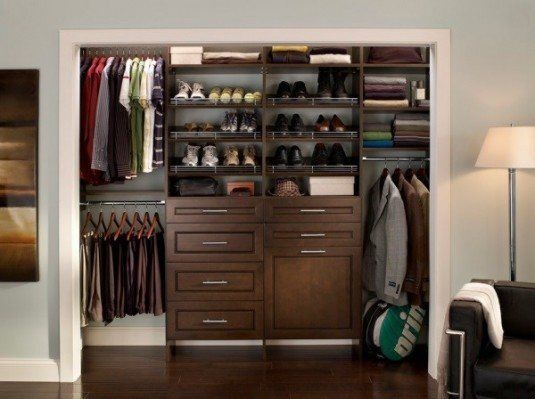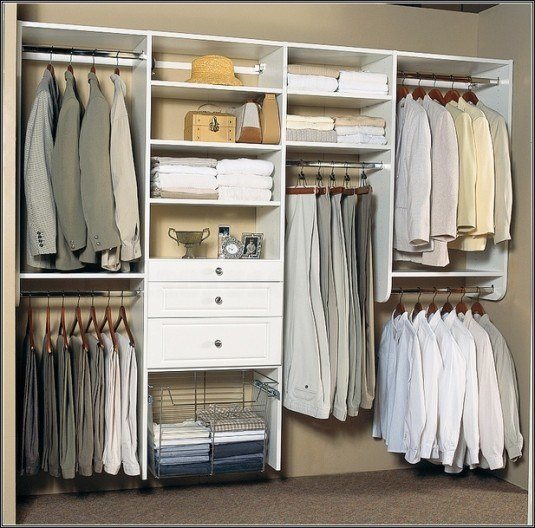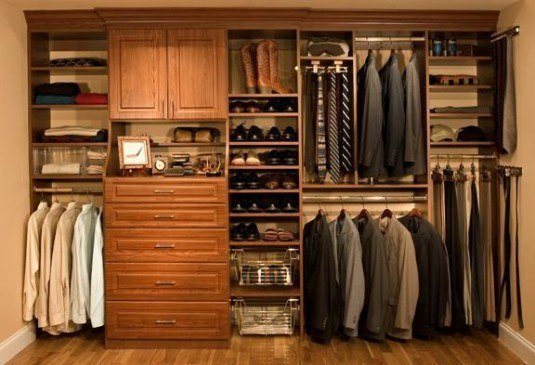 KIDS
Kid's closets require space for underwear, clothes, shoes and toys. That means that it should be divided at least into 2 parts, since the lower one can be reachable for the children, while the upper part only for the parents. Usually the kid's closets should be a minimum of 7′ high and 2′ deep. I really like the closets that are divided into more parts, so I can organize the clothes well. The baskets are kid's closet essentials as they are perfect for storing toys. See these amazing kid's closet organizers below and draw some inspiration.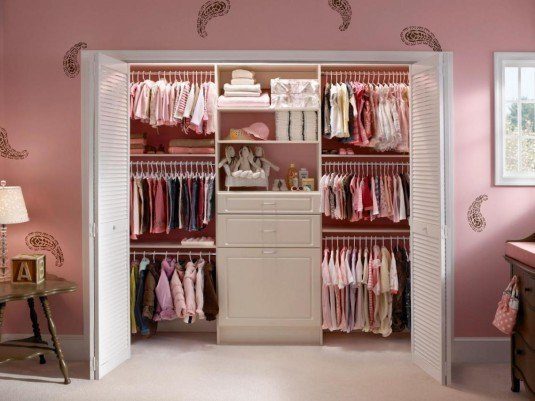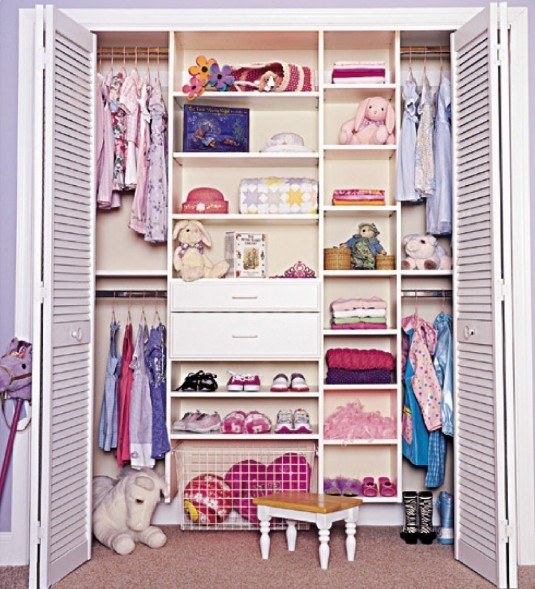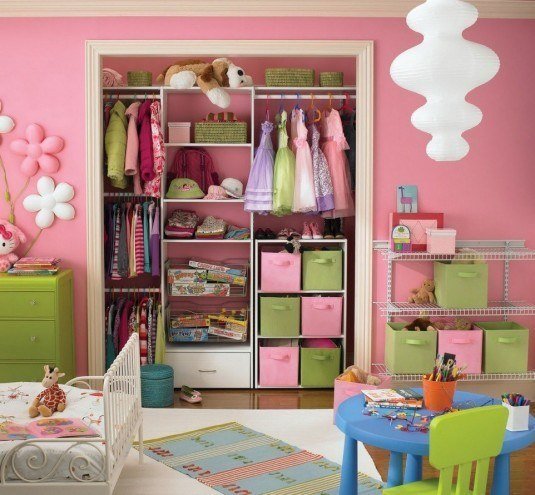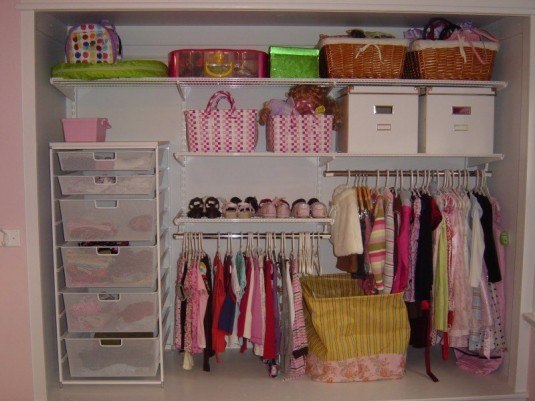 Thank you for reading! Enjoy in the rest of your day and stay up to date with the content of Karma Stream!