For today, my post is called "Warm and Inviting Living Room Furniture Ideas". I have selected the most beautiful ideas that will blow your mind and will completely change your views on what warm and inviting living furniture is. Let's take a look at these amazing ideas below.
SEE ALSO: Magnificent Scandinavian Living Room Ideas
Add a funky touch to your living room by embellishing it with a chevron blanket, pillows and painting. For more fun and interesting look, you can sort the books by color. The chairs in both living room and dinning room can be made of the same material, in this case the chairs are made of leather.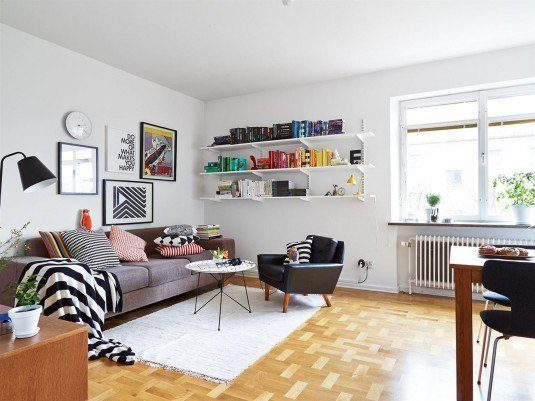 The white walls can be embellished with colorful paintings and on a purely white sofa can be thrown striped, colorful pillows, like on the picture below. If you like the bohemian style, you can add some decorations, music instruments, patterns that will beautify your room and show your personality.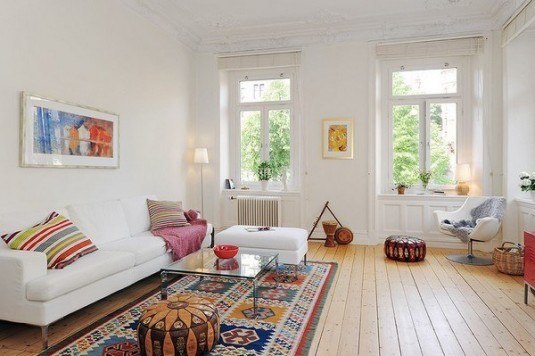 Every neutral living room will look more beautiful if there is one or maybe two colors that will differ and will pop out from the whole interior decor. In this case, lime and blue are the colors that are popping out. The easiest way to add accent in your living room is through adding pillows in bold colors.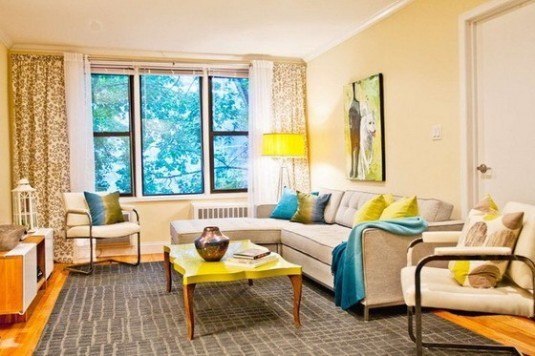 The room below is a perfect example of mixing both, traditional and contemporary style. The lamp, mirror and shelf look very modern, while the carpet, walls and coffee table look very old.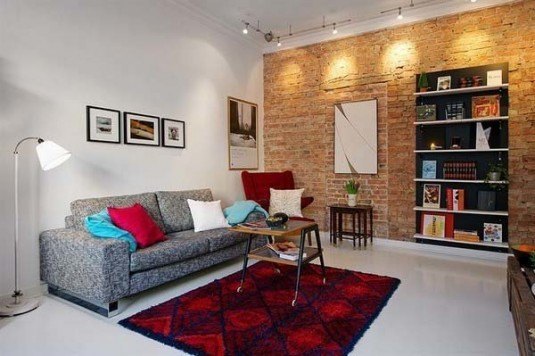 Very warm living room with a beautiful sectional sofa, gorgeous wall mirror decorations and simple wooden coffee table. The pillows thrown on the sofa are making it more astonishing and relaxing.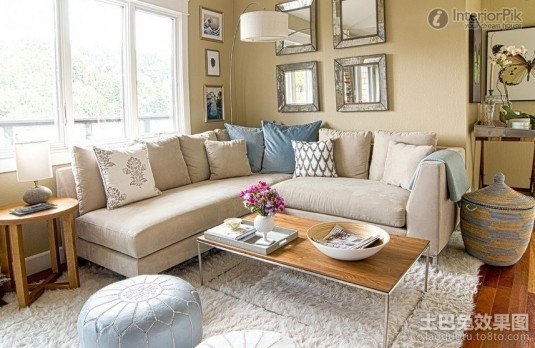 The golden color, the form of the coffee table, the chairs and the piano make the room look antique, yet glamorous and stylish. The flower arrangement on the table bring freshness in the room.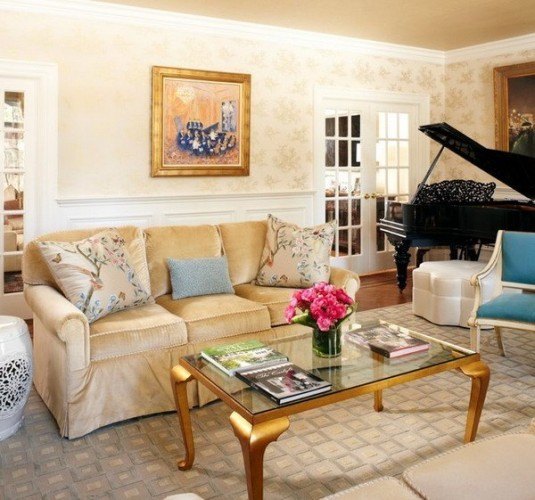 Pink and yellow go great together and the picture below is a magnificent example of that. The dotted pillows on the sofa are breaking the monotony and beautifying the room.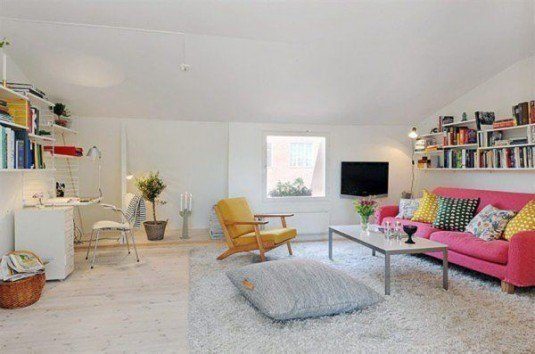 You can make your gray living room more lively with adding some orange pieces, like orange pillows, painting and lamp. This color will make your room more inviting and pleasant.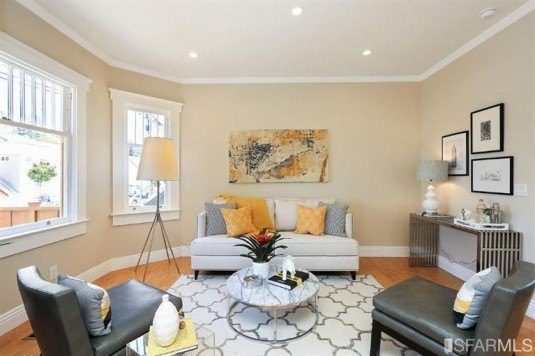 Fabulous living room with contemporary details. I really like the frames hanged on the walls and the sculpture on the floor. The bold color of the sofa fits great in the whole interior.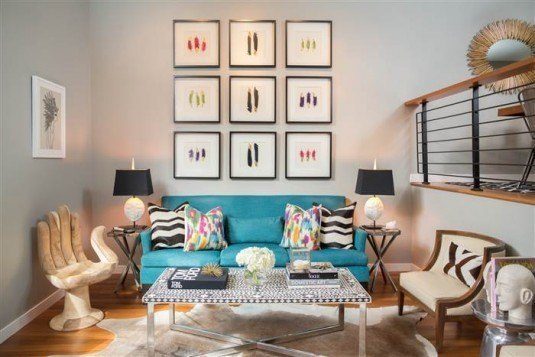 Charming, warm and cozy place for living! This is my favorite living room. The colors of the living room furniture are wisely chosen.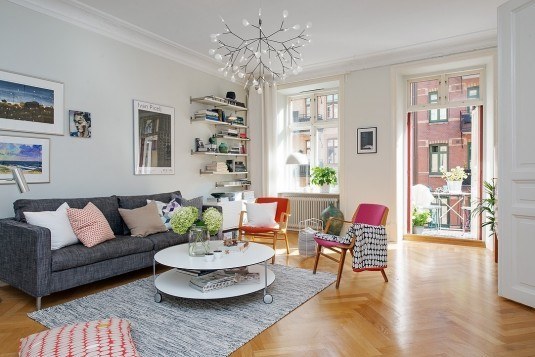 I hope that you have liked these living room furniture ideas. If you have some other suggestions, please let me know. Thank you for reading! Enjoy in the rest of your day and stay up to date with the content of Karma Stream!