Yesterday, I was sitting in my yard and thinking about how beautiful my yard will be with flowers and plants. So, I searched the net to find some interesting garden ideas to draw some inspiration. What I have found, were these top 10 diy garden ideas you need to see right now.
I suppose that you also have a lot of old and boring pots in your yard that need to be changed immediately. There's no need to spend a fortune on flower pots and planters.
SEE ALSO: Unique Backyard Water Features
These ideas won't cost you nothing. Look around your house to find the same or similar planters as these here and to embellish your garden in just a few minutes.
Blue Teapot Planter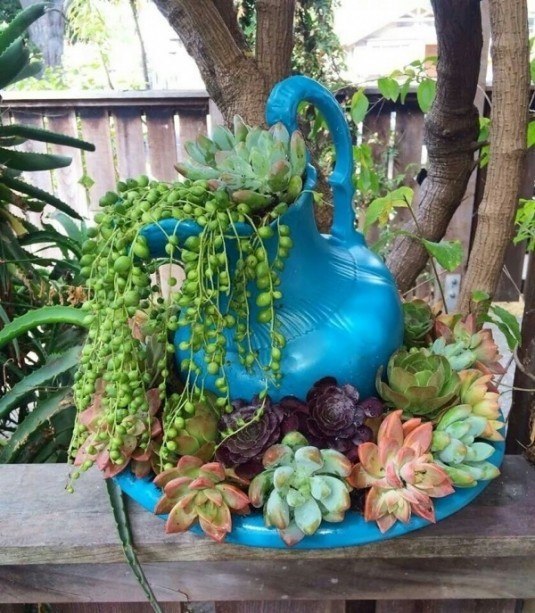 Vintage Birdcage Planter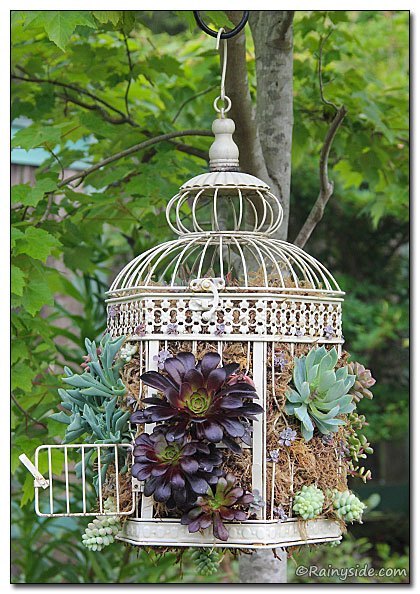 Why not to add a little bit of charm and whimsy to your yard with items that you already have in your garage and are waiting to be thrown away. The old teapot that you got from your grandmother and you don't want to throw away because of that, can be turned into a marvelous planter easily. You can paint it in the color you want and plant it with some interesting flowers.
Your bird passed away and you don't want a new one? You don't need to throw away its cage, but turn it into a vintage planter.
Colorful Tire Planters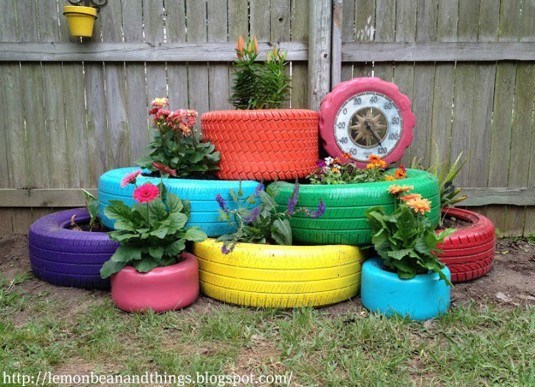 Wooden Truck Planter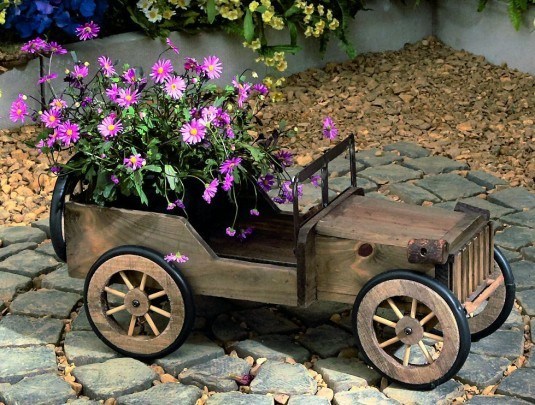 Some flowers and plants need more space to grow, so we should find some other interesting solutions that will meet that specific need. The old tires can be turned into planters easily and are big enough. Take a look at your garage, you may already have old tires and you can start creating your next project immediately. You can place them on the ground or you can hang them on a tree.
Old Piano Planter and Fountain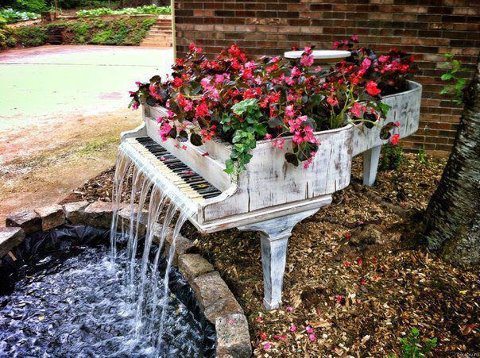 Red Chair Planter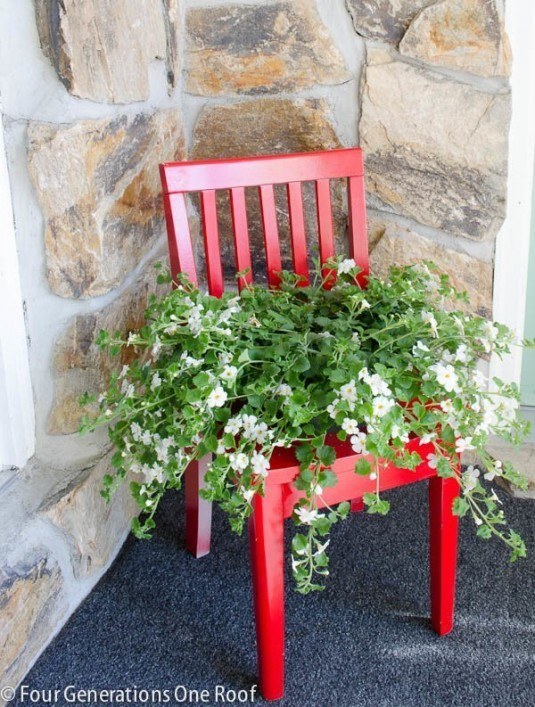 If your kids have grown up, you can transform their tracks into planters. You can use their boots as planters too. Hang them on the wall, fence or any other interesting place.
Hanging Tire Planter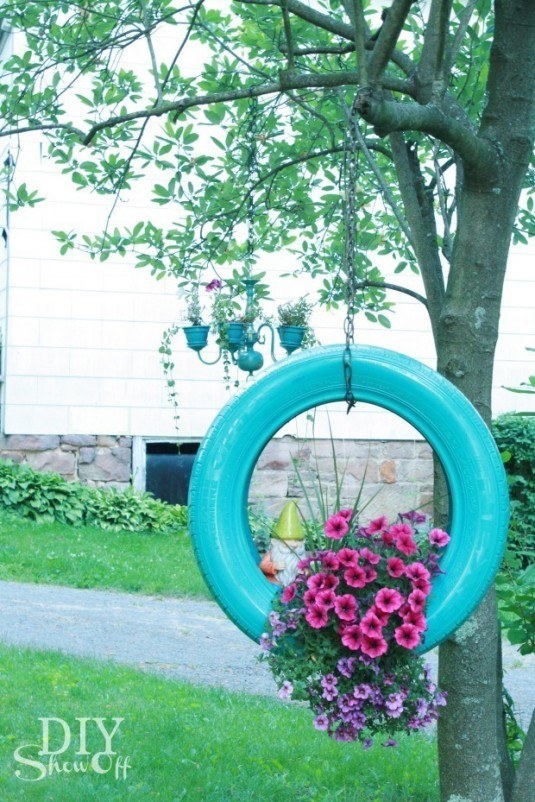 Colorful Rain Boot Planters
Peep Toe Rhinestones Platform Shoe Planter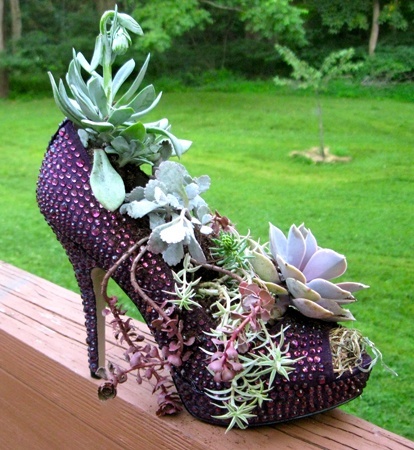 Antique Bike Planter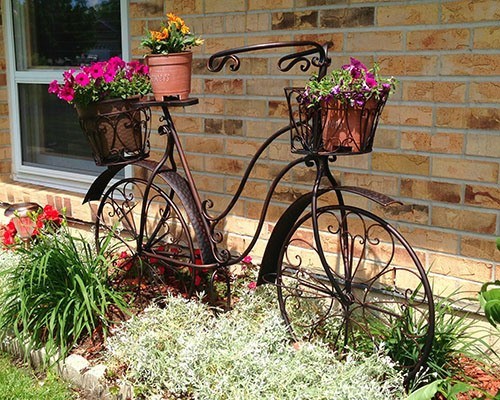 You can add a vintage touch to your yard with an antique bike planter. Or if you want to make your yard a place for maximum relaxation, turn the old piano into a fountain and embellish it with flowers. You will listen the sound of the water all year round and enjoy the beautiful life.