The boundaries in most homes are made up purely of walls and doors. But, the both options can make the house small and cramped. If you are lucky to live in a large house, then a large number of walls and doors won't be an issue.
If your home is fairly large, it may not be an issue to have a large number of doors but, smaller houses can become overwhelming with many doors and walls. I have a solution for all of you! My post for today is called "Smart and Creative Room Dividers You Need to See".
Room dividers are always a good alternative that will make your room look larger and sophisticated and stylish as well. Let's take a look at these ideas below!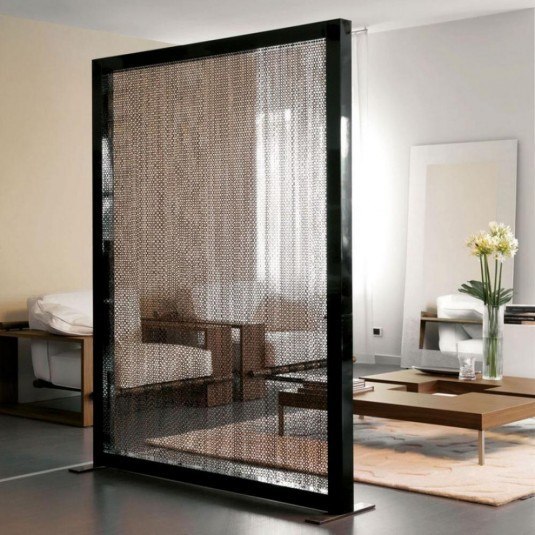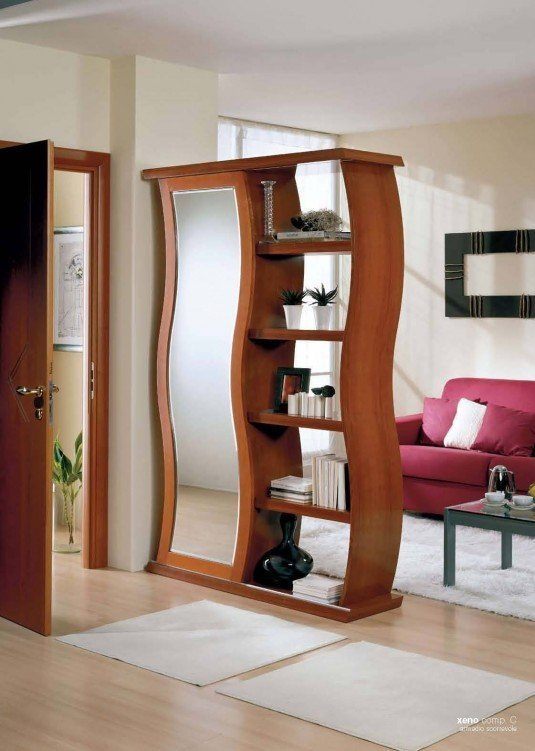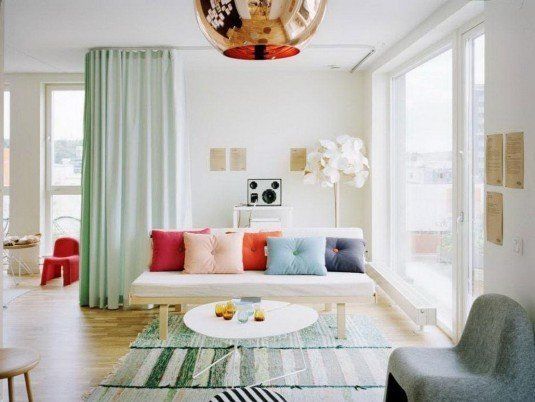 You can find a wide selection of room dividers on the market. Plus, if you are in the mood to create something on your own, why not creating a room divider at home? There are plenty of room dividers that can be made in just a few minutes and that will make our room much more beautiful.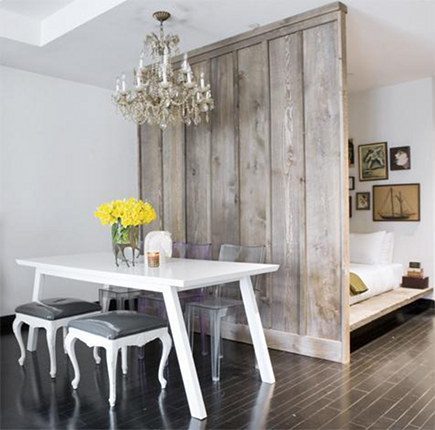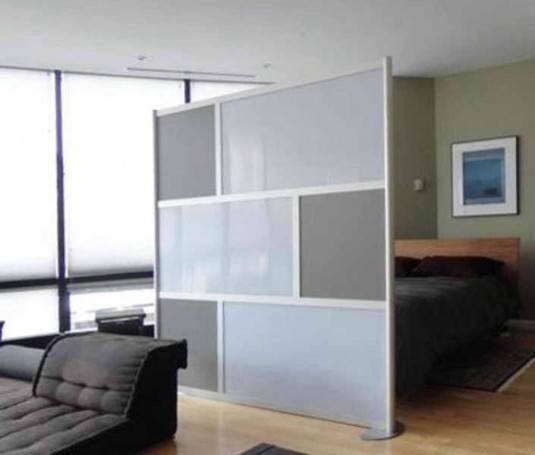 When you think of curtains, you probably picture the windows in your home and the things that cover them. However, curtains are used as room dividers and are very popular nowadays. A curtain rod should be only installed along the ceiling and curtains should be attached. The process is very easy and will divide your large room into two smaller sections in no time.
Curtains room dividers are made of fabric and there are so many options to choose from. That's mean that you can all find curtains to match to your interior design. Pick the pattern, opacity, color and material that is perfect for your home and divide your space.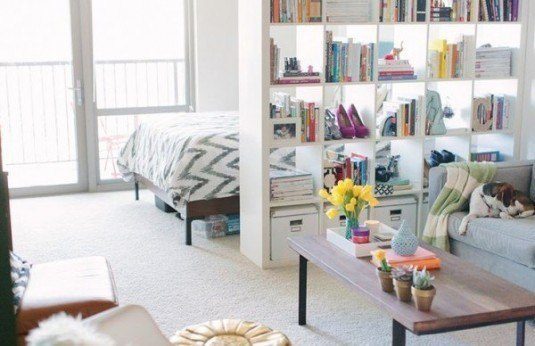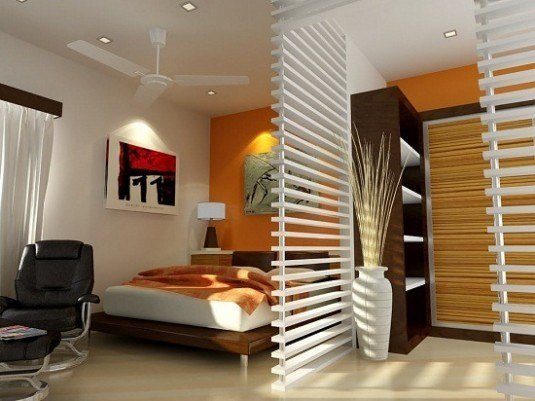 The hanging dividers are also a good alternative. While doors are stationary and fixed, these dividers are movable and you can close and open them like curtains. You can find them in many materials and patterns, so you can use your creativity and show your sense of style by incorporating hanging dividers anywhere in your house. They will provide privacy in a sophisticated and modern way.
The screen dividers are also popular. You can find them in a wide range of sizes, colors and patters.  You only need to pick a screen and hang it from the ceiling. This divider is very flexible, which means you can move it around whenever you want. The smaller ones are a perfect decoration for any house, while the larger ones can truly divide the room.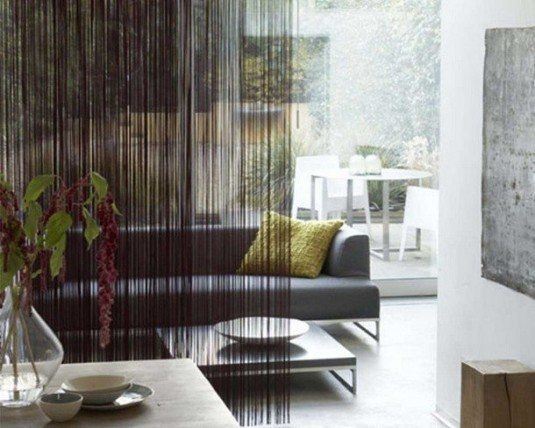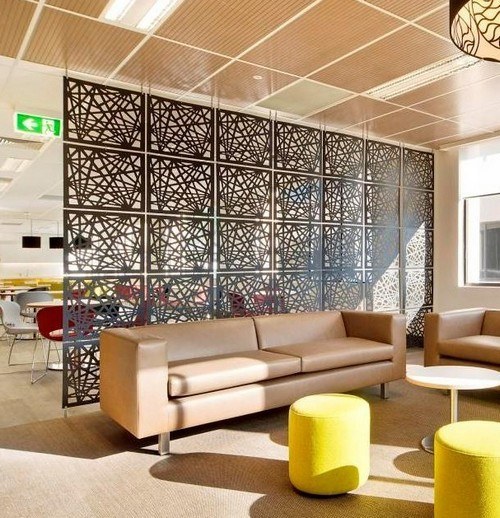 What about panels? Have you thought about dividing your room with a wooden, plastic or vinyl panel? You can find them in different colors, patterns, etc. Some of them are with open spaces and more decorative, while others are solid for privacy. If you decide to divide your room with a panel room divider, you need to install a supported track.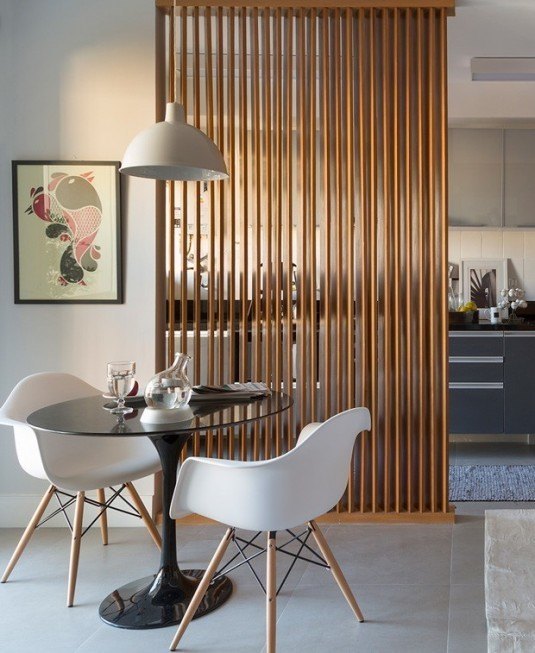 Bookshelves can also be a good room dividers. You only need to move the bookshelf in the place where you want to be the dividing line. This method of dividing rooms is perfect for large rooms that already have bookshelves.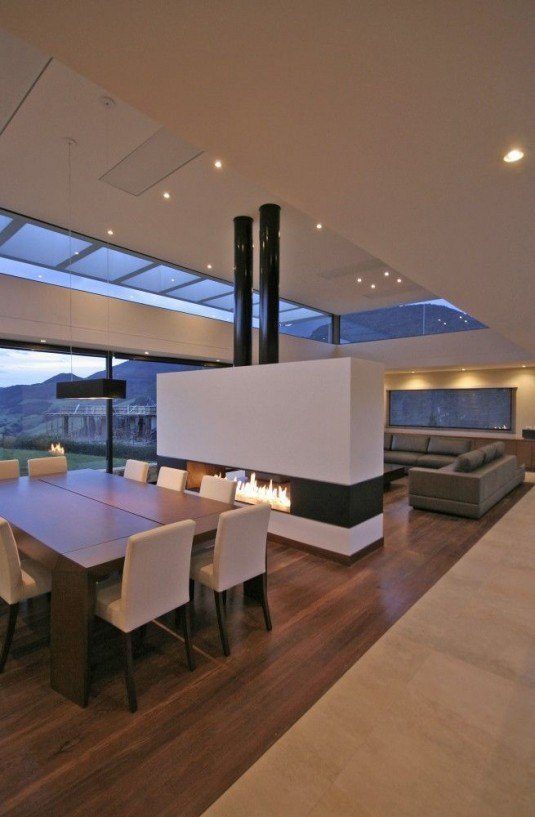 These room dividers will help you divide your large room in a stylish manner.