We spend a lot of time in the kitchen, so we should all make this area as comfortable for both, cooking and eating, as possible. A good organization is a necessity and some space saving tips are always welcome.
For today, I have a collection of magnificent Asian kitchen designs that will blow your mind. We haven't spoken about Asian style before, so prepare yourself for something unusual, yet stunning and charming.
Asian inspired kitchens feature wood cabinets and bamboo placemats. You can also recognize this style by the Japanese details, like fruit baskets, table settings and tea pot which make the kitchen cozy and inviting.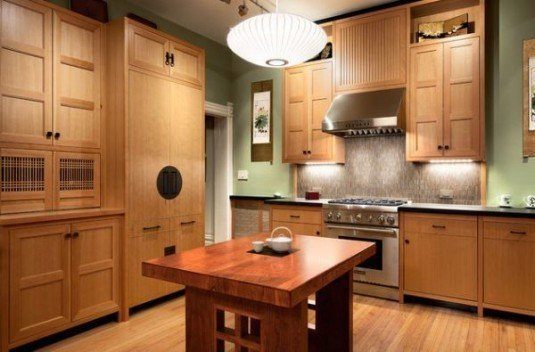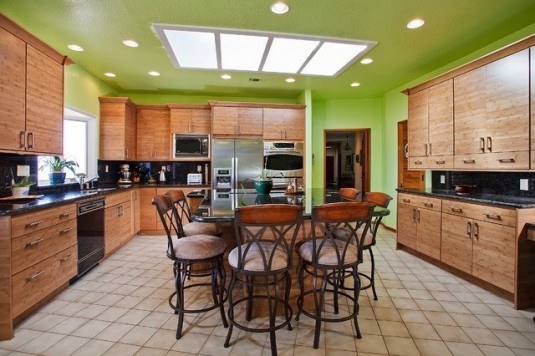 This style is one of the world's most popular interior styles. You can also recognize it after its soft elegance and simple lines. Thai, Koean, Indian, Japanese or Chinese interior design? I need to say that all of them are very similar and have sleek furniture that features clear simplicity and classic charm. The sleek furniture will bring tranquility and a sense of calmness to your home and will add a touch of exotic appeal and mysticism.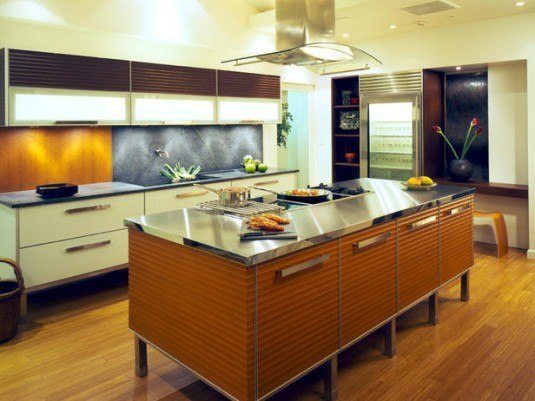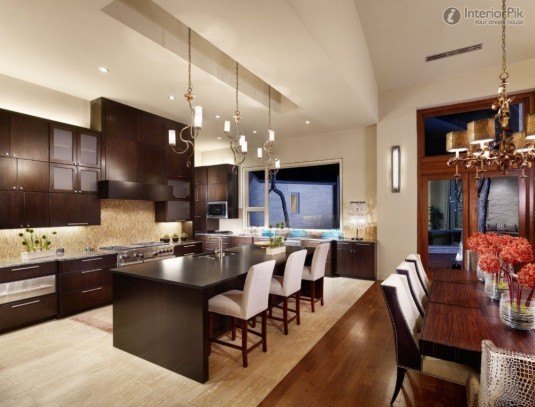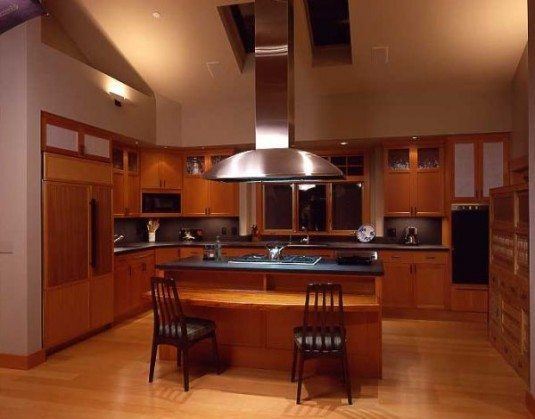 The amazing thing about this style is that fits into any home and easily become a natural extension of the other styles in the house. It can bring an exotic ambiance and a fresh look to any contemporary home with its color palettes and fascinating array of materials.
Dark brown, honey/gold, silver, black and red and popular Asian colors, while silk, bamboo, chrome and stainless steel and popular materials used in Asian kitchens.
The Asian kitchens are growing in popularity, so if you are planning to renovate your kitchen, think about this style.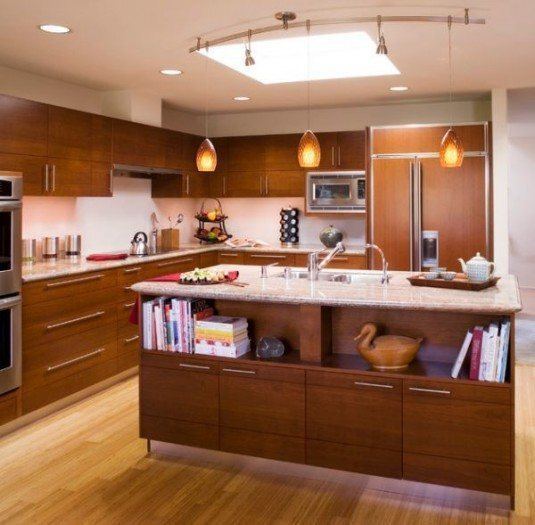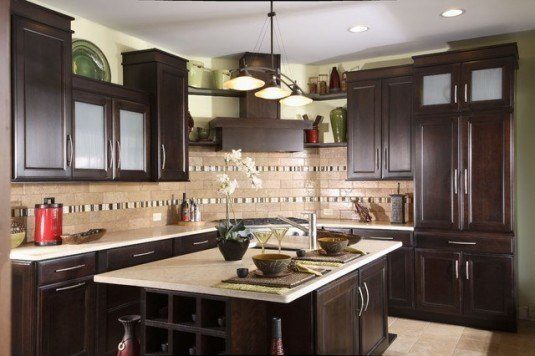 Maple, bamboo and black painted cabinets are very popular choices among the people nowadays.
The details are very important for completing the final look too. Every Asian kitchen needs ornate wood carvings, Asian dishes, large or small stalks of bamboo or Asian themed painting.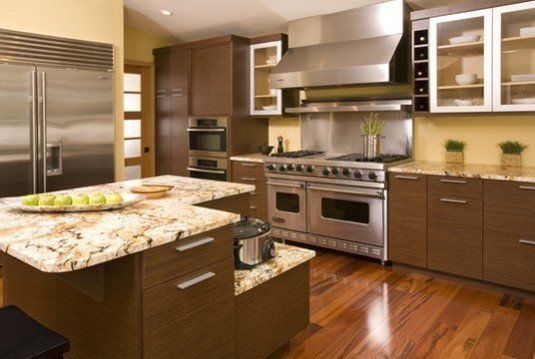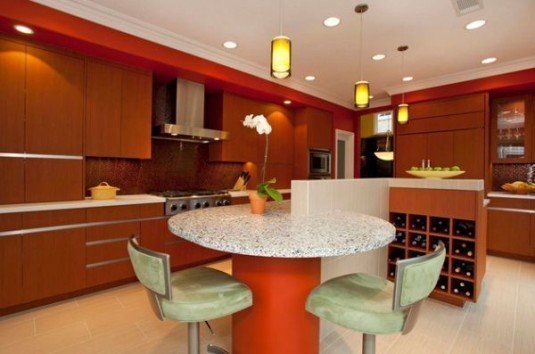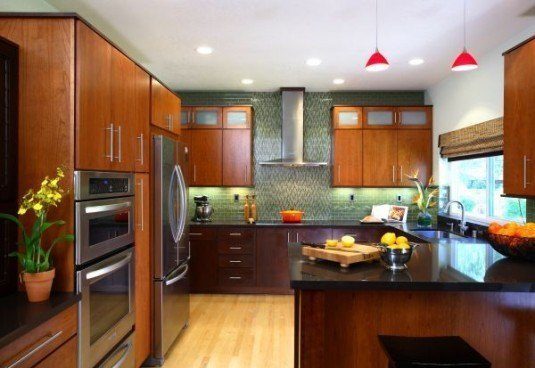 Did you like these Asian kitchen designs above? You can share your opinion in a comment below! Thank you for reading! Enjoy your day!