The world has become a place full of stressful situations, where only the strongest can survive. Even when we want to keep pace in a turbo-charged world, there is always something that tries to stop us. What should we do and where should we go? I don't have money to lend you, but I have some contemporary bedrooms with bathtubs that you would love to have in your house.
There are so many different bedrooms depending on their size, the features they offer and style. Some of them are quite modern, others are pretty simple and still there are luxury bedroom designs that we are dreaming of. I think that we all dream to have a bathtub in the bedroom, so let's take a look at the pictures that I have chosen for you! Inspire yourself and see how to decorate an all-in-one bedroom and bathroom design. Enjoy and have fun!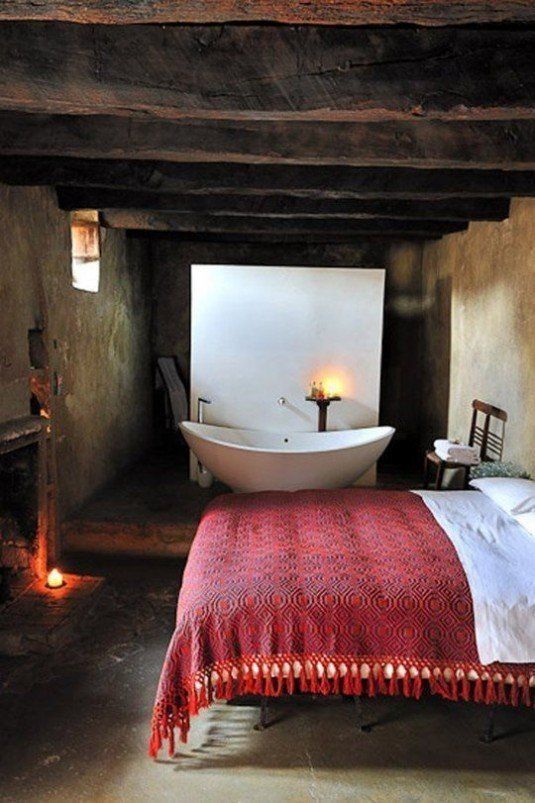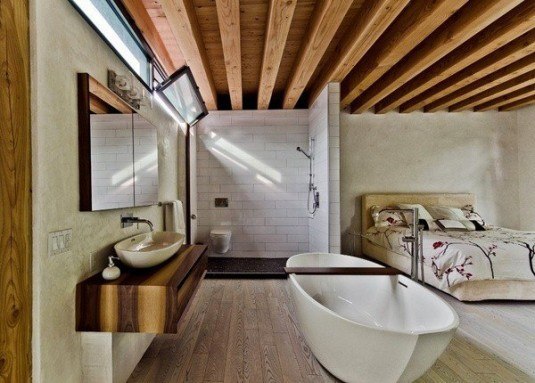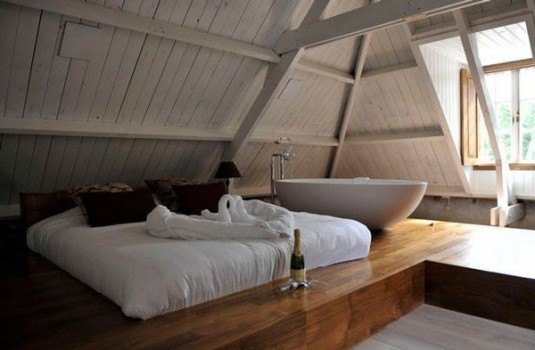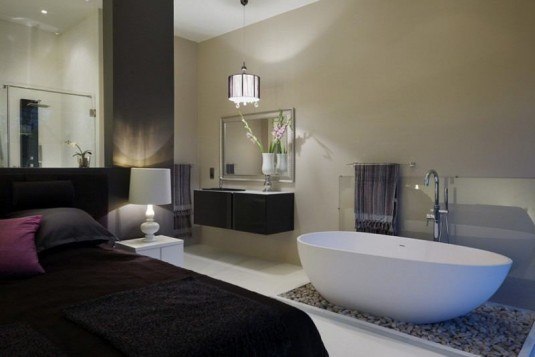 Bedrooms that include jacuzzi, glass shower or bathtub, are very unique, space-saving and functional. We may have seen bathtubs in bedrooms only in the honeymoon suits, but, they can be found in many apartments too.
If you thought that you can only dream about jumping into the bathtub straight from your bed, you are wrong. These bedroom designs with bathtubs are offering you that chance! Plus, they can fit in both, large and small rooms.
SEE ALSO: 10 Tranquil Bathroom Designs with Open Views
If you can't decide about the color of the bathtub, you can ask someone to help you or just go for a wooden bathtub design or a glass shower design, because they match with almost everything.
A wooden flooring will create a cozy and calm atmosphere. If you want your extravagant bed to remain the focal point, you should go for a sleek freestanding bath.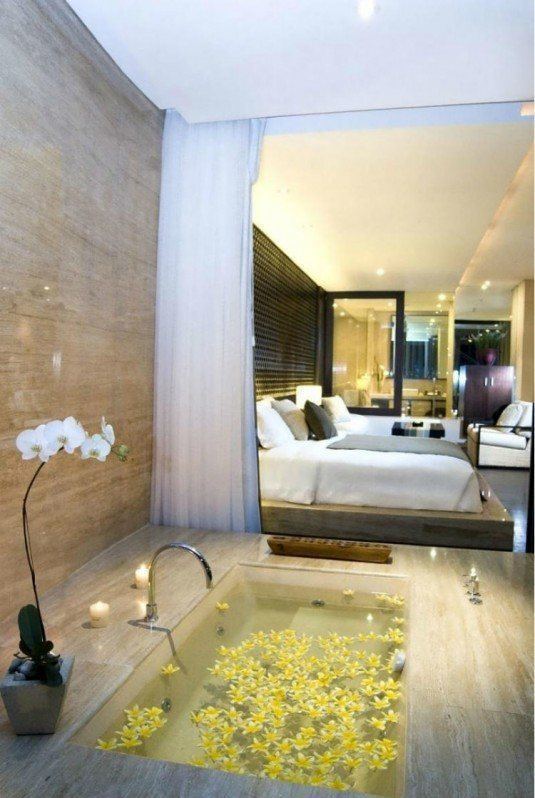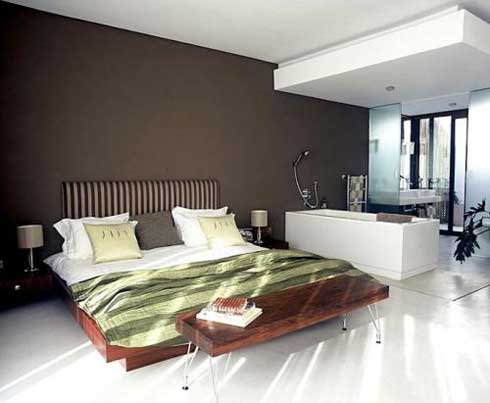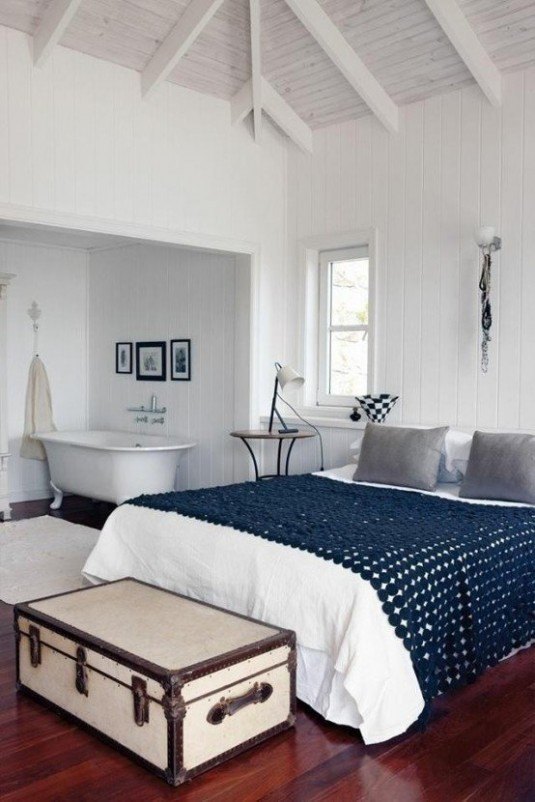 These ideas here, that put bedroom and bathroom together, will help you create unique, brighter and spacious rooms. They are great alternatives to those who are space limited or have small rooms. Open your mind and create an open living space by adding a bathtub in your bedroom.
Some people think that these ideas are not practical. That's not true! They are very practical, space-saving and unique! Plus, they are very relaxing. Who would not like to wake up, have a bath and then jump right into the bed?
You can make the bath zone in your bedroom more interesting place with wallpaper, tiles, marble or wood. If you want, there is an alternative to separate these two zones by placing a divider.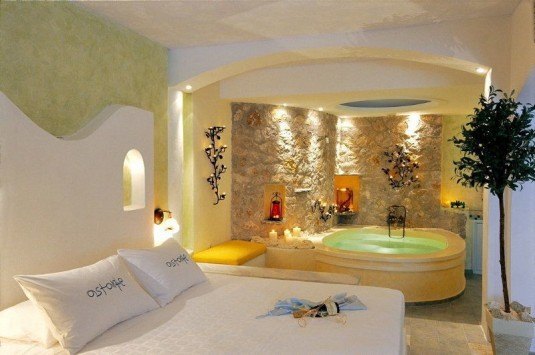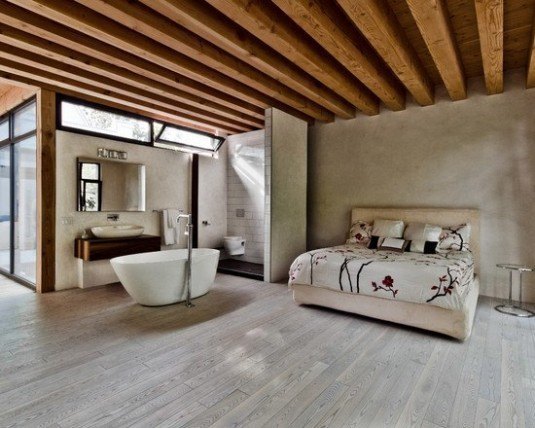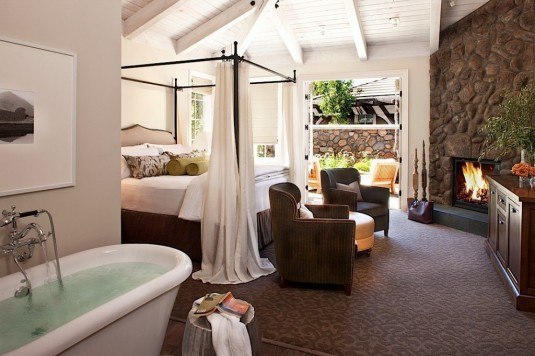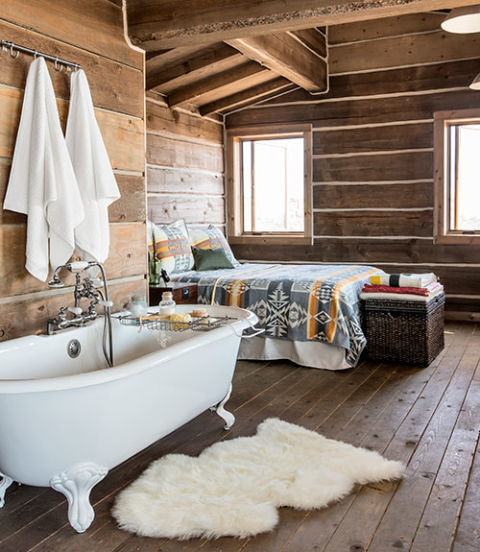 Did you like these bedrooms with bathtubs above? If you have more ideas, leave us a comment below! Thank you!