Did you make some plans for this summer? Where would you like to go and what would you like to do? Even if you can't afford yourself a vacation, we are here to take you to some places you haven't been yet, through pictures.
For today, I have made you an amazing collection of tranquil bathroom designs with open views that will take your breath away and will leave you speechless for a moment. I have dreamed for a bathroom with an outstanding ocean view all my life long and that's why I'm so excited.
If you are lucky to have a cottage in the mountains or a house with an ocean view, then you know what's the feel to wake up early in the morning and wait for the sunrise, while drinking your first cup of coffee. I can't replace that feeling for nothing and probably you can't too.
SEE ALSO: Colorful Shower Curtains for Your Bathroom
Nowadays, the most popular hotels in the world are those with a mountain or ocean view. So, if you are planning to go on a holiday, pick one of those hotels. I have selected you Tranquil Bathroom Designs with Open Views that will inspire you to pack your bags. Check them out right now!
Ocean View
The focal point of these amazing bathrooms is the ocean. You can make it more stunning if you continue decorating the bathroom in the same beachy and tropical style with flamingo figurines and candy colors. The obscure wooden accents and potted palms are two details that will make your bathroom like a paradise.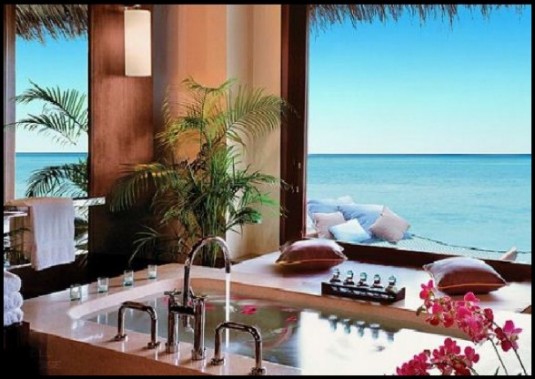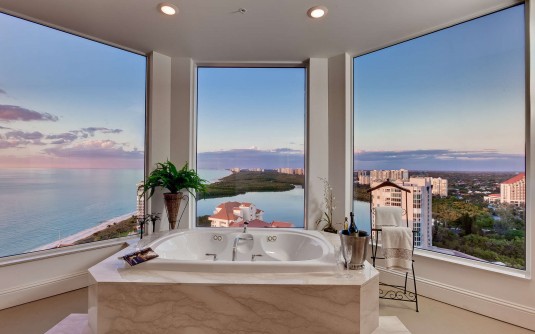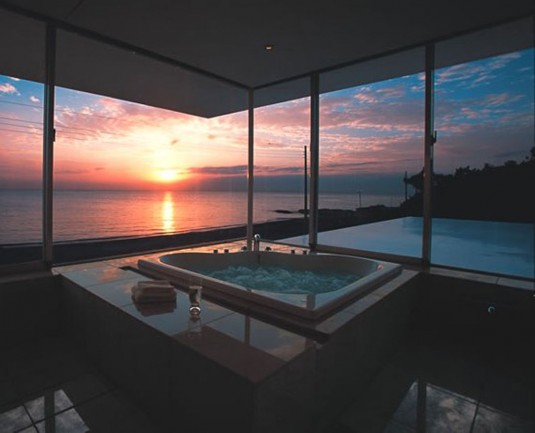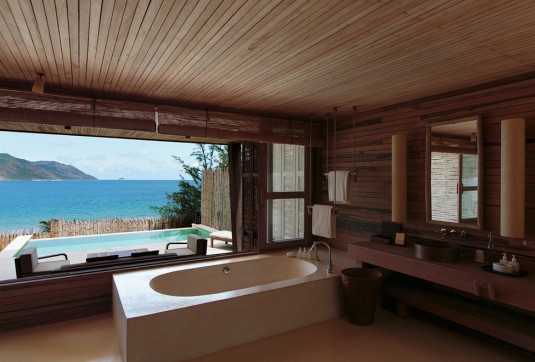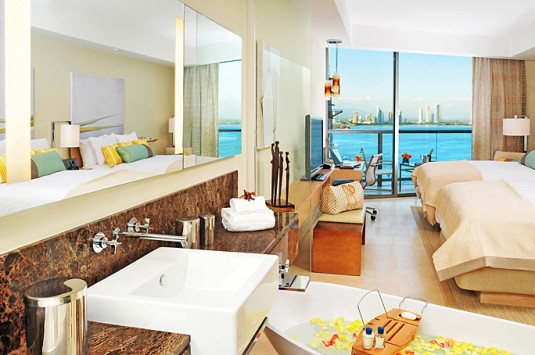 Mountain View
If you want to relax in a piece, then you should consider spending your vacation on a mountain. These bathroom designs that you are going to see below are offering you a heavenly bubble bath with an amazing mountain view. You can make the bathroom more enjoyable place for taking your bath with the lights, whether it be artificial or natural.