Even if you live in a small apartment or house, there are million space saving solutions that can help you organize your home well. For today, I have made you a wonderful collection of innovative space saving desk ideas for small bedrooms that you should definitely see. These ultra modern and functional ideas will perfectly fit in every small bedroom.
SEE ALSO: Awesome Space Saving Furniture Ideas for Small Apartments
Built-In Space Saving Desk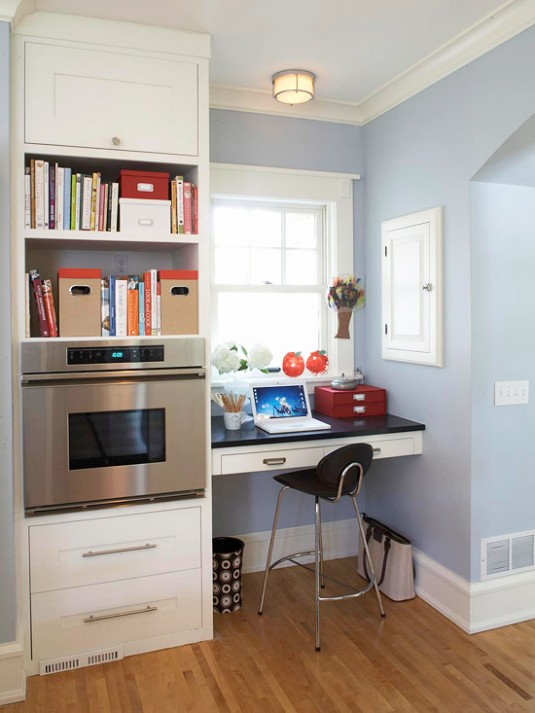 Space Saving Desk – Hidden Office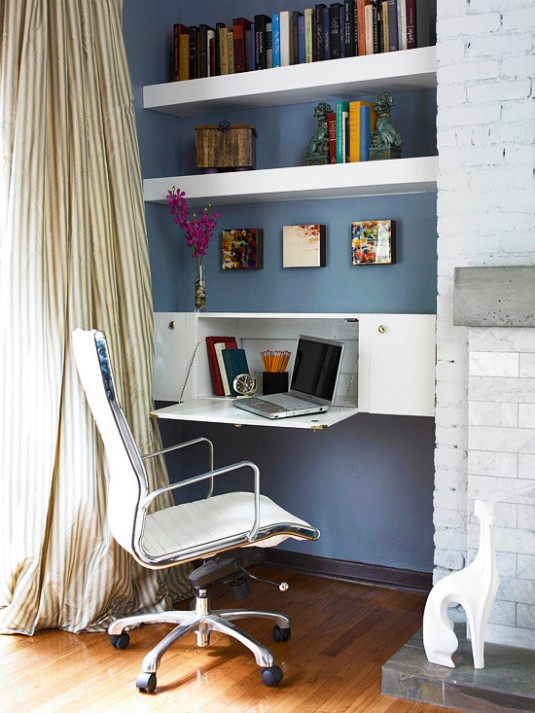 In this gallery you can also find perfect space saving desk ideas for kids room. Even if you live in a small apartment, you should organize your home in a way your kids have their own space where they can do their homework, read books, play computer games, etc. The build-in desks are perfect for the small space bedrooms. You can install it near the window, to enjoy the sun and daylight. The fold desk designs are also interesting and fun.
Nowadays, you can find space saving kids' rooms that also incorporate a place where you can store clothes, area for playing and doing homework.
Space Saving Desk Made of Palette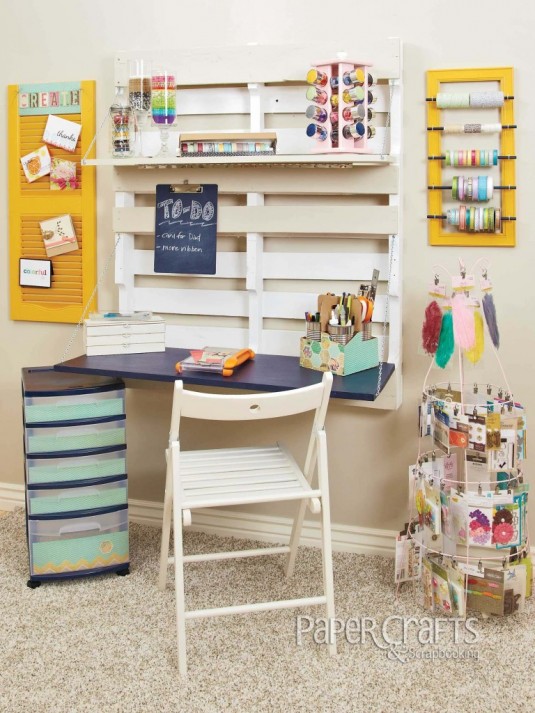 Space Saving Wooden Homework Nook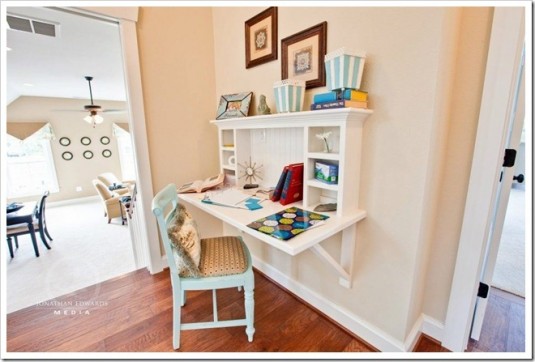 Traditional Floating Space Saving Desk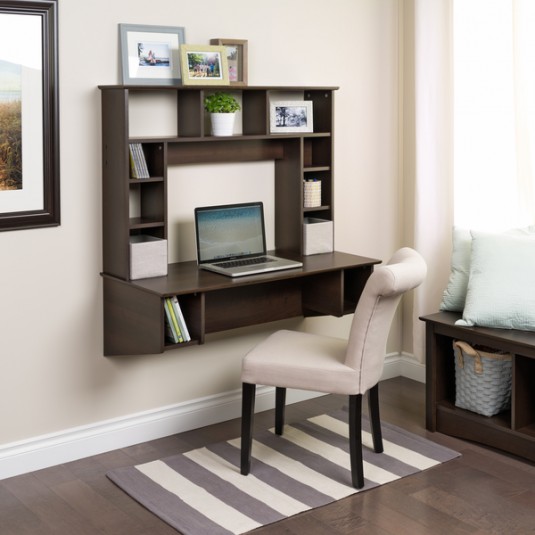 Space Saving Wooden Desk for Kids Room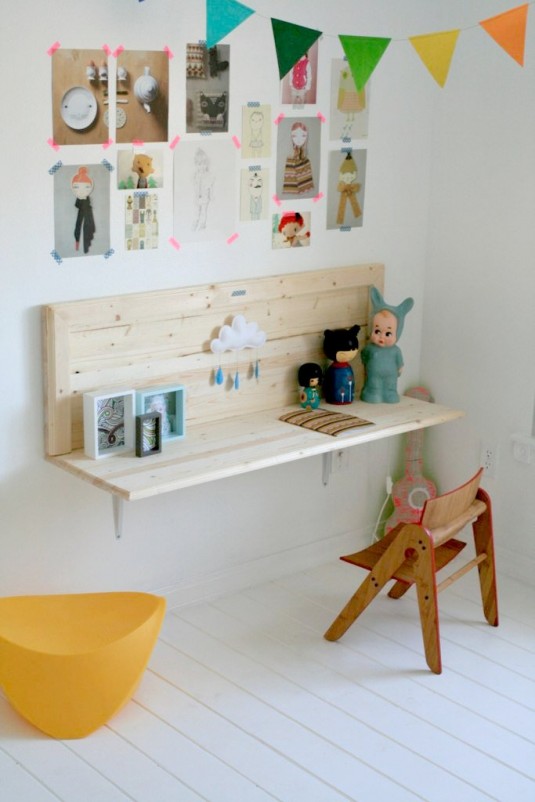 Space Saving Wooden Desk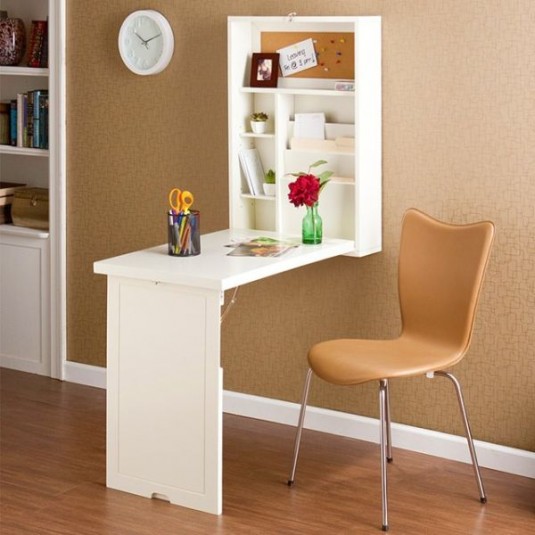 If you thought that there isn't a possibility to move your office in your house, you are wrong, because these innovative space saving desk ideas will show you the opposite. You don't have to occupy a big space in your bedroom for an office desk. A small desk won't take you a lot of space and it can be very functional and practical workplace too. Wall mounted desks are very creative and in my opinion, the most space saving solution that can be installed anywhere you want. If you don't have space for a small desk, you should think about combining the bed and the storage cabinets. The storage cabinets are very interesting and smart solutions. When you are done, you just need to close the door of the shelf and that's it – it will look like a storage cabinet in a classy wooden style.
Small White Wall Mounted Computer Desk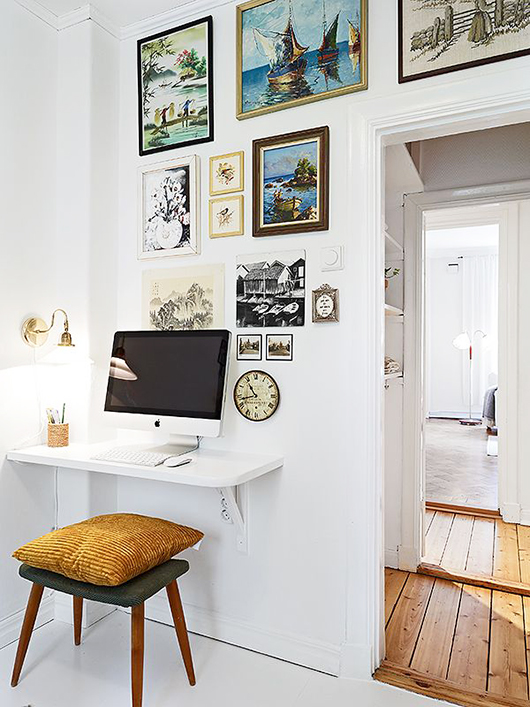 Minimalist Space Saving Oak Desk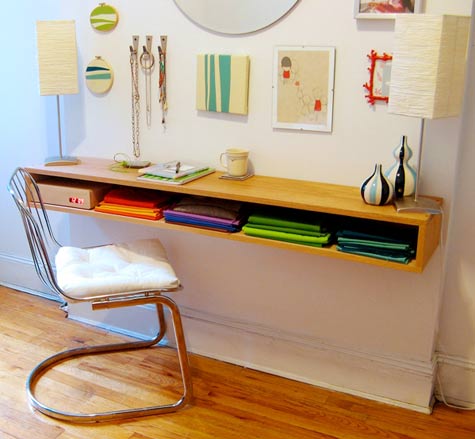 Black Wall Mounted Space Saving Desk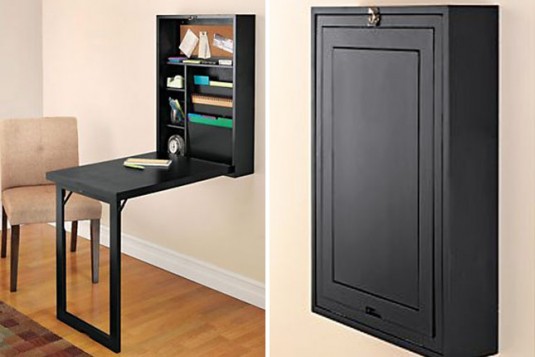 I think that all these ideas above are compact solutions that you can incorporate in your your tiny bedroom. I really like these ideas and I truly hope that you like them too.