If you don't want your house to become cluttered, then you should definitely take a look at these smart space saving furniture ideas that I have selected for you. Every small apartment needs a good organization and these ideas will teach you how to organize every room.
SEE ALSO: Life-Changing Kitchen Organization Ideas
If you want your entryway to look clean and well organized, your shoes to be in order and to have an easy access to all of them, then you should consider making or buying a shoe rack like the one below. This solution below is perfect for storing all kinds of shoes, from heels to sneakers.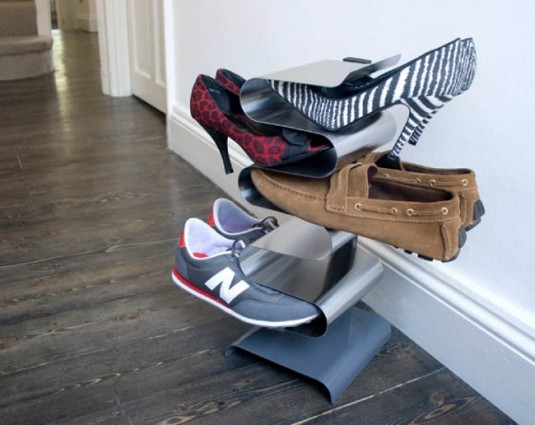 This smart drawer is perfect for the families that have pets. I think that this is the cleverest way for placing the plates with food and water for your lovely pets. Plus, your apartment will look cleaner and there won't be food all around.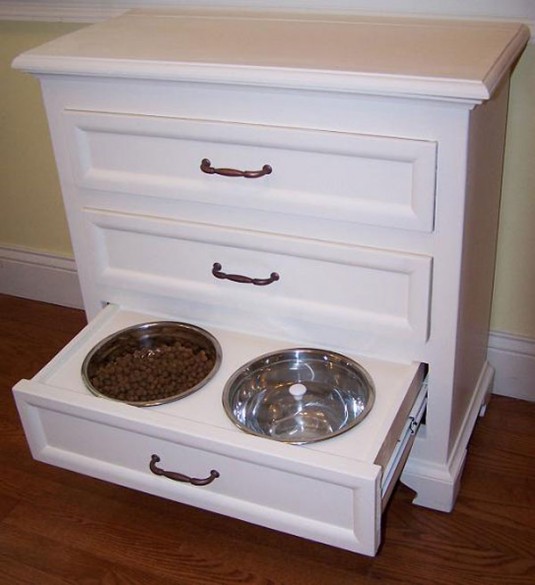 Did you know that a window blind can be a laundry rack too? I think that this is the best project that someone invented. You can use the window blind as a laundry rack and dry your clothes indoors. This multi-functional window blind is perfect for the smaller apartments.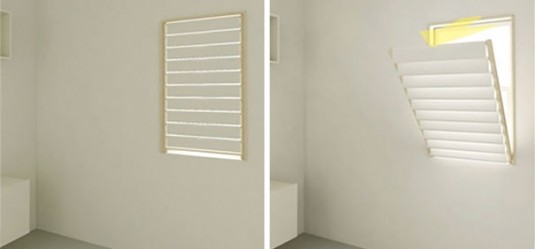 If you have a small kitchen, you are probably faced with storage issues. This smart kitchen storage idea below is perfect for both, small and big kitchens and it looks pretty amazing. The space next to the kitchen faucet can be finally used as a storage space for pens, pots, etc.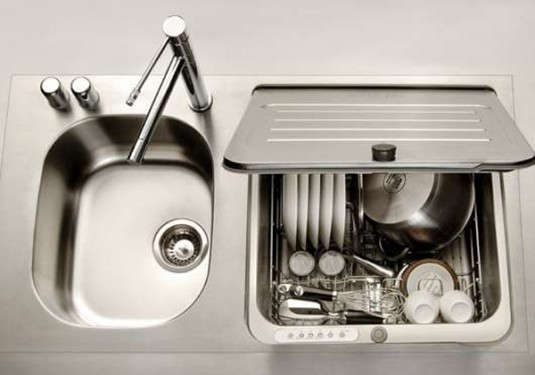 Ottomans are perfect for storing clothes, pillows, blankets and other things. This kind of furniture looks very elegant and comfortable and no one will know that there is something in it.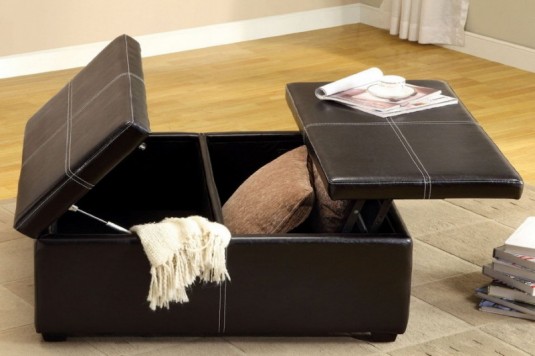 If you have stairs in your house, you can use them for storing things. This stairs below are multi-functional and have two enormous pull-out drawers.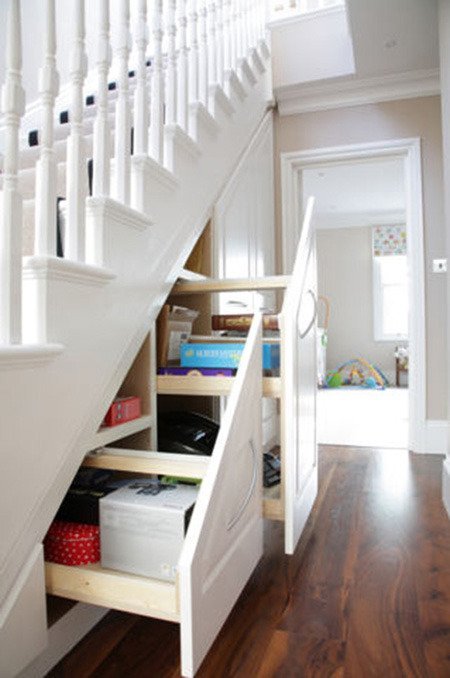 If you have a really small kitchen and you are space limited, then you should definitely see the solution below. The pens and pots are really tricky for storing, but the idea below will ease your life, save a lot of space and you will have an easy access to everything.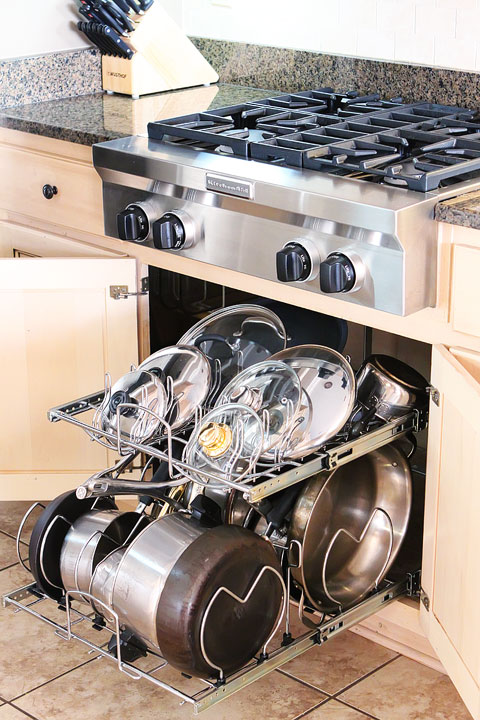 If you are a parent, you are probably facing the problem with toys all around your house. There are different kinds of baskets that you can use to store them in a clever way. The solution below is a perfect example for every apartment.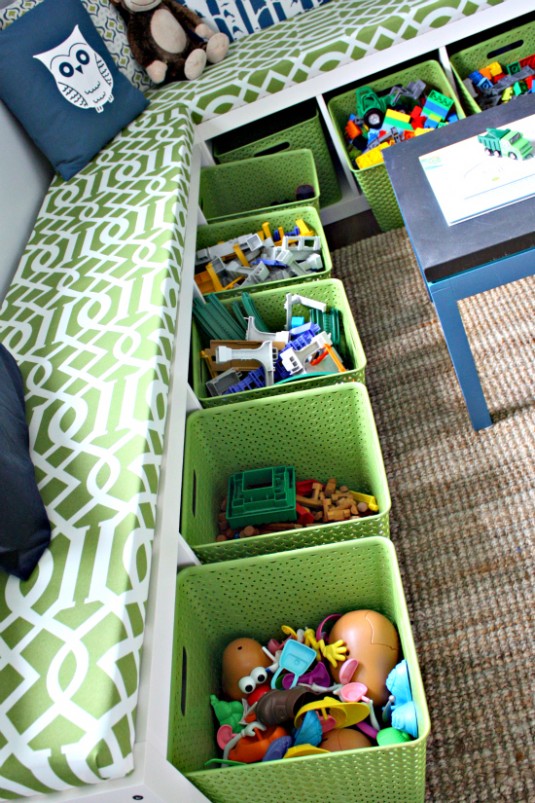 For those who love to cook and who have a lot of pots in their kitchens, I have the best solution. The pull out pot rack is very clever solution that every kitchen needs.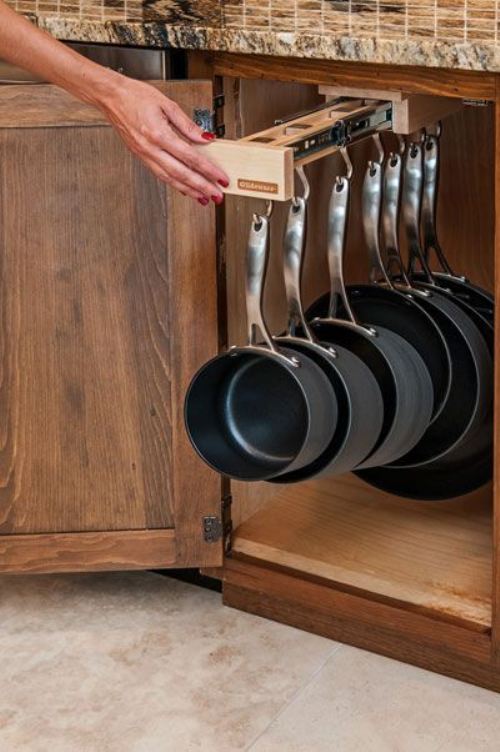 Your towels, toilet paper, cosmetics and other products in the bathroom should be placed on a neat and clean place. Baskets are perfect for storing things. Plus, they look nice and beautiful.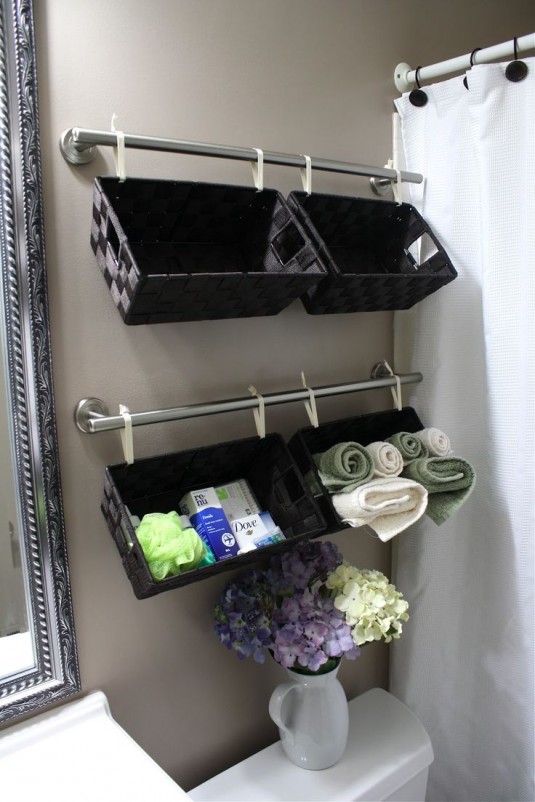 If you don't have enough space for a big desk, then you should consider buying a design like this below. This semi circular wall table will fit to every small apartment and can be used in the kitchen for preparing meals, in the kids room for writing homework and in the bedroom as a vanity table for applying makeup and getting ready.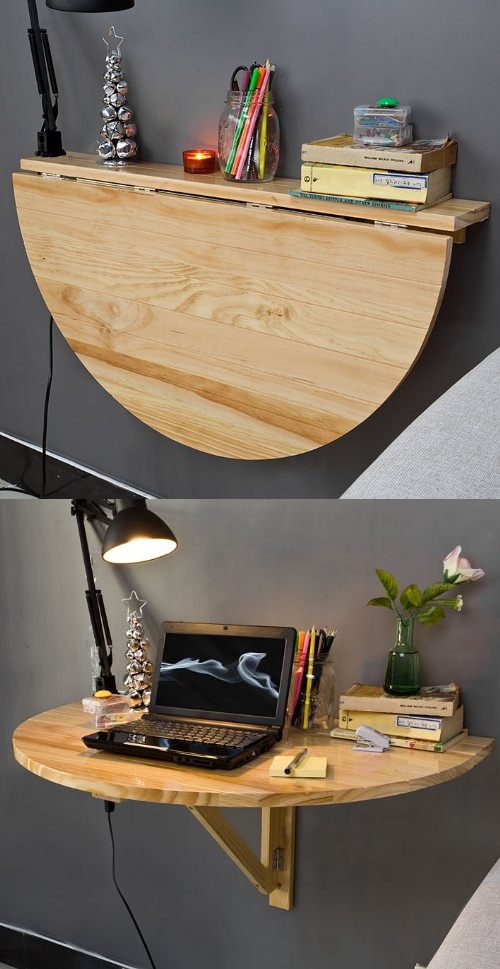 I hope that you have liked these Smart Space Saving Furniture Ideas For Small Apartments. If you have some other ideas on mind, please feel free to leave us a comment.