In the most of the houses, the bathroom is the smallest room and that hardly ever has enough space for storing things. No matter is it big or small, you have to organize it well. There are million storage tips that can help keep your bathroom neat and tidy and well organized too.
For today, I have selected some clever diy bathroom storage ideas that can ease and make your life better for living. Some of them can drastically change the look and feel of the bathroom too. So, let's check them out!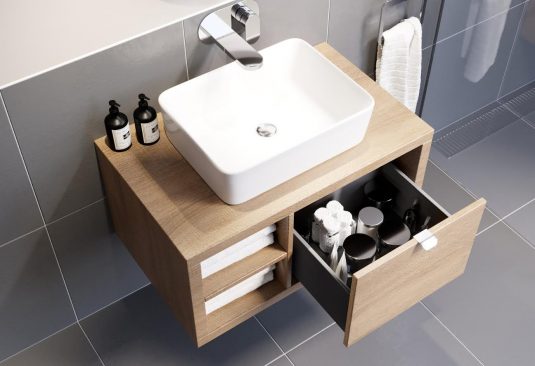 Mason Jars Toothbrush Holder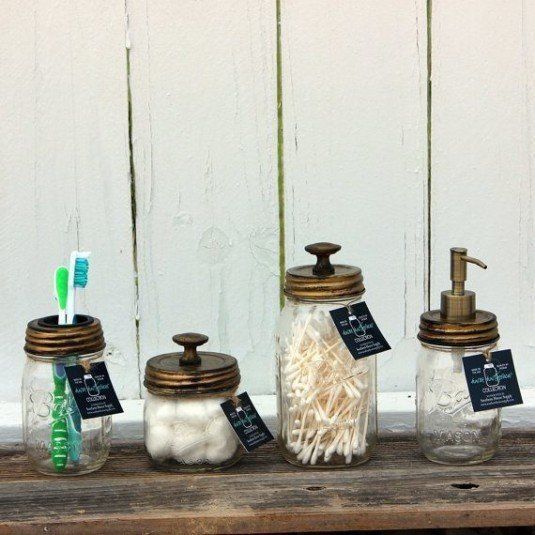 Door Towel Racks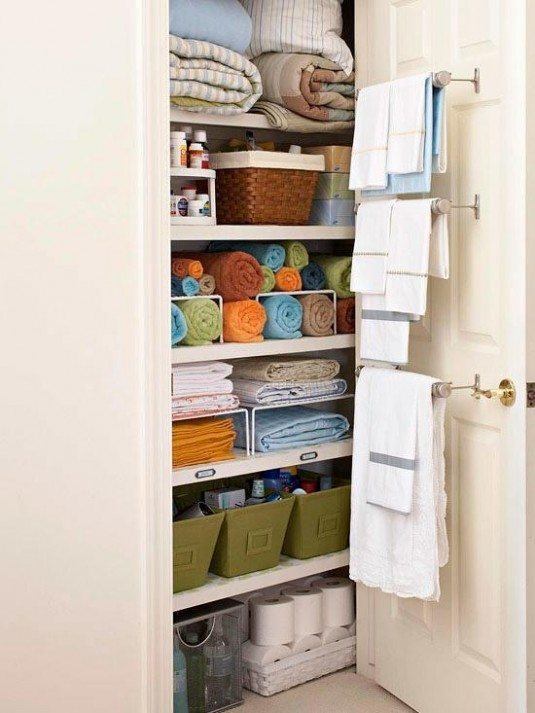 Open Cabinets and Baskets for Candles, Cosmetics, Toilet Paper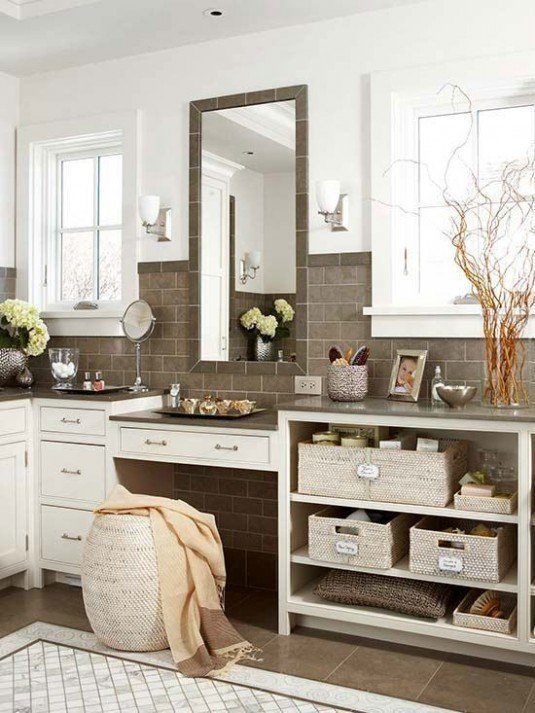 These solutions will cost you nothing, believe me. They will show you how to organize the area under the sink, where to put the towels and how to organize all that makeup you have.
Let's start from the medicine cabinet. You should make it a repository of things that you really use and need every day and the rest should be thrown away.
Combs, curlers, hair dryers, sprays and gels can take up a lot of space. You can put them in baskets, or add a door rack. Or what about a pull-out rack under the sink?
Mason Jar Bathroom Storage Solution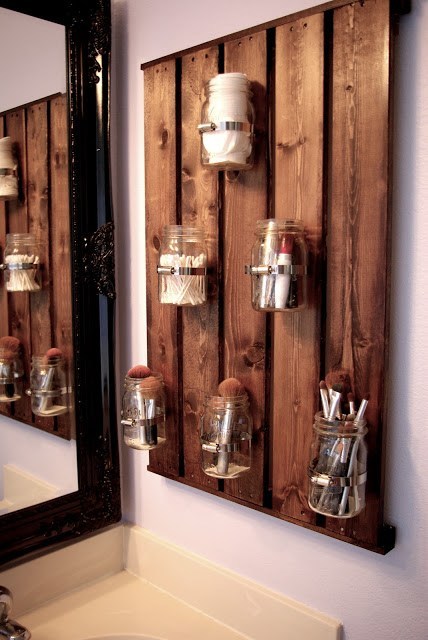 Baskets for Towels and Other Items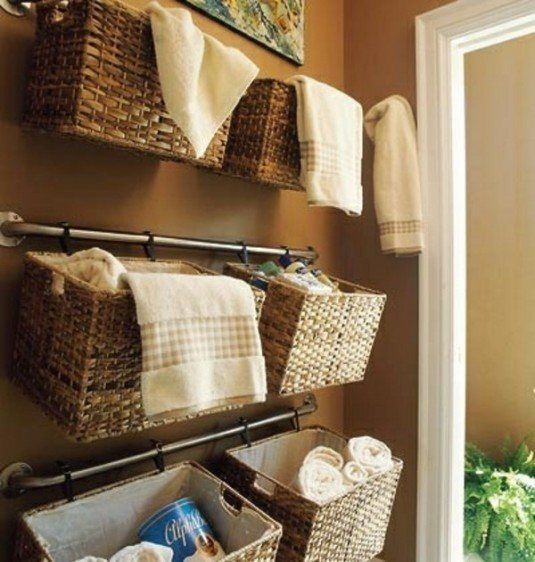 Personalized Baskets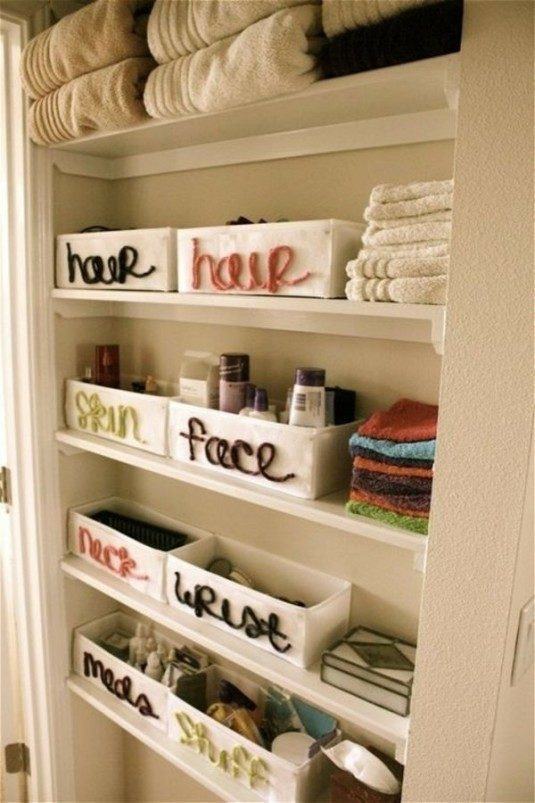 Door Rack and Towel Shelf Organization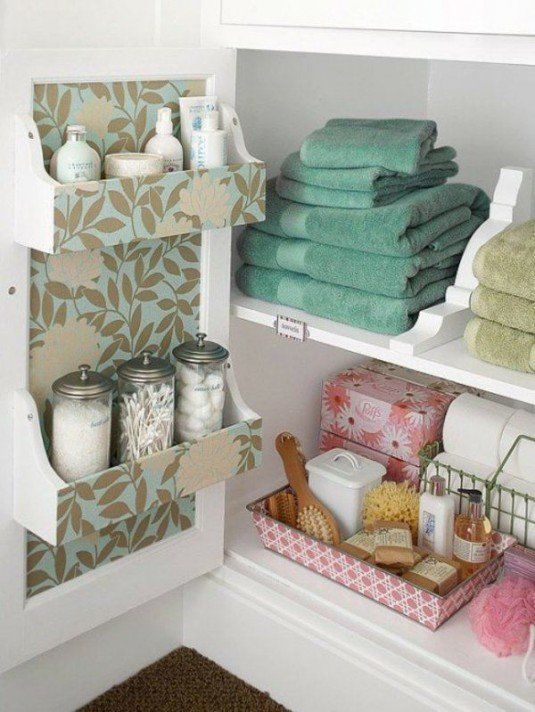 Bath salts, soap and cotton swabs look great in mason jars. If you don't want your guests to snoop in your drawers, then this is a perfect solution for you, because they are very handy.
If you have a free space on the wall, you can consider adding personalized baskets or boxes. You can have baskets for each member in the family or you can have baskets for hair, face, etc.
Under the Sink Pull-Out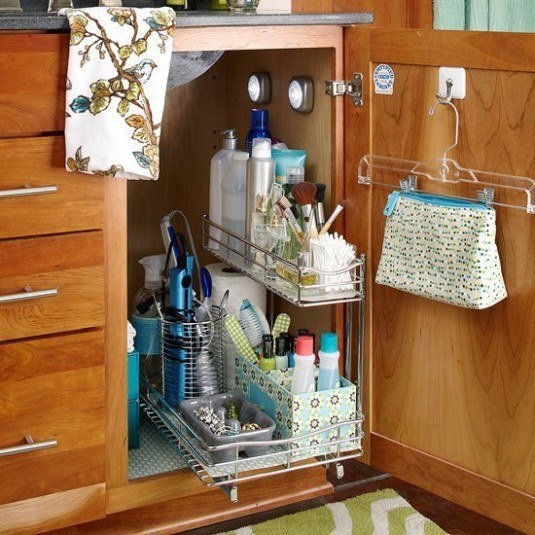 Pull-Out Cabinets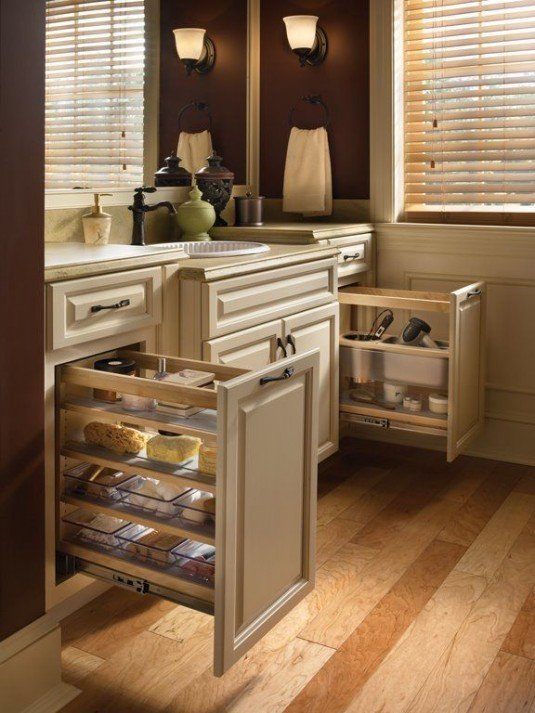 Bathroom Storage Ideas for Toys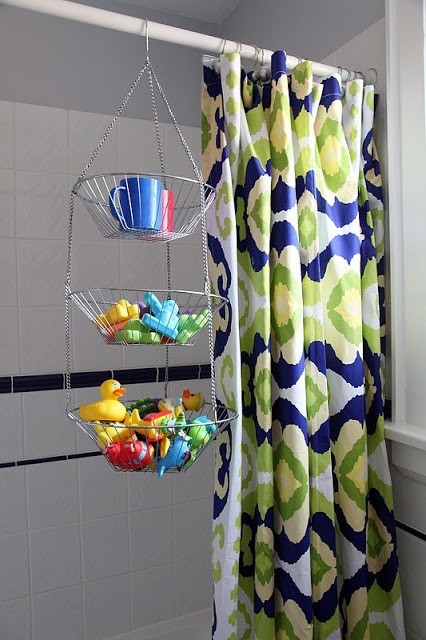 Did you like these Clever DIY Bathroom Storage Ideas? You can share your opinion in a comment below! Thank you!