Have you considered including your dog's bed in the living room interior design? Modern and comfy dog bed provides cozy place for your dog and adds unique detail to your living room and warmth and coziness as well.
For today, I have a collection of Adorable Dog Beds to Incorporate in Your Living Room that might inspire you to move your dog's residence into the living room.
Although your dog is a member of your family, we all know that it can happen to ruin our new sofa or chair. If you don't want that to happen, take a look at these dog beds below and buy or make a dog bed.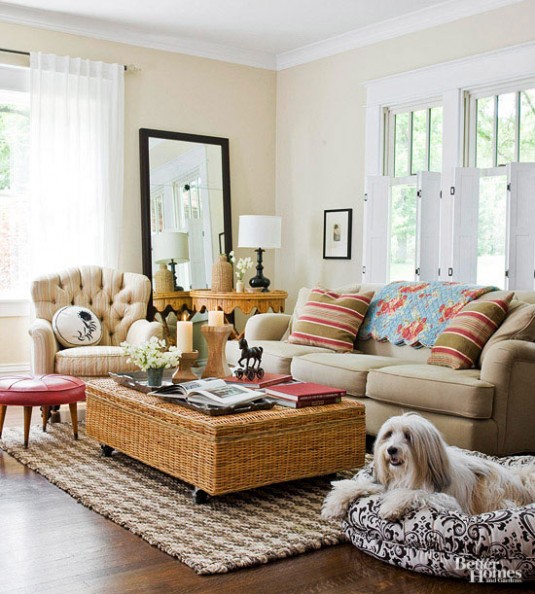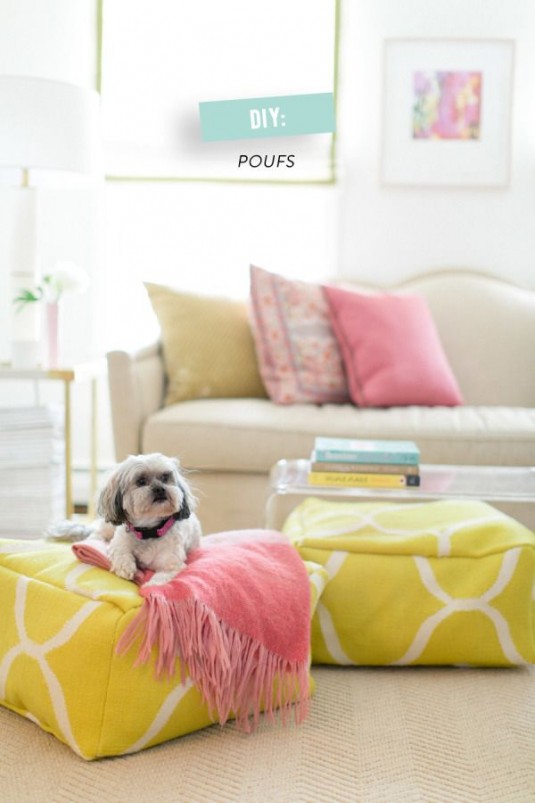 Dog beds in the stores, usually have a very common design and are made out of plastic. If you can't find a dog bed that will fit with the style of the living room, why not creating one in your spare time. By doing that, you will improve your skills and will save a lot of money too. There are many step-by-step tutorials on the net that can teach you how to create a unique bed for your pet.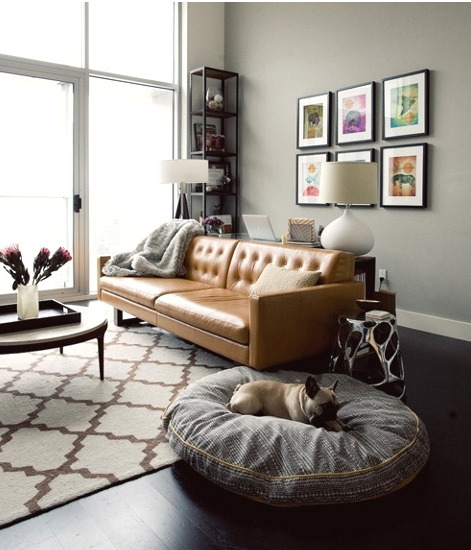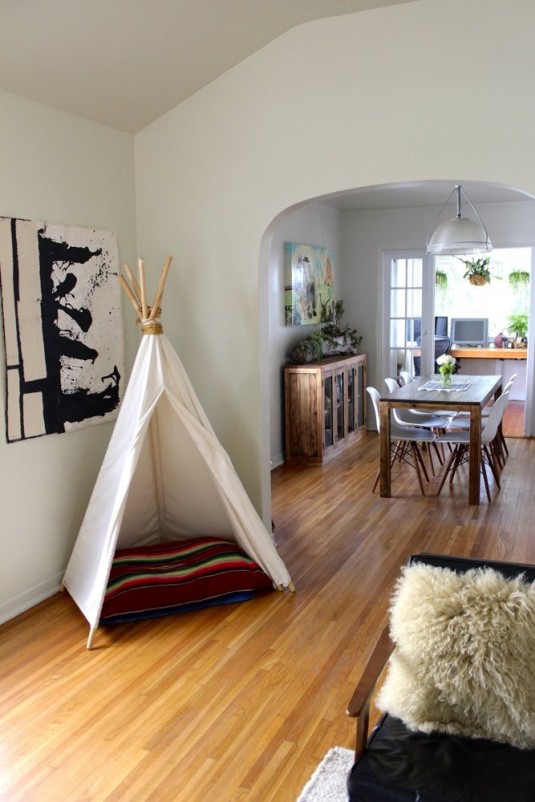 Living in a small apartment with a dog is especially challenging. The dog bed can take up a lot of space in your living room, which can immediately impact on the decor.
You can make it work with a hidden bed under the stairs or nook. There are many more interesting solutions that will show you that you don't need to hide the dog bed.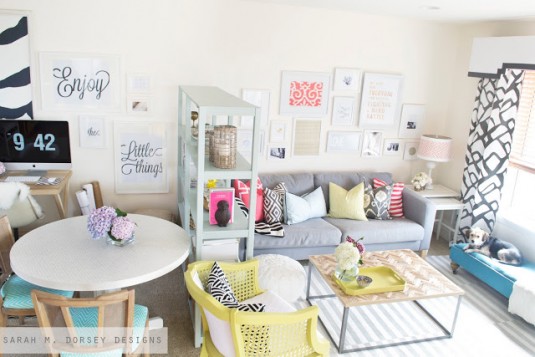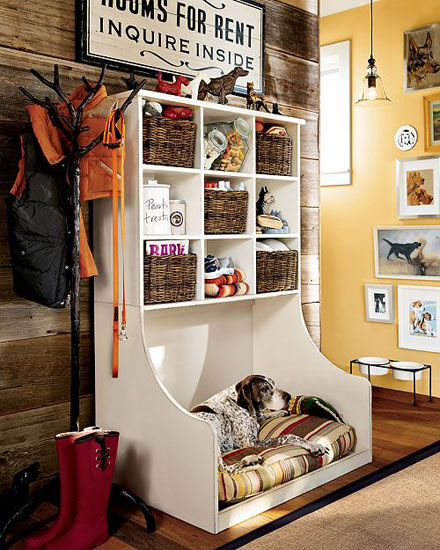 If you don't know how to entice your lovely pet to sleep on a new bed, place its toys there. A pouf can be a stylish and sophisticated piece of furniture and very comfy for your dog. Place it in the middle of the room or in front of the fireplace, so that your dog will be in the center of the family activities.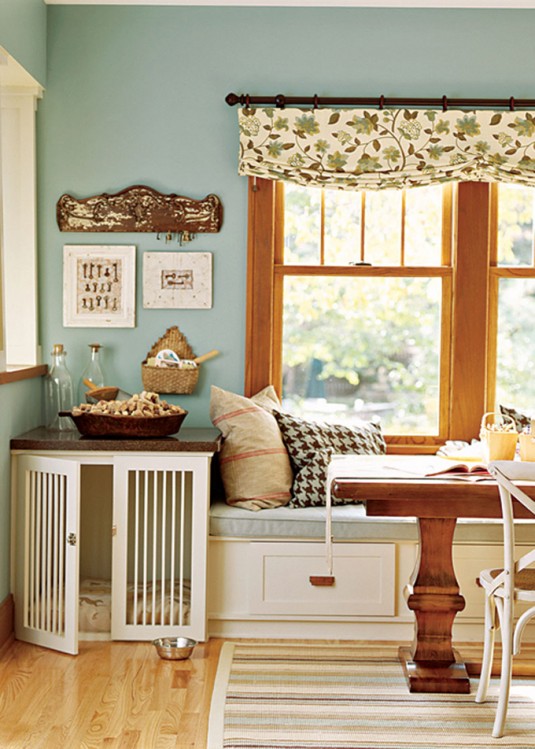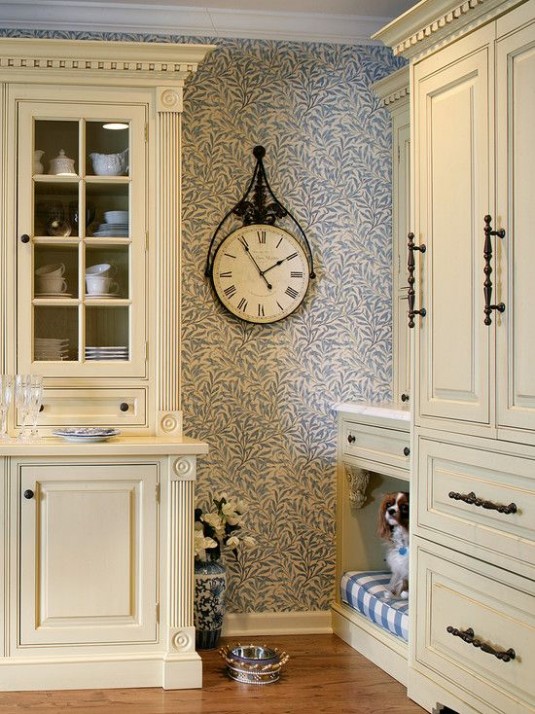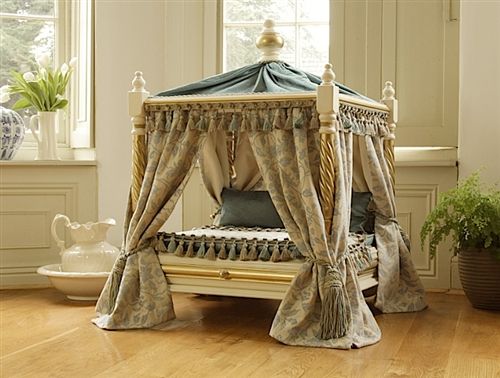 Did you like these living room ideas above with dog beds? If you already have incorporated a dog bed into your living room, feel free to send us a picture. Thank you for reading! Enjoy your day!
SEE ALSO: Magnificent Scandinavian Living Room Ideas