Today I'm bringing you 10 luxury and sophisticated living rooms with sectional sofas in any configuration and texture imaginable. If you thought that all sectional sofas are cumbersome and heavy, my selection below will show you the opposite. There are beautiful and upholstered designs that will fit to any living room atmosphere.
SEE ALSO: Magnificent Scandinavian Living Room Ideas
Whether taken apart, semi-circular, L-shaped or U-shaped and shifted into any pattern and color imaginable, this kind of furniture has become the most popular furniture offering comfort to people in every age.
I wanted to skip the ultra luxury living rooms for a day, so I made a collection of modest and affordable interior designs that also look stunning and modern.
You can play with the shades of one color, like on the picture below. Everything's gray and it looks nice and comfortable for living. The frames on the wall and the decorations add vibes to the monotony.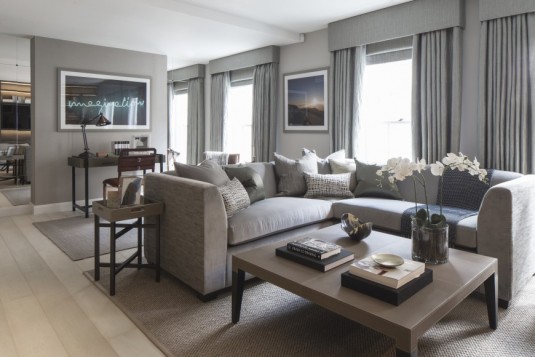 The white sectional sofa lightens up the room, while the red chair adds accent and glamour. The frame on the wall makes the room more vivid and sophisticated.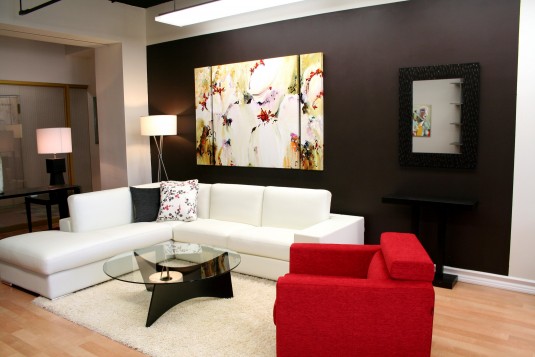 Plain and simple interior design with white sectional sofa with camel pillows, round table and comfortable white chair.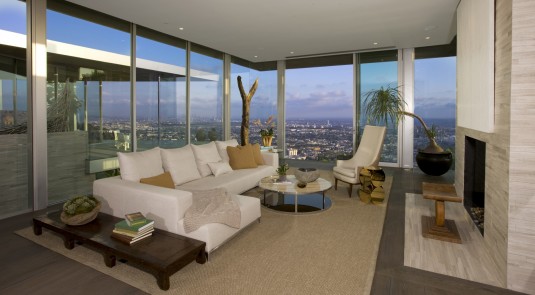 This living room below features beige L-shaped sectional sofa wrapping around a beautiful coffee table. The wooden table is matched with the platform and I need to say that I like it a lot.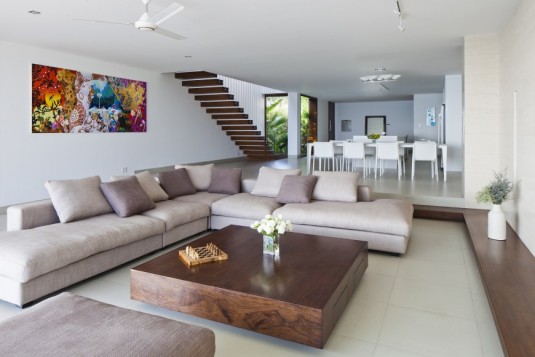 More is less and this living room design is a proof of that. You can pick a simple beige sectional sofa with monochromatic and plain pillows. The coffee table made of glass, perfectly fit to the atmosphere.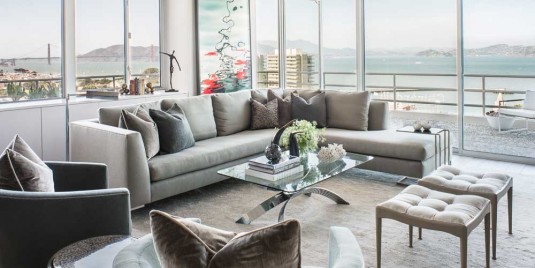 You can lighten up the darkest sectional sofa with pillows with interesting pattern and bright colors. You can choose one color or play with multiple colors and designs for more dramatic and sophisticated look.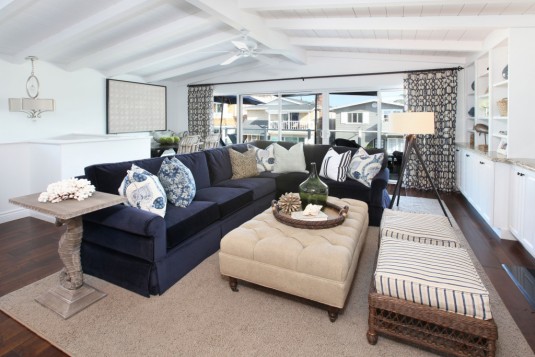 If you want to break the monotony in your living room, where the mint color is the focal point, then you should definitely think about pairing mint with some other color. Mint goes great with yellow and the picture below is a perfect example for that.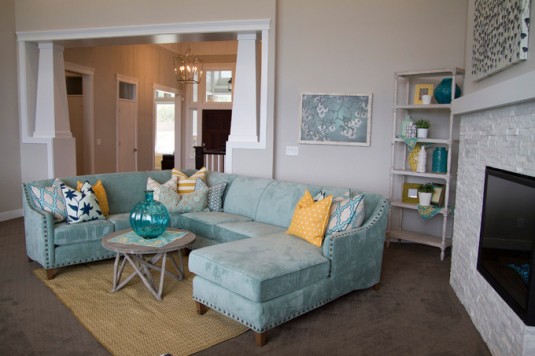 A white sofa will look plain on its own, so you should definitely put some colorful pillow with a unique pattern and make it look more gorgeous.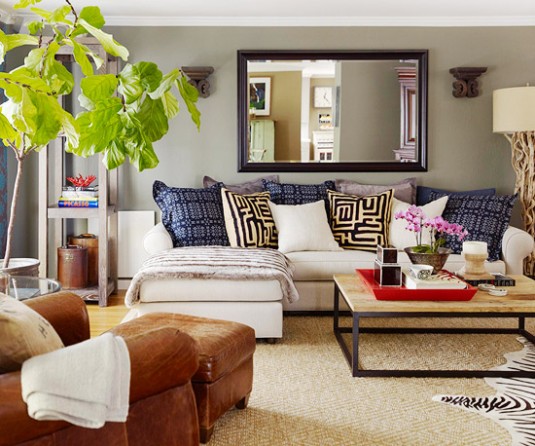 Wonderful mix of pastel colors that makes the room brighter. The colorful pillows add life to the monochromatic sectional sofa and make it look more sophisticated and modern.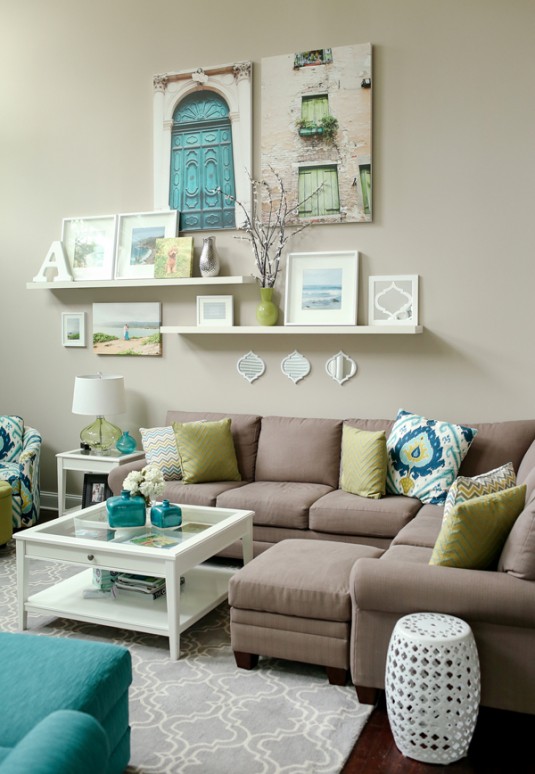 The old coffee table, together with the frames and wooden drawer add a vintage look. While, the blue sectional sofa with its colorful pillows brighten up the room.