Hey there DIY lovers! The cold weather has got us robbed at home and we hate to get out in these awful rains and winds. If you are wondering what you can do while you are stating at home, we have got some really productive ideas for you. The Fabulous DIY Projects That You Can Do With Wire Baskets are just amazing and are going to grab all of your attention. There are so many things that you can make out of those wire baskets, and the photos below are going to get your imagination going. Scroll down through the photos below and make your picks!
Is there someone who wouldn't want to have these romantic mason jar lights at their home? Turn them into hanging decorations with the help of the wire baskets in no time.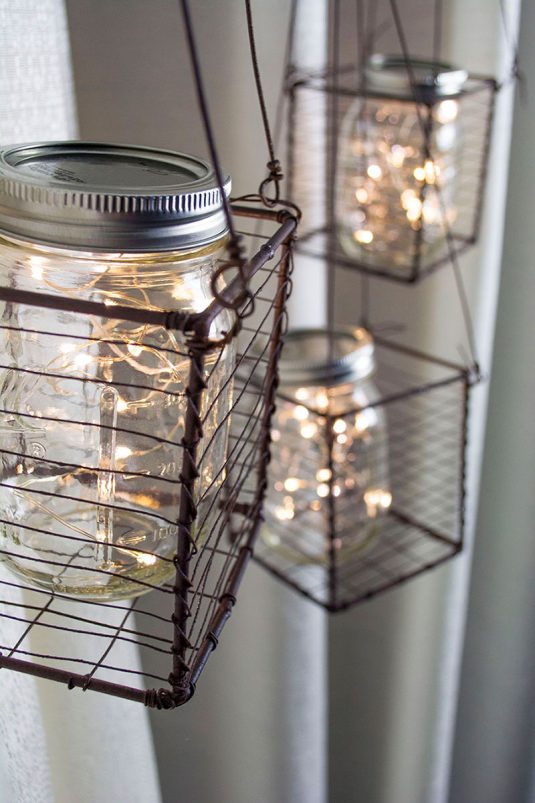 Are your kids fans of different kinds of sports? If yes, I can imagine the sport equipment that you got at your home. It can make quite a mess if it's not organized properly, so we suggest you to use the wire baskets to have them all at one place.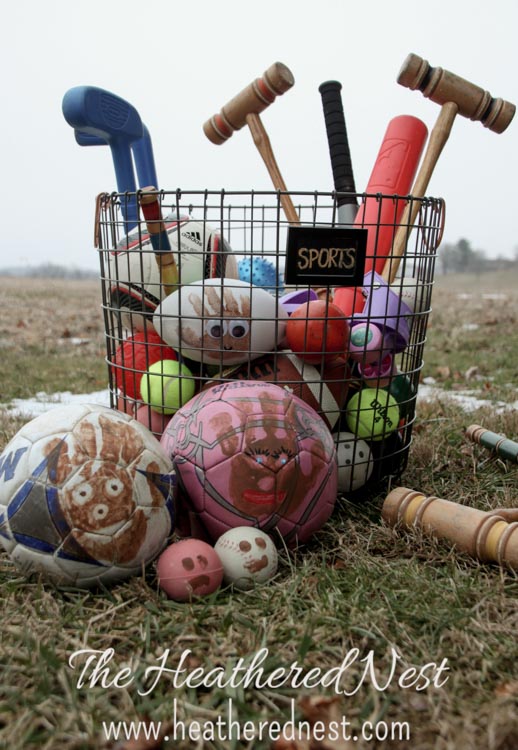 The wire basket can find its place in the kitchen too, and will store all of your dishes in a lovely manner.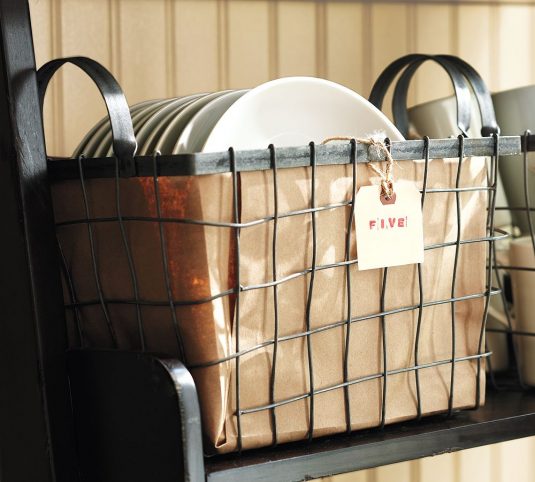 Use the ironing board legs as a holder for your big wire baskets. Here you can display your favorite books and plants in a fantastic fashion. How do you like the idea?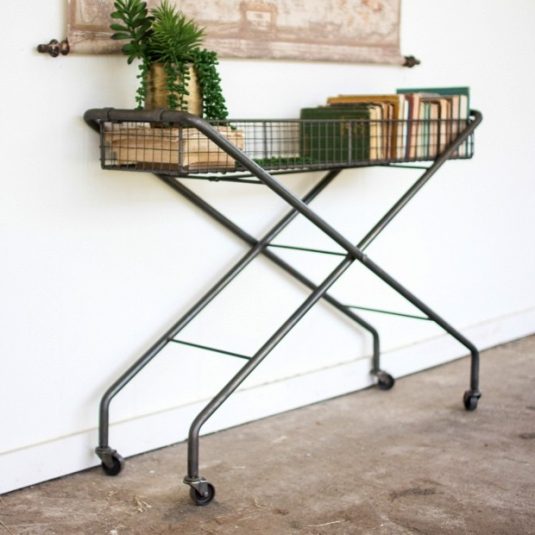 Would you like to add the wire baskets to the kids' room? They are just perfect to store all of their toys, and are especially great to organizing Lego in different colors.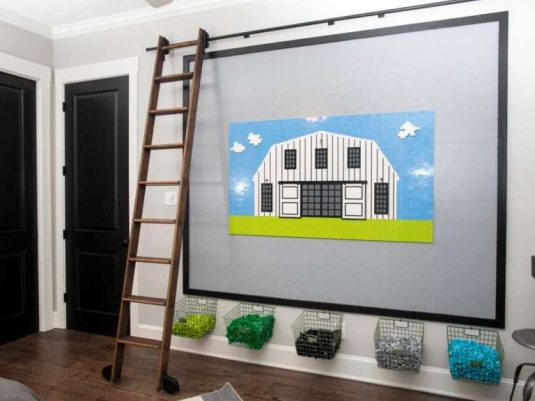 In case you are looking for a way in which you can display the towels in the bathroom, we have just the right one for you. The wire basket looks totally cute when it's filled with clean towels.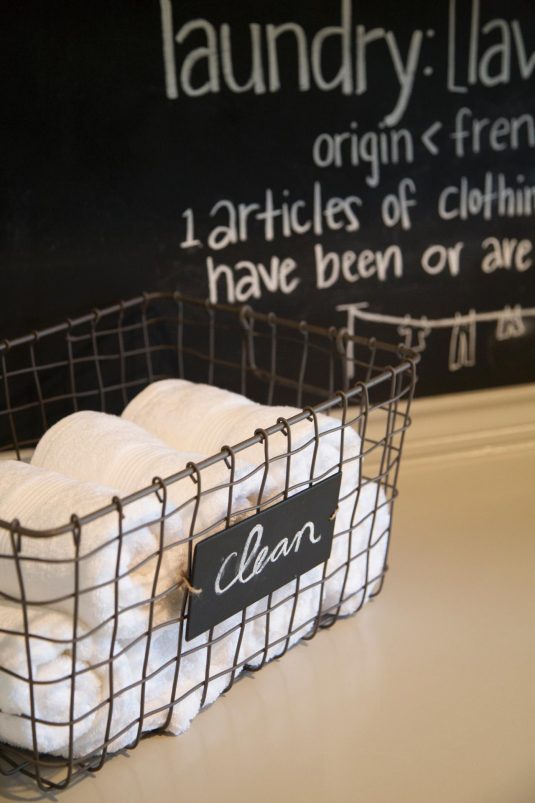 What do you think about this amazing mail organizer that is made out of a wire basket? You can add a chalkboard to it, so it will remind you that tasks that you should do next.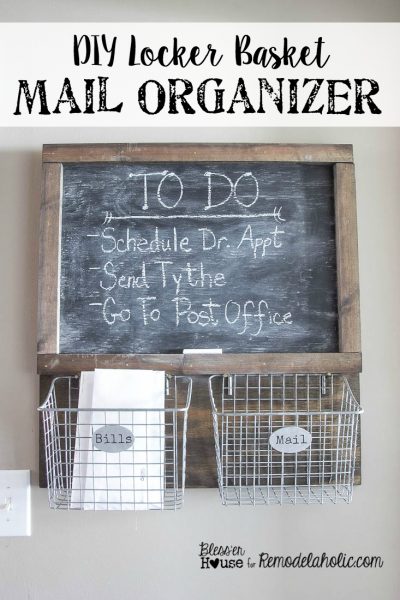 Add some burlap to the wire basket that you have at home and decorate it with some flowers and magazines to make it a lively decorative item for your living area.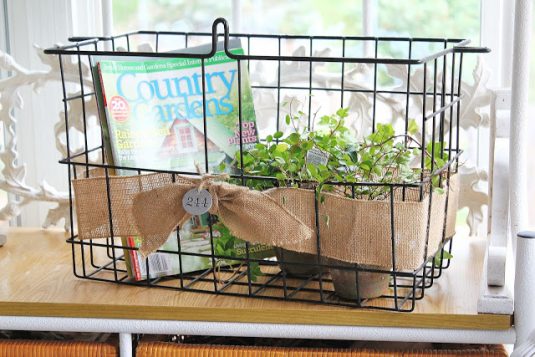 If you were thinking about making a desk on your own, you may take in consideration the design below where two wire baskets are used as legs.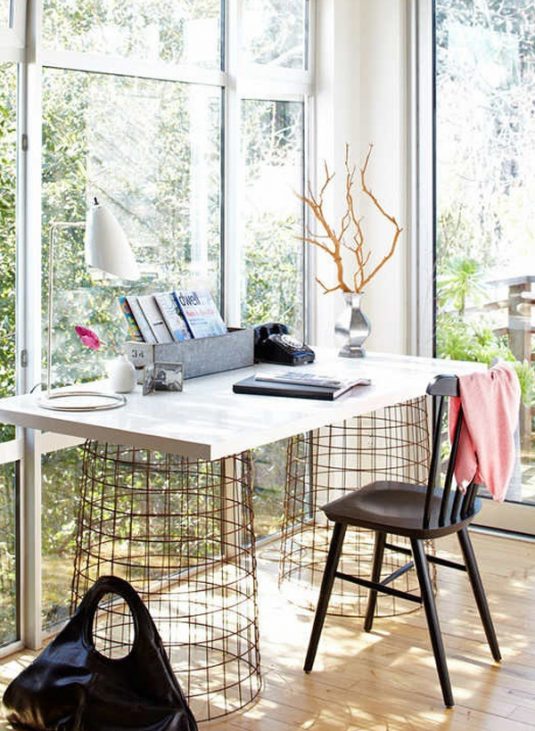 The same goes for a small coffee table too!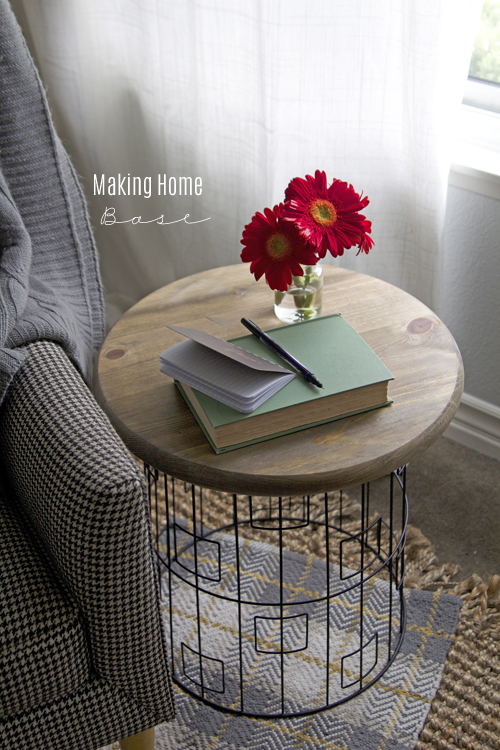 Add several baskets to a wooden leader and you will get some pretty good looking and modern shelves for your home. I just adore this project!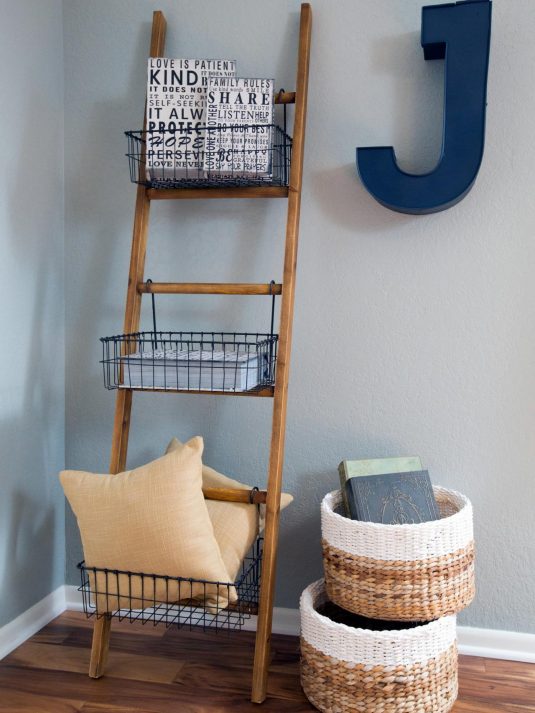 Or you can just hang the baskets on the walls and leave out the leader. It looks great this way too!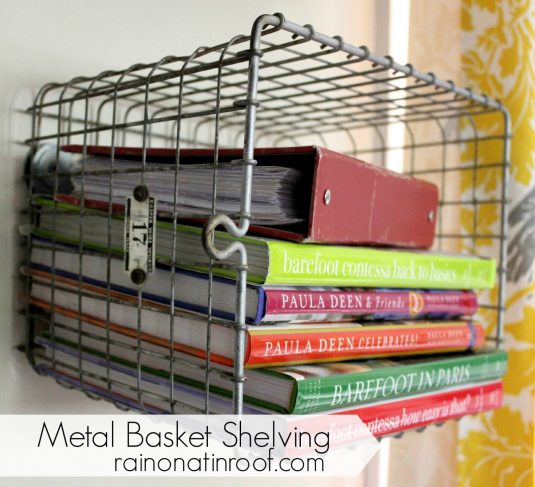 How are you going to reuse the wire baskets in your home? Let me know in the comments below!