Good day to all the Karma Streamers that can't wait to keep up with the latest! We always bring you some great ideas for good karma in your home. And this time, it is time for a bedroom makeover. Bohemian style is the perfect one for creating relaxed atmosphere with a dose of color. If you love this trend, then you can easily implement it in your own bedroom. Check these tips and find out how to create your Bohemian bedroom easily!
See also:
How To Implement The 60-30-10 Rule In Interior Design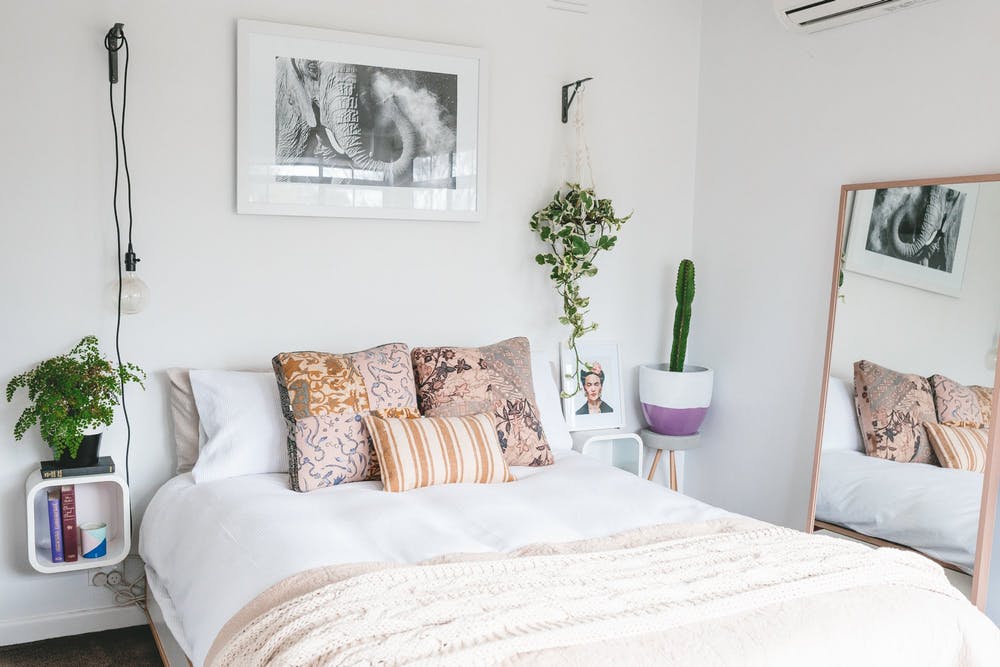 Add colorful throw pillows
Bohemian style is known for being rich with patterns. The easiest and cheapest way to bring them in your bedroom is to decorate with patterned throw pillows. Pick some interesting colors and feel free to mix the patterns. You will instantly bring the Boho vibe this way.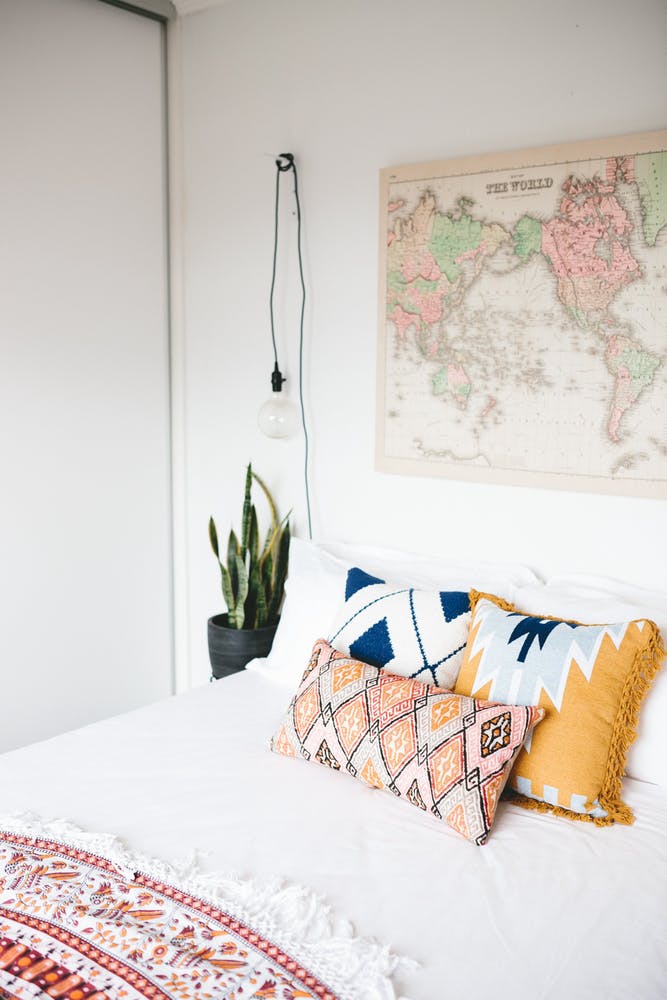 Decorate with leafy plants
Do not forget to fill your bedroom with greenery. Decorate it with green leafy plants, as many as possible. Plants are known to have many benefits. First, they purify the air and remove bacteria. also, the green color is relaxing for the eyes. Nothing can stop you from owning your little jungle. If you are still wondering if plants can thrive in your bedroom, do not worry. Just choose some of the common house plants that do not require too much sun light.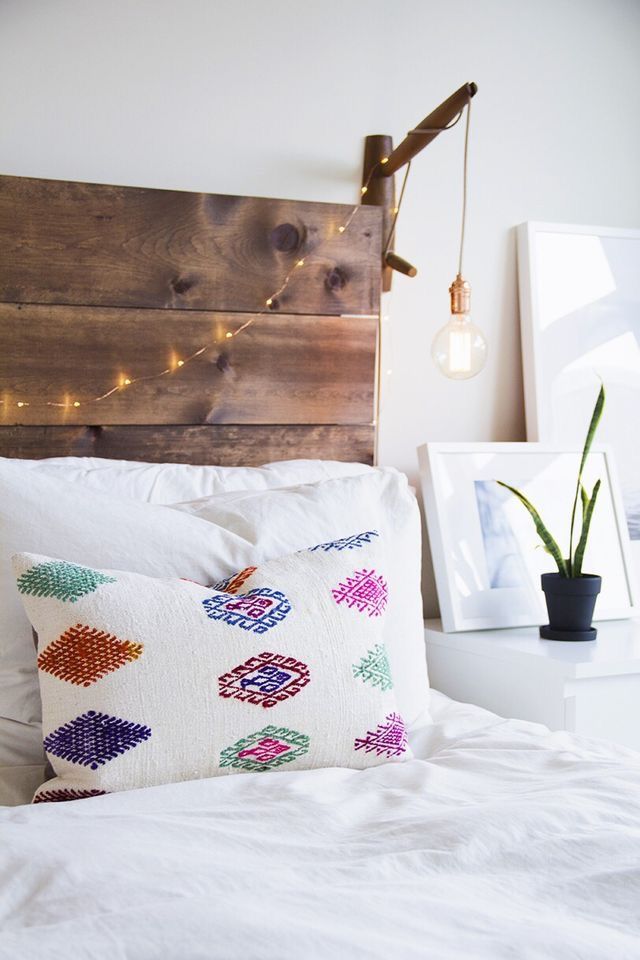 Add a colorful area rug
A Bohemian bedroom is never complete without a colorful rug that has an eye-catchy pattern. Add an interesting one. Your rug doesn't have to match your throw pillows. Bohemian is all about mixing different patterns.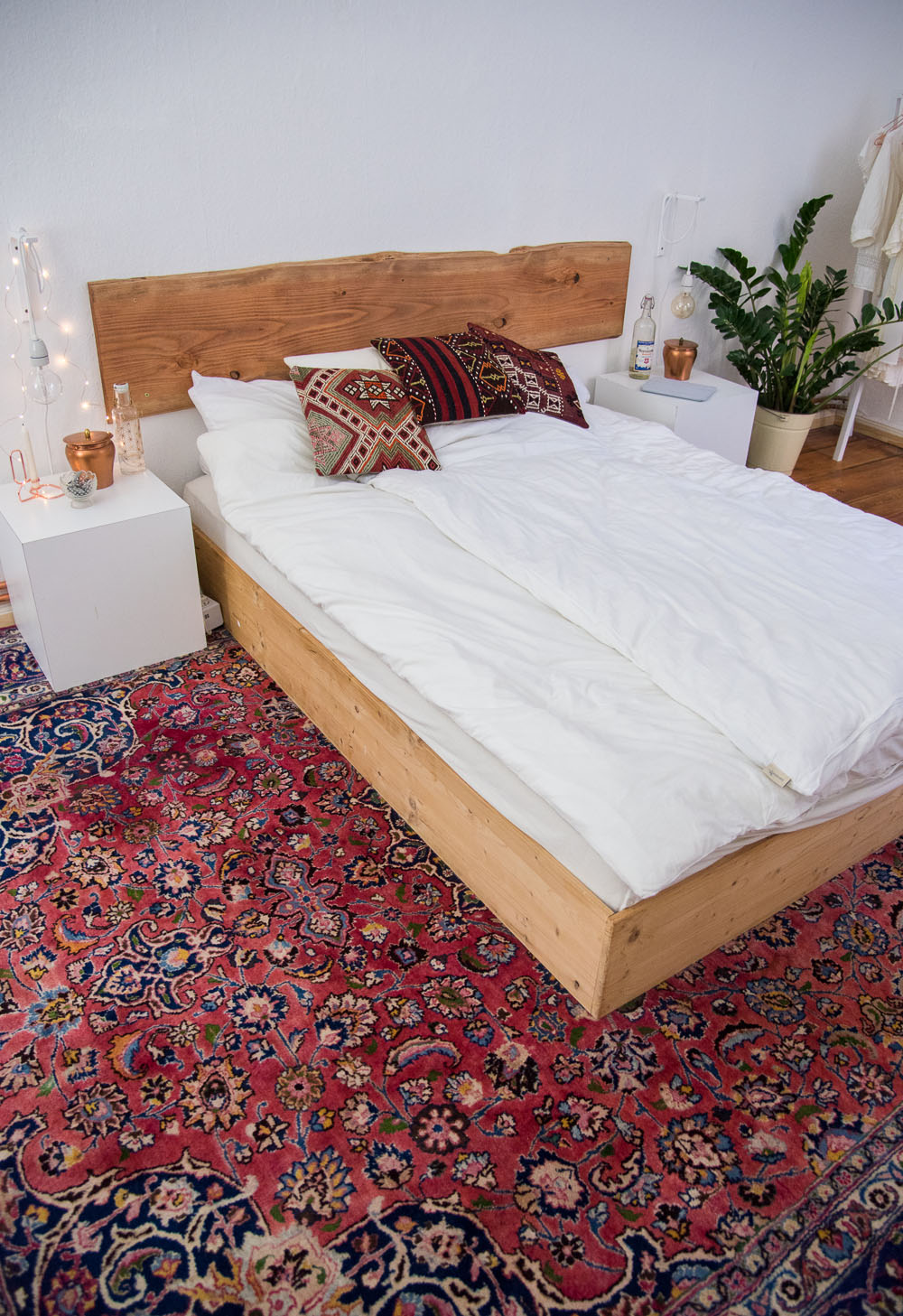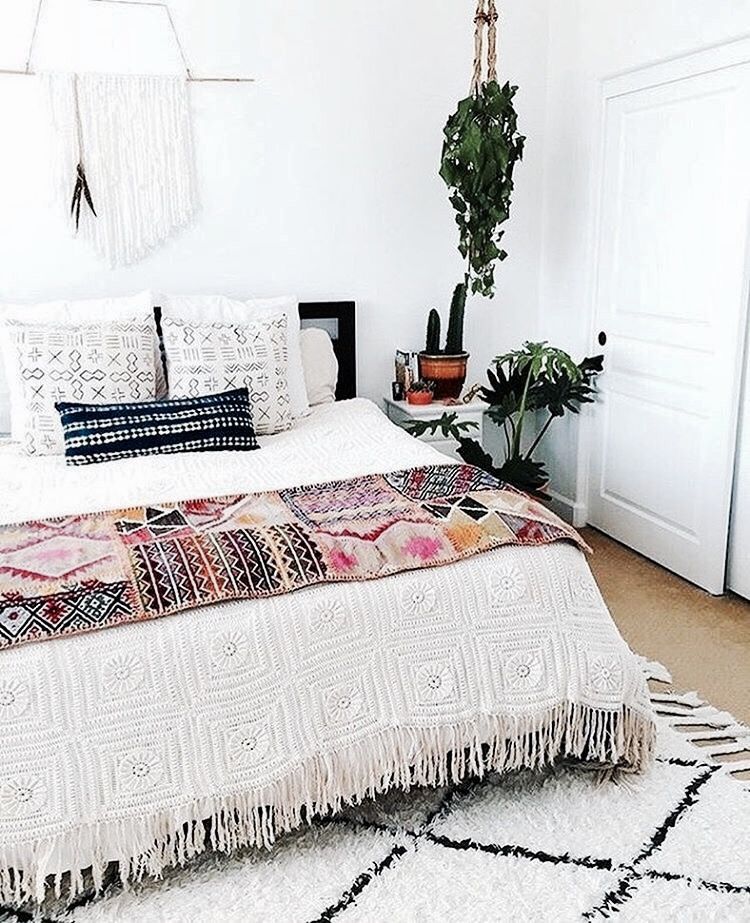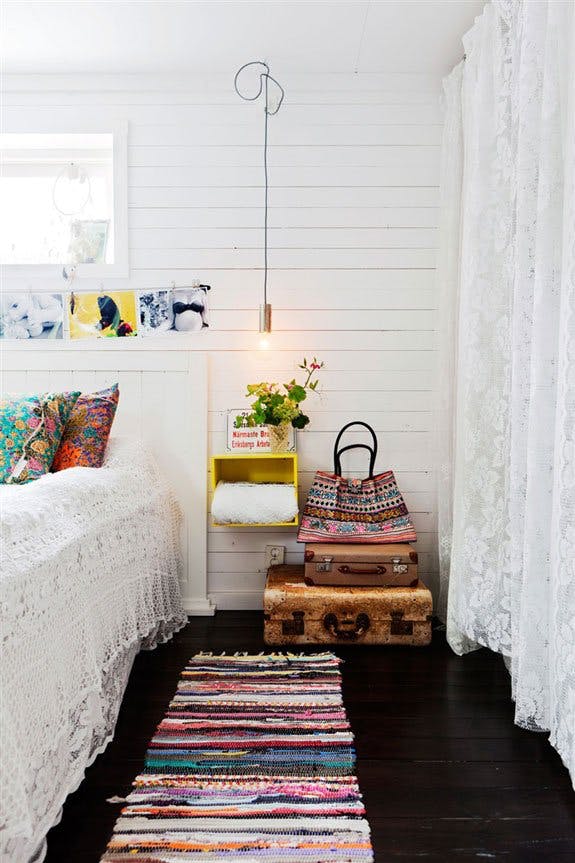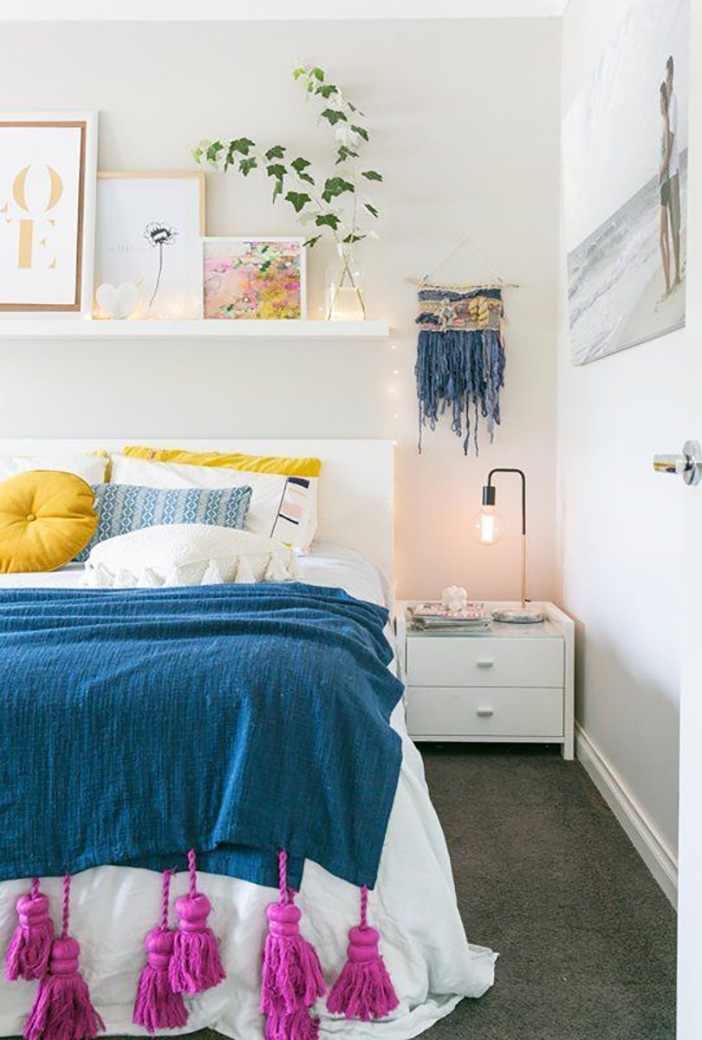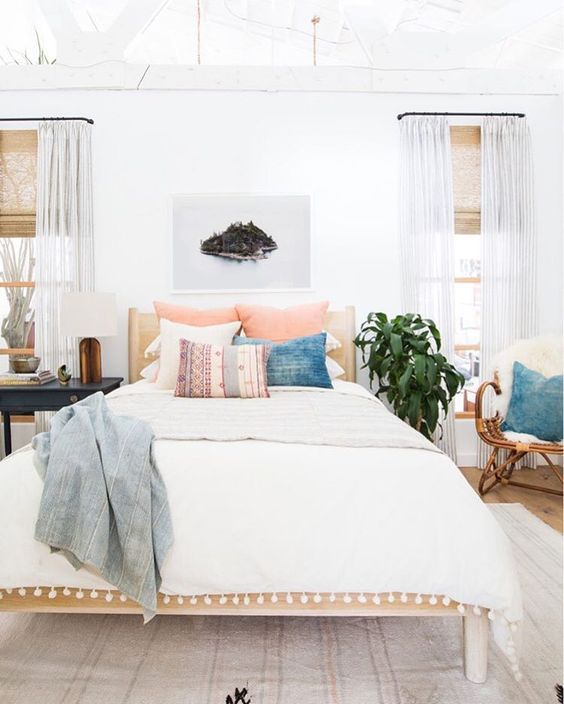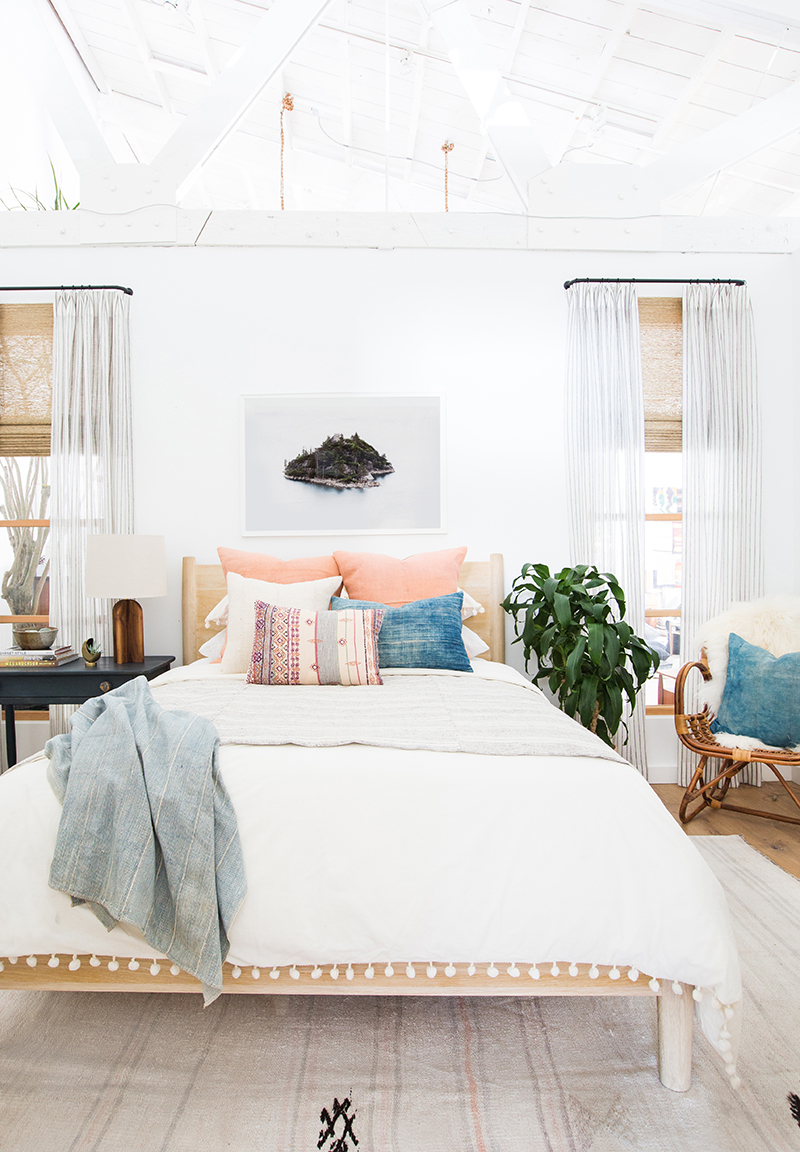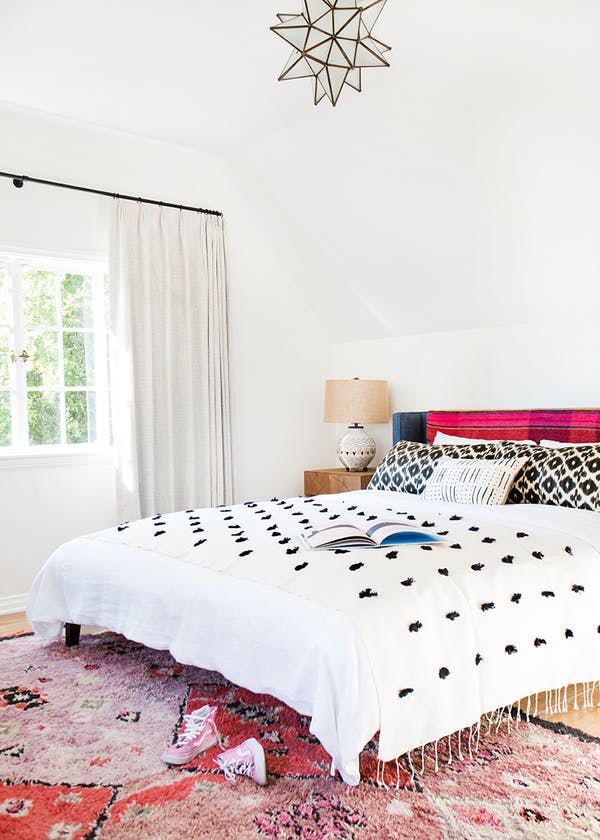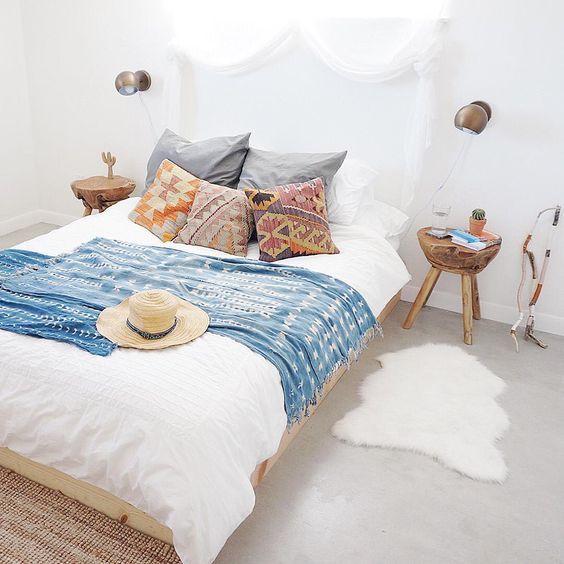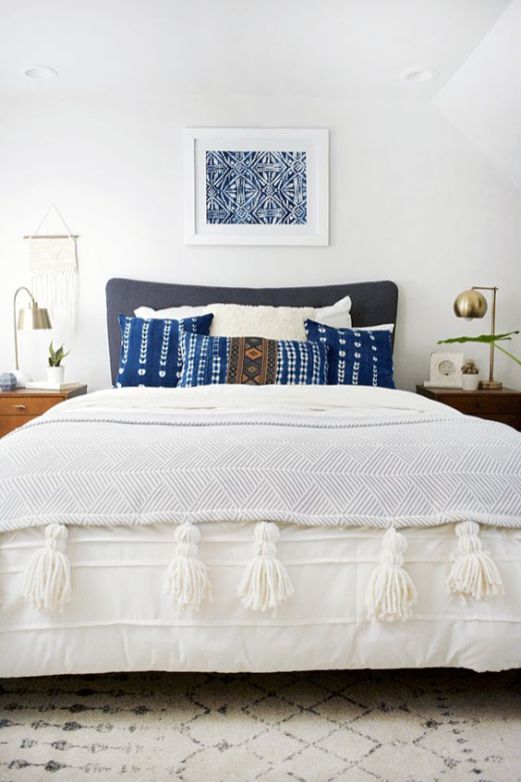 I bet that you liked today's post From Ordinary To Bohemian Bedroom In 3 Easy Steps. And it is that easy. We learned that all you need to do is to add pillows, plants and a rug. This swill instantly transform your bedroom and give it a whole new look. The best part is that you don't have to spend lots of money on this one. You can get colorful pillow covers, cheap plants and even buy your rug second hand. You will find the way that works the best for you and your budget. I hope that you enjoyed this post. Do not forget to follow My Karma Stream for news and updates!