When you are designing your kitchen, you should pay attention even to the smallest details, because even the little things can make a big difference. Did you know that the doors of the cabinets can give a completely different look to your kitchen? In this article I'm going to show you some Gorgeous Glass-Door Kitchen Cabinets That You Have To See. Glass seems to be a frequently used material in the modern home decor, and for the kitchen cabinets door is the perfect option too.
SEE ALSO: Modern Glass Coffee Tables For Your Living Room
What's great about the glass doors is the fact that they fit in any style and color theme, and there is not a single chance that you would get it wrong. By adding glass to your kitchen design you are adding a dose of shine and sparkle to it as well. Scroll down through the photos below and see how you can pull out the stunning look!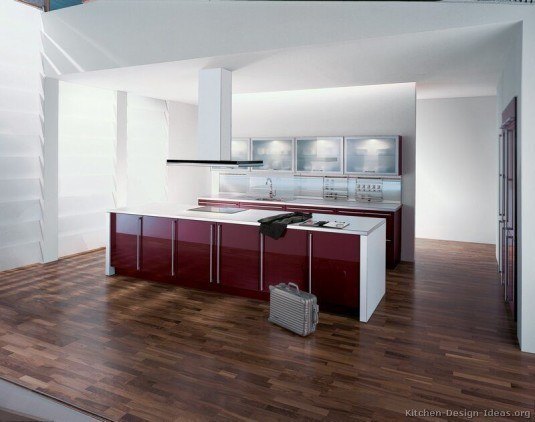 The glass-door cabinets are definitely for those people who like to put on a showcase in their kitchen. If you are super tidy and you want everything to be arranged in a perfect order, then you should definitely go for glass. Otherwise, you can also go for glass, but you can choose stained glass for example. You will still get the shiny look, but the stuff inside the cabinets will be somehow hidden away!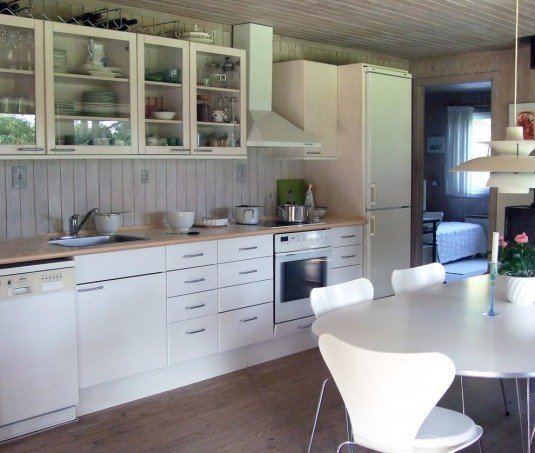 The tiny kitchen is just the ideal place for glass-door cabinets. They will make the space look much more big and airy due to its transparency. You are going to love the glass doors because glass they ensure that there is a sense of openness and loads of ventilation all around.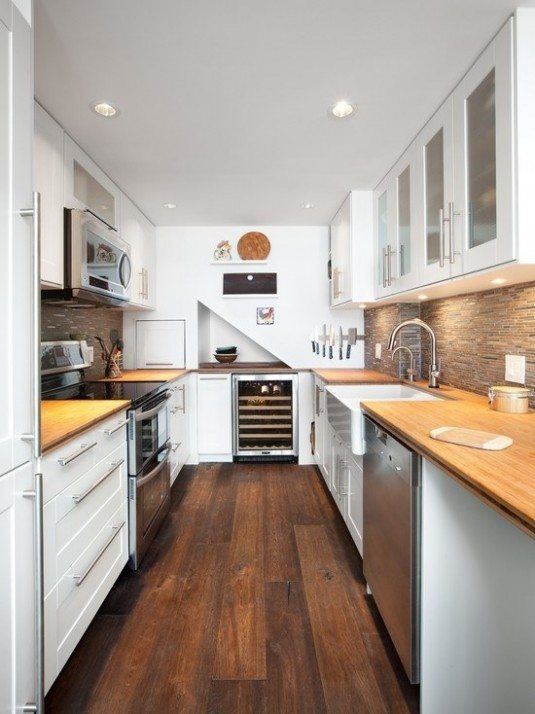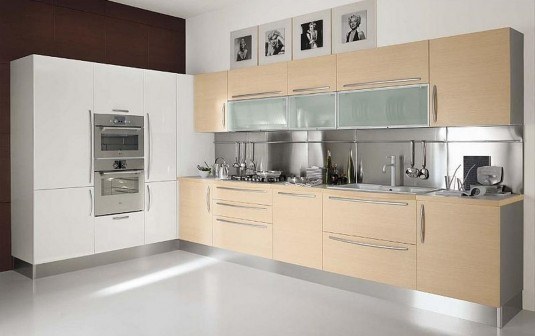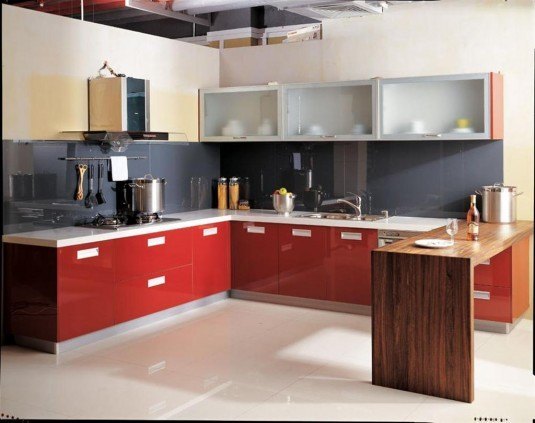 The glass-door cabinets create a fresh and spacious atmosphere in the kitchen, and give it a modern and elegant look. Glass not only adds a visual contrast to this setting, but also breaks the monotony. Glass door cabinets mix pretty well with most other designs and work well no matter what the theme of your kitchen is. What do you think about them so far?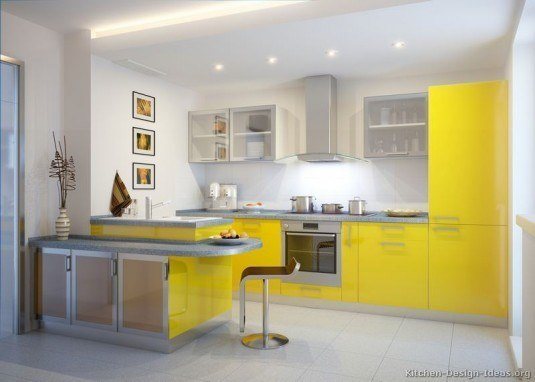 If you don't want to commit to the glass-door cabinets fully, only a few of them would be more than enough.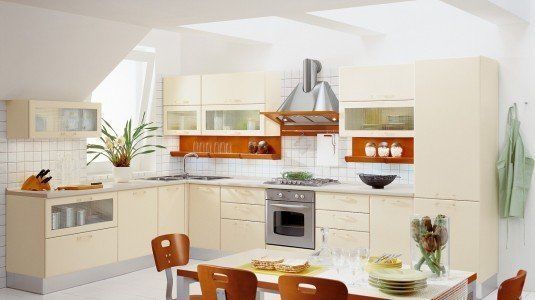 If you want to make a cheap remodeling project in order to give a brand new look to your kitchen, only changing the door cabinets would do the trick. The natural sun light from the outside reflects into the kitchen glass door, and make the space sparkle.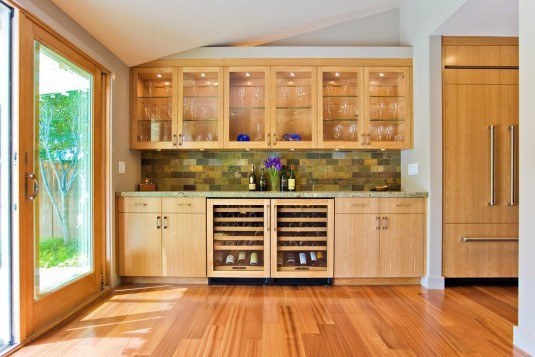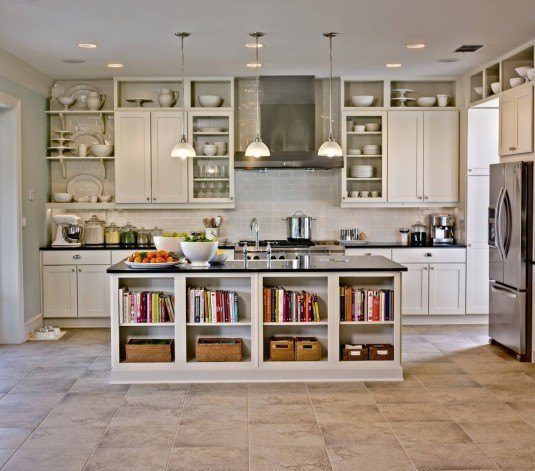 It doesn't matter where you place them, the glass cabinets are always in the center of attention and easily steal the show. What do you think about the designs that you saw here? Are the glass doors be the pick for your kitchen? Keep me informed in the comments below! I'm dying to know whether you consider these kitchens appealing! Thanks for staying in touch with us!