After a seemingly endless winter, spring is finally here. Now that the world is opening back up again, it's time to prepare for spring garden parties and upcoming guests. There's no better time to give your home a light and bright makeover. Browse spring-inspired wall art from ElephantStock, and curate a brand-new color scheme. The goal is to make your home look fresh and welcoming. We've created a list of five inspiring spring-themed décor ideas to breathe new life into your space.
Lavender Living Room
Purple is a popular color for 2021, and it's popping up all over lists of design trends. Combine soft purple and grey for a modern take on this classic color scheme. Add pops of warmth with sophisticated shades like golden yellow and beige. Hang a lilac-toned piece of wall art to tie together this refined color scheme. Paint your walls a bright white shade to make the purple tones pop.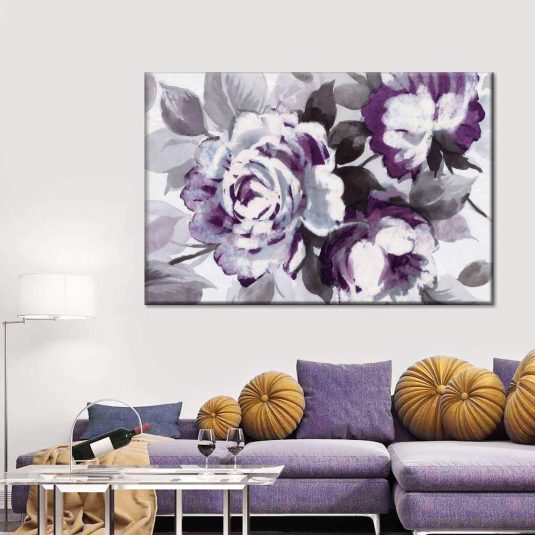 A Pop of Poppies
Wildflower blooms are one of the most beautiful parts of spring. Highlight the beauty of wild poppy fields with a red and orange print. Use these joyful hues throughout your space with warm textiles. Combine different textures like velvet and cotton for a touch of luxury. Keep your space looking organic with light wooden furniture and rattan details.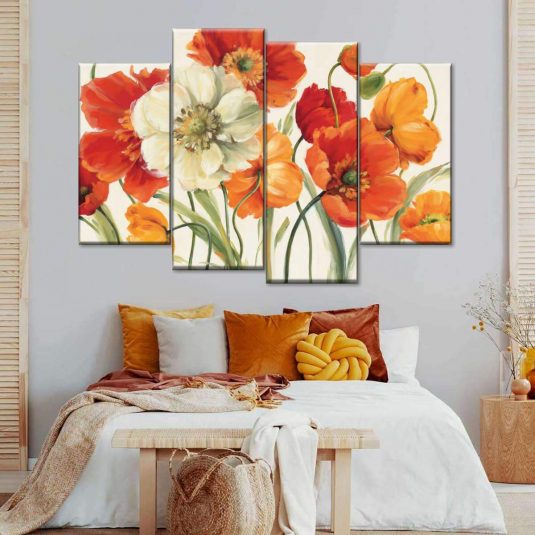 Soft Teal & Floral Details
Brighten your kitchen and dining space with calming colors like aquamarine. Light teal tones are a perfect way to introduce spring and maintain a soothing atmosphere. Pair these cool colors with warmer neutrals like tan and sandy beige to avoid a cold interior. Go wild with fresh flowers and live greenery. For a finishing touch, hang a piece of artwork with a floral theme.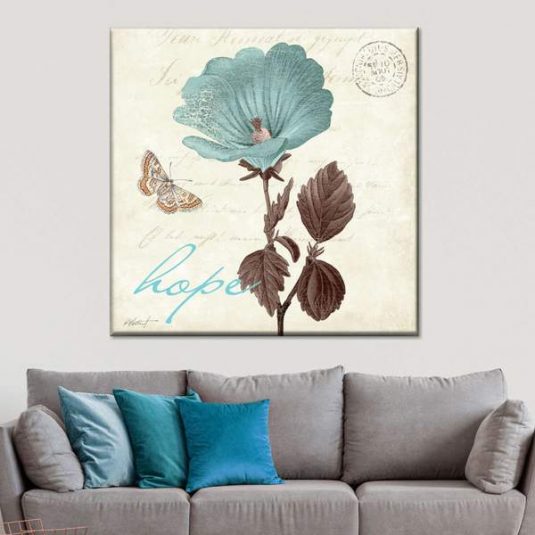 A Calming Bedroom
Implement a minimalist theme in your sleeping space. Keep décor minimal and take advantage of open space. Use a bright-colored canvas print as the statement piece of your bedroom. Choose white and grey linens for a modern look. Display potted houseplants like eucalyptus or succulents to add a pop of color and purify the air. Use light-toned woods as to not compete with the grey and white details.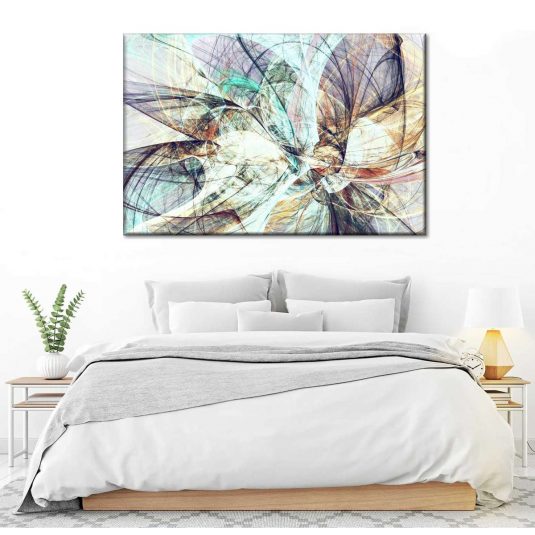 Fields of Flowers
Nothing says "spring" quite like fields of flowers. Hang a print in your entryway that exemplifies the beauty of spring. Play with bright, floral-inspired colors like fuchsia and rose. Browse through photorealistic landscapes that showcase this season at its finest. Vases full of fresh flowers are a must-have accessory for any empty shelf or credenza.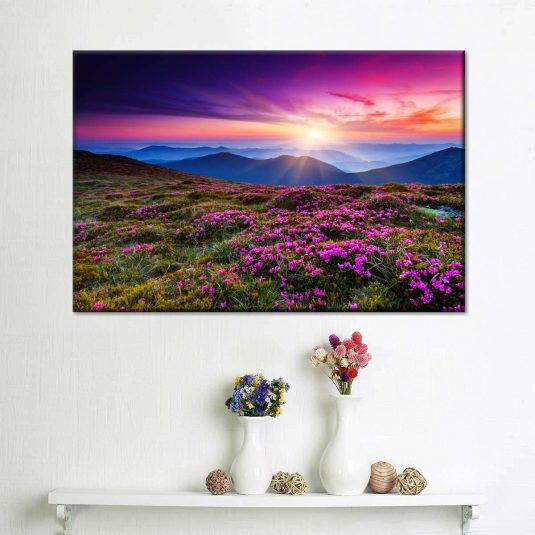 Spring has Sprung
In addition to spring cleaning, this is the perfect season to redecorate your home. Embrace the season of sunshine and renewal by giving your space a brand-new look. Choose the perfect piece of wall art to pair with your spring-inspired color scheme, and watch your interior transform in the blink of an eye. Fall in love with floral details and cheerful décor. Say goodbye to winter and welcome the blue skies ahead. You won't regret adding a touch of spring to your home.