Are you tired of having boring walls in your home? Bringing changes is always a good idea. If you want to do something, but unsure what then take a look at these ideas that I have for you today. You don't have to have any special skills for these awesome projects. Check out these easy DIY statement wall ideas that make a statement!
Rainbow wall
Having a rainbow on your wall seems like a great idea. It will bring life into any room. And below, you can see how to do your rainbow wall. Choose 4 main colors and 4 that will create gradient between them. Start by dividing your wall into sections with tape.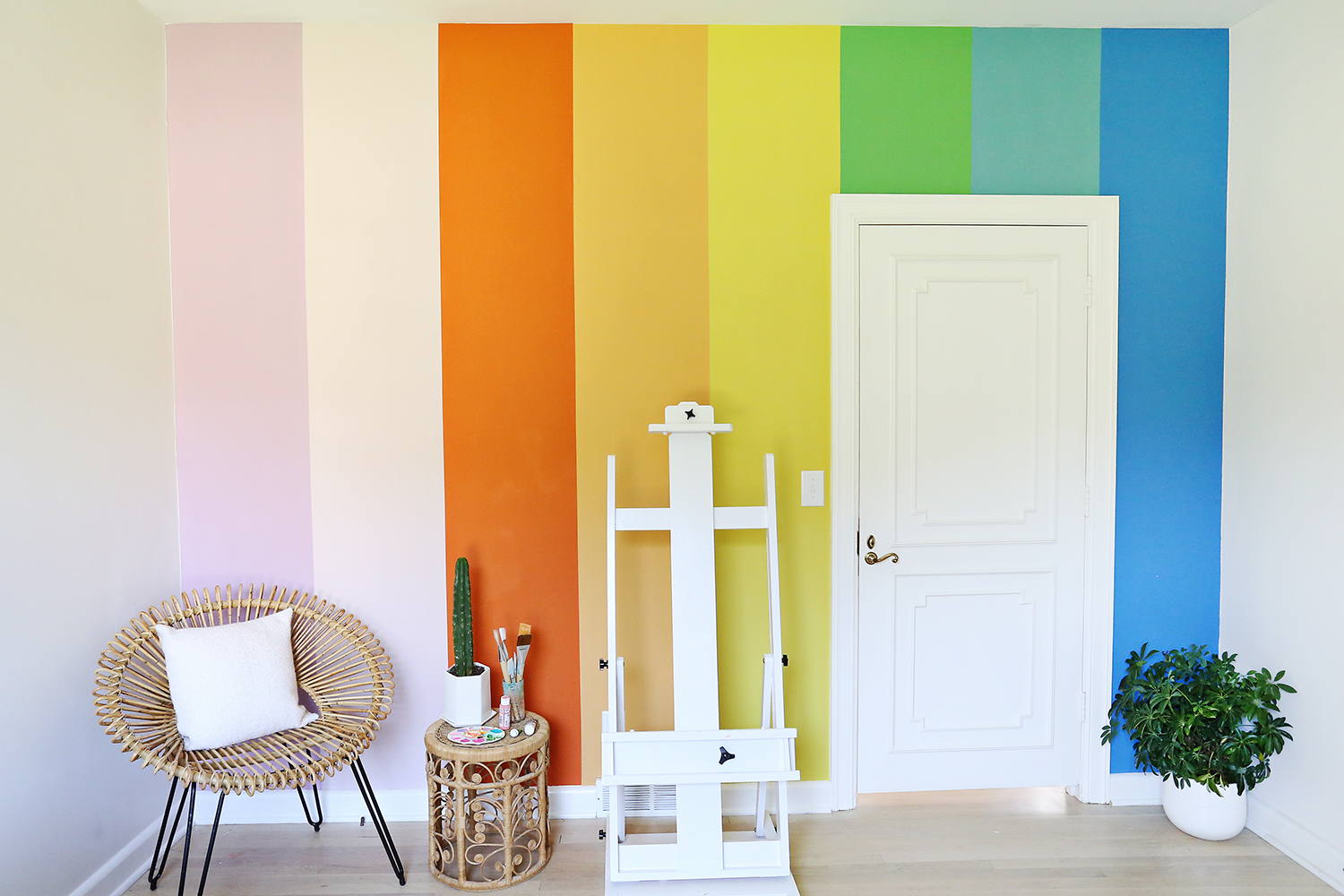 See also:
The Ultimate Interior Design Tips:How To Make Your Home Look Expensive?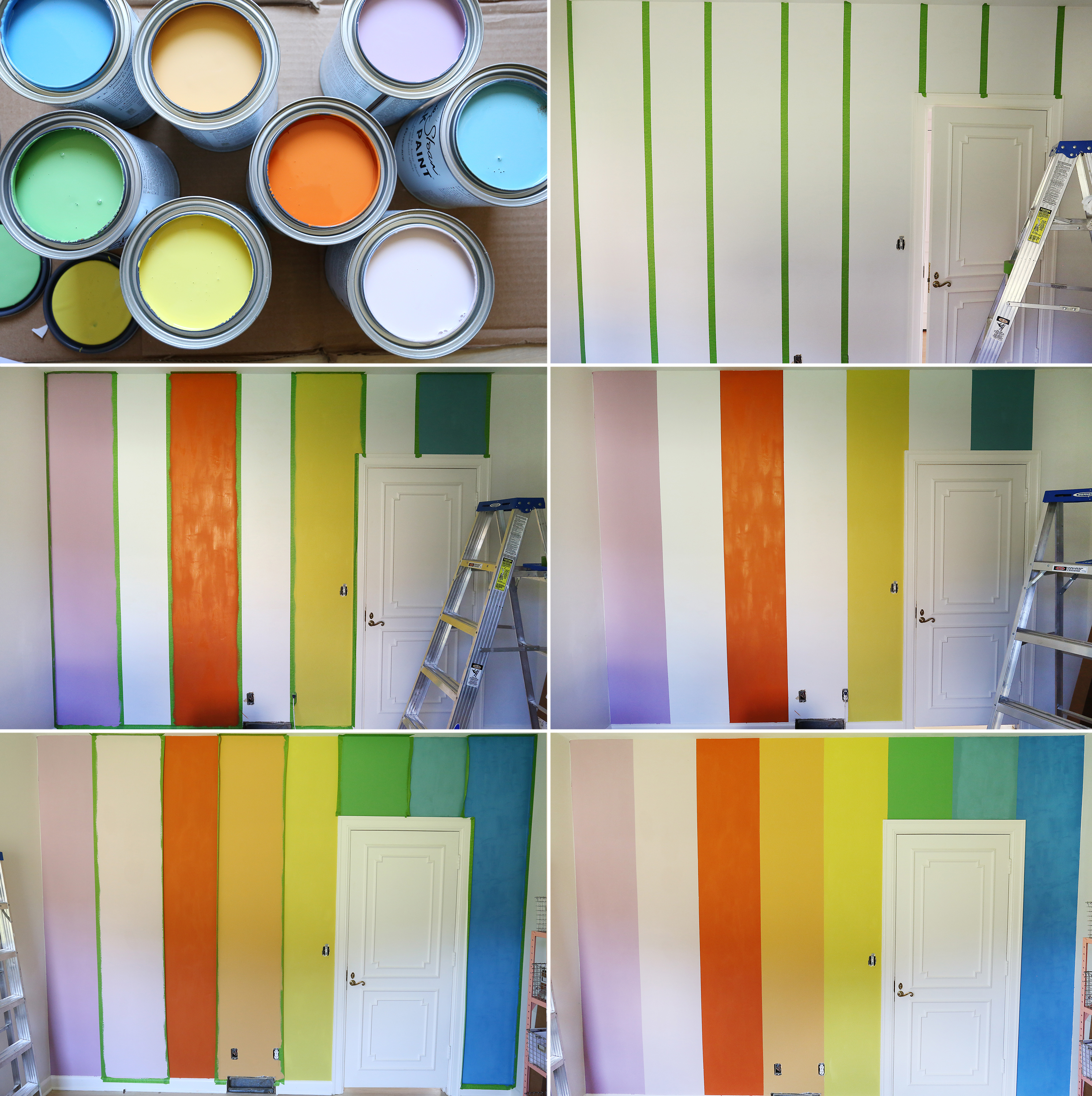 Gold cactus wall
This one is so simple, but looks amazing. You don't need to paint anything. You need a golden pen, cactus stencil and an empty white wall. It looks wonderful!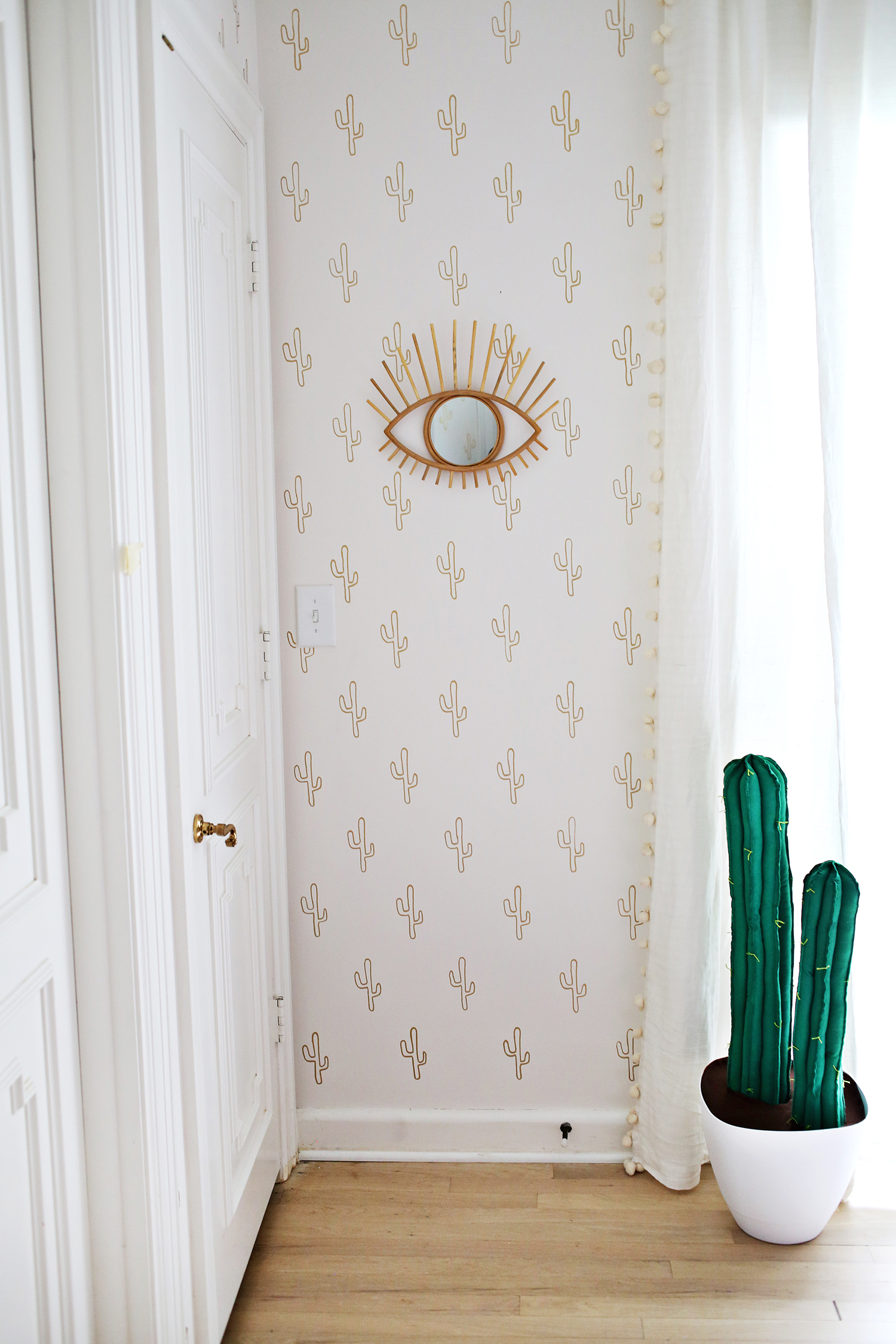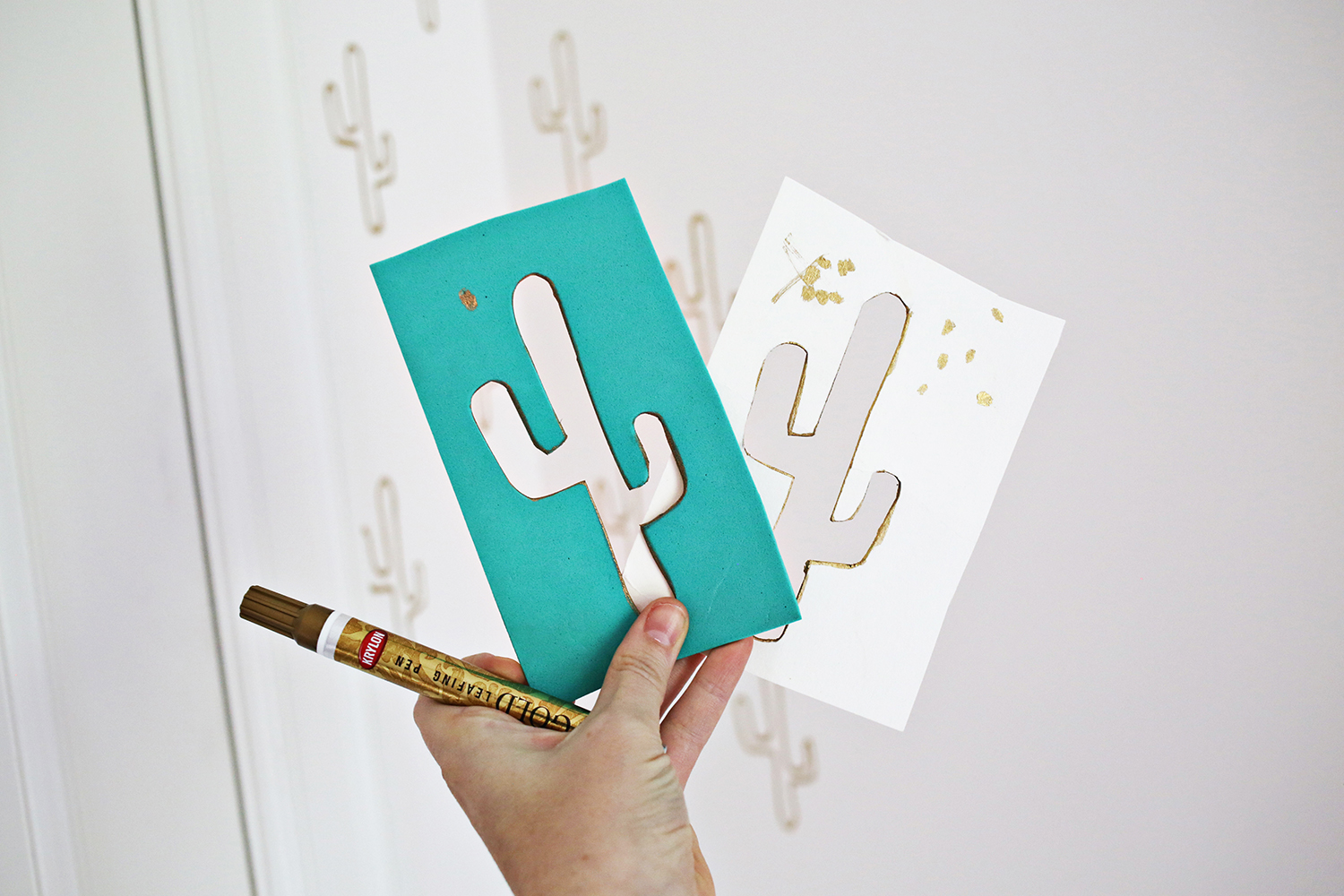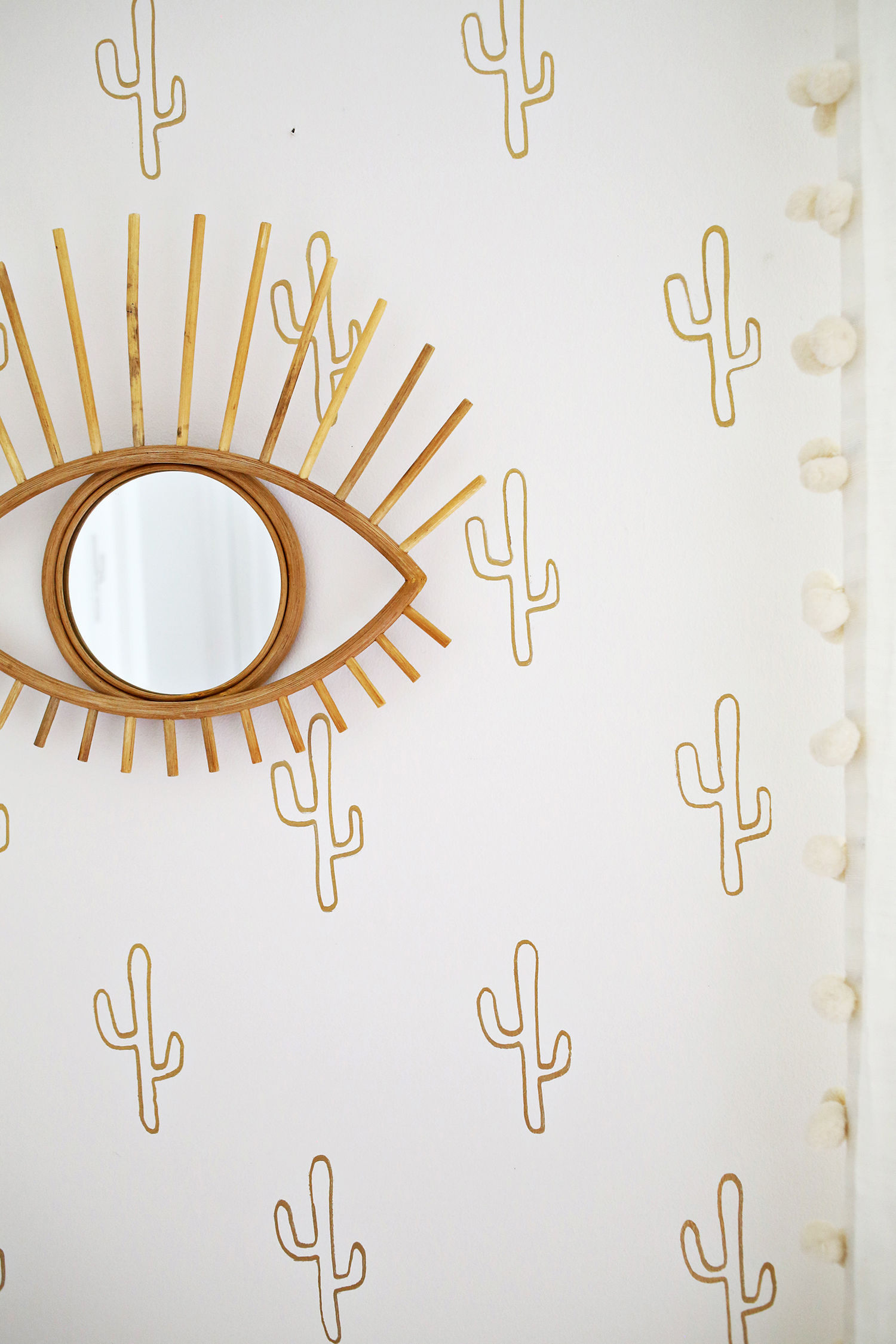 Golden moon
A moon on your wall painted with gold is the best idea ever. If this one looks a little complicated to you, don't  panic. There is an easy way to do it. Take a projector . Print a moon photo onto a transparency film sheet. That will be your stencil. Project the photo onto the wall. Outline the moon and dab with paint to fill the inside.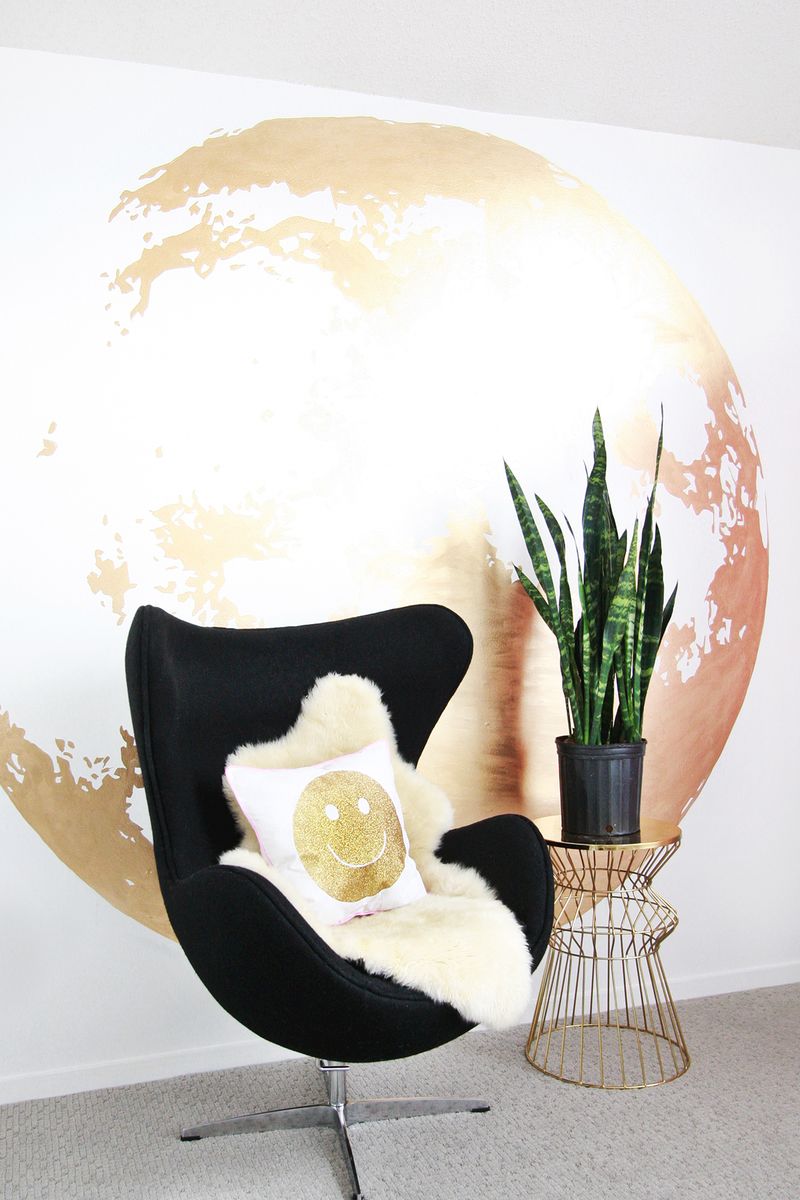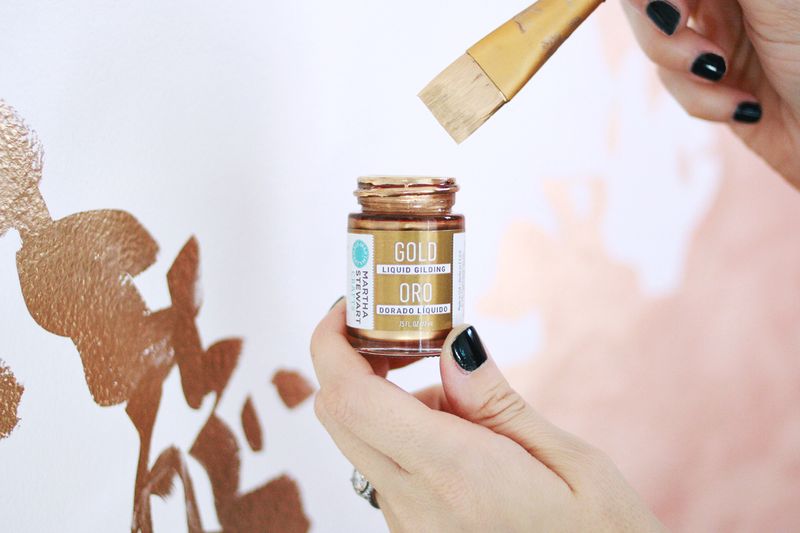 Clementine wall
This is an easy project as well. If having cute clementines sounds like a great idea, follow the tutorial below. You will need cardboard and craft foam for the prints. it is recommended to use 3 different shades of orange to achieve a better effect.  As you can see below, it looks amazing. Dab the stamps on the wall randomly. After the clementines have dried, finish with the leaves.