The coronavirus (COVID-19) crisis has caused a severe upset in the world's economy, which, in turn, has led to businesses slowing down. This decrease has generally harmed numerous activities, including how fast homeowners can sell their homes.
Selling a home is not as simple as placing a 'FOR-SALE' sign in your front yard. It is a moderately complex endeavor that involves a lot of careful planning and proper execution of various tasks. For first-time sellers, the process can be tedious, stressful, and overwhelming.
Selling a house can take a day or a couple of years, depending on various situations. However, there are a few things a homeowner can implement to make their house more appealing to prospective buyers.
In this article, we are going to share tips on how to optimize your house to ensure faster sales.
Let's delve into specifics.
Picking just any agent is not enough. The trick to selling your house faster is putting a lot of effort into picking an agent carefully.
Sometimes, houses sit on the market for far too long. In such cases, one of the problems might be with the realtors.
When looking for the ideal agent, get one who is invested in selling your house as much as you are, if not more. With such an agent, be sure they will pick out a few things that you are doing well and give you appropriate advice on how to make it right.
As a homeowner, you probably know of people who successfully sold their houses. These are the best people to advise you on the best realtor to hire. Also, as you interview potential agents, consider your particular needs and hire one who is experienced in them.
To get the best home selling agent to suit your specific needs, visit Movoto.com.
Doing necessary renovations is one of the first things a homeowner seeking to make a quick house sale should do. For starters, apply a fresh coat of paint, fix leaking pipes, and replace blown bulbs. 
Apart from minimizing the amount of work/ renovations potential buyers will be required to do after purchasing the house, they will appreciate the effort you have put to keep the house in good condition.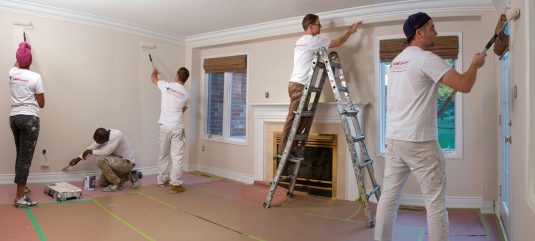 However, make sure you do not do renovations according to personal preference. For example, if you are a bubbly person and love colored and textured walls, disregard your preference and go for a more neutral look. Understand that everybody is different, and not everyone appreciates brightly-colored walls.
A house can sell at any time of the year. However, most buyers will start house-hunting in Spring from March through May. So, if you are looking to sell your house in the shortest time possible, have all the paperwork ready in February so that it can be listed by late February.
Take professional photographs of your home
There is never a second chance to a first impression, and a photo is the first interaction a potential buyer will have of your home. It is what determines whether or not they will schedule a showing. As such, a homeowner should seek the services of a professional photographer and avoid taking shortcuts by taking photos using their smartphones.
With the technological advancements happening, some smartphones have cameras of up to 40mp. Yes, you read that right! However, professional photographers, alongside their high-quality cameras, come with skills as an added advantage. A professional photographer knows what angles to capture to accentuate the beauty of your home. They also know the best time when your home will look attractive in natural light. They use their expertise to highlight the best features of your home to make it more appealing to prospects.
As you prepare to list your house for sale, ensure your photos are top-notch to enable more potential buyers to walk through the door.
A side note for pet lovers: Avoid including your pets in photo-taking. Several people do not like pets and will move on to the next seller, fearing that the home has some damages caused by pets.
The goal of every property sale is to get the maximum amount of money possible. However, it is important to be realistic with your pricing.
As you try to sell your home faster, be smart with your pricing. It is good to bear in mind that the amount you paid for the house when you bought is significantly lower than the current market price. 
To avoid overpricing or underpricing your home, various applications on the internet help to give you a rough estimate of what your home is worth. Then, together with your agent, get an in-depth look at the property and come up with a sane price that goes hand in hand with the real estate market trends.
Remove personalized items
As soon as a potential buyer sets foot in your compound, they should be able to envision themselves in the property. However, they are going to have a difficult time doing so if all they can see are your family photos. 
So, make sure you depersonalize the house before a showing is scheduled.
Also, avoid having your pets around as prospects stream in to view the property.
The moment you decide to sell your house, make sure you start the decluttering process. Removing clutter from your home allows for your house to be more organized and spacious. Rent a storage unit or ask a loved one to share some extra space for you to store things you do not need at the moment. 
If you have outgrown clothes or have things that you do not need completely, donating would be a good idea. 
A more organized living space allows potential buyers to have a better view of the house, prompting quicker sales.
Be flexible with showing times
Every potential home buyer wants to view a listed house at a time when it is most convenient for them. To do that, have at least two or three weeks where you are available for showings at any time of the day. Buyers will appreciate it.