Hey there! How are you? For today, I have a very beautiful post, that is called "Industrial Interior Designs That Will Amaze You". The interiors that you will see in the gallery below will show you how to combine simplicity and authenticity and transform your home in a urban and relaxed place.
Industrial style and design was born when the city dwellers started to move into warehouses and factories that were abandoned. This style can be incorporated in many different ways and each one can add a charming and sensational touch to any home.
SEE ALSO: Fantastic DIY Industrial Pipes Furniture Ideas
From bedrooms to kitchens, living rooms and bathrooms, industrial elements can be featured in every room. The bedrooms with industrial style are the ones that I like the most, because I find them enjoyable and relaxed. Is there who would not like to sleep in a beautiful and charming bedroom!? Let's check these ideas out and draw some inspiration. You may find an idea that will fit perfectly your space, who knows. Enjoy and have fun!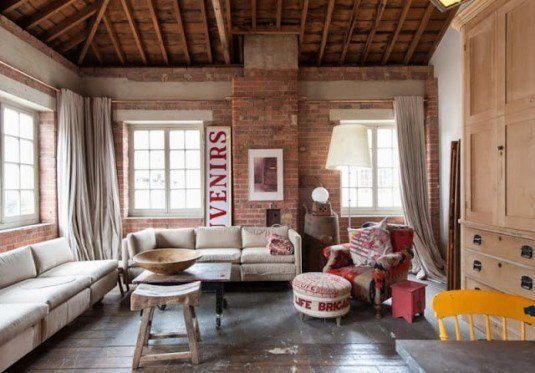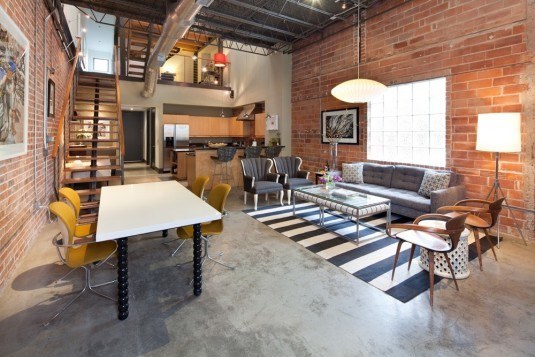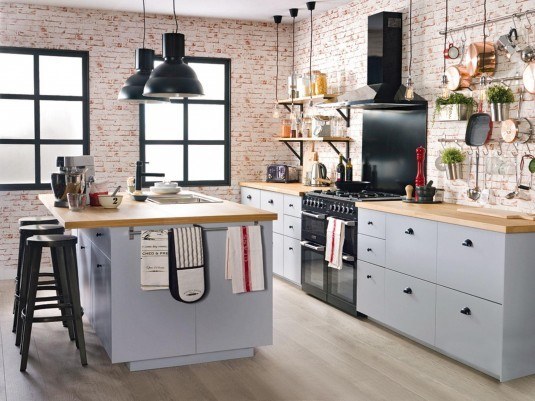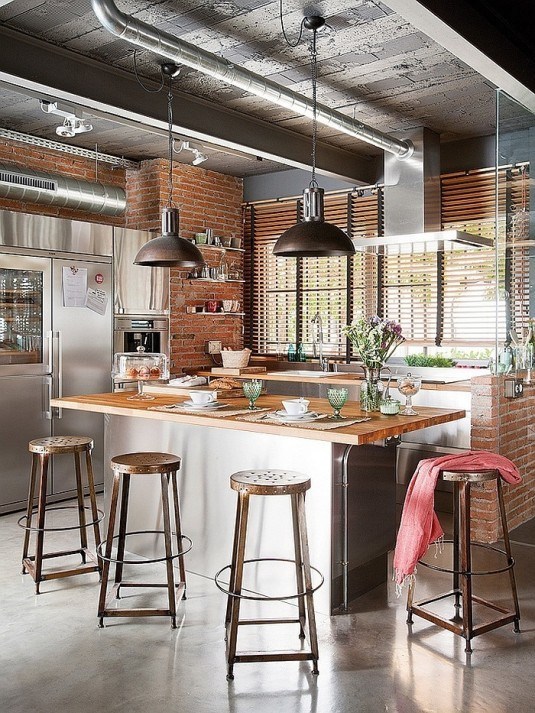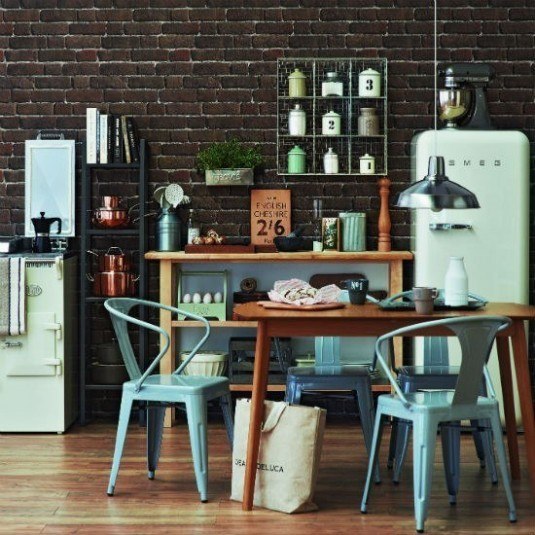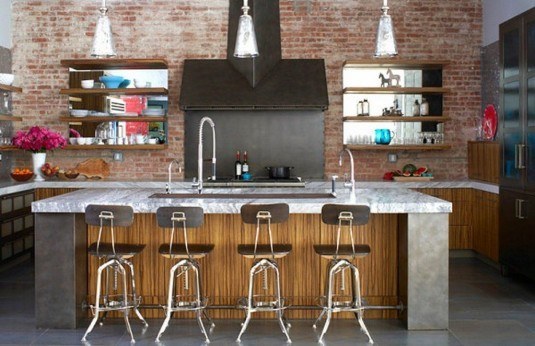 Stainless steel, weathered wood, exposed bricks, concrete and anything that can remind us of industrial history can be part of the industrial interior designs. I need to say that the industrial style and the industrial decorations are very popular nowadays. In the past decades, it may have been very difficult for all of us to find furniture, but today, that's not the case anymore and we can find from bed to chairs and any other furnishing.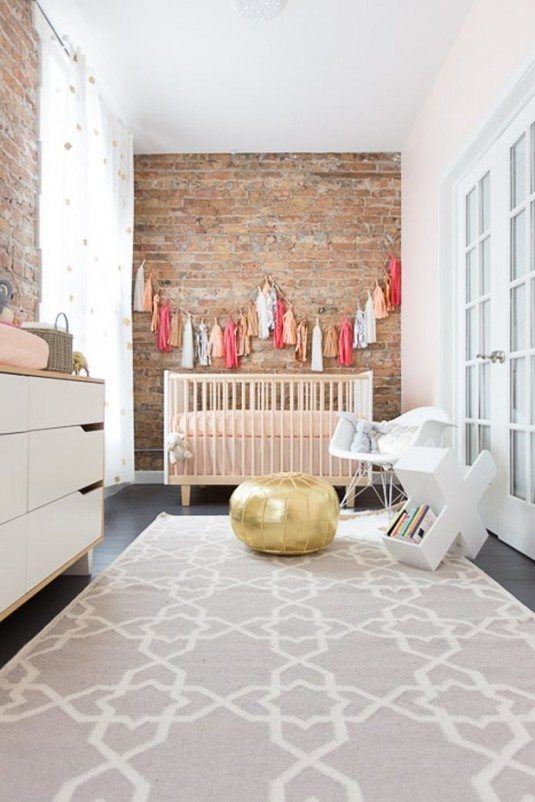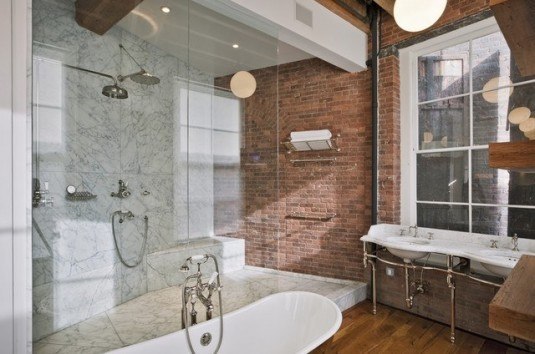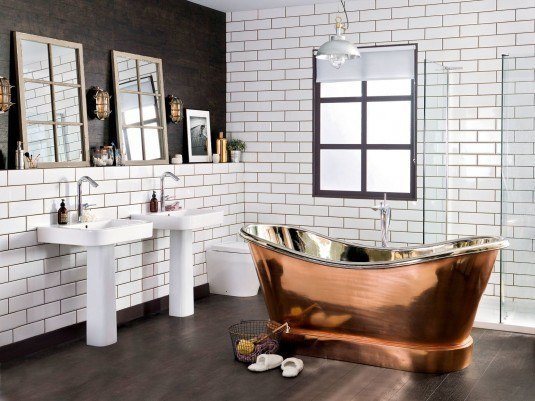 Usually industrial interior designs are with exposed walls, vents exposed, beams and high ceilings. Unfinished walls make the interiors unique and fascinating. The main goal when decorating the home is to make the space as cozy and comfortable as possible. Mismatched sofas, chars, pillows can help you decorate your home in a beautiful and industrial way.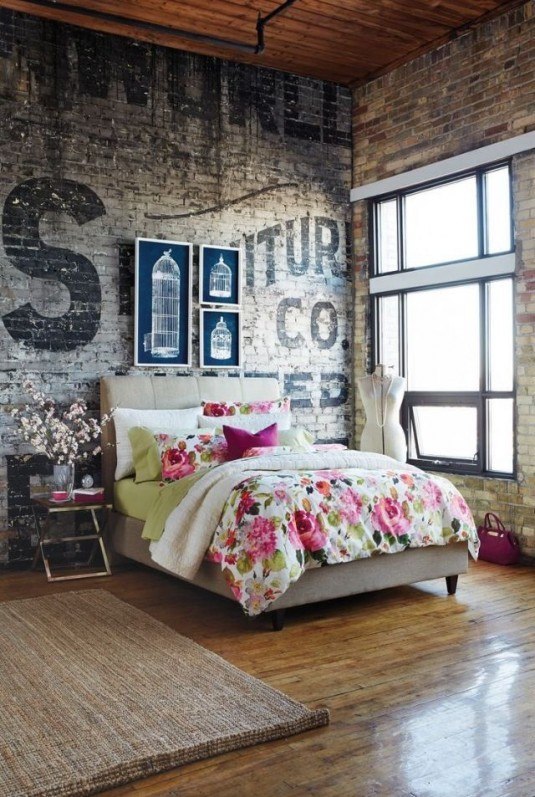 As you can already notice, these industrial interior designs are with aged woods and rough textures. You can see some interiors with concrete walls and floors, but most of the time they are with exposed bricks. Ceiling pipes and wood beams are also symbols of this style.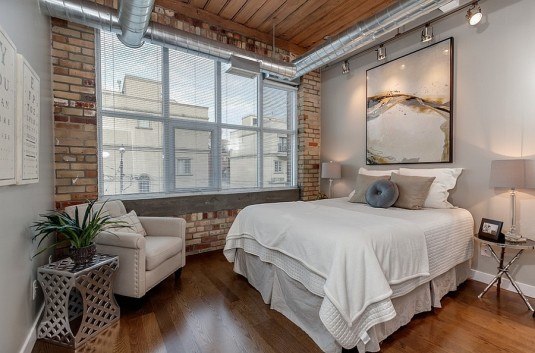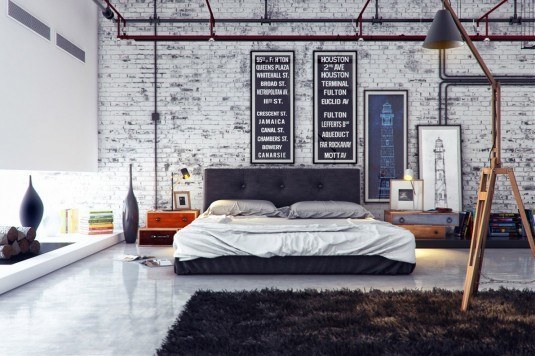 What do you think about these industrial interior designs? Do you like them and would you dare to decorate your home in this way? I would like to know your opinion, so feel free to share your opinion in a comment below! If you have some other suggestions and ideas, you can share them too. Thank you for reading! Enjoy in the rest of your day and don't forget to stay up to date with the content of Karma Stream!