Good day people! Do you find it so exhausting to deal with your little picky eaters? Yes, I know that it can be so frustrating sometimes. You have served some good quality and healthy food, but they will still refuse to eat. The solution? It is time to bring some fun on the dining table. With these kids food ideas, you will amaze even the pickiest eaters!
Don't forget to check another one of our useful posts as well:
Healthy Critters
Looking for a way to make your kids eat fruits and veggies? Look no further, as this one is the right solution. These healthy critters will amaze your toddlers, making mealtime a very fun experience. The base is cucumber or celery, and you fill the middle with peanut butter or cream cheese. Decorate with cherry tomatoes, cucumbers, or even strawberries. Kids will absolutely love these!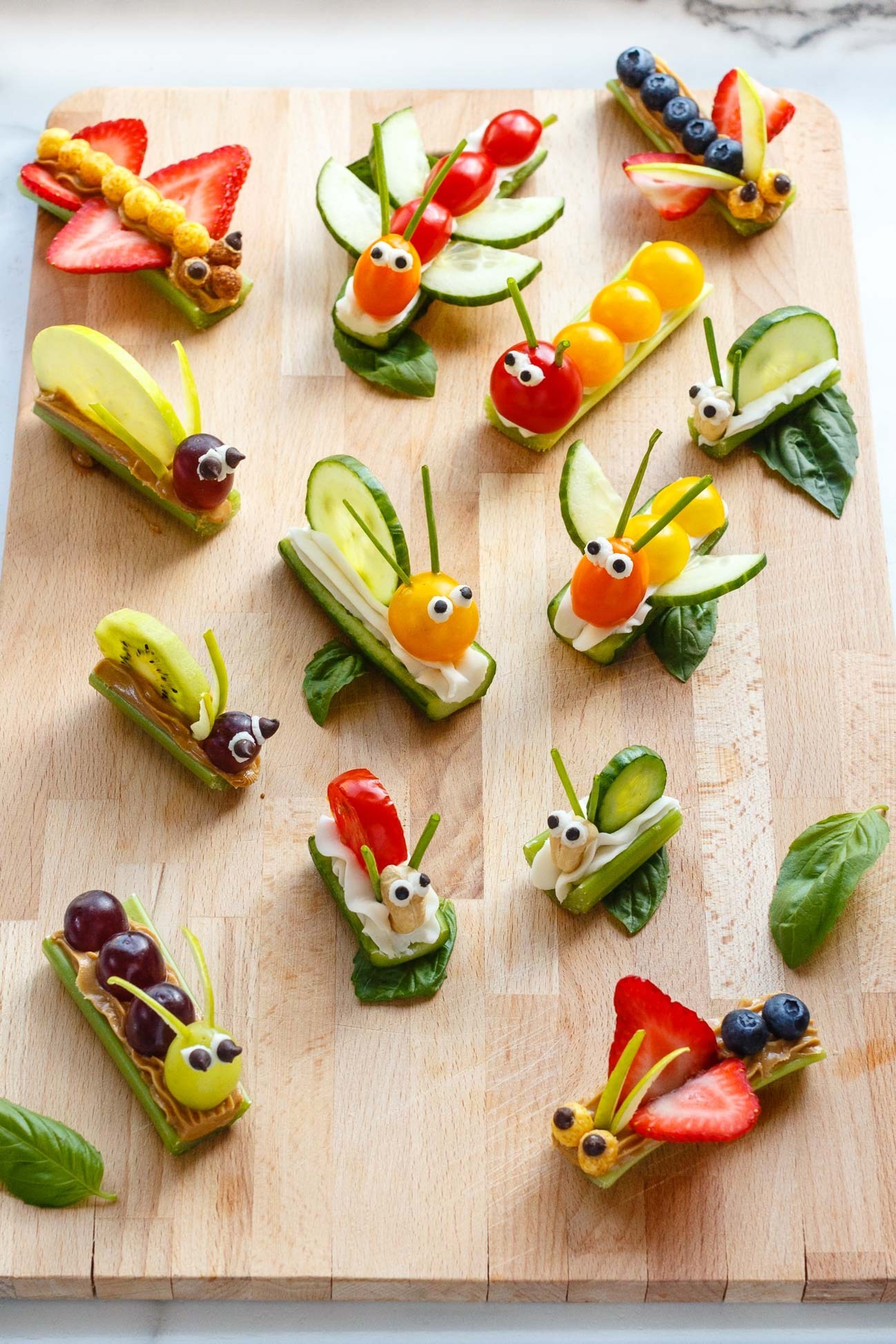 Egg Bunnies
Eggs might not be kids favorite food, but with this trick, you can easily incorporate hard boiled eggs into their meals. Just do it the fun way! This example will show you how to cut the eggs and decorate them into cute bunnies!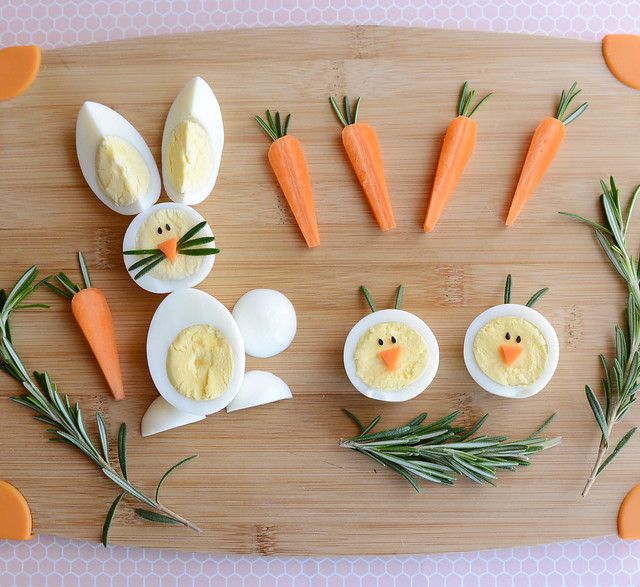 Fruity Monsters
These cute fruity monsters will take the ordinary snack into a whole new level. You would want to give a try to apple and peanut butter. And I love how the monster looks with its teeth made of sunflower seeds.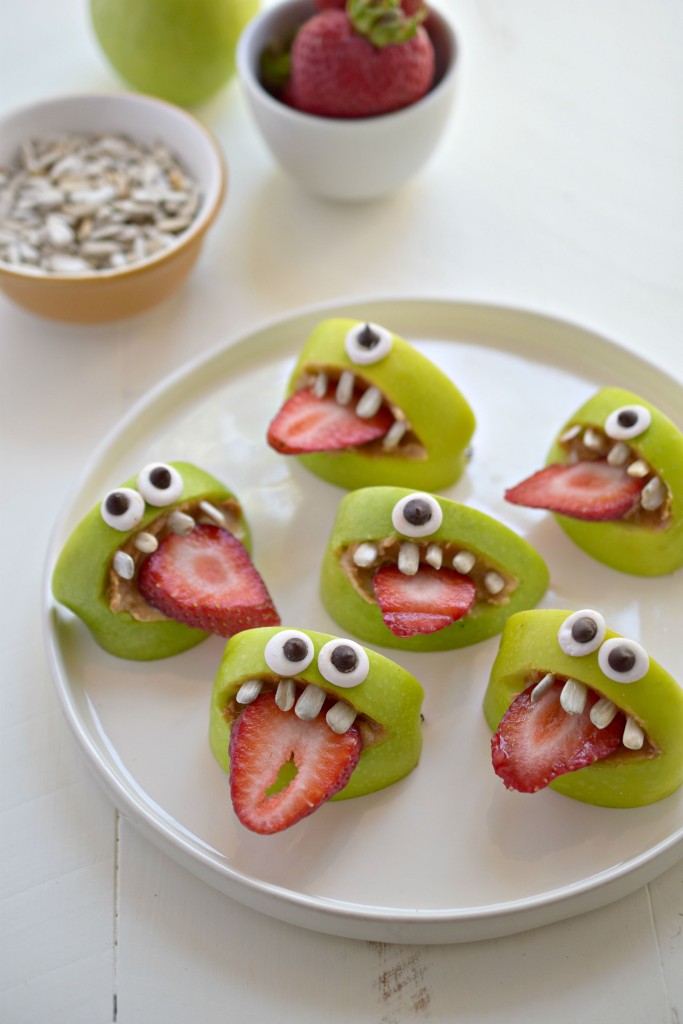 Spooky Owl
This is another great way to make kids eat their fruits. For the owl, you will need orange slices, watermelon wedge, and grapes. This one is so easy and simple, and it can be an excellent start.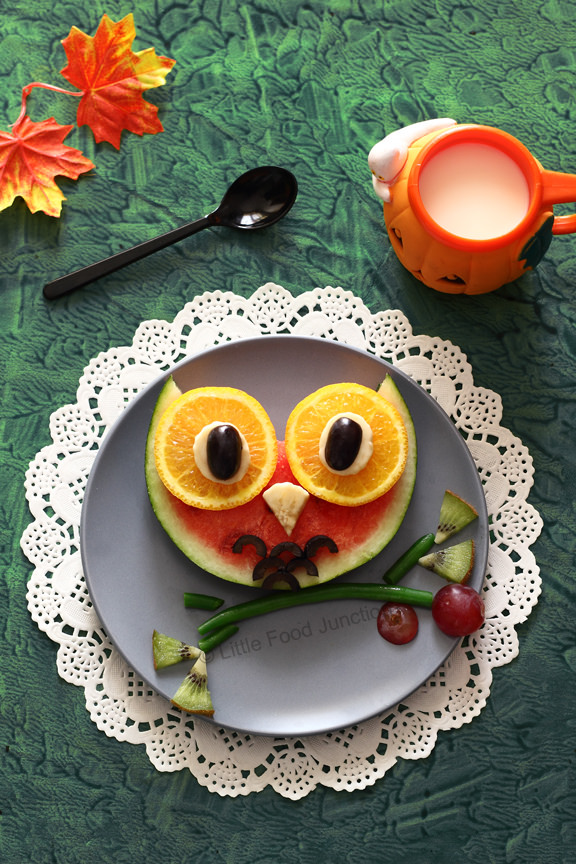 Colorful Sandwiches
Here are the ordinary PB sandwiches, but done in a very fun way. This is the perfect snack for toddlers, as it has bright colors and has no edges.  Use a cookie cutter and cut a star shape off one of the bread slices. Assemble a sandwich with PB, and then simply pour some sprinkles over the star. The PB will stick them, and the result will be a fancy sandwich !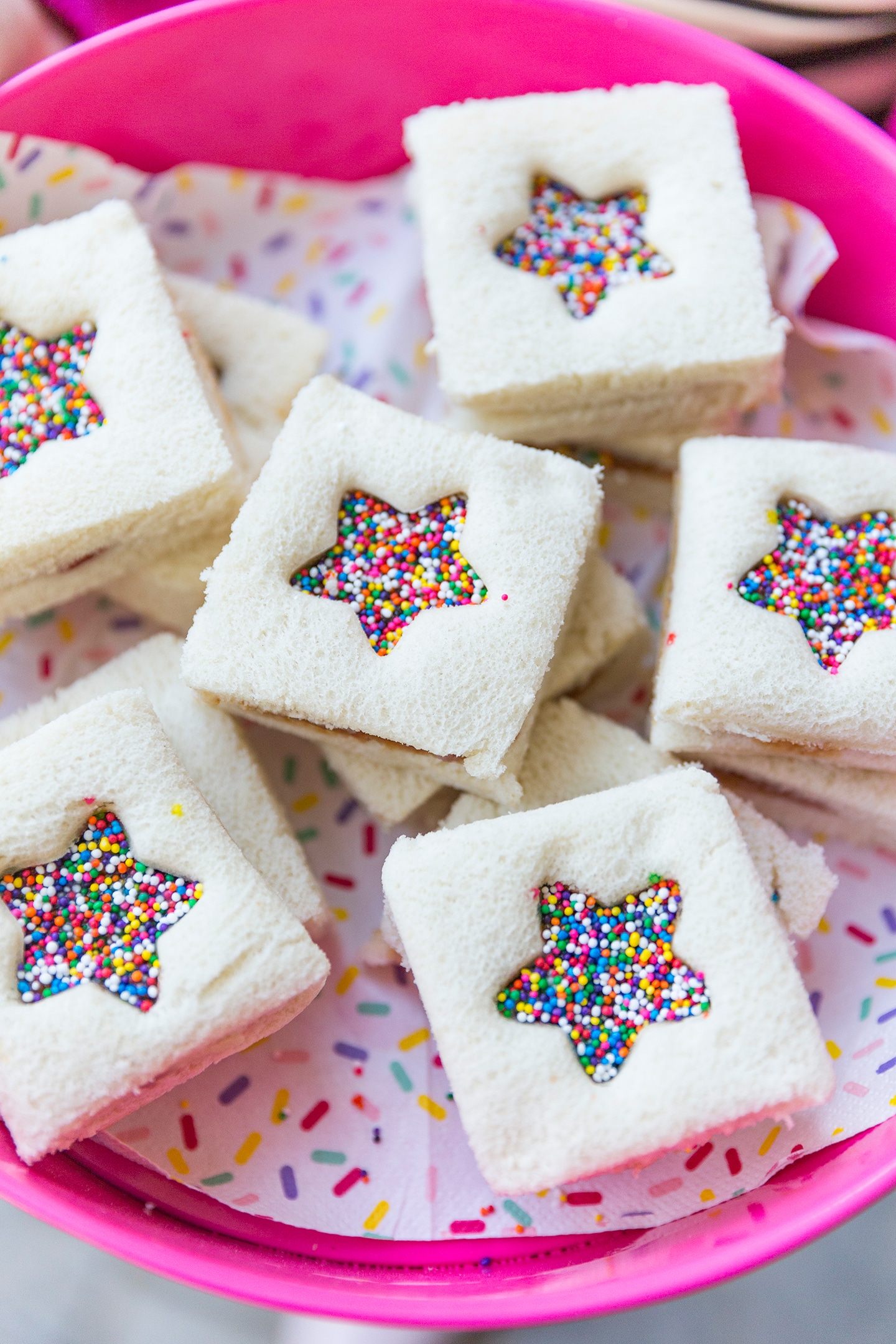 Fun Snack
This is something that even the kids can do by themselves! Just give them pineapple, carrot, cereals, and watch them assemble their breakfast like a puzzle.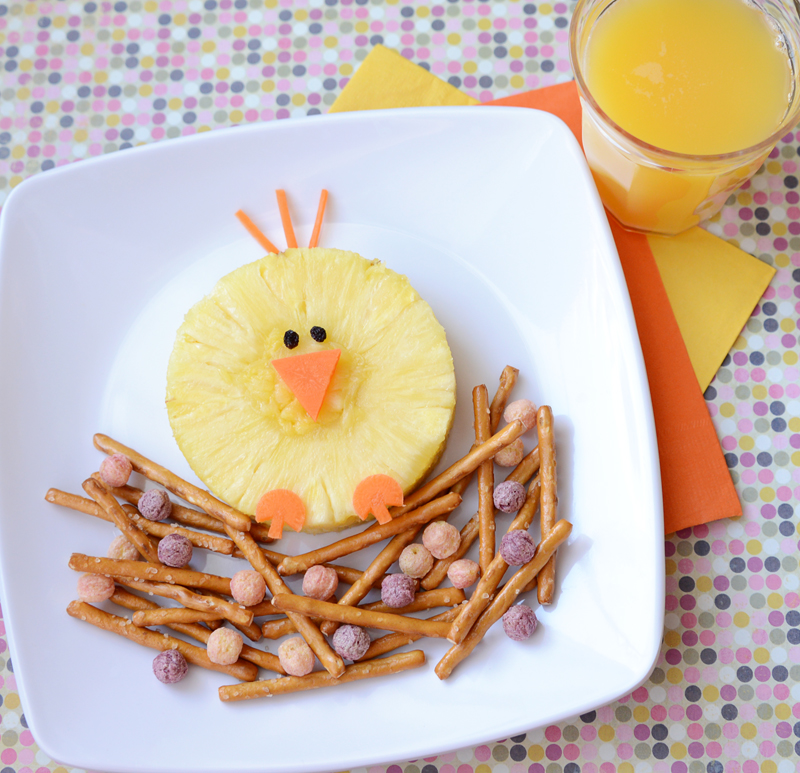 Pancakes In A Different Way
Pancakes are everybody's favorite, and it is very likely that kids will love them. But, why not bring some fun to your meals?! Add strawberries and make a little box!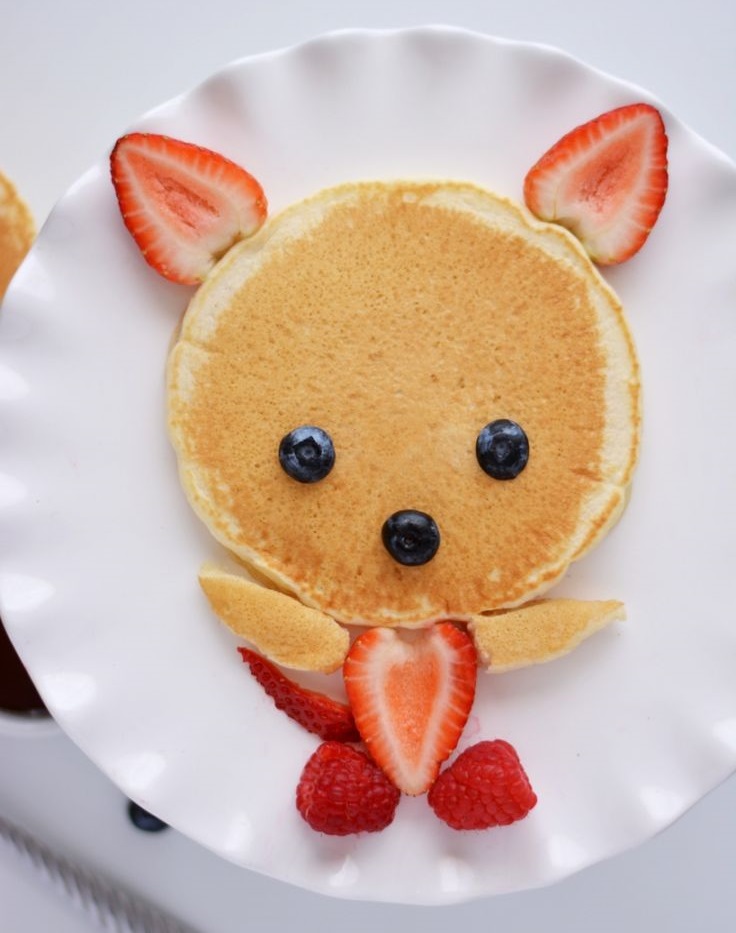 Froggy Apples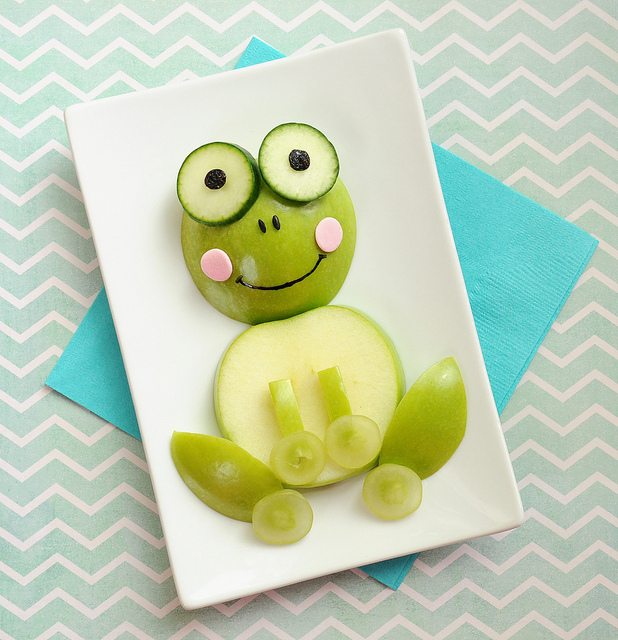 A Fun Breakfast Toast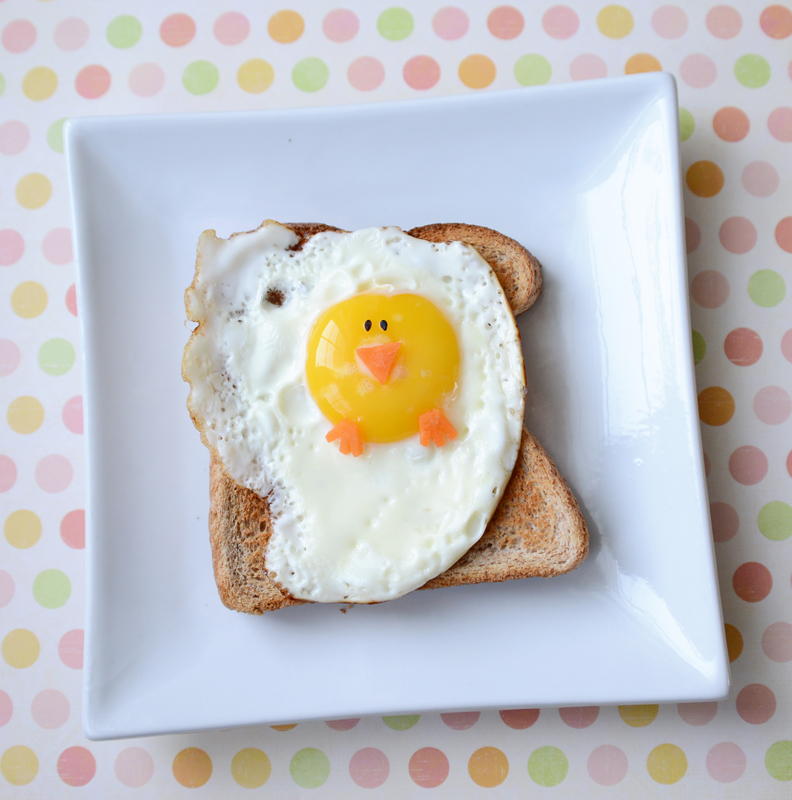 Monster Lunch